Oahu Whale Watching
---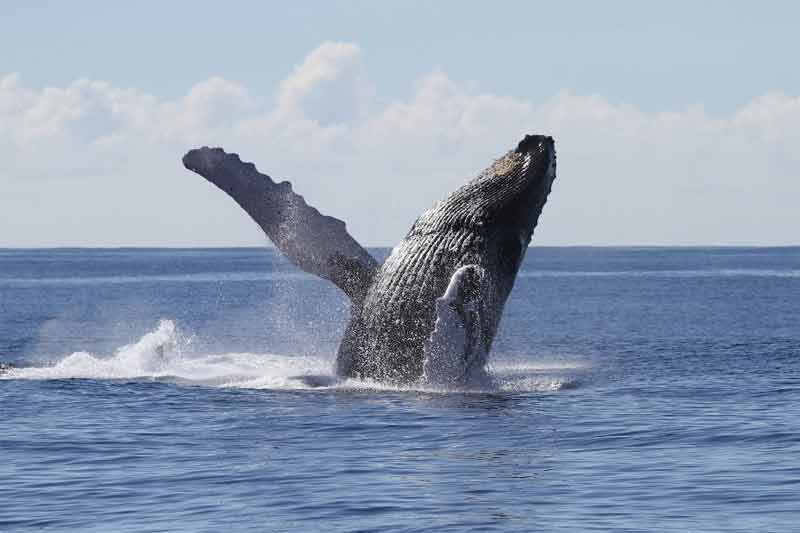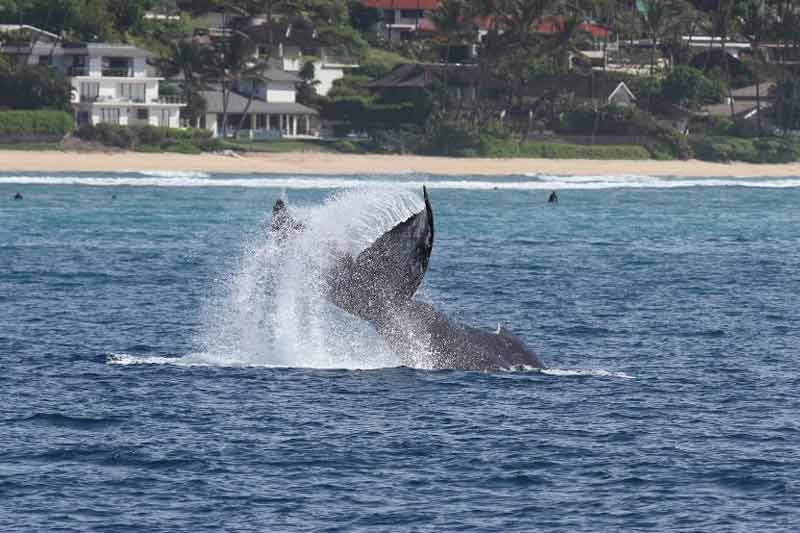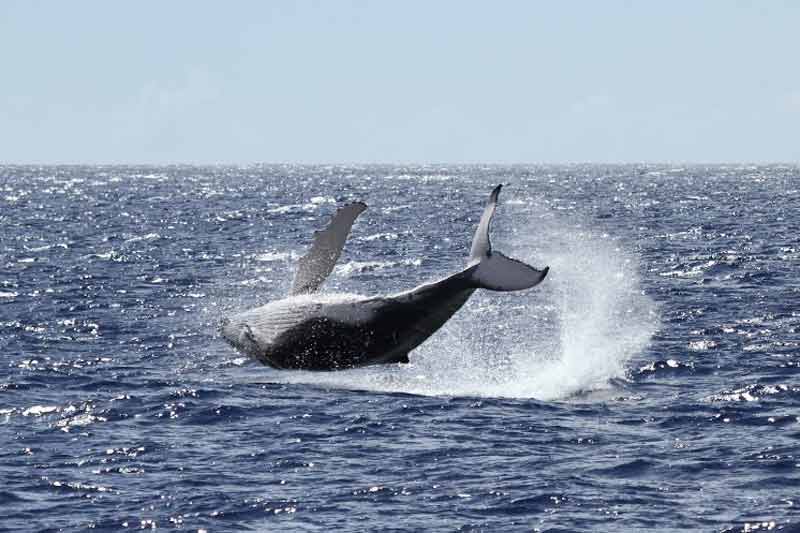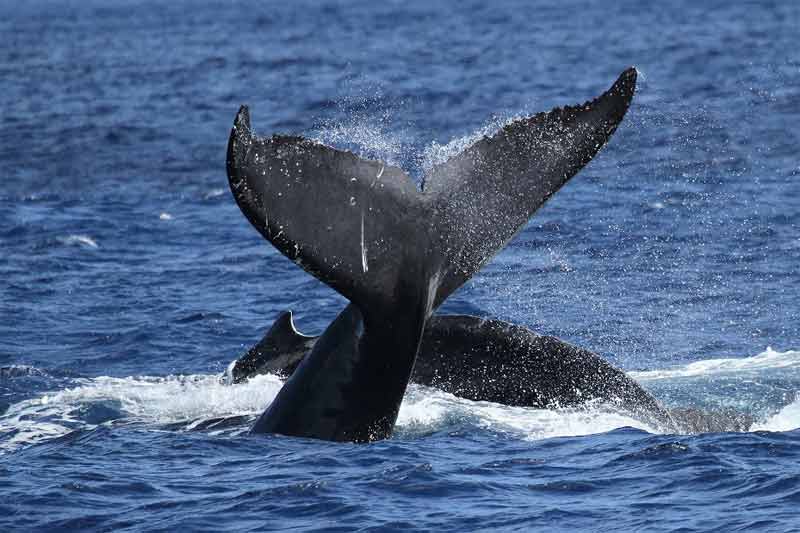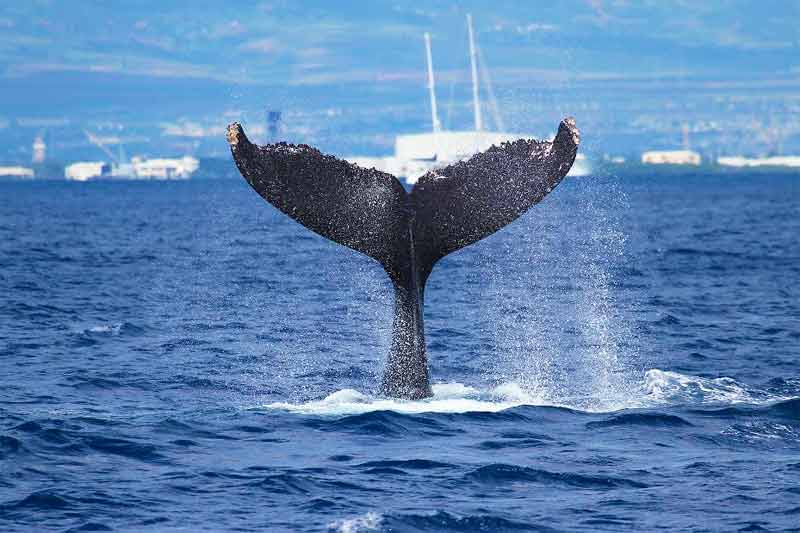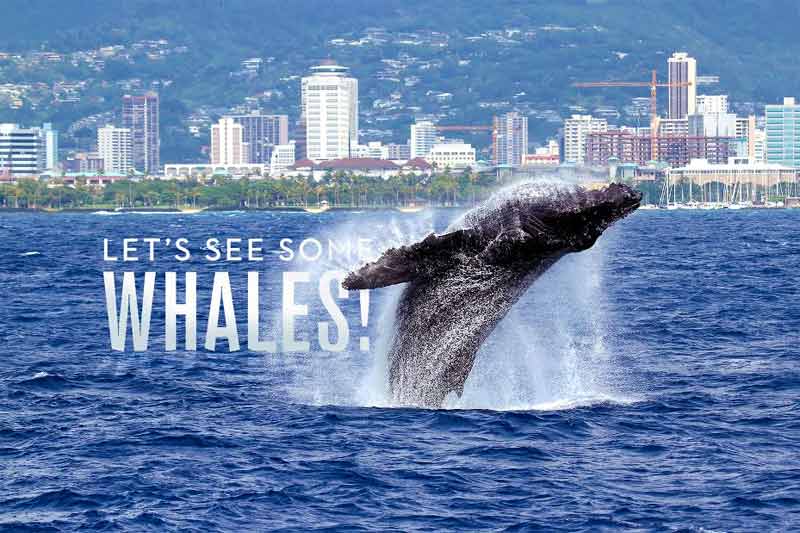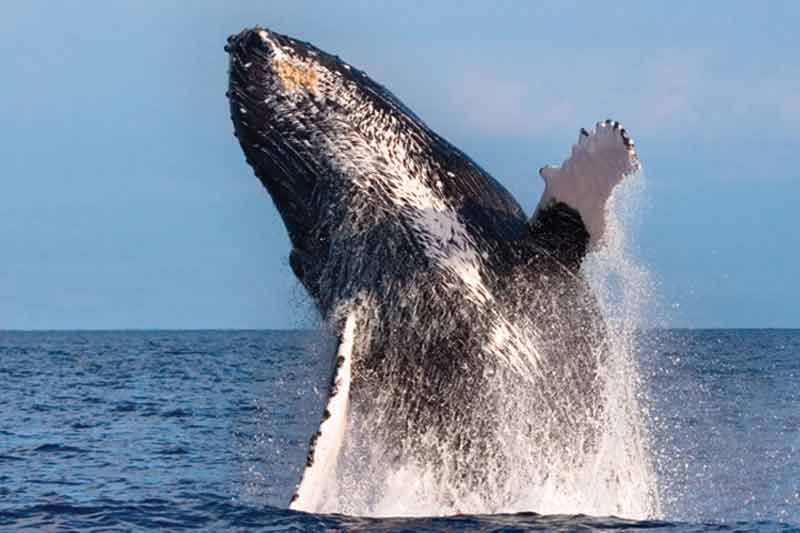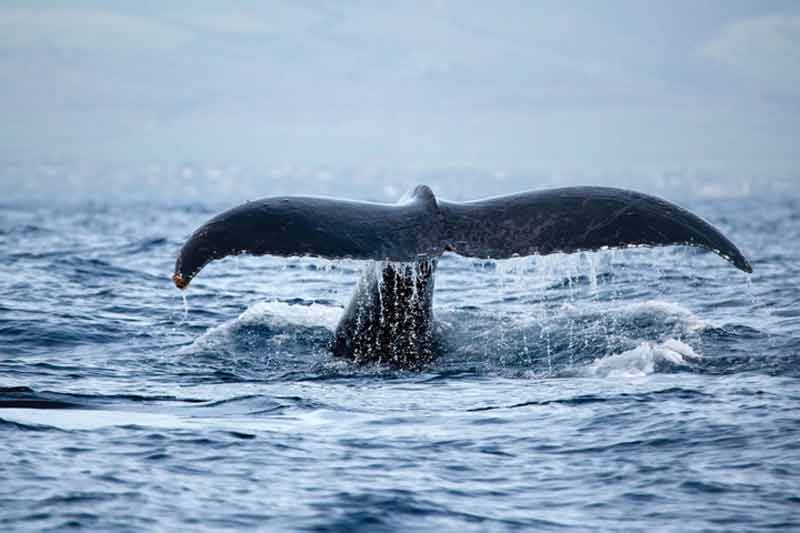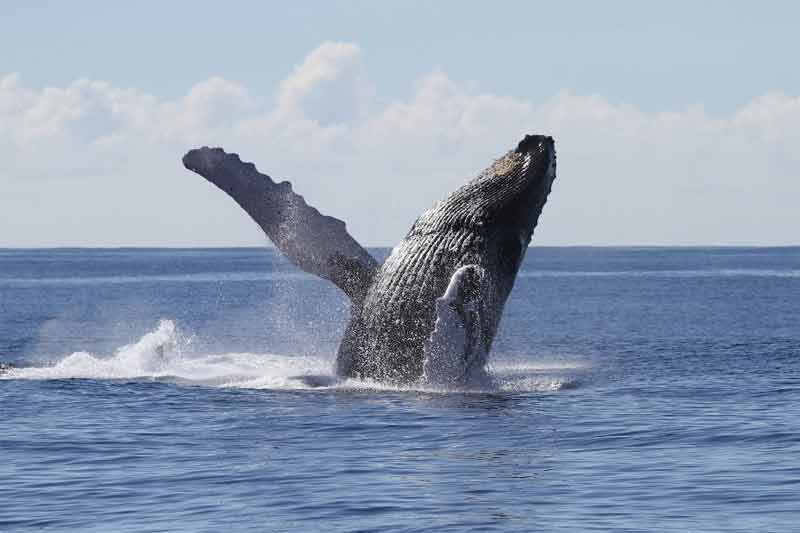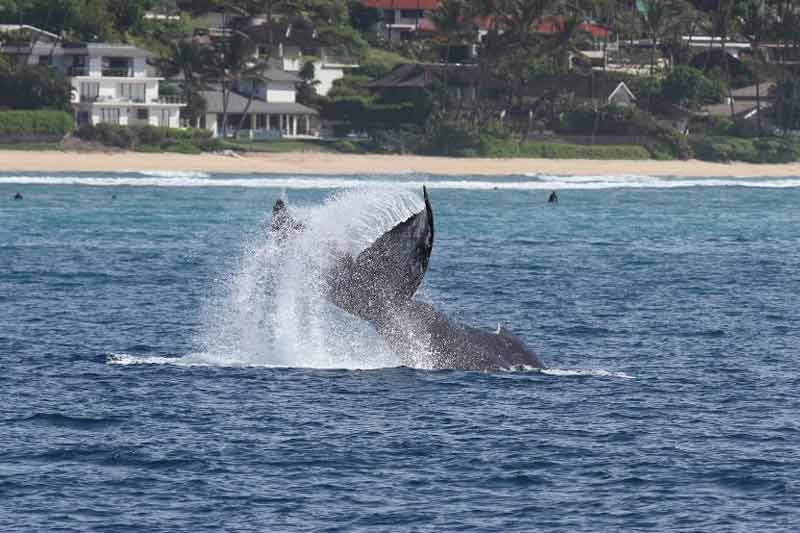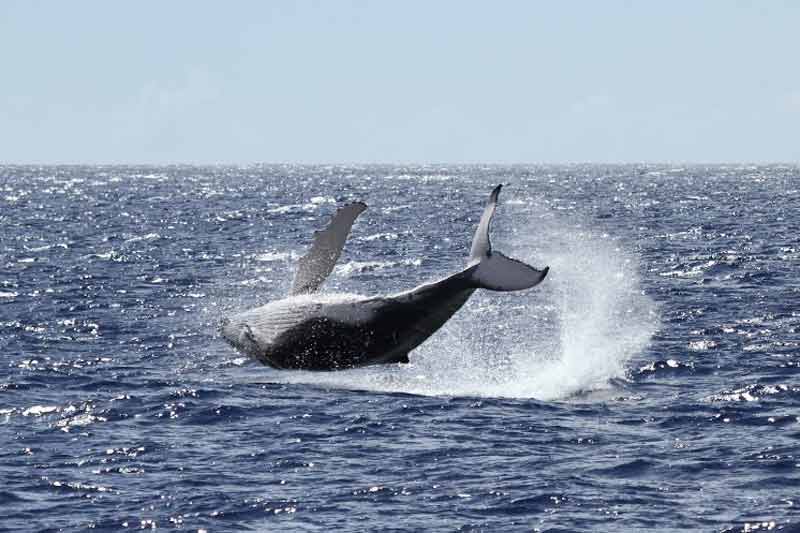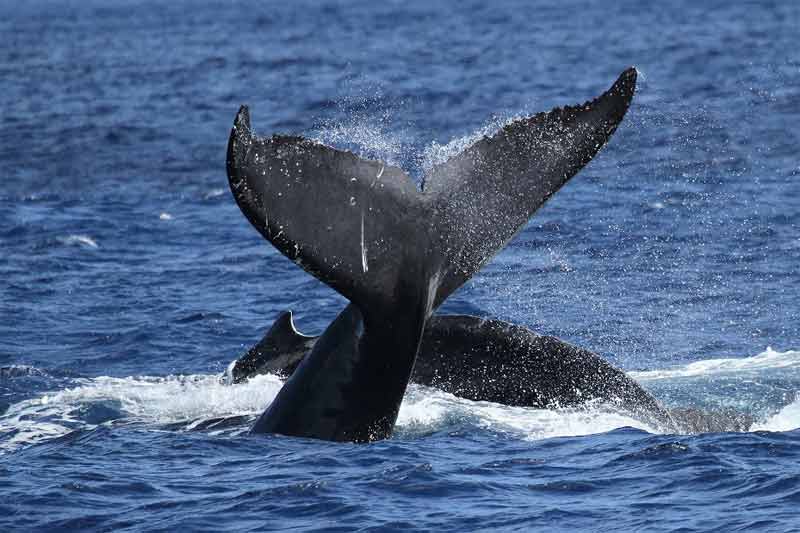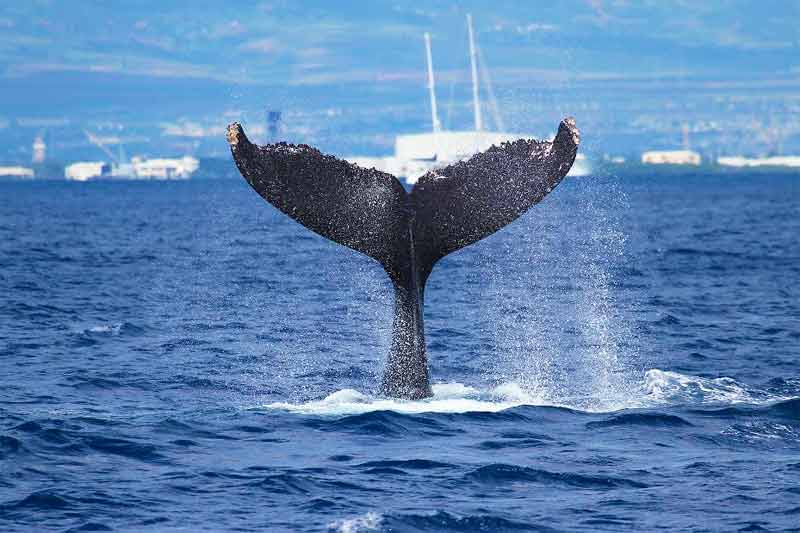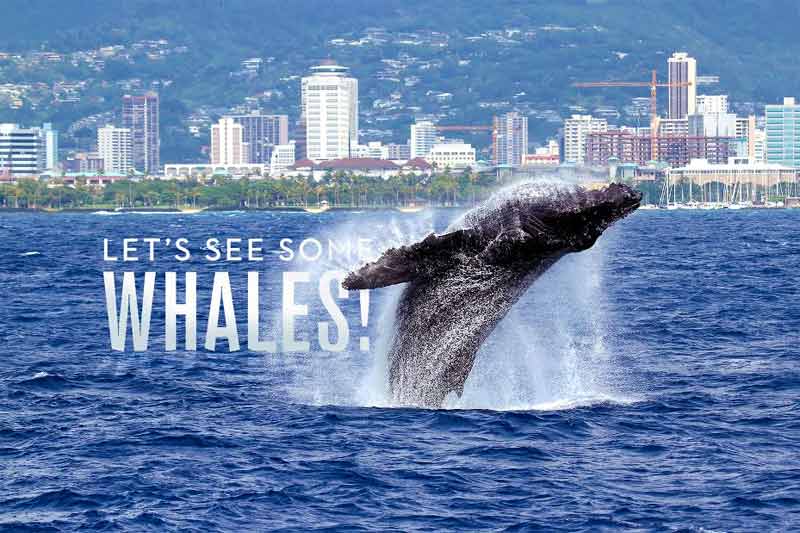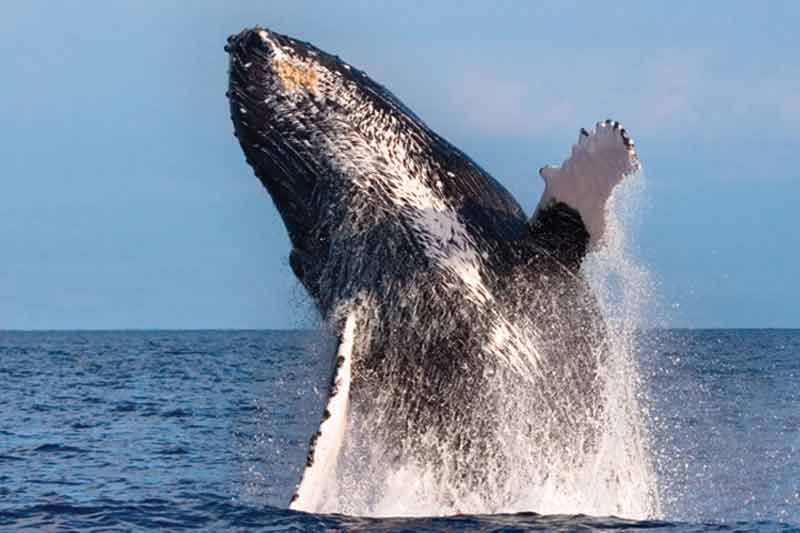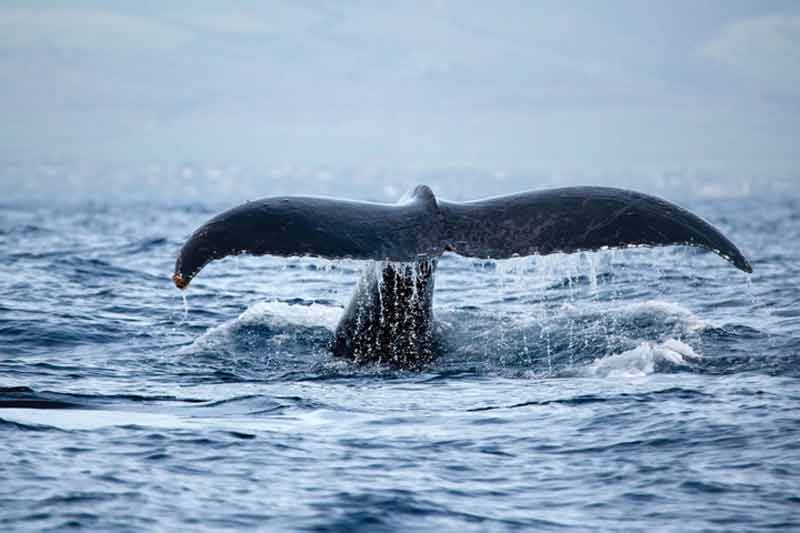 ---
Highlights
Guaranteed Whale Sightings
Choose Sailing Catamaran or 150' motor yacht
Kewalo Basin and Honolulu Harbor departures
Humpback Whales are here in large numbers December through March
---
Description
Humpback whale enthusiasts have various options to choose from. If you prefer a larger vessel, you will enjoy cruising aboard the 150' vessel called the Majestic. The Seakeeper Technology provides a comfortable and stable ride. With its sleek design and engineering, Majestic can cruise further down the coast in search of humpback whales. Multi-level outdoor viewing decks and large windows in the air conditioned cabins provide for wonderful sighting opportunities and views. If you're looking for a smaller and more intimate ride, Hawaii Nautical's 53' catamaran, Honi Olani, is perfect for you!
Both vessels are truly dedicated to the Oahu whale watching experience, and expert naturalists share insightful information and educational commentary on the humpback whale's behavior and biology. Plus, the Majestic & Hawaii Nautical offer a whale sighting guarantee! If no whales are sighted during your cruise guests can go out again for free.
---
---
HAWAII NAUTICAL WHALE WATCH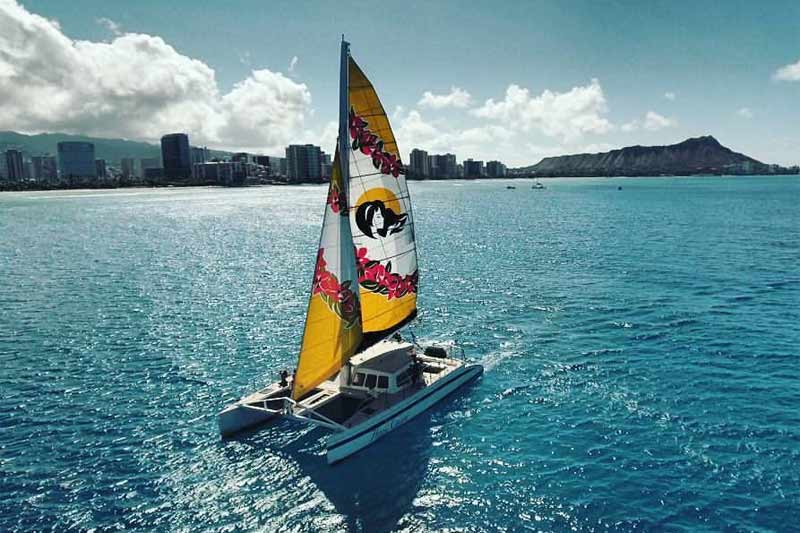 Come along to witness these beautiful humpback whales in their natural environment on an exciting eco-friendly whale watching excursions aboard a beautiful 54 foot sailing catamaran. During the months of December through April, thousands of Humpback whales migrate to the warm waters of Hawaii to give birth. Hawaii Nautical guarantees whale sightings or you can come back again 1 more time for free! (Rerides only, no refunds). Please note that this cruise is operated barefoot, so wear shoes that can be easily removed.
Schedule: Available daily from December 1st thru April 30 at 8am and 3pm. The 8am whale watch is 2 hours long, and the 3pm whale watch is 90 minutes.
Check In Location: Round-trip transportation from Waikiki Hotels to Kewalo Harbor is available for for $15 per person. If you are not being picked up at your hotel, check-in time for all sails is 30 minutes prior to start time at the Kewalo Harbor. Click to view map
Reservations: Advanced reservations required ... A credit card is required to secure your space but for those who are planning ahead our office does not charge your card until a few days before your vacation. This event is "Reserve Now Pay Later."
Minimum Notice for Cancellations / Changes: At least 48 hours before the start of the event.
2hr 8:00am Kewalo Whale Watch Rate (HN11)
$99.00 per Adult, $65.00 per Child (4-12), Toddler (under 4) FREE (plus 8.712% Hawaii sales/harbor tax)
1.5hr 3:00pm Kewalo Whale Watch Rate (HN3)
$75.00 per Adult, $50.00 per Child (4-12), Toddler (under 4) FREE (plus 8.712% Hawaii sales/harbor tax)
---
MAJESTIC WHALE WATCH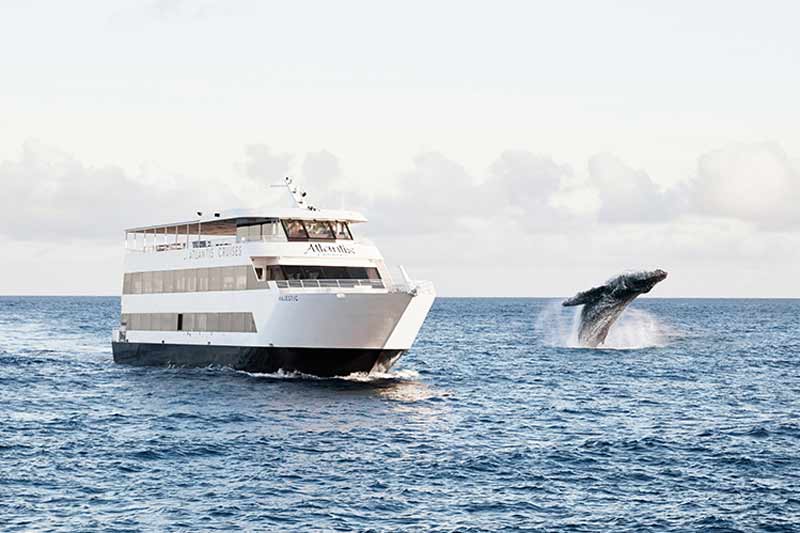 The Majestic whale watch cruise is 2 1/2 hours long from 11:30am to 2:00pm. The cruise departs from Honolulu Harbor Pier 6 at the Aloha Tower Marketplace. Food and beverages are available for purchase on board. The Majestic is a large and stable 150' vessel with an upper level, which is good for looking down on whales from above. The Majestic is not offering transportation this season, so guests will check in at Honolulu Harbor, which is about 15 minutes from Waikiki. Parking is available at the harbor for a fee. Allow ample time to pay for parking and check in 30 minutes prior to your tour time.
Schedule: Daily from 12/27/2021 to 3/31/2022
GPS Location: Check in is at dock 6 of the Aloha Tower Marketplace and the address is 155 Ala Moana Blvd, Honolulu, HI 96813 Click to view map
Reservations: Advanced reservations required ... the tour operator of the Majestic (Atlantis Adventures) will charge your credit card for your seats when your reservation is confirmed with their office.
Minimum Notice for Cancellations / Changes: At least 48 hours before the start of the event.
Majestic Whale Watch Cruise Rate (MAJ4)
$65.00 per Adult, $32.50 per Child (3-12), Child (under 3) FREE (plus 7.712% Hawaii sales/harbor tax)
---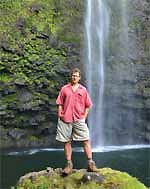 Kevin's Activity Tips:
No, you don't have to go on a boat to see whales. During the peak season (mid-December to mid-April) it is very common to be able to see whales from the shore. But these sightings are usually pretty far away … it is not a particularly impressive sight to watch a whale jump out of the water three miles away. And these creatures are SO impressive when you experience them close-up. There is a big difference between SEEING a whale and EXPERIENCING a whale. Do yourself a favor … if you are here during whale season, go on a whale watching cruise.
The Humpback Whales begin to arrive in late November, and most of them have arrived by the beginning of January. Worried if you'll actually see a whale? It's GUARANTEED! At the end of your whale watch you'll feel silly you ever worried about it. There are SO MANY whales here during peak season that locals refer to the ocean as "whale soup."
How close will you get to the whales? That depends on the whales. By law, the boats must stop 100 yards away from a whale. They are incredibly curious animals though, and they OFTEN approach much closer than that. Sometimes they mug the boat and swim directly under it … you may even get the rare treat of smelling whale breath! The sound of a spouting whale is something you will not forget … it is like the powerful puff of a steam engine locomotive.
Majestic is a great choice for whale watching because of the boat's spacious multi-level decks. The open air upper deck makes it easy to go from one side to the other for viewing active whales that swim under the boat (yes, they really do that … often!). On the second and first decks the windows are nearly floor to ceiling height so those who want to watch while staying out of the wind can also get a spectacular view. And there is an open-air bow platform on the second level and viewing at the stern.
Hawaii Nautical Whale Watches are the most convenient for people staying in Waikiki. If you have a rental car, it's a shorter drive to Kewalo Harbor than going to downtown Honolulu Harbor. And if you need a ride, Hawaii Nautical will pick you up for $15 per person. Majestic isn't offering transportation to Honolulu Harbor, so you are on your own getting there.