Jurassic Valley ATV Tour
---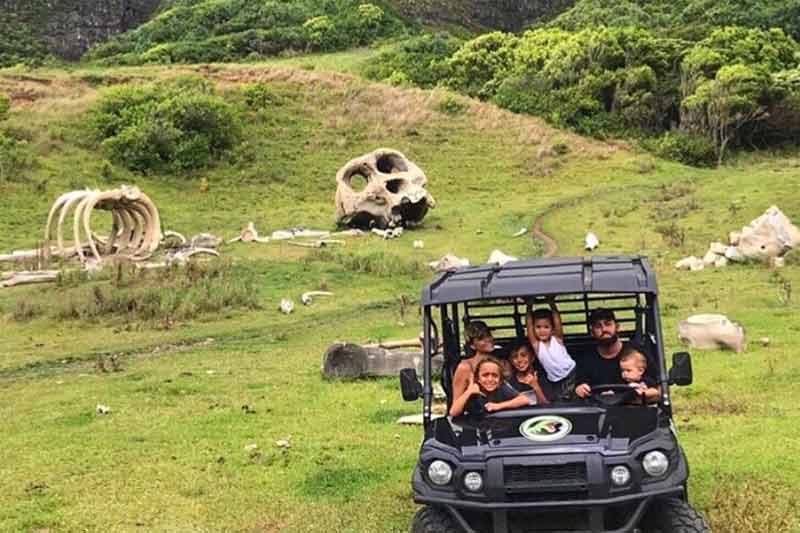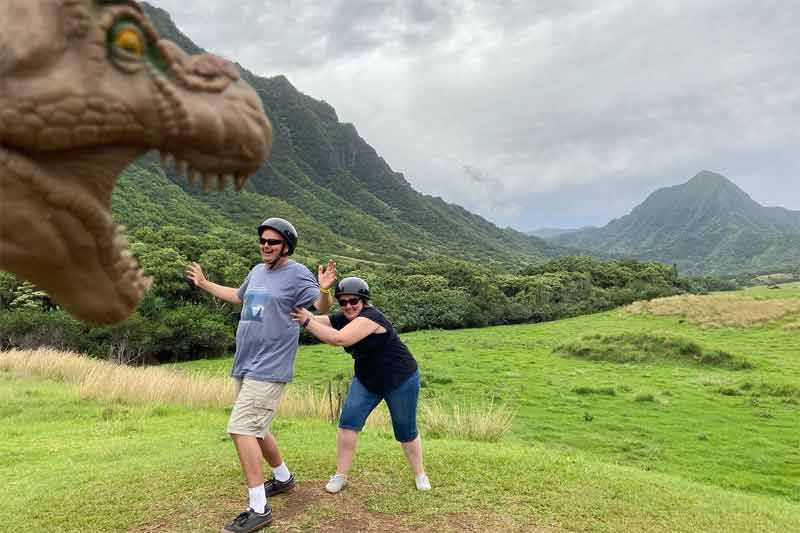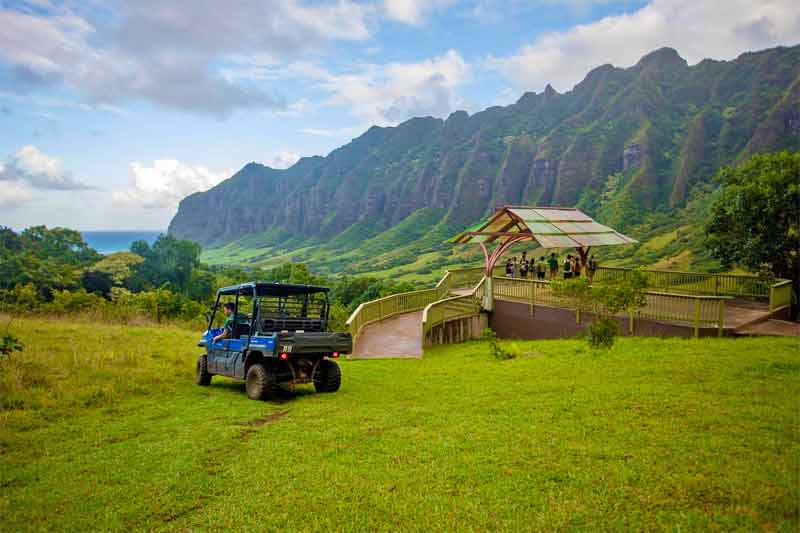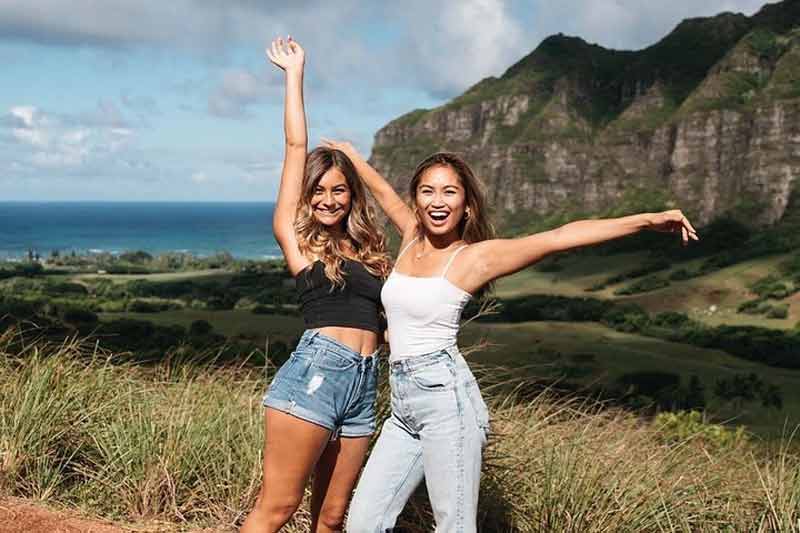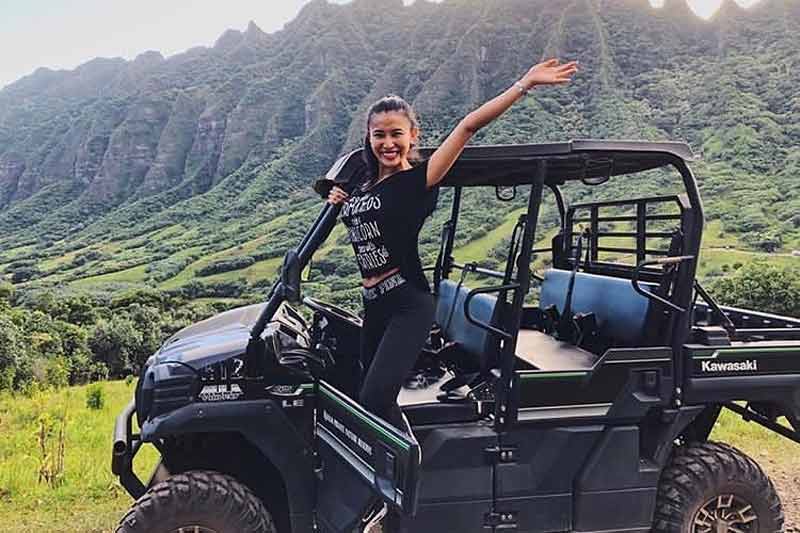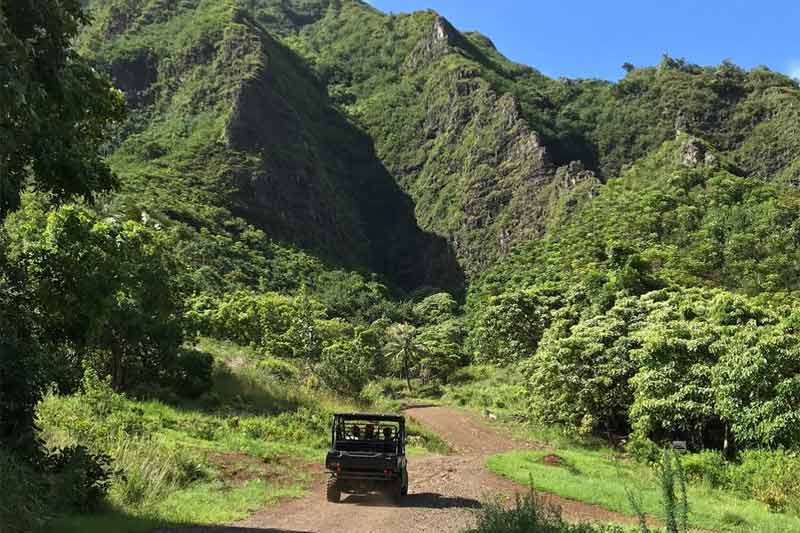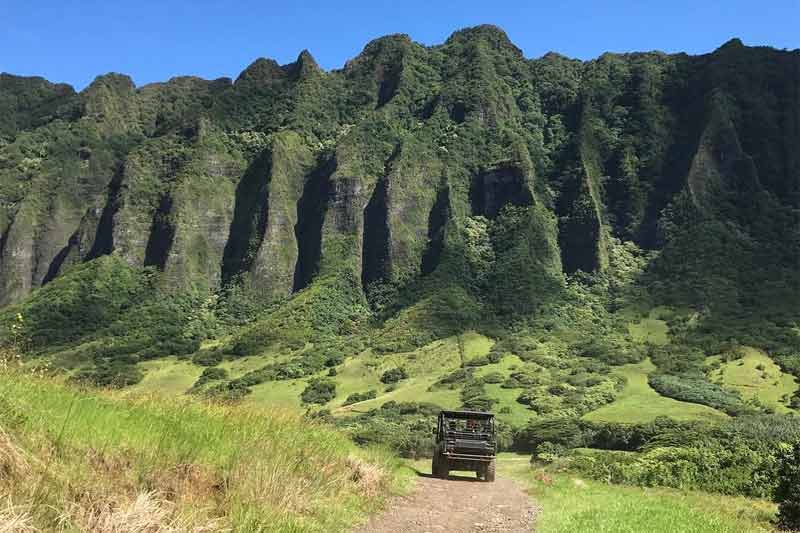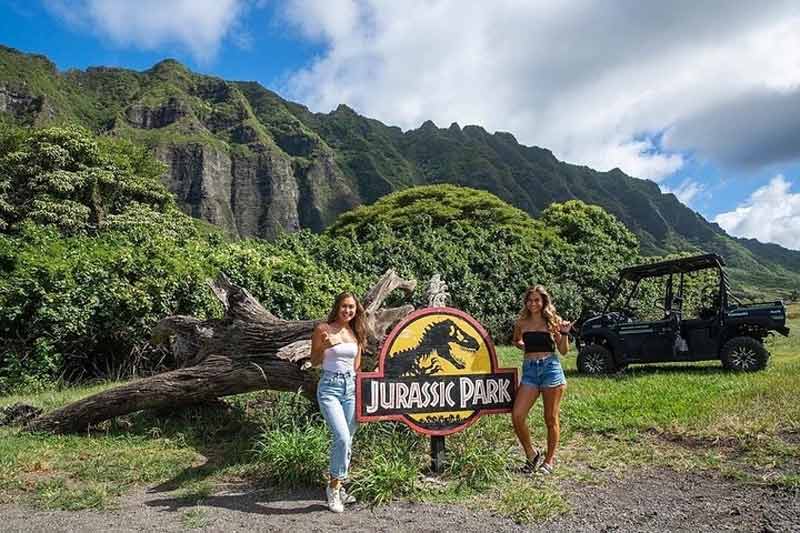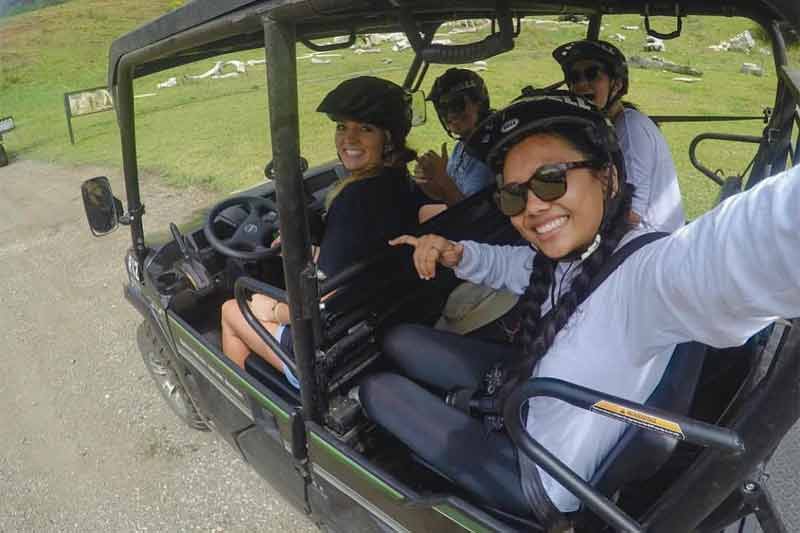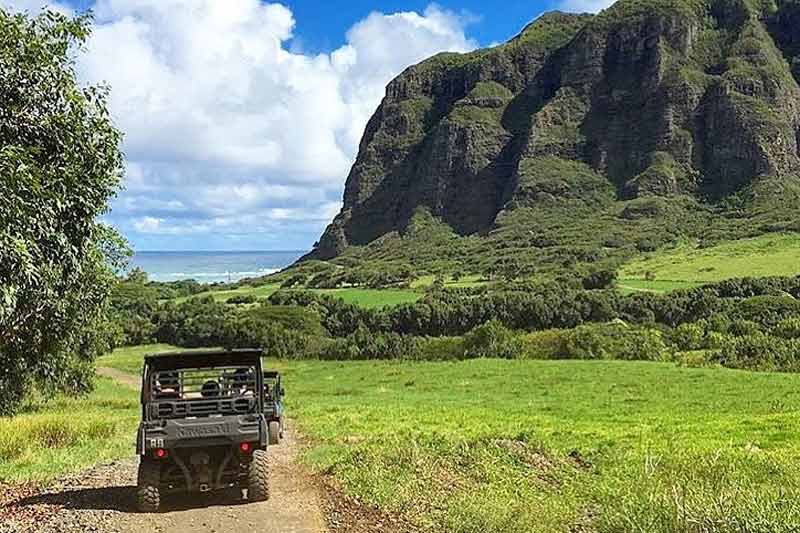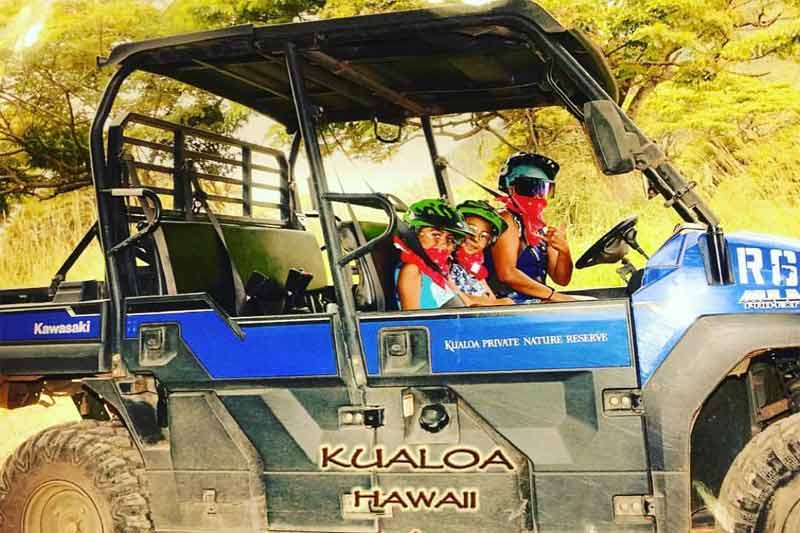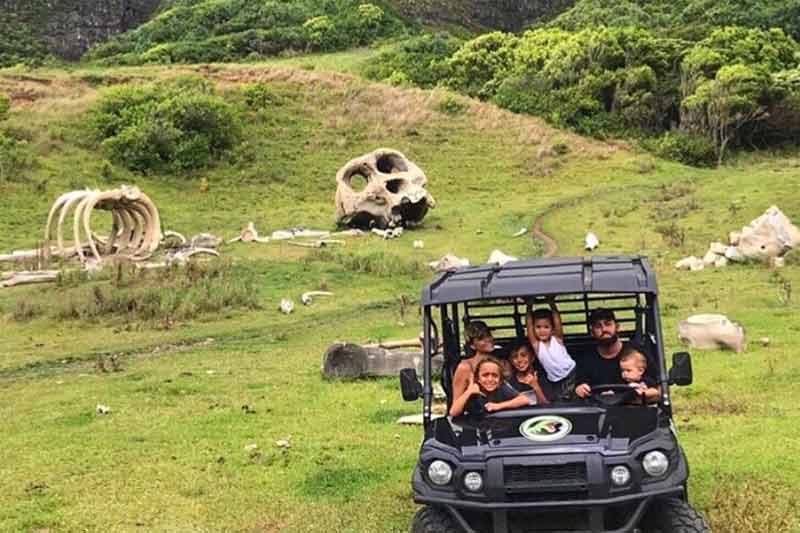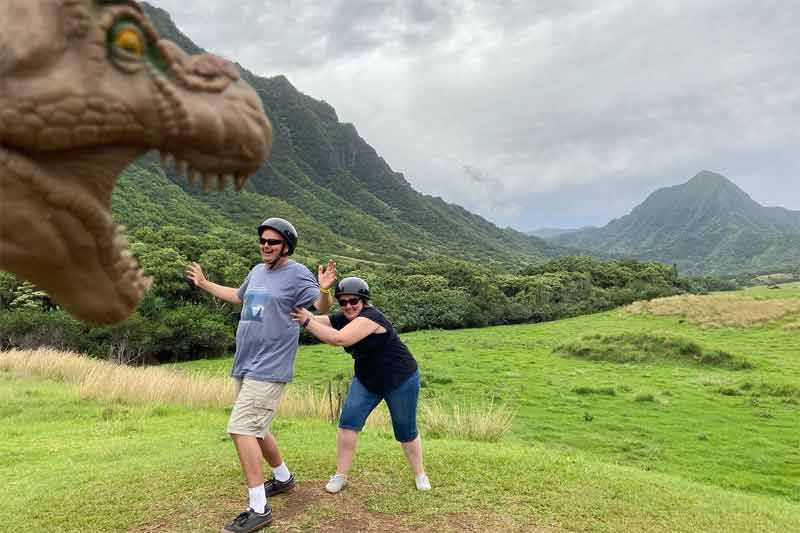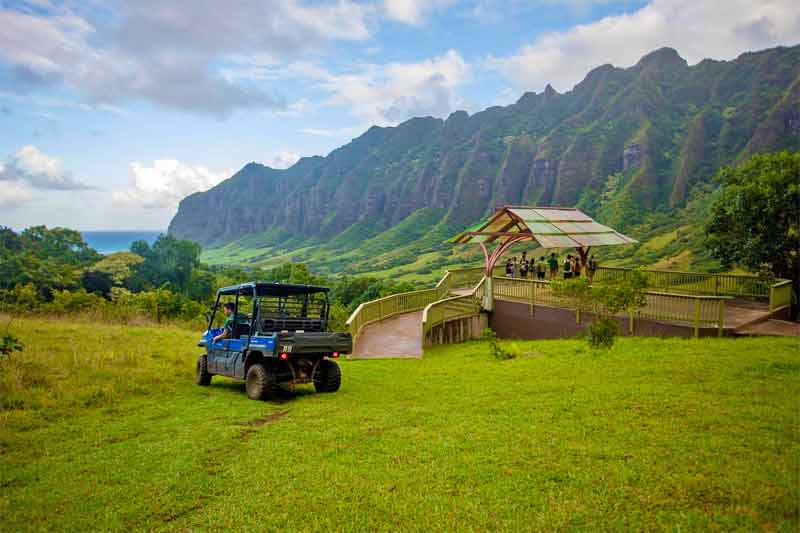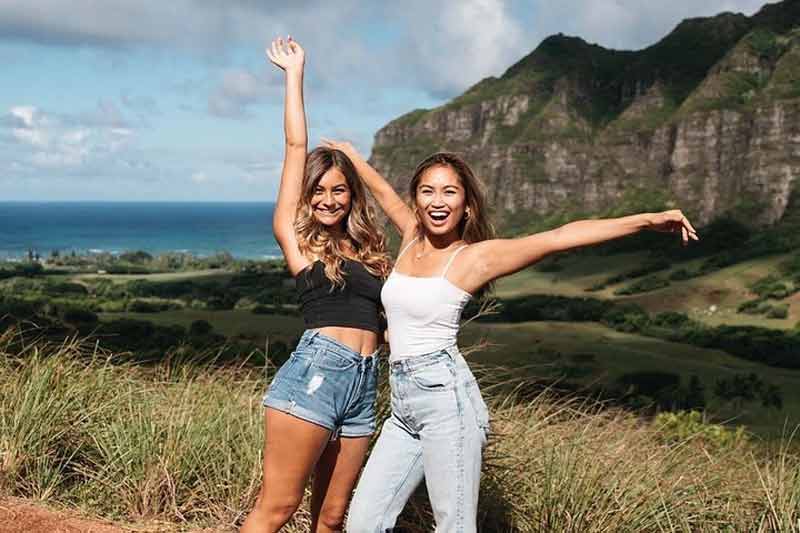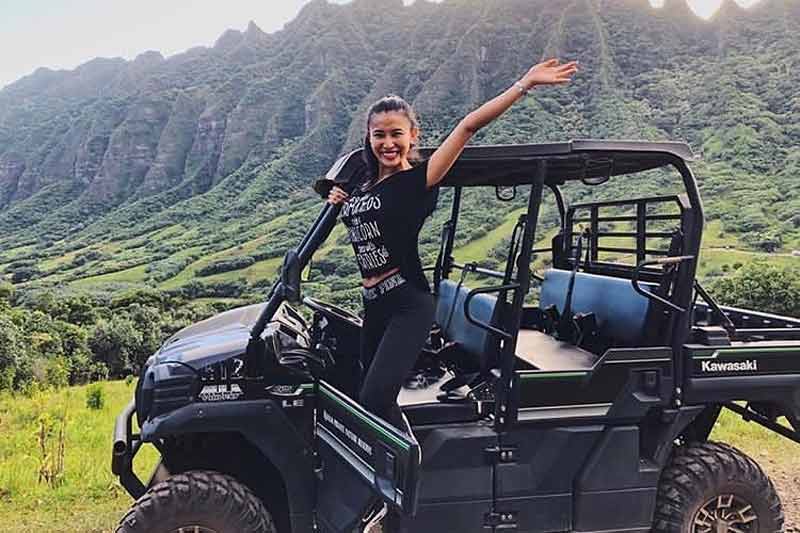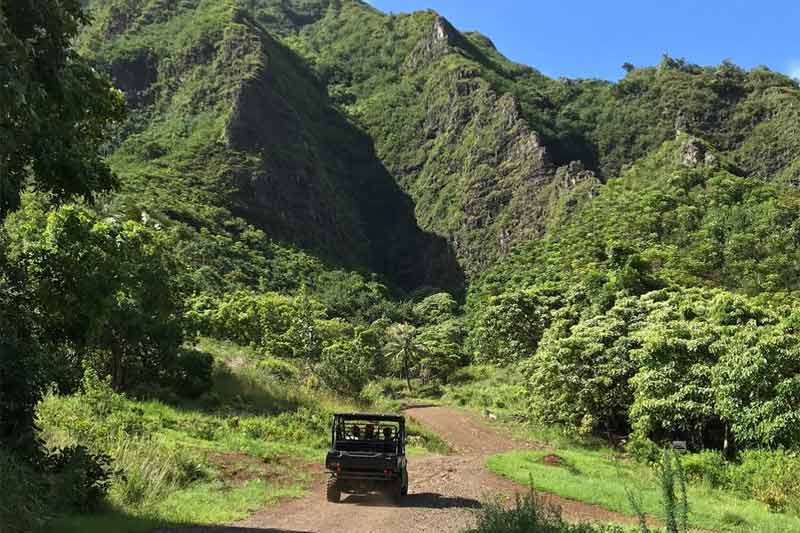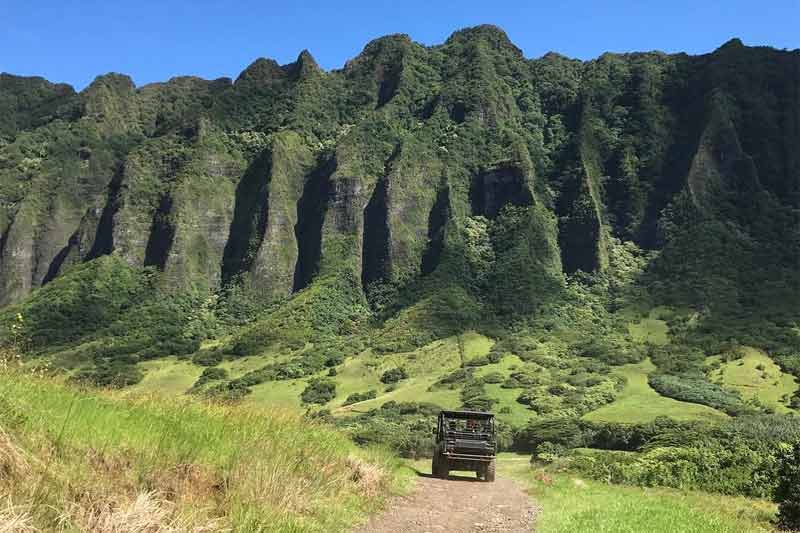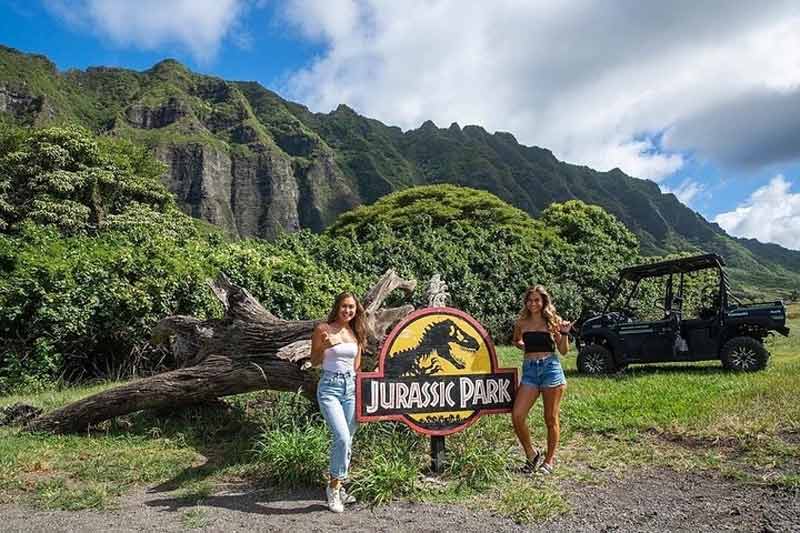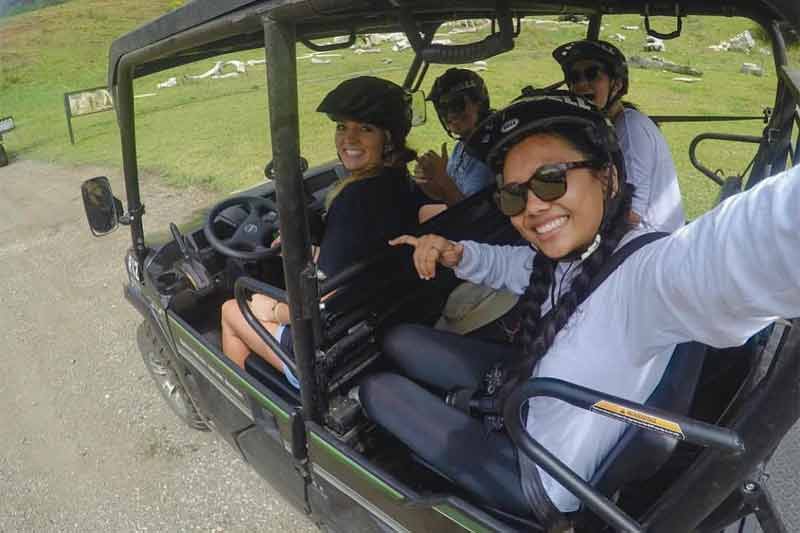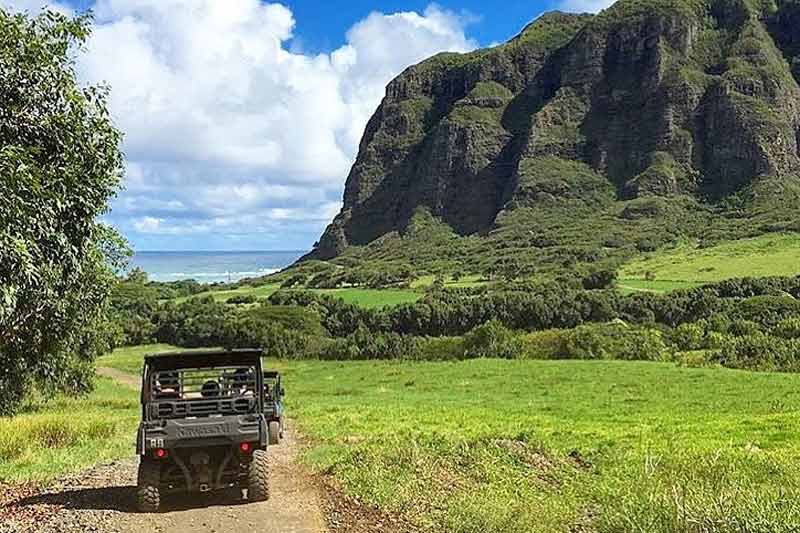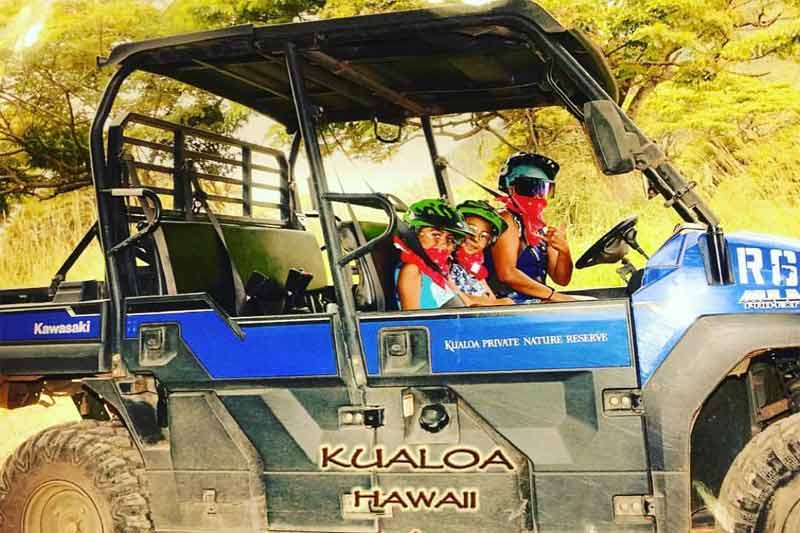 ---
Highlights
Raptors hold up to 6 guests per vehicle
Switch drivers during the tour
Jurassic Park, Godzilla, King Kong movie sites and more!
Minimum age to drive is 21 and minimum age to ride is 5
---
Description
Kualoa Ranch is one of the most scenic spots in Hawaii and this is your chance to explore the ranch up close and personal. They offer an ATV adventure in their scenic valleys and world-famous movie sites on open-air Multi-passenger ATV Raptor vehicles! The Raptor is a Kawasaki Mule-FXT. Drivers may swap out mid-tour, and each Raptor can hold between 2 to 6 people (depending on how many kids there are in your party). You will have your own Raptor to drive on trails deep into the scenic valleys and to remote areas rarely visited by others. Guests from different parties are not mixed on the same vehicle. You will travel over a saddle trail to visit movie sites located on our beautiful 1,000-acre Kaʻaʻawa "Jurassic" Valley.
These Oahu ATV tours are fun in the sun and even in the rain … digging through the dirt and mud and crossing seasonal streams are all part of the adventure! These family-friendly Raptor ATV's allow you to talk to each other and take pictures during the tour. Some days are dry and others are wet ... You WILL get dusty and / or muddy … be sure to dress appropriately.
Come discover where over 200 Hollywood Movies and TV shows have been filmed over the past 75 years!
---
Cost
Two Hour Raptor Tour - Kualoa Ranch Rate (KUA2r)
$144.95 per Adult, $69.95 per Child (5-12) (plus 4.7% Hawaii sales tax)
---
---
Details
Schedule: Daily at 9:00am, 10:00am, 11:00am, 12:00pm, 1:00pm, 2:00pm, and 3:00pm
Length: 2 hours
Transportation: Currently not offered at this time
Restrictions: Minimum age is 5 years. Minimum driver age is 21. Drivers must present a valid driver's license and be responsible for damage done to the vehicle. All participants must sign a waiver of liability. There are 6 seat belts per vehicle and you can have anywhere from 2-6 guests per vehicle depending on ages and guest size. Solo drivers must purchase two seats. Pregnant women not permitted on this tour. All tour participants must sign a waiver of liability and attend a safety briefing.
What to Bring and Wear: Closed Toe Shoes required. A camera or smartphone, and if it is not waterproof, bring a plastic bag to protect your camera in case of rain.
Reservations: Advanced reservations required ... A credit card is required to secure your space but for those who are planning ahead our office does not charge your card until a few days before your vacation. This event is "Reserve Now Pay Later."
Minimum Notice for Cancellations / Changes: At least 48 hours before the start of the event.
---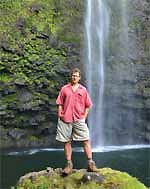 Kevin's Activity Tips:
Kualoa Ranch is a great location for ATV tours and has some of the most spectacular and most recognized landscapes in Hawaii – thanks to the many Hollywood films and TV shows that have shot scenes here. You will instantly recognize these locations, and after doing this tour and returning home, you will recognize it even more. Every time you see Kualoa Ranch scenes on TV you will say "That's where we were!!!"
These Raptors are easy to drive and seat from 2 to 6 guests. Kualoa Ranch does not place guests from different parties into the same machine. You will have one machine to yourself if there are 2 people or 6 people in your party … or any number in between. If you are 7 or more you will get two machines.