Kualoa Zipline
---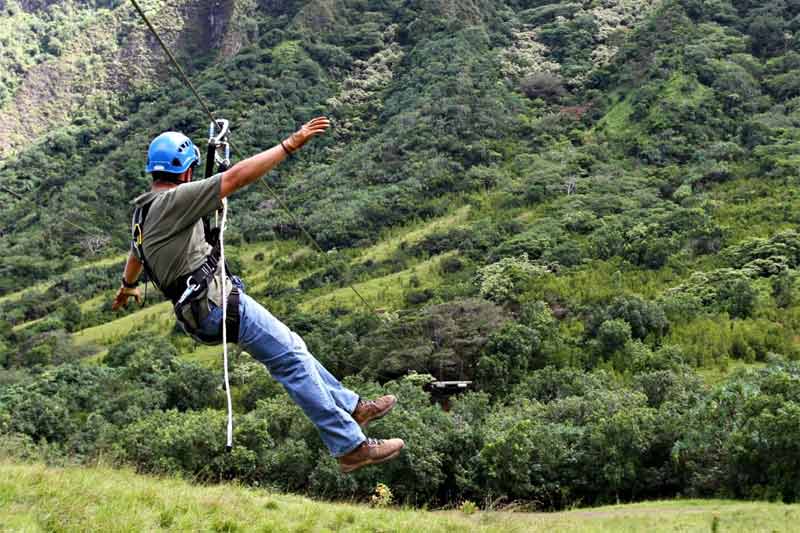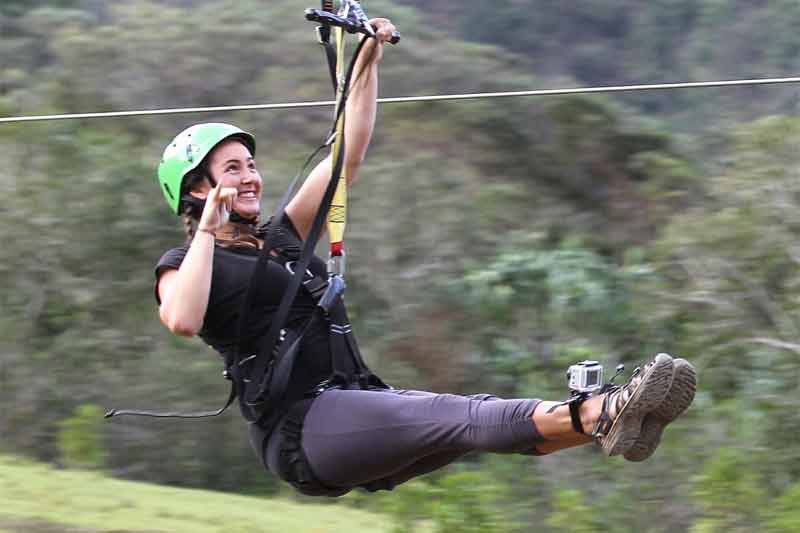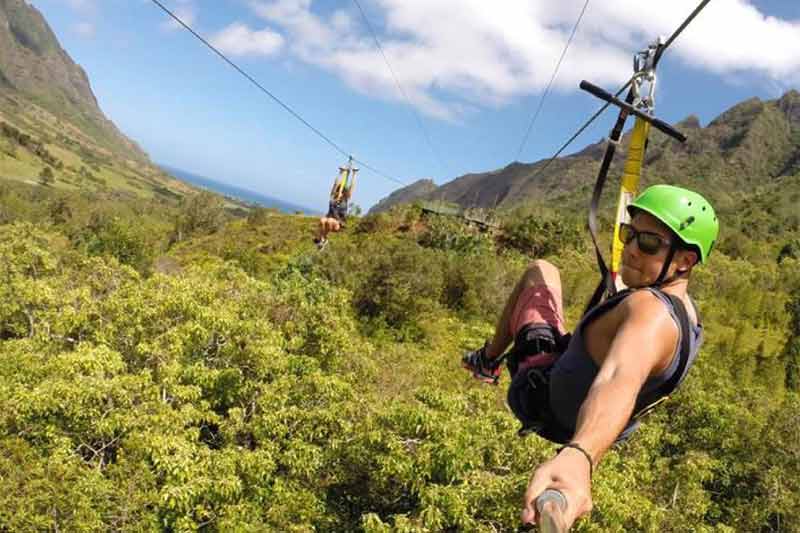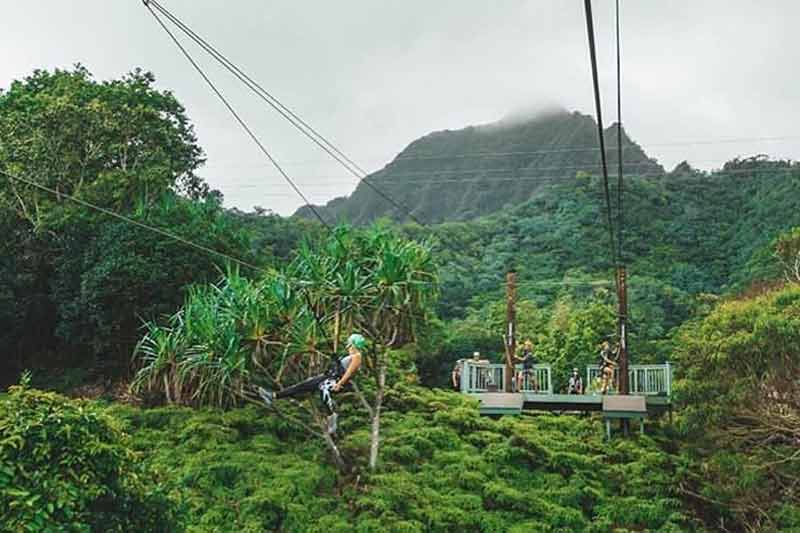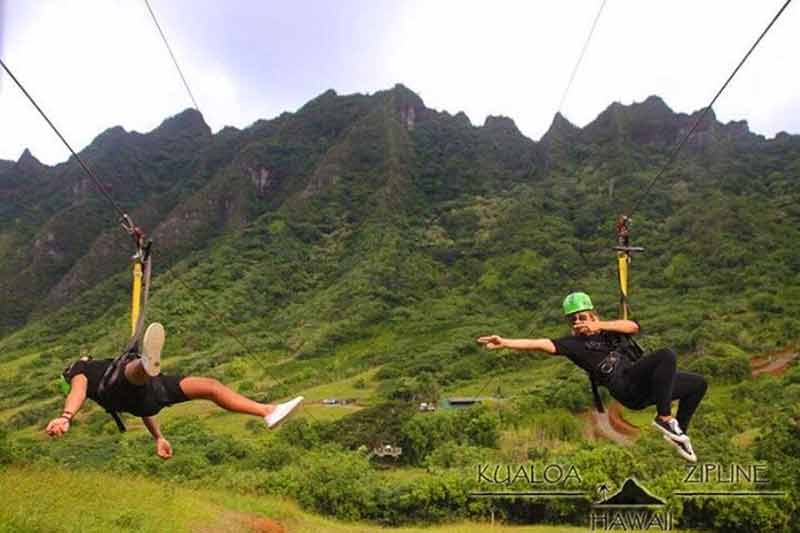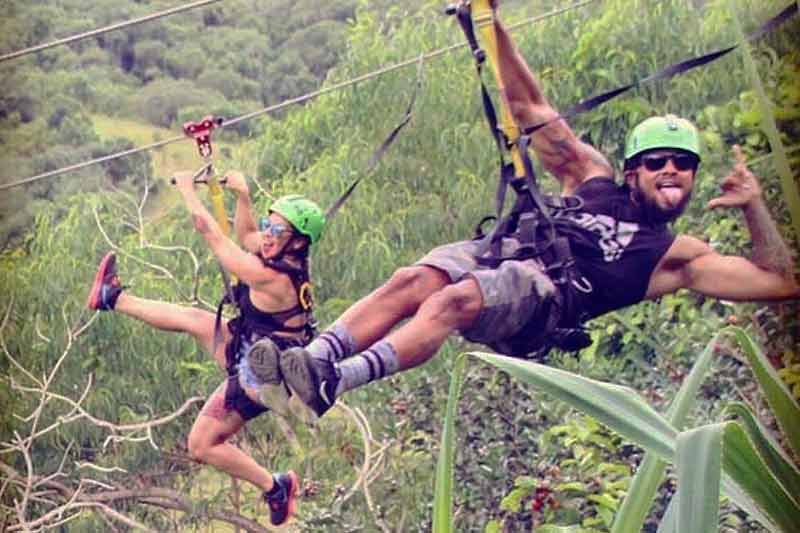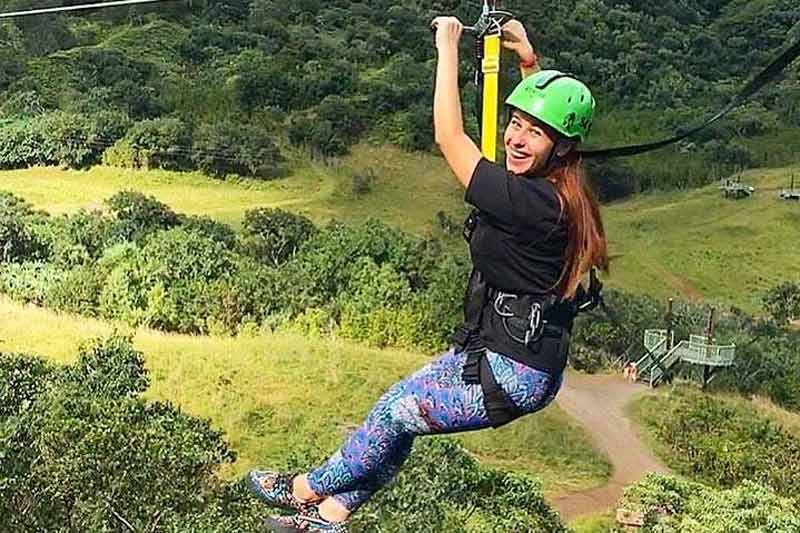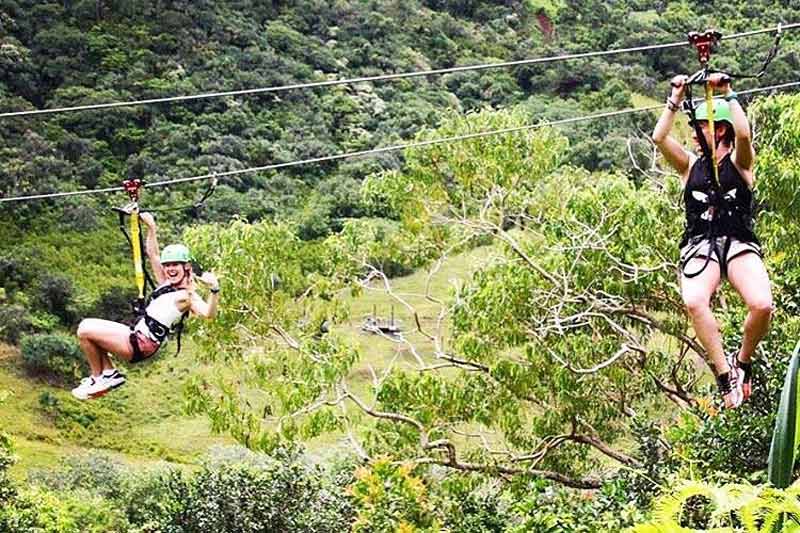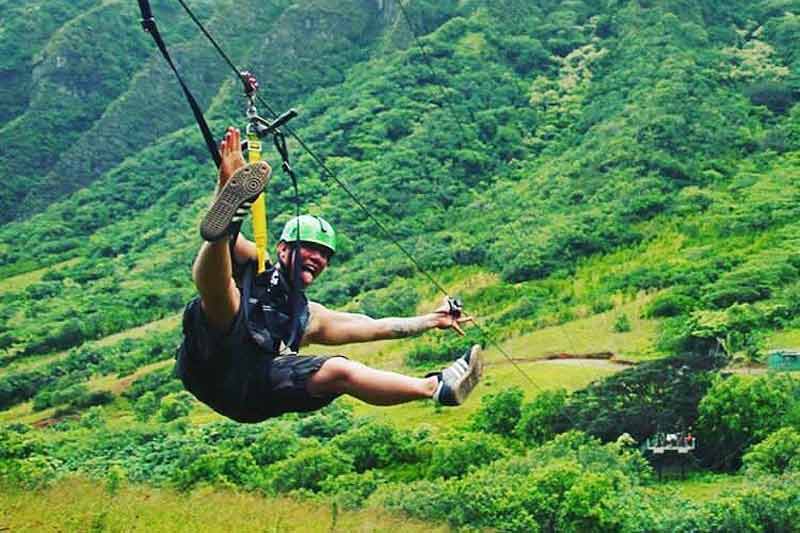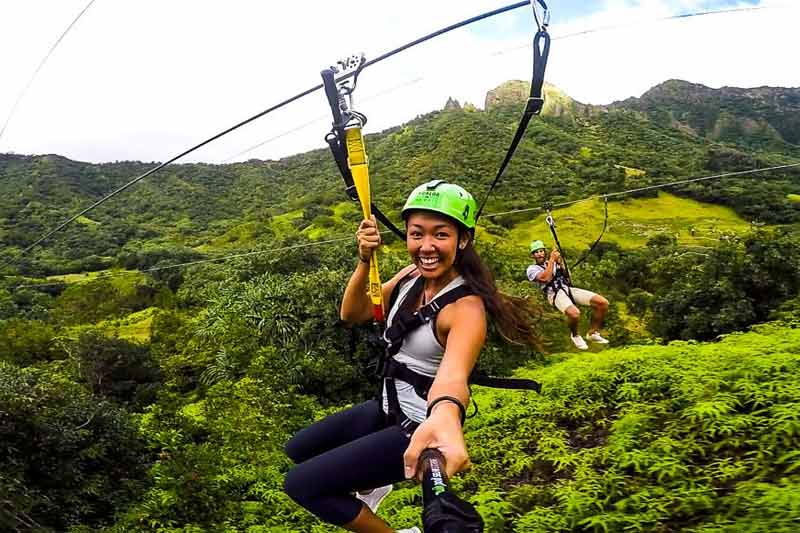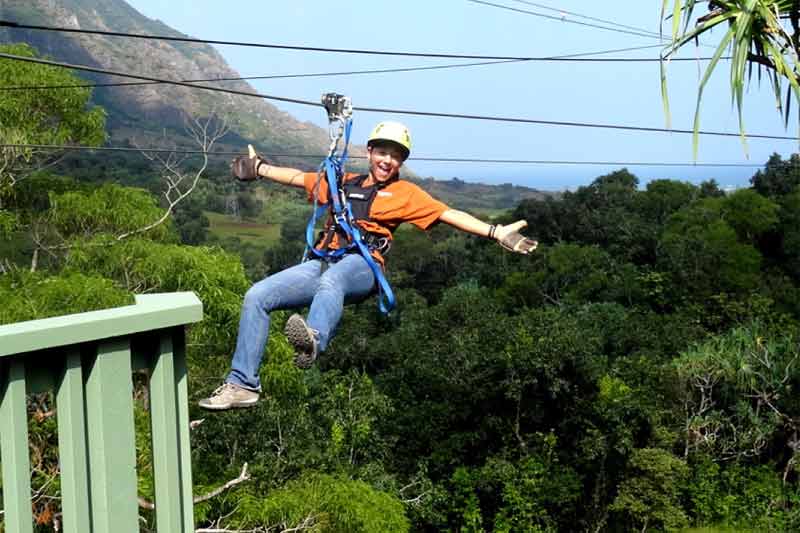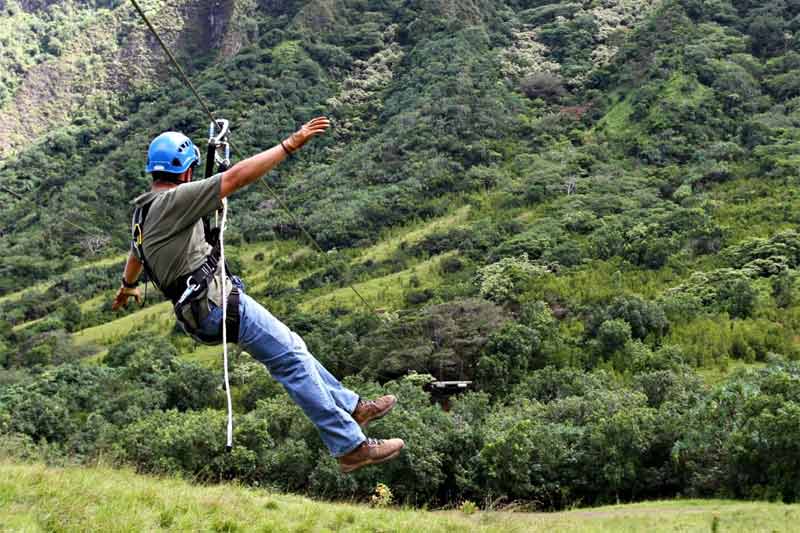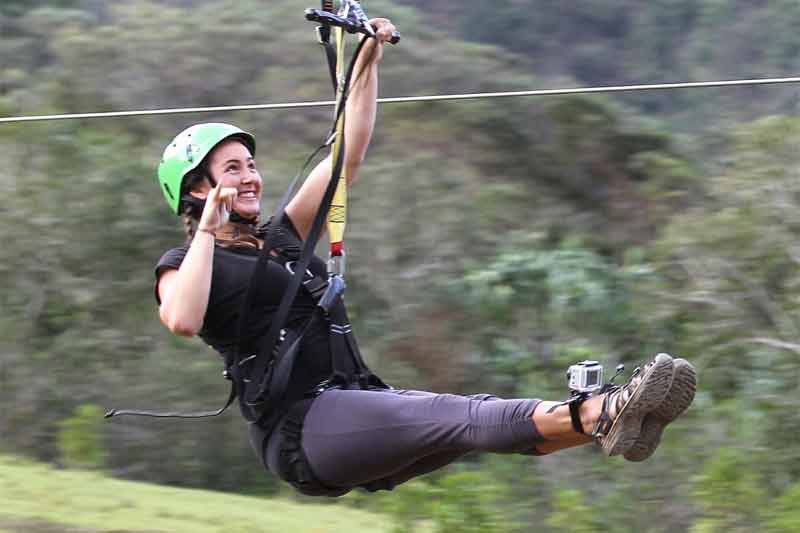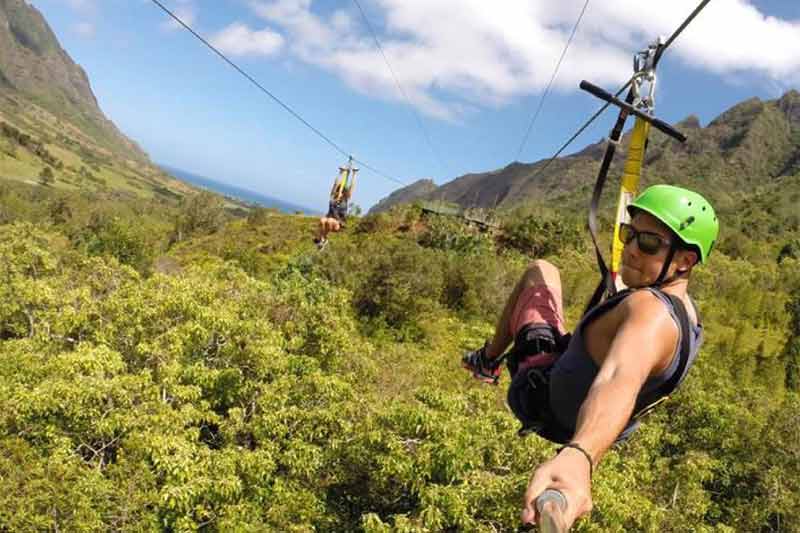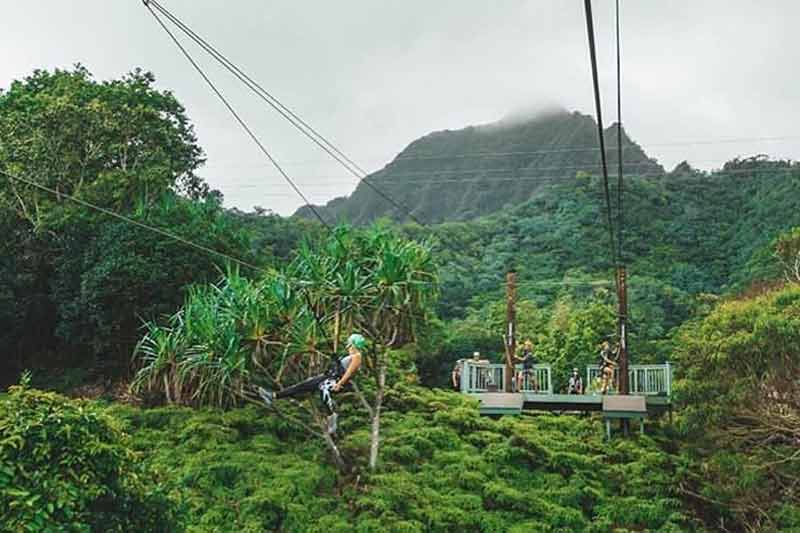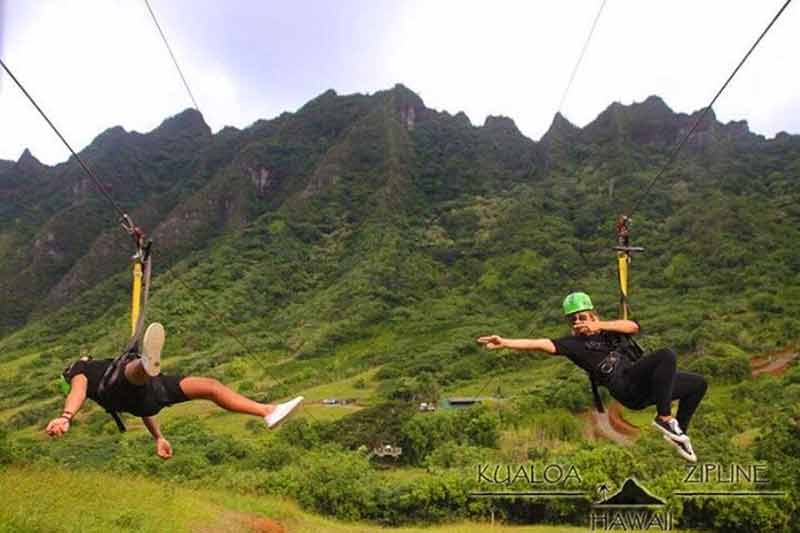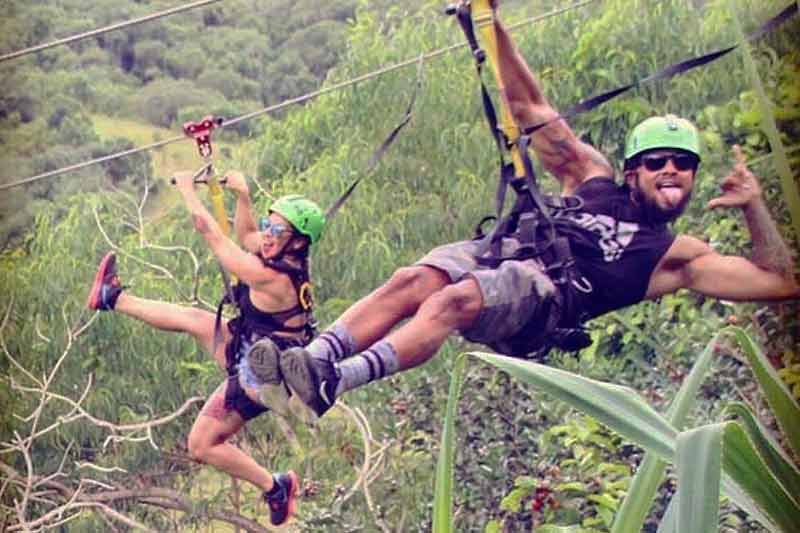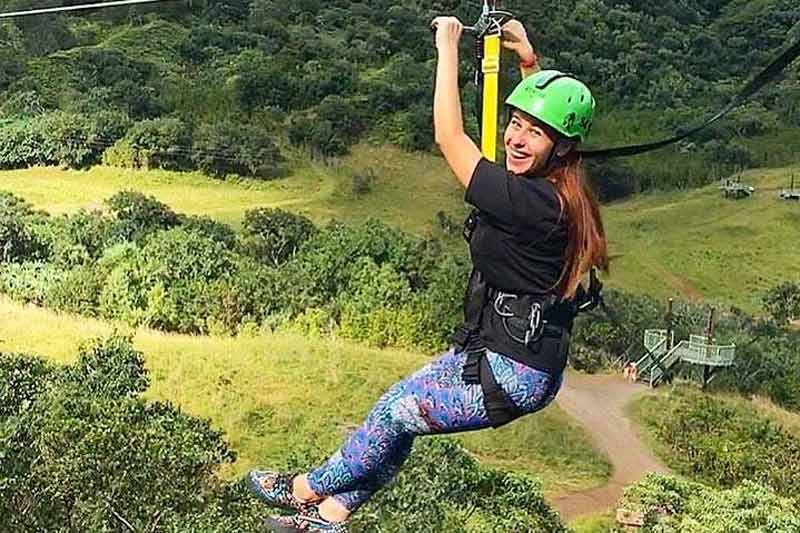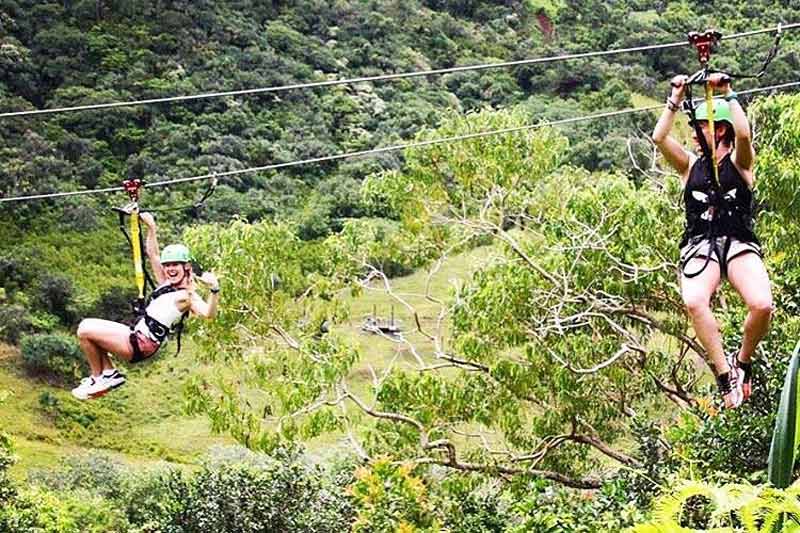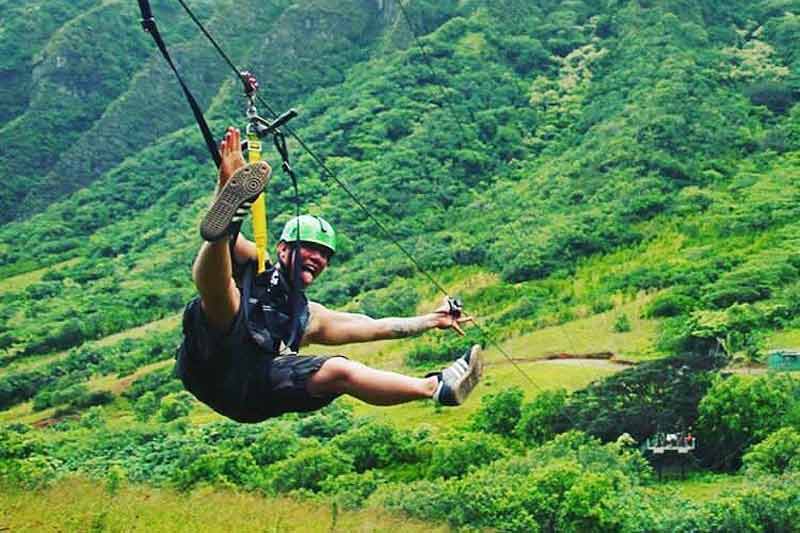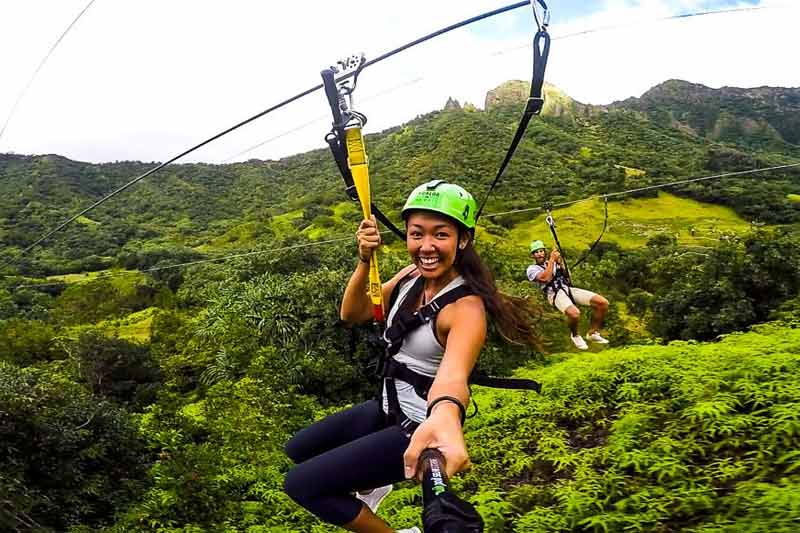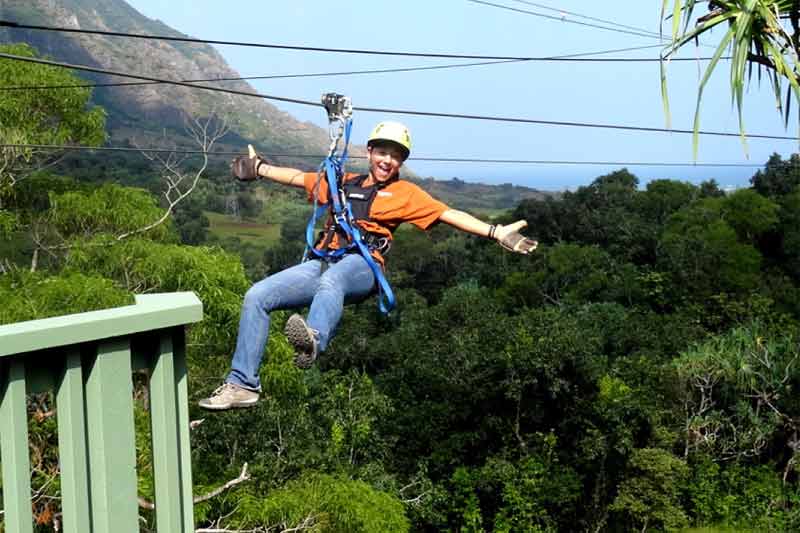 ---
Highlights
Kualoa Ranch Hollywood scenery
7 tandem ziplines, 2 suspension bridges
Hiking through the jungle
Minimum weight 70 pounds / maximum weight 280 pounds
---
Description
Kualoa is a 4,000-acre working cattle ranch stretches from the steep mountain cliffs to the sparkling sea. Kualoa Zipline will journey you through from dense rainforest and broad open valleys with views of beautiful white sand beaches to verdant cliff faces. Kualoa Ranch aims to enrich people's lives by preserving our land and celebrating its history. The company vision is to be a role model as stewards of this special land by preserving, protecting and enhancing Hawaii's natural beauty and culture, while developing recreational and agricultural enterprises that are compatible with the environment. Kualoa Ranch is located on the northeastern side of Oahu in the Hawaiian countryside, it is just 22 miles from Honolulu. If the views look familiar, it's because Kualoa Ranch has been the site of many television shows and Hollywood films such as Jurassic Park, Windtalkers, Pearl Harbor, Godzilla, Tears of the Sun, 50 First Dates, Hawaii Five-O, Magnum P.I. and LOST. Ziplining takes place on the northern half of the ranch which includes Kaʻaʻawa Valley, containing most of the movie locations.
This treetop canopy zipline tour begins at the top of Ka'a'awa Valley with 7 tandem sections, 2 suspension bridges and 3 mini-hiking nature trails about 5 minutes in length. No experience is required and it's easy and fun! They have state-of-the art automatic braking system in place, and they will stop you automatically at the end of your zip. Each zip line is named after a culturally significant aspect of the valley. The zip lengths range from 200 feet up to a quarter of a mile in length. As you cross natural streams and experience the native landscape, you will learn about Hawaiian traditions. It is a great adventurous and cultural learning opportunity!
---
Cost
Kualoa Zipline Tour Rate (KUA6_nt)
$192.95 per Adult, $154.95 per Child (ages 7-12) (plus 4.7% Hawaii sales tax)
---
---
Details
Schedule: Wednesday through Sunday at 9:00am, 10:00am, 12:00pm, and 1:00pm. Check in 45 minutes prior to start time.
Duration: About 2.5 hours
Restrictions: Height between 4'8" and 6'9", weight between 70 pounds and 280 pounds, waist size between 22" and 50", and upper thigh size between 18" and 28". No one pregnant or with recent neck or back injuries. Children under 18 must be accompanied by an adult on tour.
What to Bring and Wear: Closed toe shoes are required and long pants are recommended.
Reservations: Advanced reservations required and we recommend booking this a month or more before your arrival. This event is "RESERVE NOW PAY LATER"; we need a credit card on file to finalize your reservation but we do not charge you for this event until a few days before the beginning of your vacation!
Minimum Notice for Cancellations / Changes: At least 48 hours before the start of the event.
---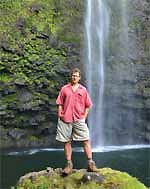 Kevin's Activity Tips:
The Kualoa Zipline is also known as the Jurassic Valley Zipline. It's appropriately named since you feel like you're zipping through Jurassic Park (minus the dinosaurs, of course). In a way, you actually are zipping through Jurassic Park since so many scenes from the movies have been shot at the ranch. There are 7 tandem ziplines on this course, which makes it particularly fun for friends, couples and families since two people go parallel to each other at the same time. You can take pictures of each other, or even make it competitive and see who makes it across first. If you decide to bring a camera on tour, make sure it has a strap to secure it to your body since the ranch is not responsible for dropped or damaged cameras. Stopping at the end of the line is a breeze since this course has an automatic braking system. It slows you down to a comfortable speed as you reach the platform for an easy landing. There is no age requirement for this Zipline per se, but make sure you pay attention to the height and weight requirements. They are very strict on these since those requirements are what is needed for the braking system to work properly and the harnesses to fit properly (both are kinda important). If you don't want to risk bringing a camera, pictures are taken of each participant and are available for purchase at the end of the tour. The digital images are sent to your email if you decide to buy.
Along with the ziplines, there is some hiking on uneven terrain throughout the course, as well as 3 suspension bridges. Participants should be in moderately good shape to be able to enjoy this tour. Closed toed shoes are required for this activity, and we recommend long shorts or pants. Free lockers are available to store wallets, keys, etc. while you zip. Water stations are located along the zipline course, so you do not need to bring drinking water.
This is an extremely popular activity, so make your reservations well in advance. We recommend a month or more in advance, but no less than two weeks in order to secure an available time slot.