Chiefs Luau
---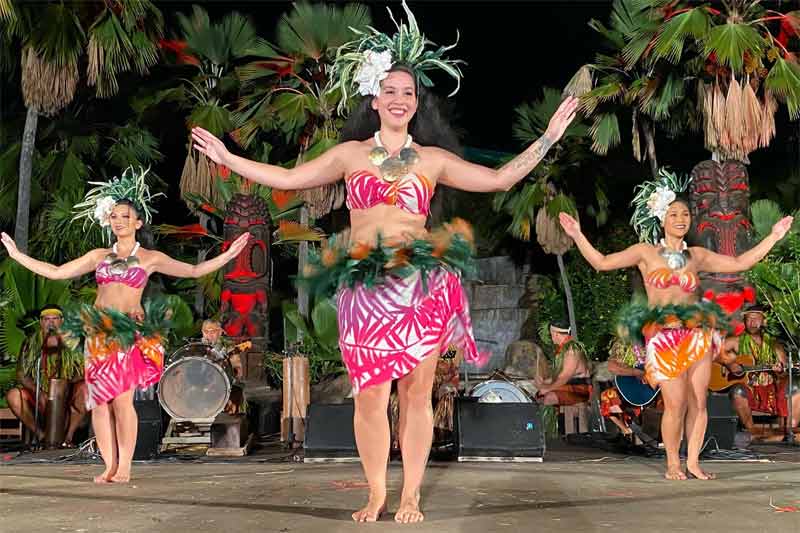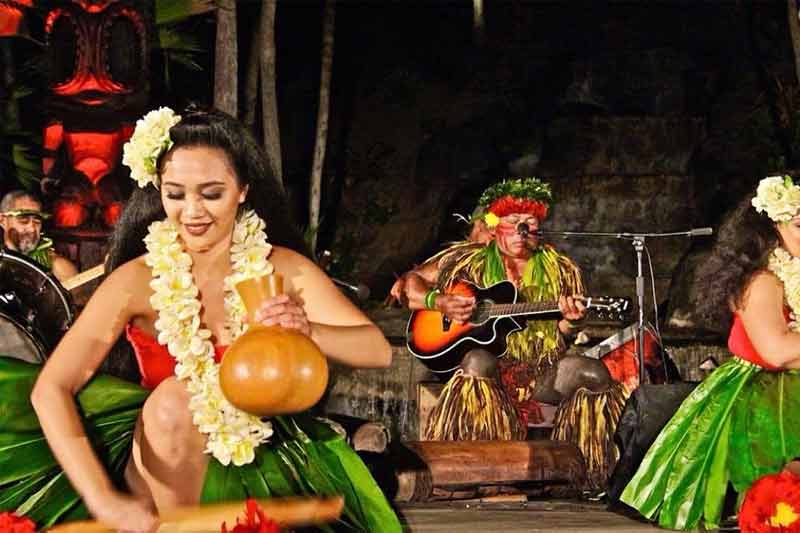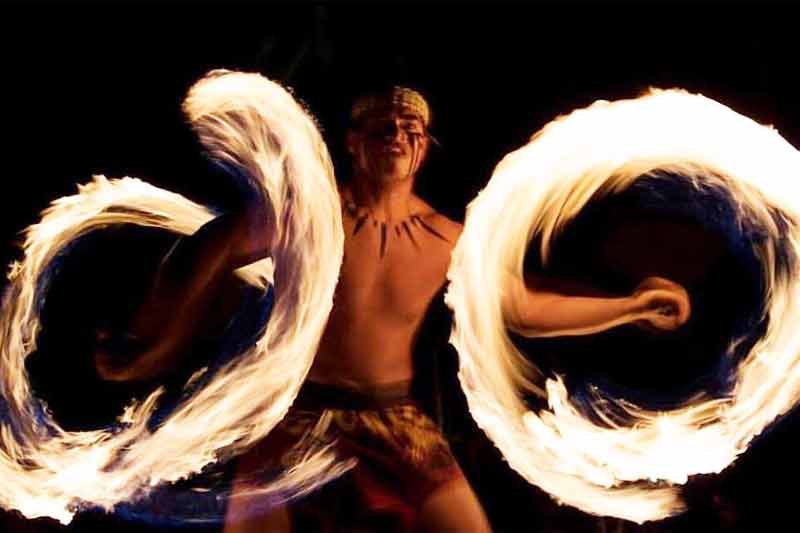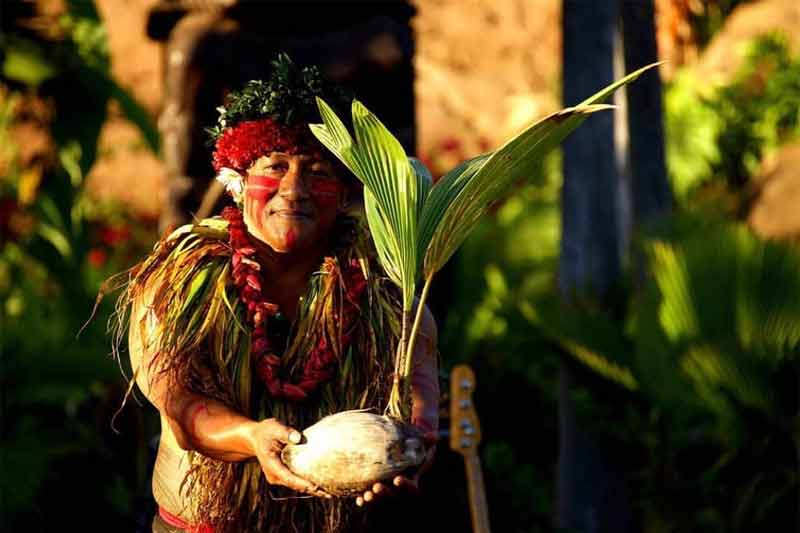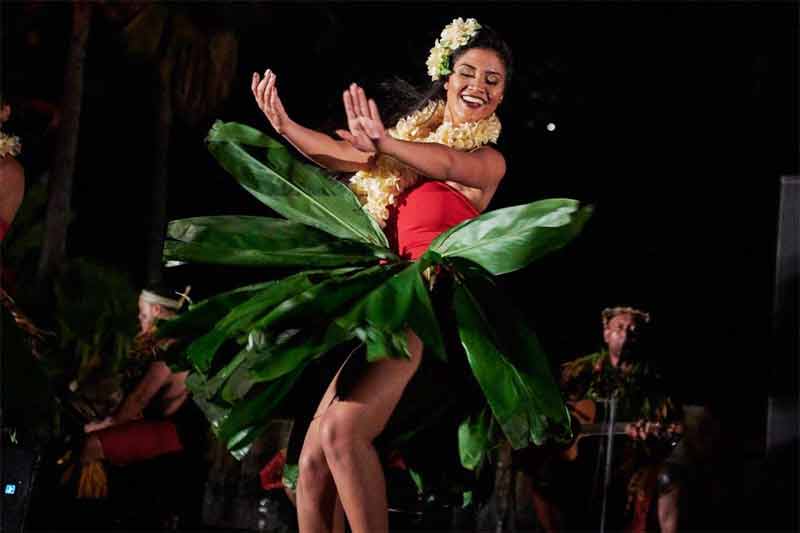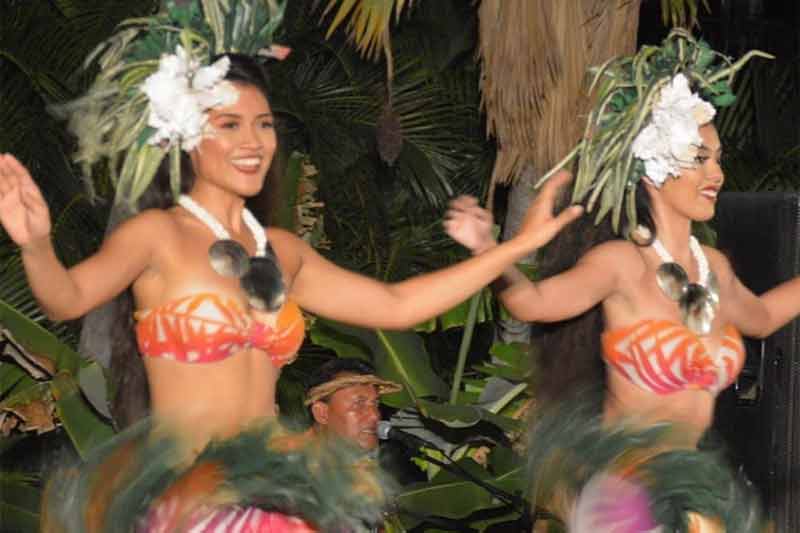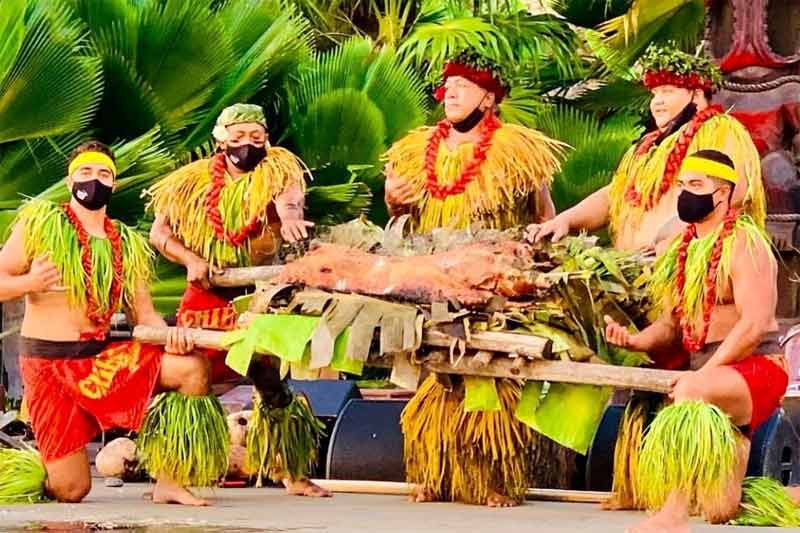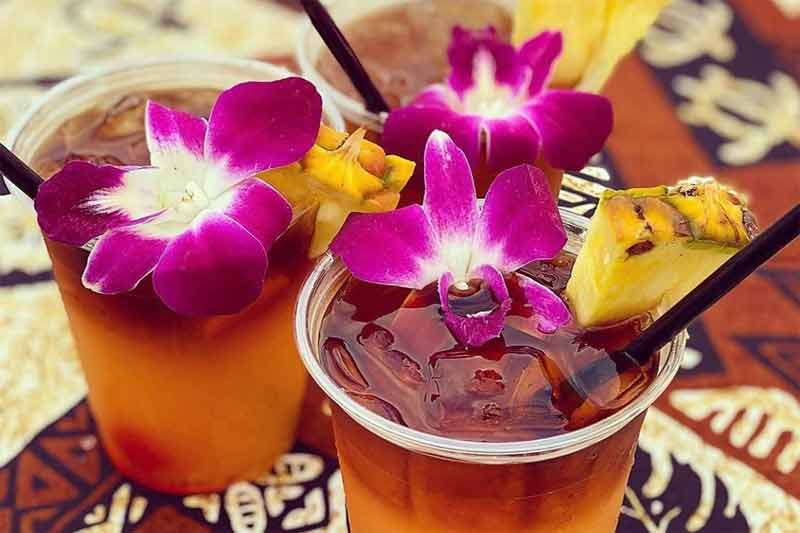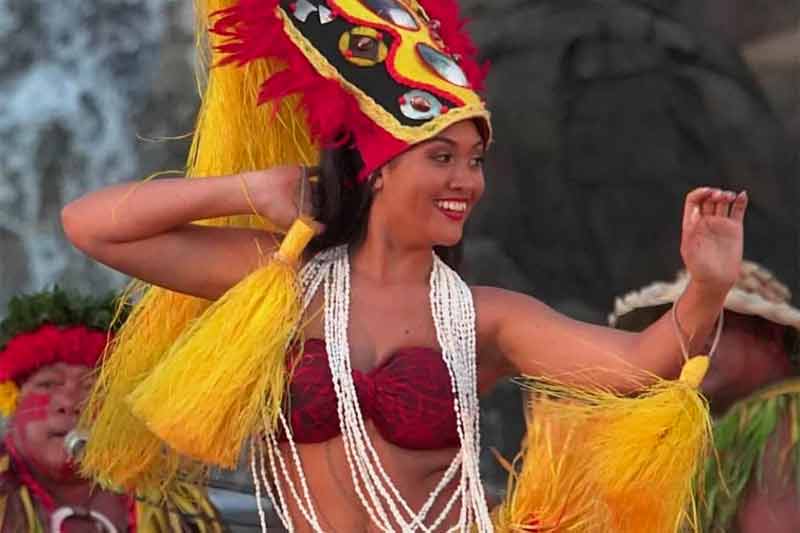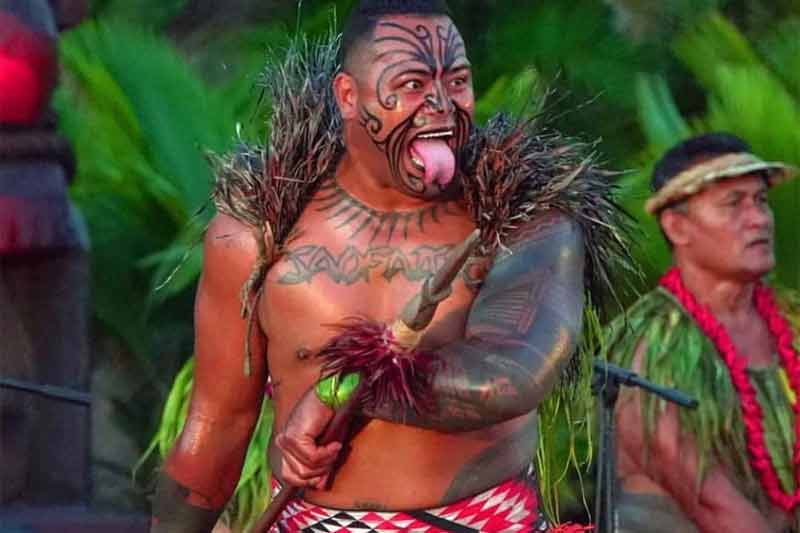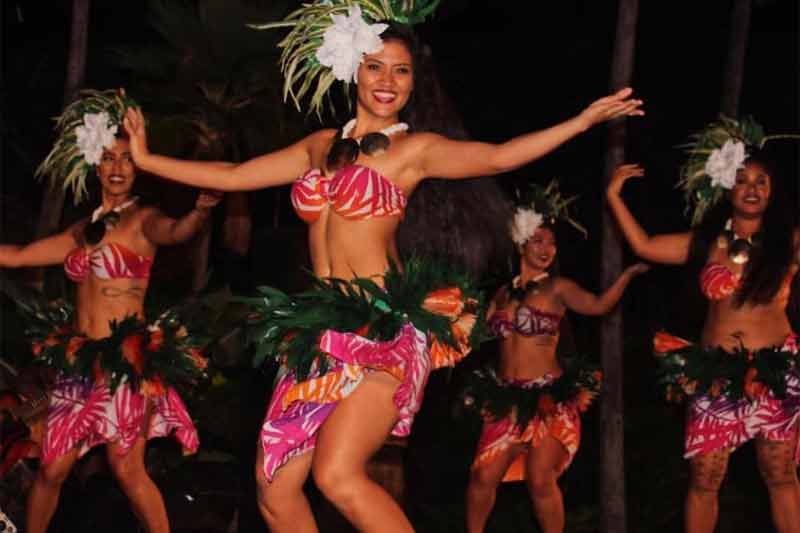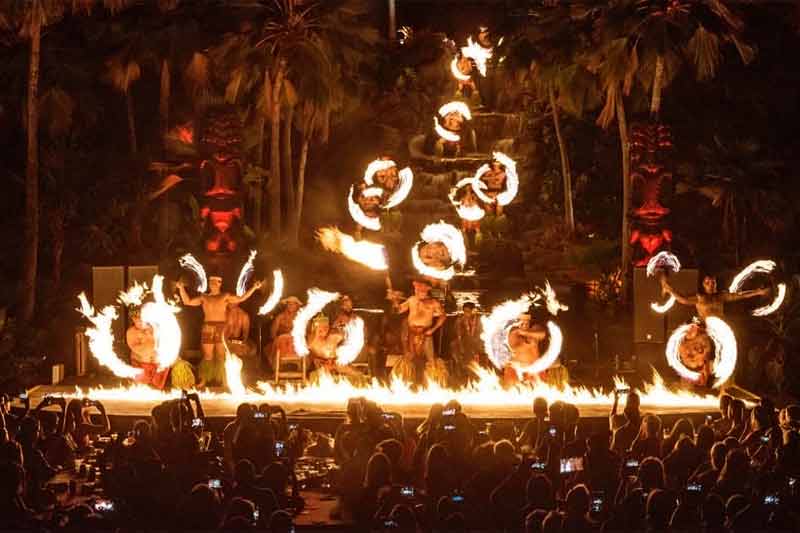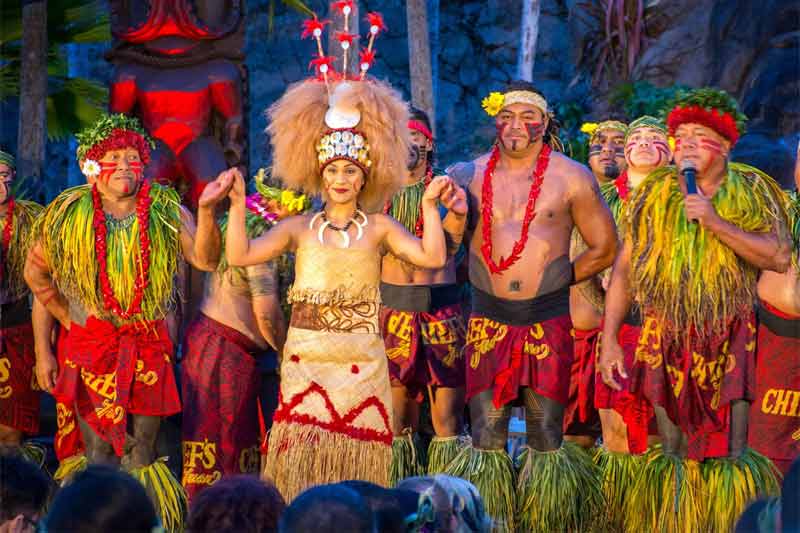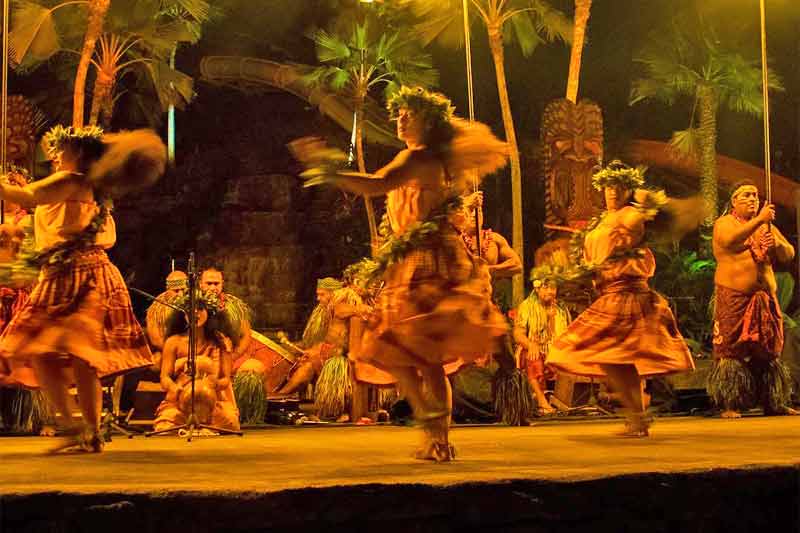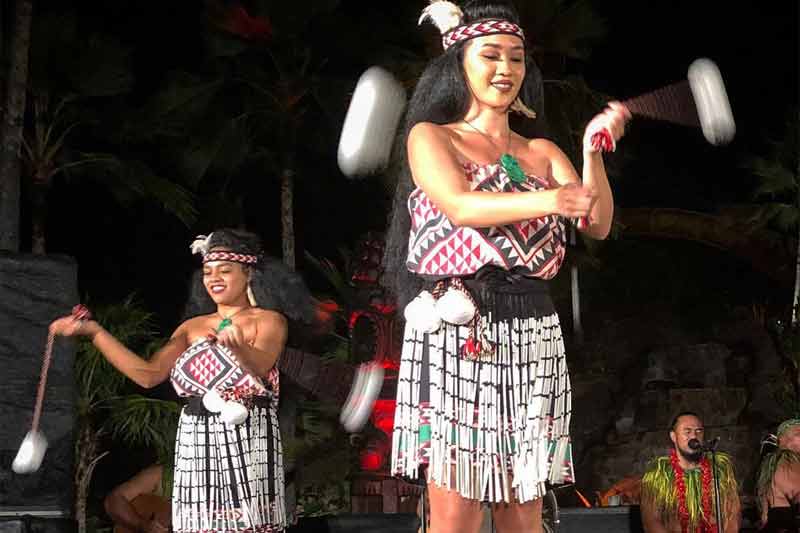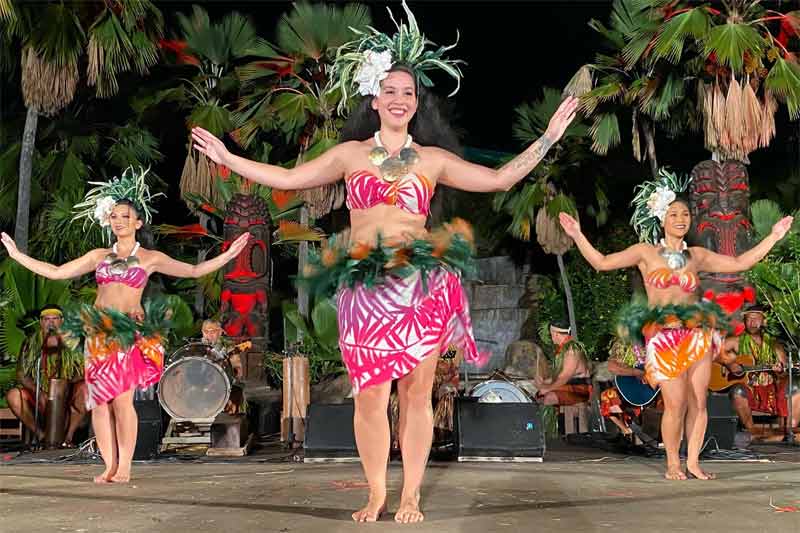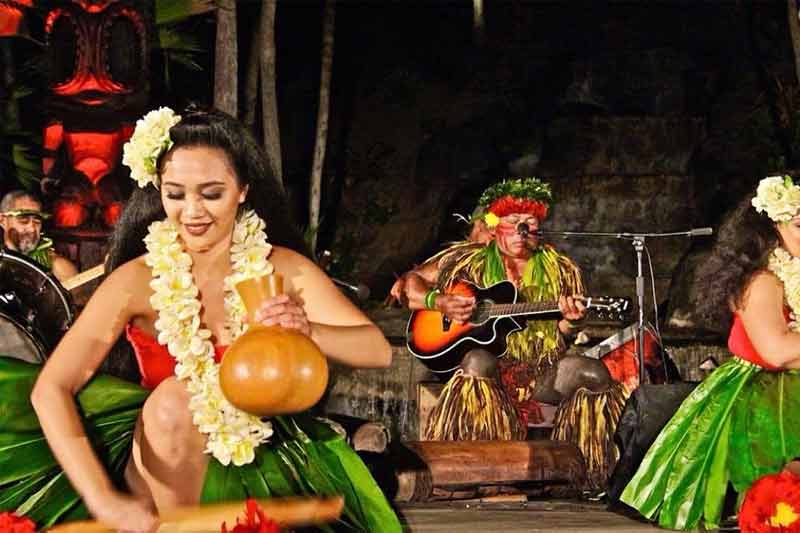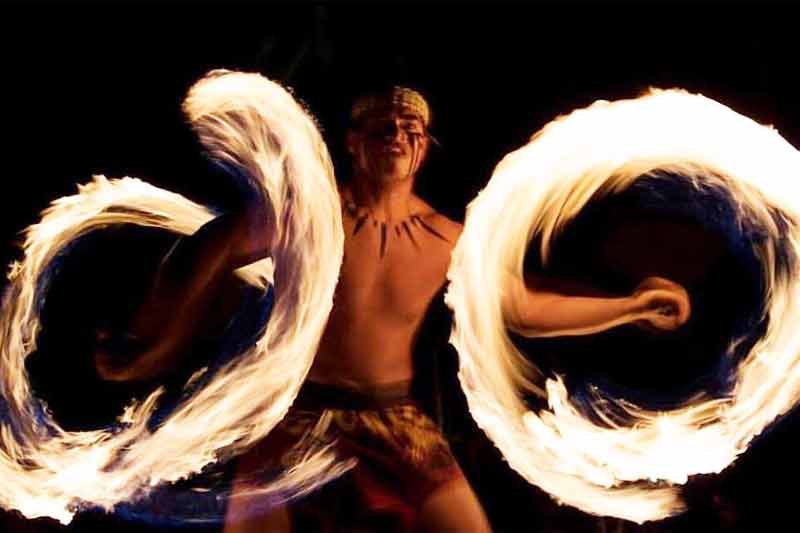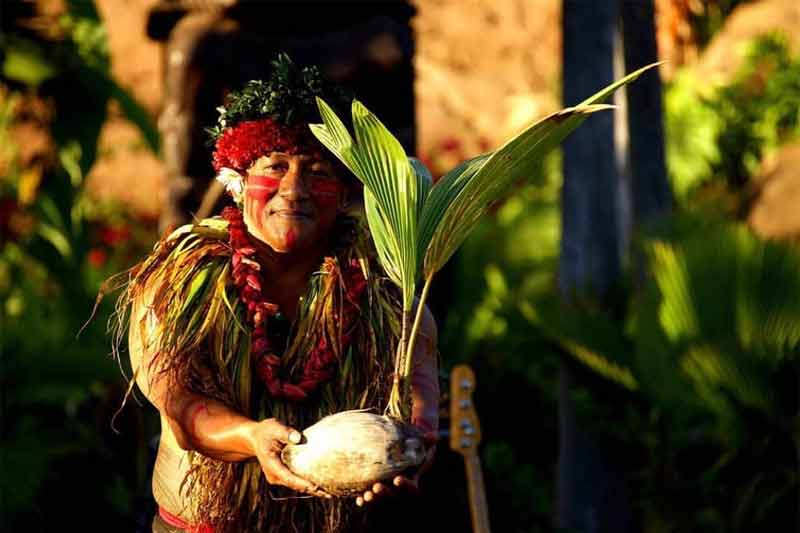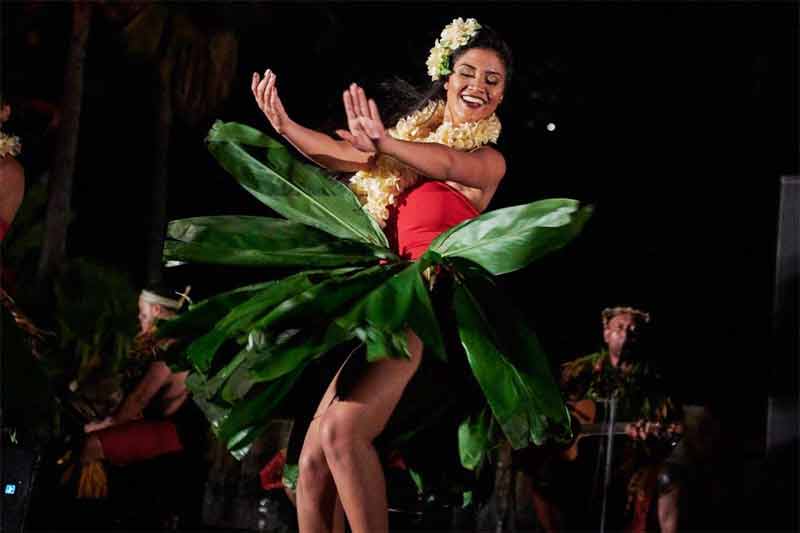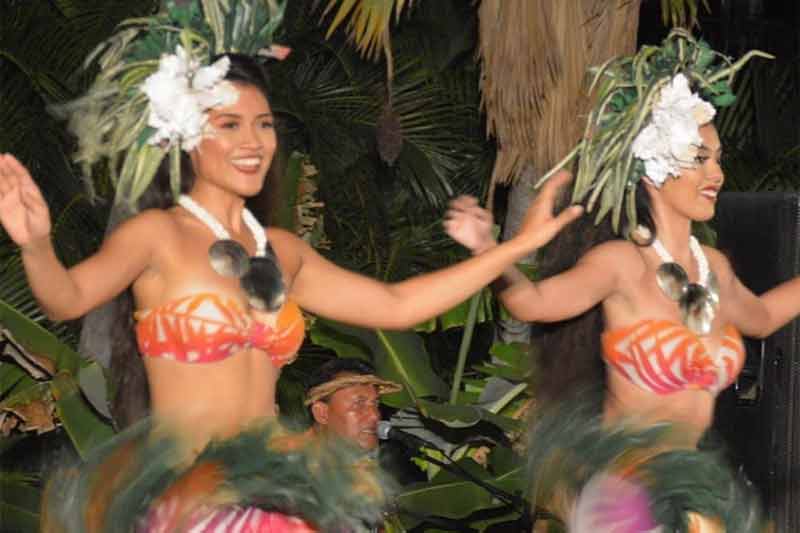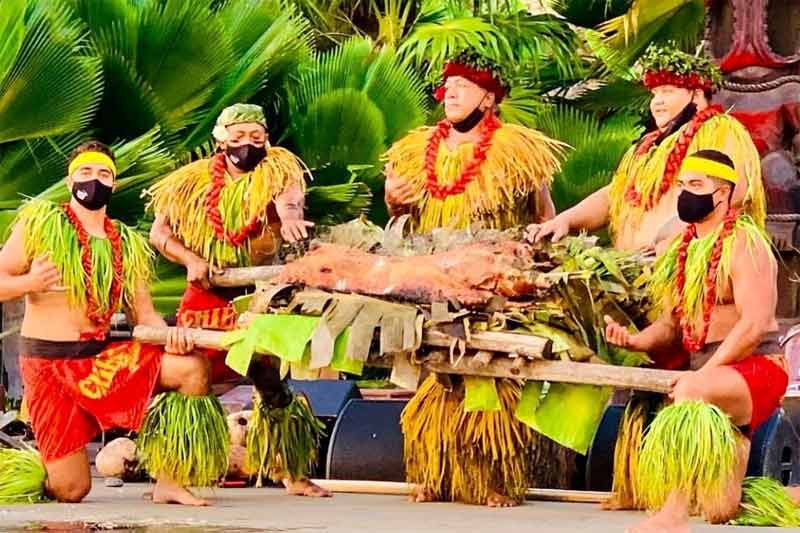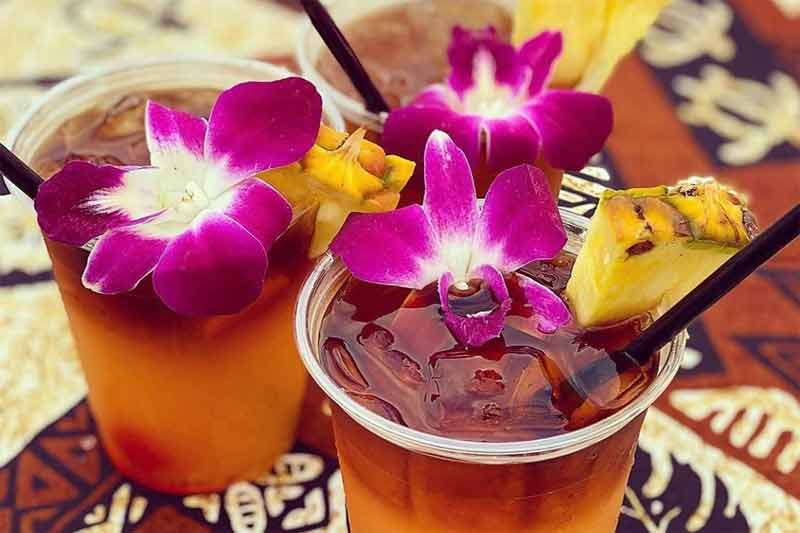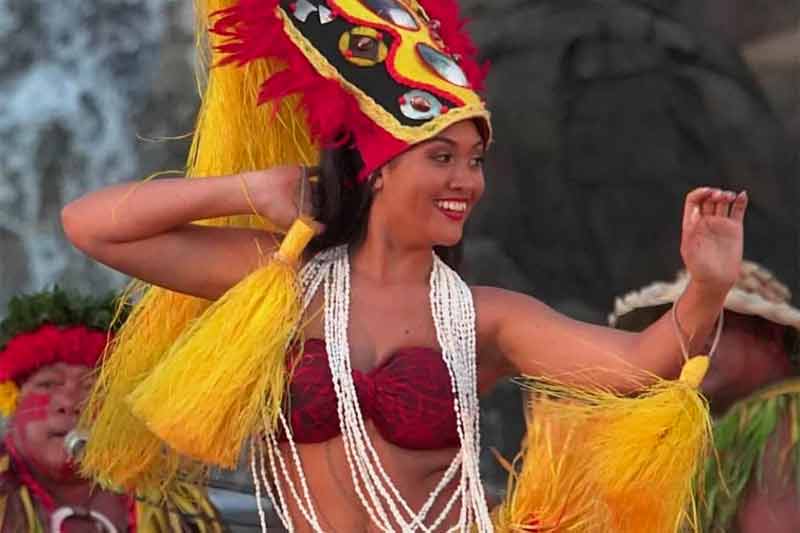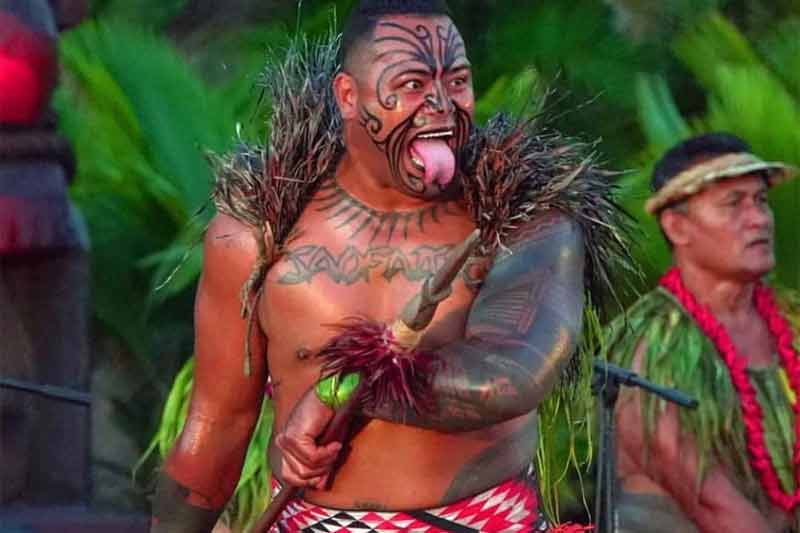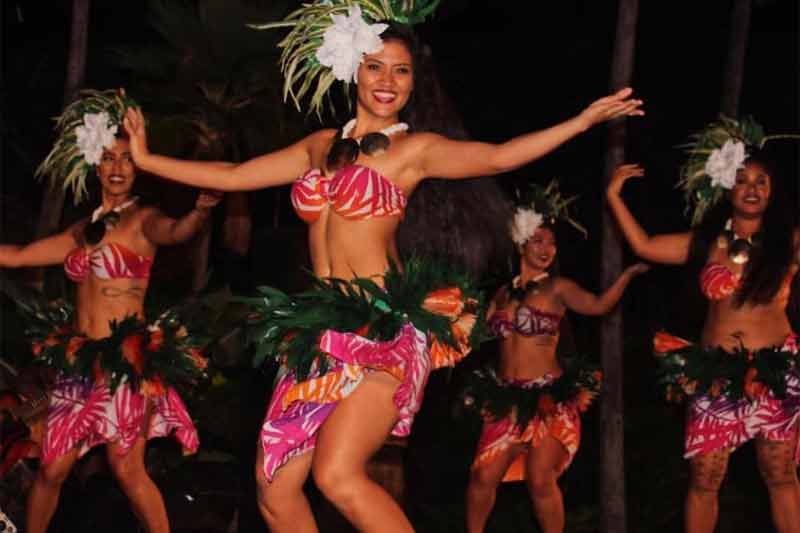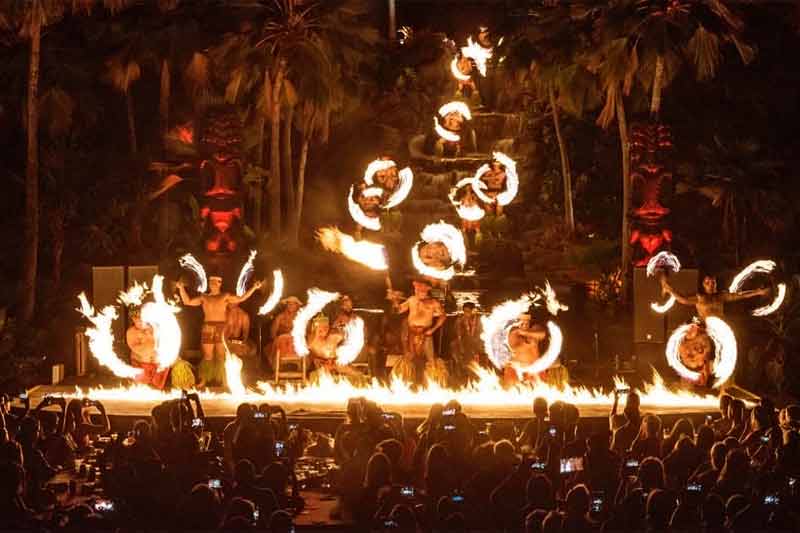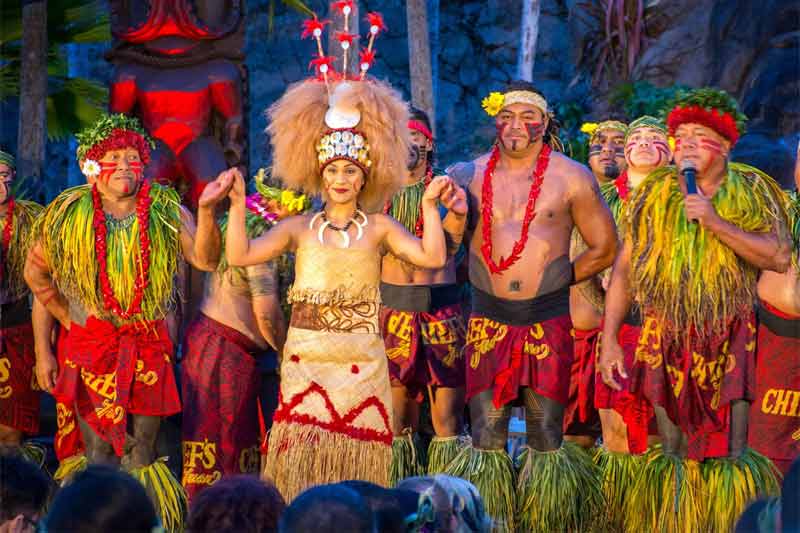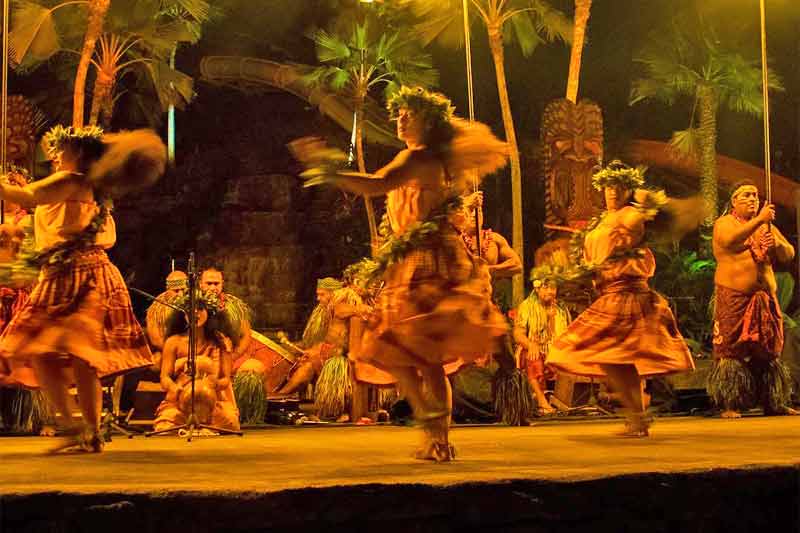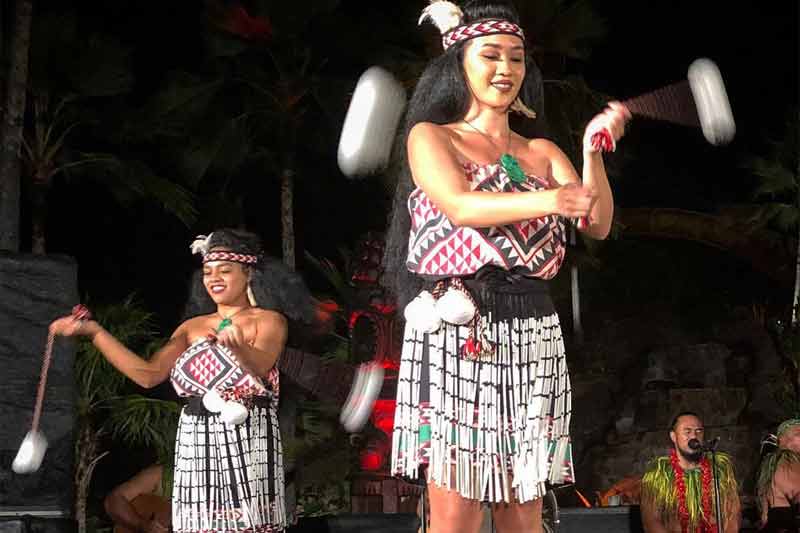 ---
Highlights
Learn How to Make Fire from SCRATCH!
Chief Sielu is Hawaii's Most Entertaining Luau Host
Hawaiian Feast and Extravegent Polynesian Show
Round-trip Transportation from Waikiki Available
---
Description
This is Oahu's most intimate and authentic luau experience! Chief Sielu's luau is the most highly rated luau on Oahu on Trip Advisor! Join Chief Sielu and his tribe for an unforgettable experience of Polynesian culture at Chief's Luau. Your luau experience here will be unlike anything else on the island of Oahu.
Chief Sielu is regarded as the premier Polynesian entertainer … he is known for humor and engaging the audience throughout the luau experience. Upon entry be greeted with a shell, kukui nut, or flower lei (depending on the package you select) and have your photo taken with the Chief. The evening begins with a variety of cultural experiences; learn how to weave head wear or dance the hula, throw spears at a target, even make fire without using matches or lighters!
Before dinner gather around the firepit to watch the evening's guest of honor welcomed … the juicy and succulent pig cooked over hot rocks and buried in banana leaves. Then enjoy a traditional local luau buffet: Island Greens with Mandarin Oranges, Radish Sprouts, Crisp Rice Noodles, & Asian Dressing, Seasonal Fruit Salad, Lomi Lomi Salmon, Taro Rolls, Poi, Crisp Vegetable Stir Fry, Sweet Potatoes, Steamed White Rice, Grilled Island Fish w/ Macadamia Nut Creme Sauce, Chicken Yakitori w/ Teriyaki Sauce, Kalua Pork, Pineapple Cake, Coffee, tea, and fruit punch are included, and a bar is available for beer, wine, and Mai Tais.
After dinner you'll be mesmerized by the dazzling show featuring dances from Hawaii, Tahiti, Tonga, Fiji, New Zealand, and Samoa. The culmination of your evening is World Champion Fire Knife Dancer Chief Sielu and his tribe filling the night sky with FIRE! Don't be surprised to see him toss a flaming sword directly over the crowd to be caught by another cast member standing on the other side of the tables.
Chief Sielu has appeared on Oprah Winfrey, David Letterman, The Travel Channel, the Discovery Channel, MTV, and recently was featured in an episode of CBS's The Amazing Race. He became internationally known as the "Coconut Man" during his 20 years at the Samoan Village at the Polynesian Cultural Center.
---
Packages
Paradise Package
Admission to luau grounds, a kukui nut lei greeting, pre-show cultural activities, Imu ceremony, two drink tickets per person, and the dinner and show.
Paradise Package - Chief's Luau Rate (CL2nt)
$170.00 per Adult, $150.00 per Youth (13-20), $120.00 per Child (5-12), Infants (under 5) FREE (Hawaii sales tax included)
---
Royal Package
This premium package includes a fresh flower lei greeting, welcome Mai Tai plus three drink tickets per person, a souvenir gift, and front and center seating closest to the stage for the dinner and show. Royal Package guests are first to go through the buffet line.
Royal Package - Chief's Luau Rate (CL3nt)
$215.00 per Adult, $180.00 per Youth (13-20), $170.00 per Child (5-12), Infants (under 5) FREE (Hawaii sales tax included)
---
Round trip transportation from Waikiki can be added to any package for $39 per person. Please note that transportation guests arrive about 30 minutes after the gates open, so they do not have quite as much time to enjoy cultural activities as those guests who drive themselves to the luau and arrive prior to opening.
---
---
Details
Schedule: Sunday, Monday, Wednesday, Thursday, and Friday evenings. Saturdays are often added during peak season.
Check In: 4:30pm at at Wet'n'Wild Waterpark.
What to Wear: Casual resort attire ... at least one step up from what you would wear to the beach.
Transportation: Round trip transportation from Waikiki is available for an extra $39 per person for all of these packages. Toddlers (4 and under) are free for any luau package as well as transportation.
Special Menu: Vegetarian, dairy free, gluten free, and peanut free menus available upon request.
Note: Children under 4 attend for free and get their own seat and plate of food.
Reservations: Advanced reservations required and we recommend booking this a month or more before your arrival. This event is "RESERVE NOW PAY LATER"; we need a credit card on file to finalize your reservation but we do not charge you for your luau seats until a few days before the beginning of your vacation!
Minimum Notice for Cancellations / Changes: At least 48 hours before the start of the event.
---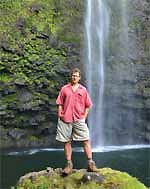 Kevin's Activity Tips:
Our staff attended this luau shortly after it first opened and we are now pleased to offer this event to our guests with our highest recommendation. Without question this is a completely different luau experience than any other on Oahu. Forget about luau shows where you are herded around with 1500 other paying guests!
Then there is the cast … they are more interactive and involved with the guests throughout the entire evening than any other luau we've experienced. Don't be surprised when the same tattooed guy who is giving you instructions on how to weave a headband out of palm fronds is on the stage an hour later performing the Samoan slap dance. This luau feels more authentic because Chief Sielu and his tribe ARE authentic … it really seems like these guys would be sitting around doing this anyway, whether you or anybody else was there to watch or not! And it is clear that they are not in a hurry to go home. This luau is not scripted like the others … Chief Sielu narrates the event and he sets the pace and tone of the evening.
We also appreciate the lighting at this luau. The stage lighting is modest … thankfully there are no colored gels at this show! There is just enough lighting to highlight the dancers, and the white light greatly improves any photos or video you take of the performances.
We've seen a lot of Samoan fire knife dances in our day, but this is the first time we've seen one where the flame that lights the first torch is started on stage by the Chief rubbing sticks together until a coconut husk begins to smolder and then is fanned into a ball of flames! It's certainly more authentic than lighting them with a Bic!
Food at this luau was very good, especially the pulled pork. The buffet doesn't have as many items as some others, especially for those who are vegetarians. But that's really the strength of this luau … its focus is on quality rather than quantity. There aren't as many drink choices, there aren't as many different items on the menu, there is only one kind of dessert … but everything they serve is quality and you are here for Oahu's most authentic and intimate luau, not the one with the longest buffet table. That definitely wouldn't be authentic.
A word about the drink tickets that are included with each package. The bar here doesn't have a wide selection of drinks … but the Mai Tais they mix are the best we've had at a luau. The drink tickets that are included with your package are good for one Mai Tai each (or beer or wine or soda) … additional drinks may be purchased. The Mai Tai that comes with a drink ticket is about half the size of a Mai Tai that is purchased with cash. You're there for quite a while … remember we said that nobody's in a hurry to go home. Well, over the course of four hours two half size Mai Tais might not cut it for you, so do anticipate buying one or two drinks while you are there.