Oahu Horseback Riding
---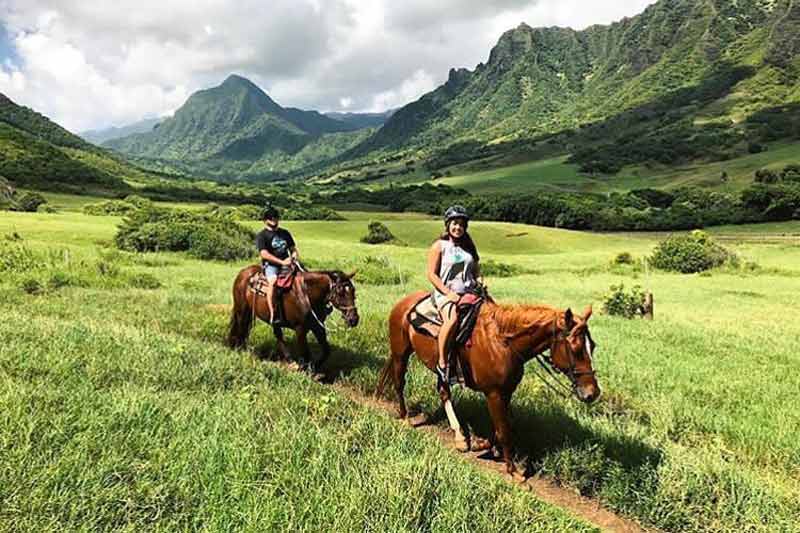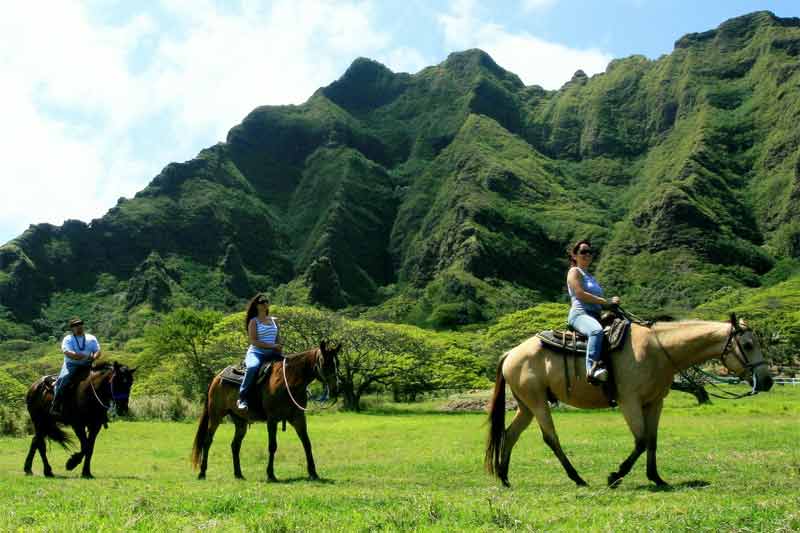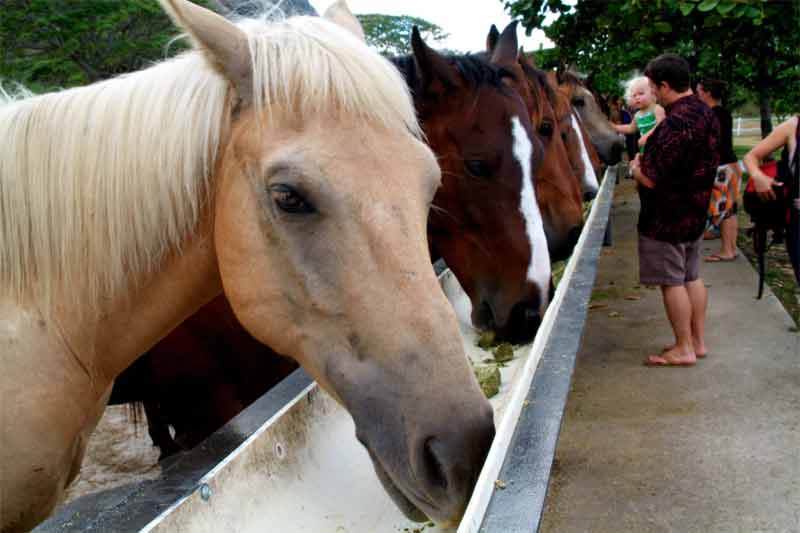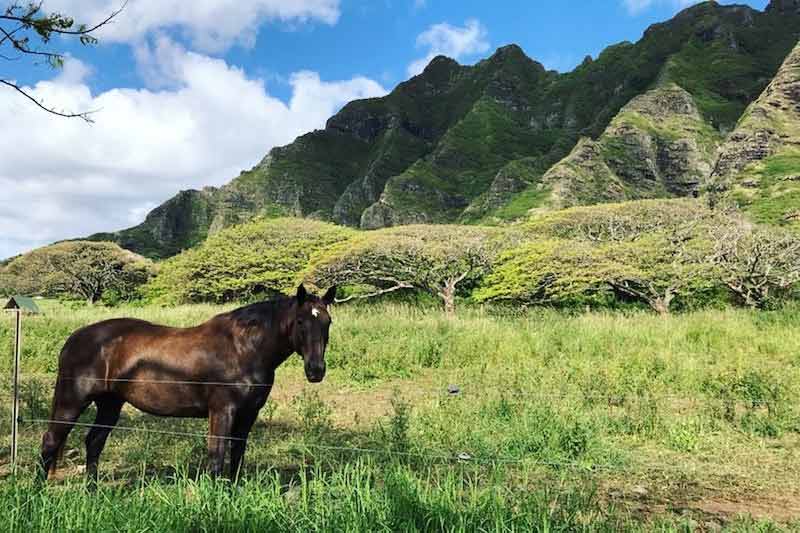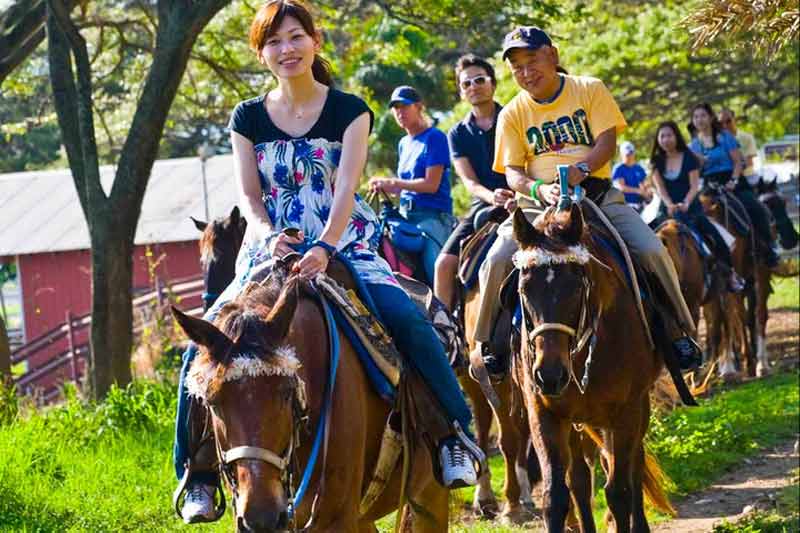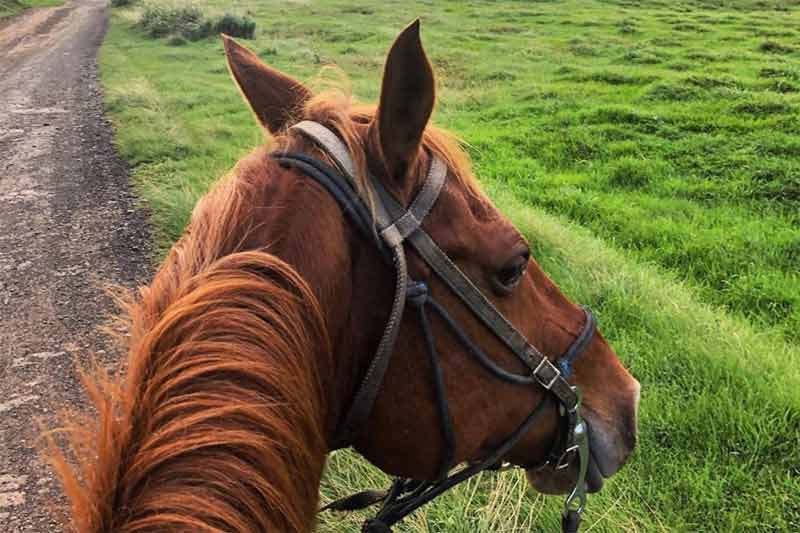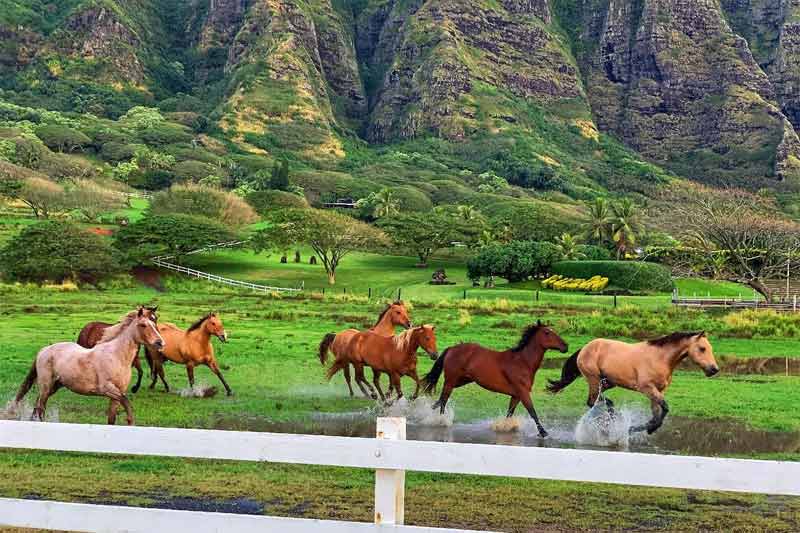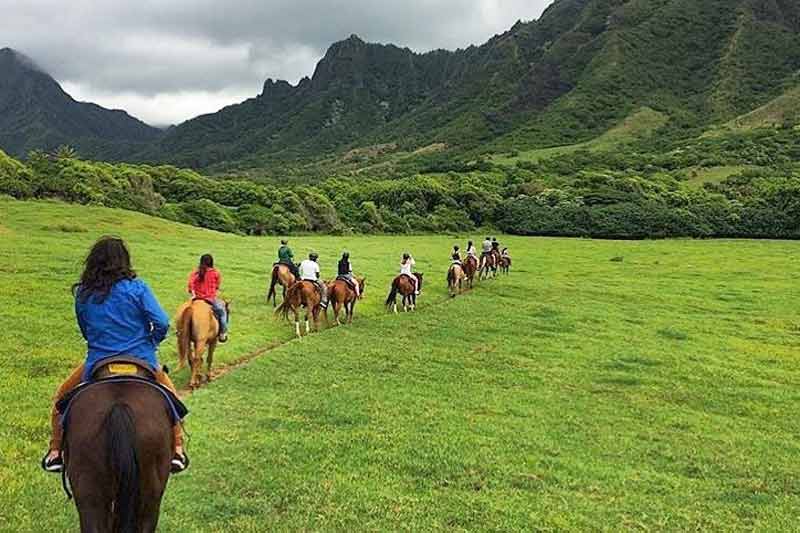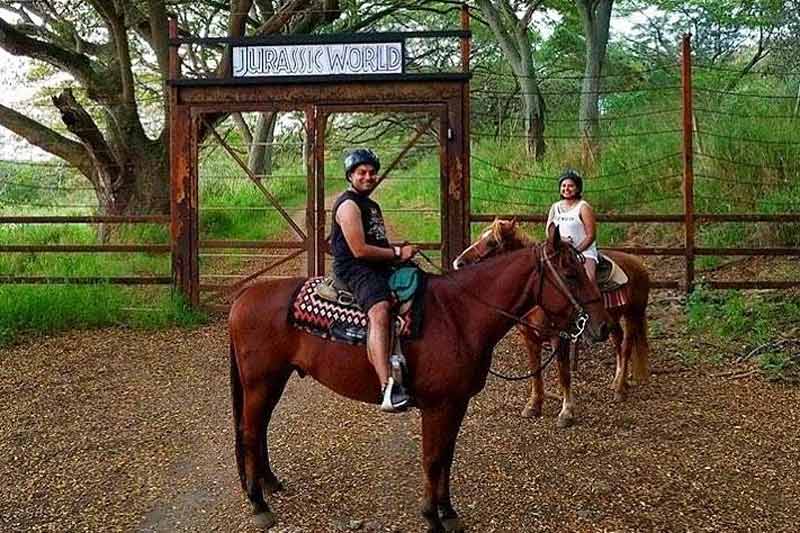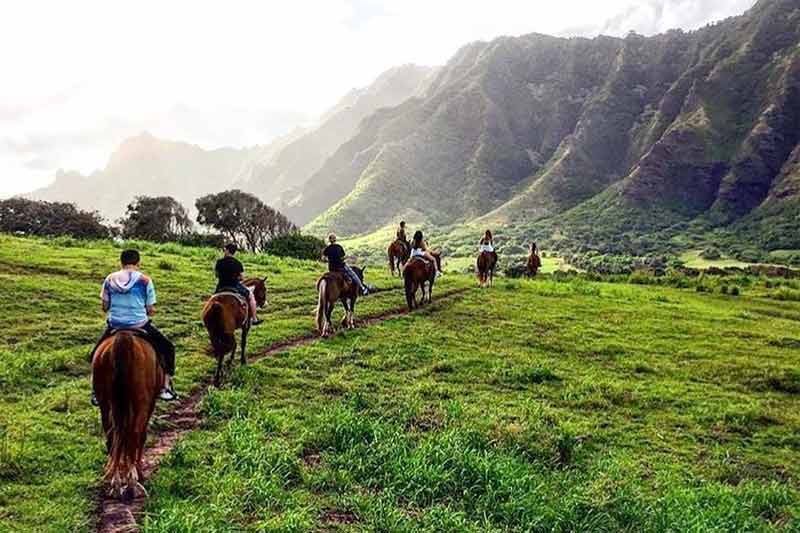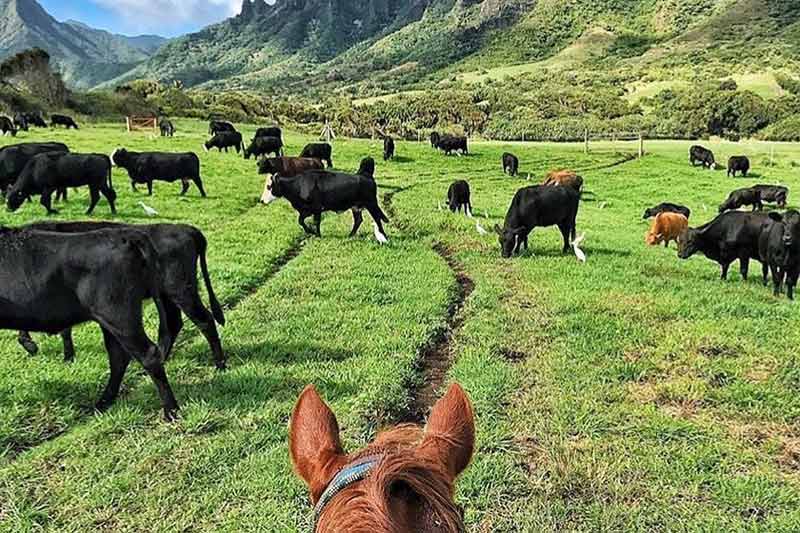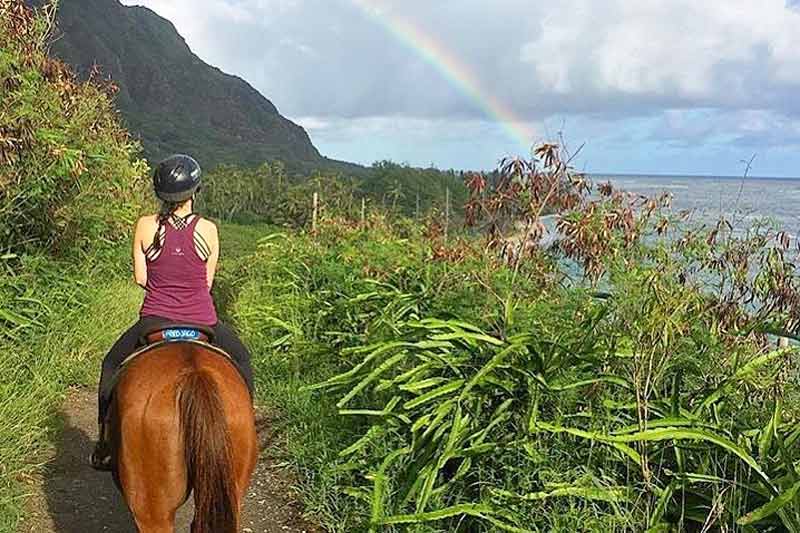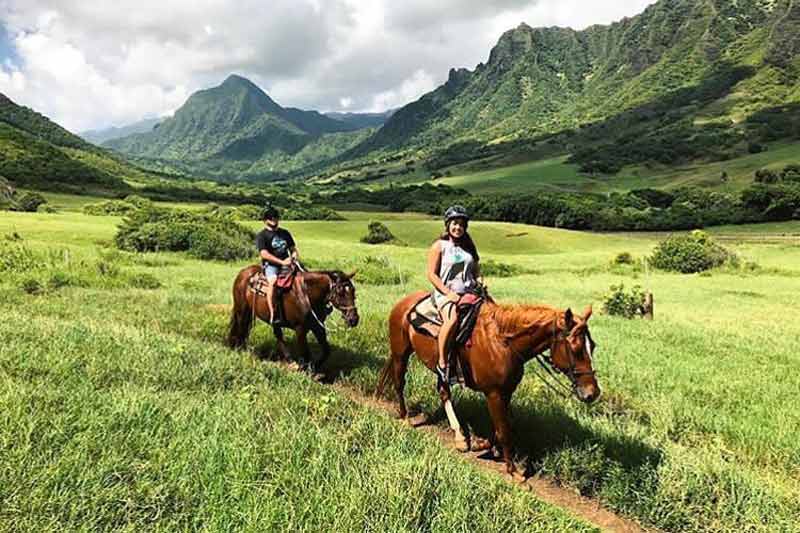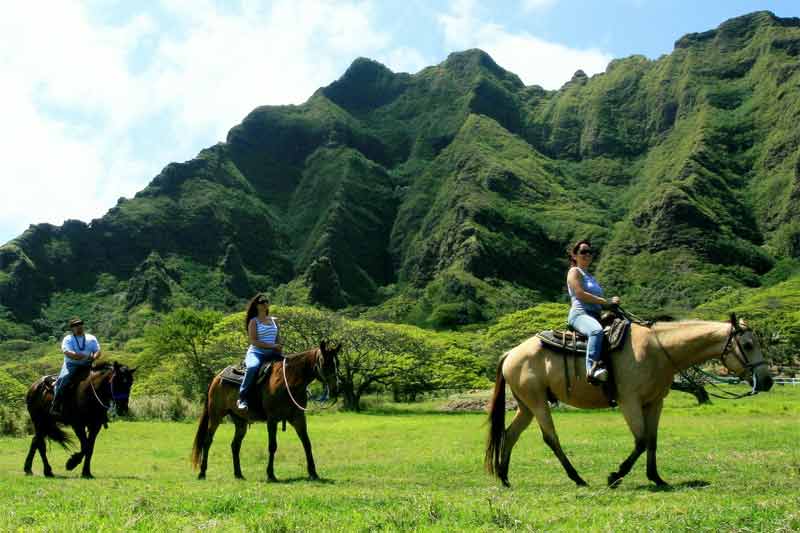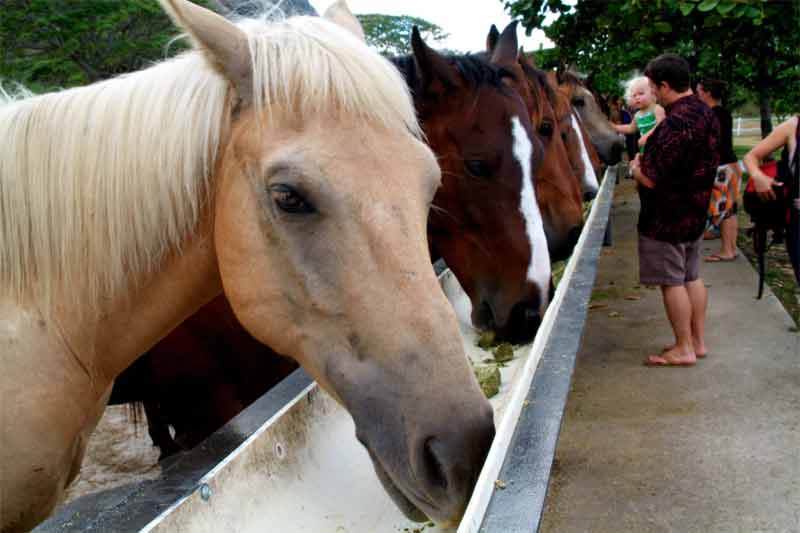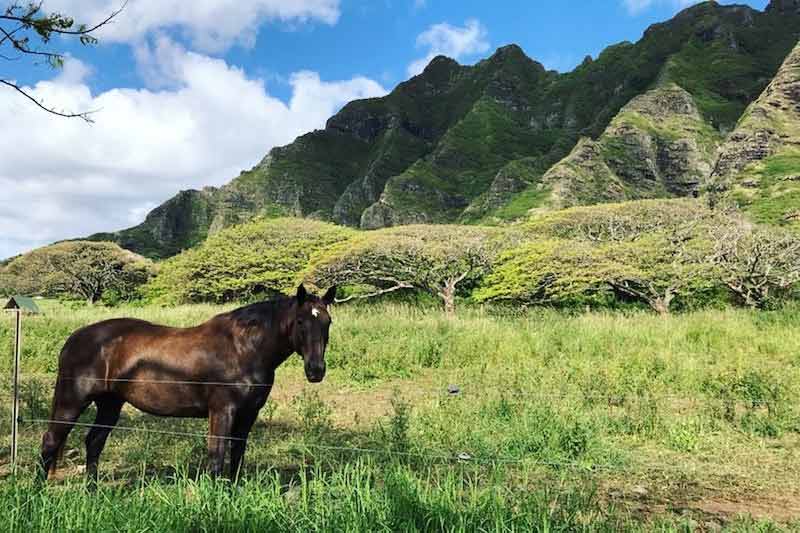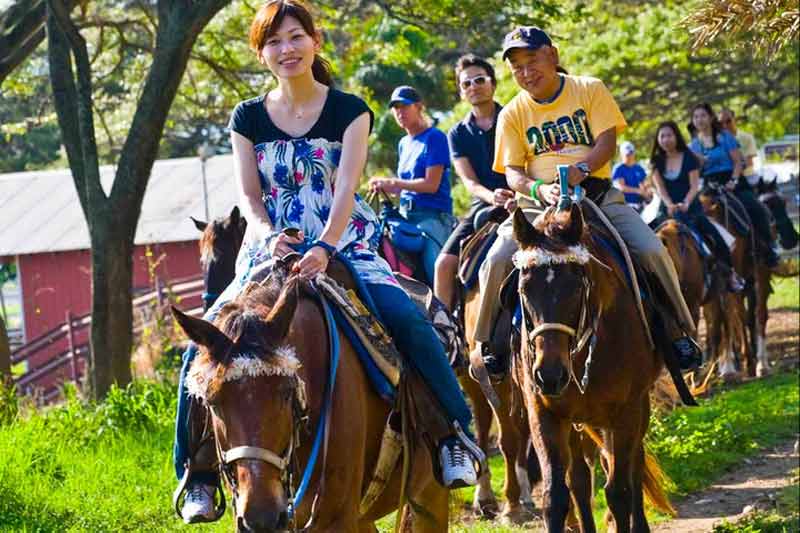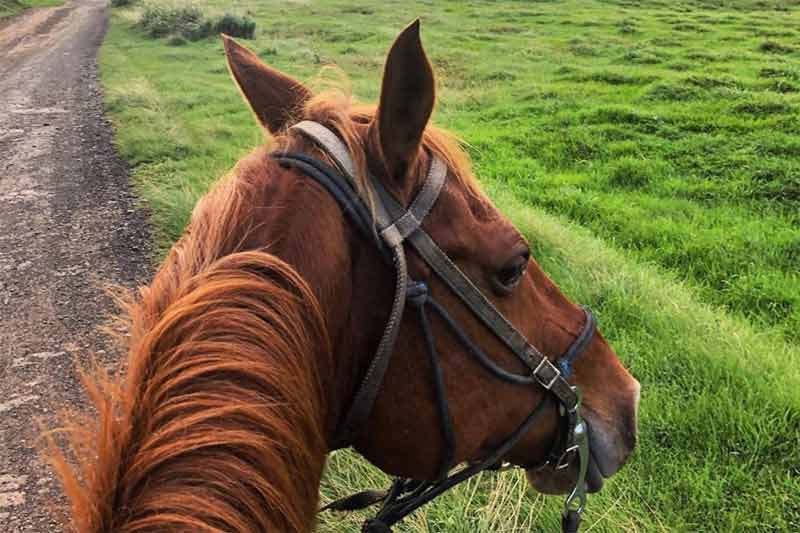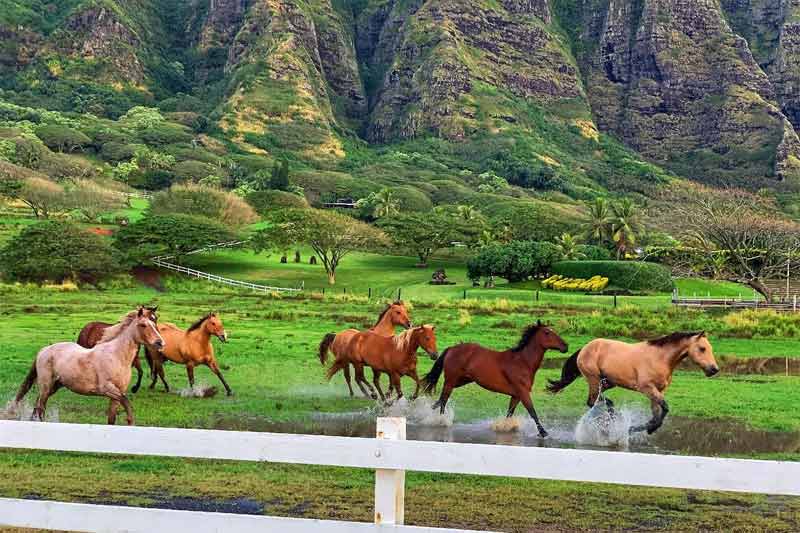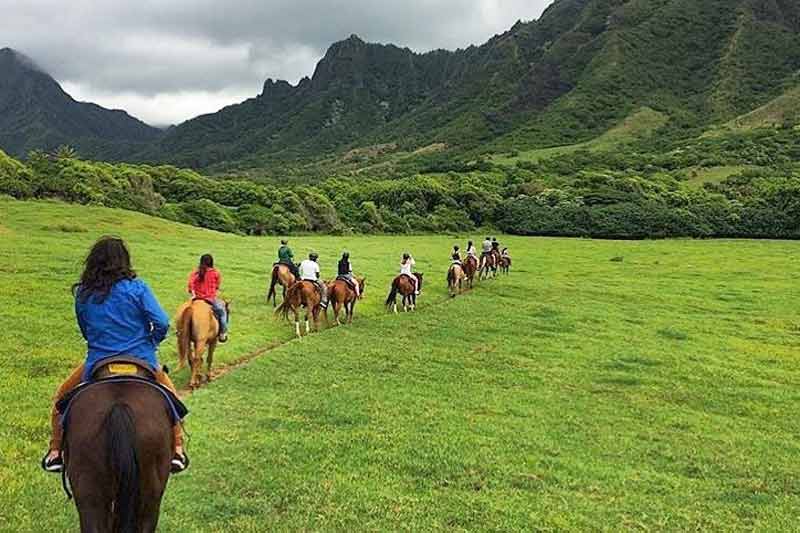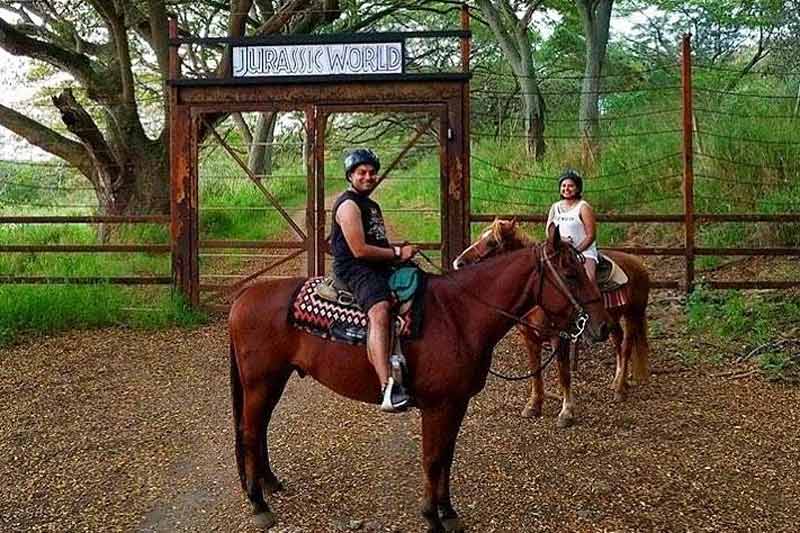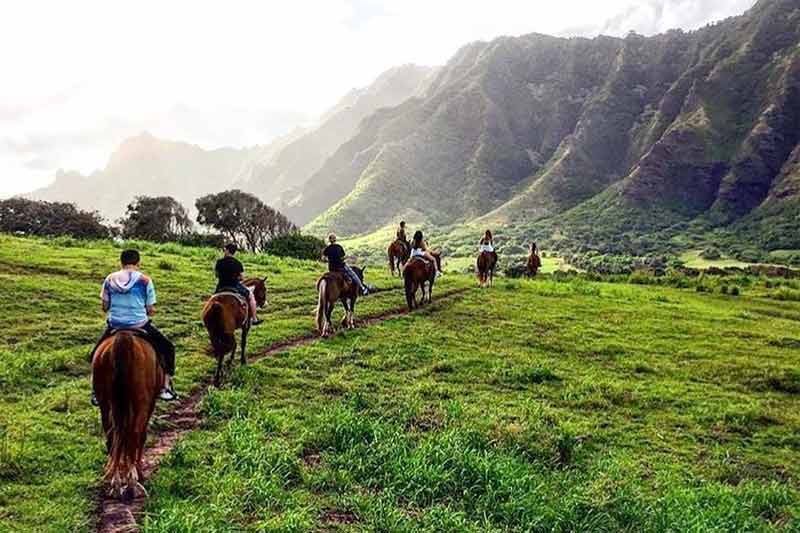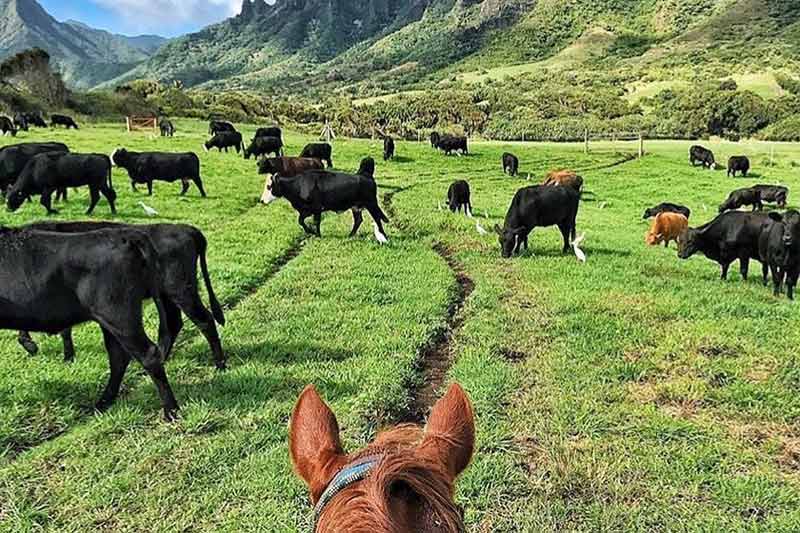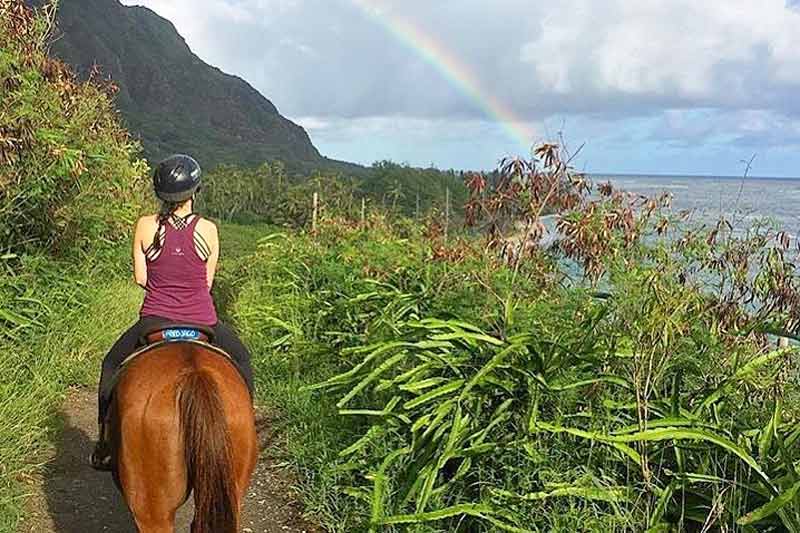 ---
Highlights
2 Hour Trail Ride Suitable for Beginners
Beautiful Kualoa Ranch Scenery
Jurassic Park, Godzilla, King Kong movie sites and more!
Minimum age is 10 and maximum weight is 230 pounds
---
Description
From ancient times, the lands of Kualoa Ranch have been considered one of the most sacred places on Oahu. Learn about the rich history of the island and experience the natural beauty of this area as you saddle up and enjoy this horseback riding in paradise. Ride beneath spectacular cliffs and across verdant valleys with ocean vistas. Rides of one hour and two hours are available as stand-alone single events, or you can combine your horseback riding with the Raptor ATV adventure, Movie Site tour, and a variety of other experiences at Kualoa Ranch.
This tour ventures to the northern part of the ranch deep into Ka'a'awa Valley which is a site where Jurassic Park, Godzilla, 50 First Dates, and Lost were filmed. The tour passes through forested areas, past WWII bunkers, and offers fantastic views of the Kualoa Mountains and the Pacific Ocean.
---
Cost
Two Hour Horseback Tour - Kualoa Ranch Rate (KUA2h_nt)
$144.95 per Adult, $89.95 per Child (age 10-12) (plus 4.7% Hawaii sales tax)
---
---
Details
Schedule: Wednesday to Sunday at 8:00am, 9:30am, 11:15am, and 1:30pm
Length: 2 hours
Transportation: Currently not offered at this time
Restrictions: Minimum age for horseback riders is 10 and minimum height is 4'6". Maximum weight for riders is 230 pounds. No one pregnant permitted on tour. A signed waiver of liability is required for all participants.
What to Bring and Wear: Closed Toe Shoes required. Long pants are recommended
Reservations: Advanced reservations required ... A credit card is required to secure your space but for those who are planning ahead our office does not charge your card until a few days before your vacation. This event is "Reserve Now Pay Later."
Minimum Notice for Cancellations / Changes: At least 48 hours before the start of the event.
---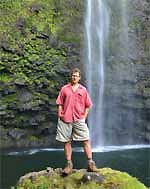 Kevin's Activity Tips:
Kualoa Ranch has some of the most spectacular landscapes in Hawaii ... that's the reason so many Hollywood films and TV shows have shot scenes here. It's a great place to go horseback riding. The horses are well cared for, and the rides are really scenic here!
One thing to keep in mind before booking this tour ... they are serious when they say they have a weight limit of 230 pounds. If you know you weigh more than that, please don't say you are under 230 and book this tour anyway. They DO weigh all riders on a blind scale at checkin, and if you weigh in over 230 you won't be permitted to ride and you won't receive a refund. This policy is for the protection of the health and well-being of their horses. If you are CLOSE to 230 this is a great chance for you to get motivated and lose a few pounds. ;-)