OAHU SNORKELING TOURS
Just below the surface lies a whole new world for you to discover ... do yourself a favor and go out on a snorkel tour to see the colorful vibrant reefs teaming with tropical fish. It is REALLY common to snorkel with Hawaiian green sea turtles. And many tours have a good chance of seeing dolphins in the wild!
---
---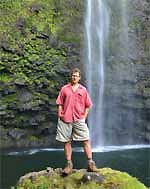 Kevin's Activity Tips:
All of these vessels offer excellent snorkeling with fish and green sea turtles ... and the tours that go out of the west side are especially good for dolphin watching from the boat. For those looking for "swim with wild dolphins programs" that is no longer permitted due to Federal Regulations that take effect on 10/28/2021. Don't let that discourage you though ... these are excellent tours and we highly recommend getting out of the Waikiki / Honolulu side of the island to typically calm waters of the beautiful leeward coast of West Oahu.