OAHU LUAUS AND SHOWS
No vacation in Hawaii would be complete without attending a Hawaiian Luau ... we recommend reserving a date early in your vacation to help get you in the Hawaiian mood, and make reservations WELL IN ADVANCE of your arrival. In summer of 2021 ALL LUAUS were selling out 6 weeks in advance!
---
---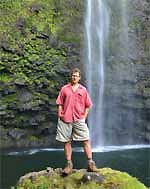 Kevin's Activity Tips:
The decision on which luau to attend for a first-time Oahu visitor? Well, our first piece of advice is to get out of Waikiki for a real luau experience. Waikiki offers a few luau shows, but there is something about being surrounded by giant high-rise hotels that fails to "transport" you back to the Hawaii of yesterday … and that is the whole point of a luau. Two of the luaus we offer are found on the island's West side, which has a drier climate and allows these outdoor events to operate on nights when it might be raining on the windward side of the island. Each of these luaus has its own strengths. For Paradise Cove, the very best feature of this luau is their amazing oceanfront setting which is incorporated into the experience before dinner with canoe paddling and pulling a fishing net from the ocean. It's a truly lovely setting. The Chiefs Luau features a show that is headlined by Chief Sielu, unquestionably the most entertaining, educating, and FUN luau host the world has ever known.
Ka Moana Luau is located on the Windward side of the island at Sea Life Park. They have a fantastic ocean view, with the Makapu'u Lighthouse standing as a sentinel in the distance. This side of the island is not AS dry as the west side, but this location is on the drier area of the wetter side of the island (if that makes sense). It is windier here, and if you attend Ka Moana Luau we do certainly suggest that you bring a jacket. It is a nice touch to include admission to Sea Life Park with the luau ticket.