Coral Crater Adventure Park Zipline
---
Coral Crater Adventure Park Zipline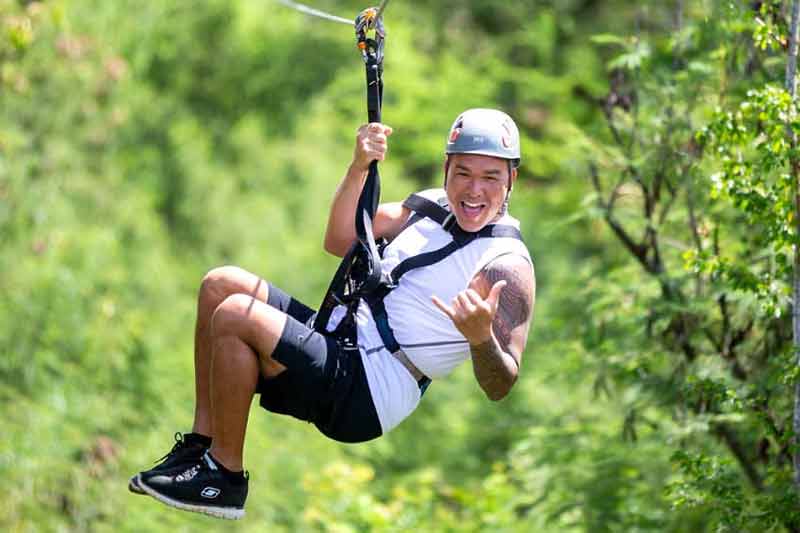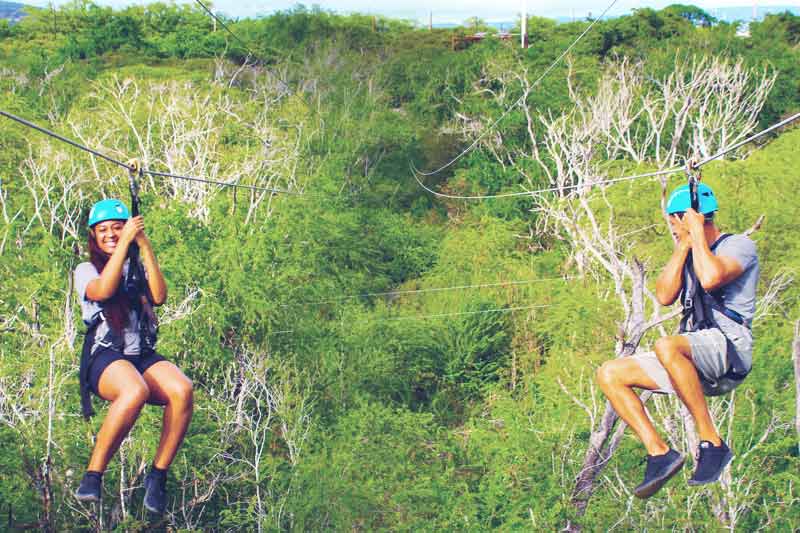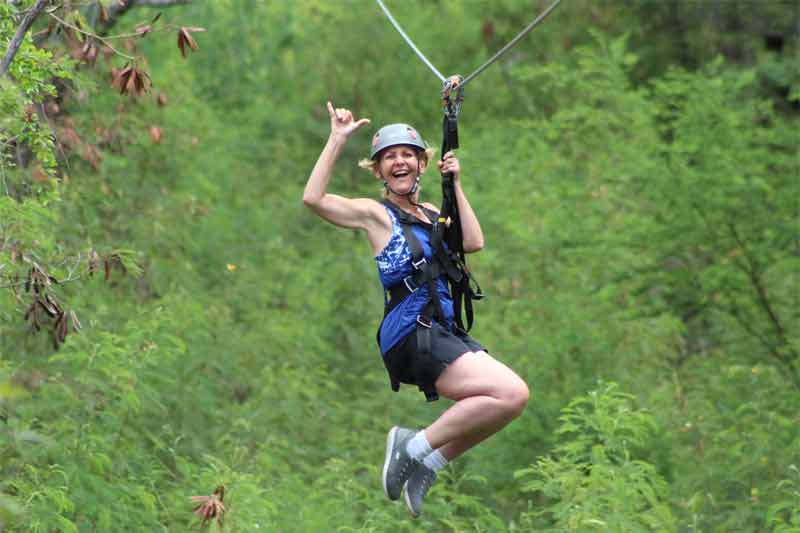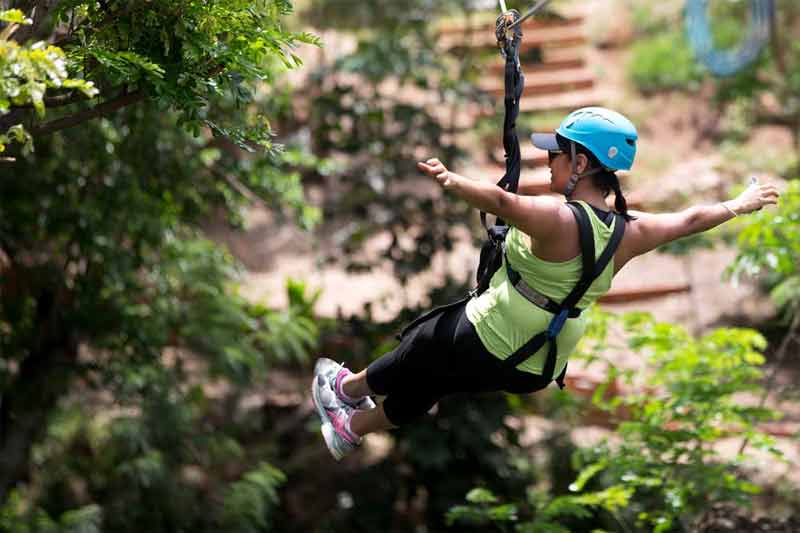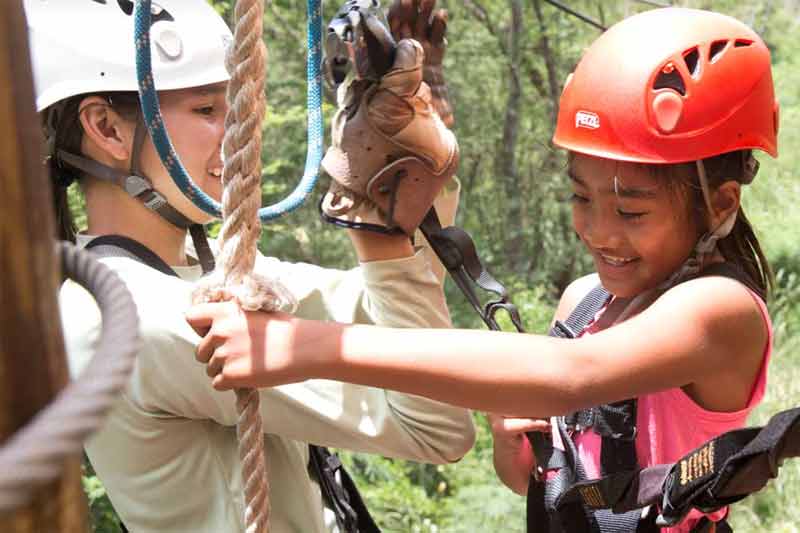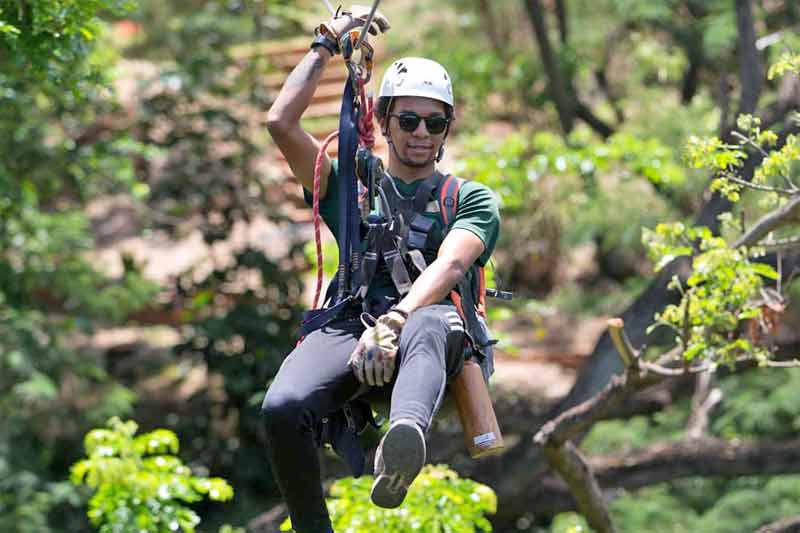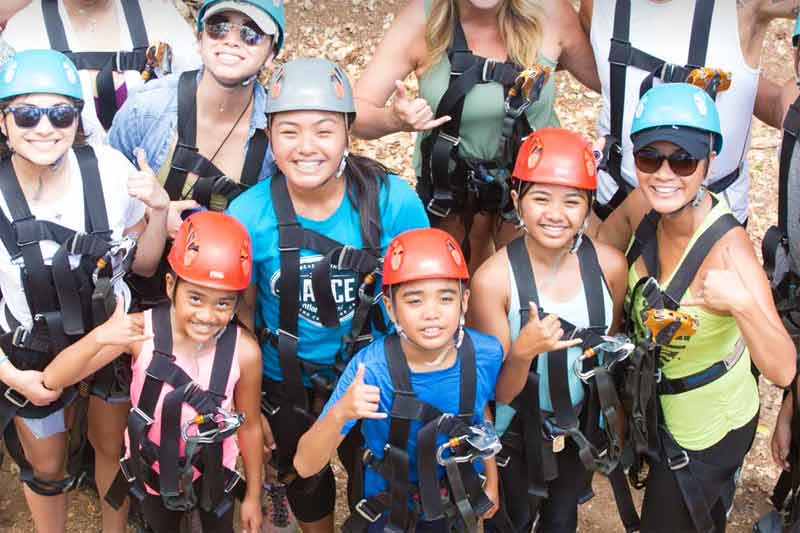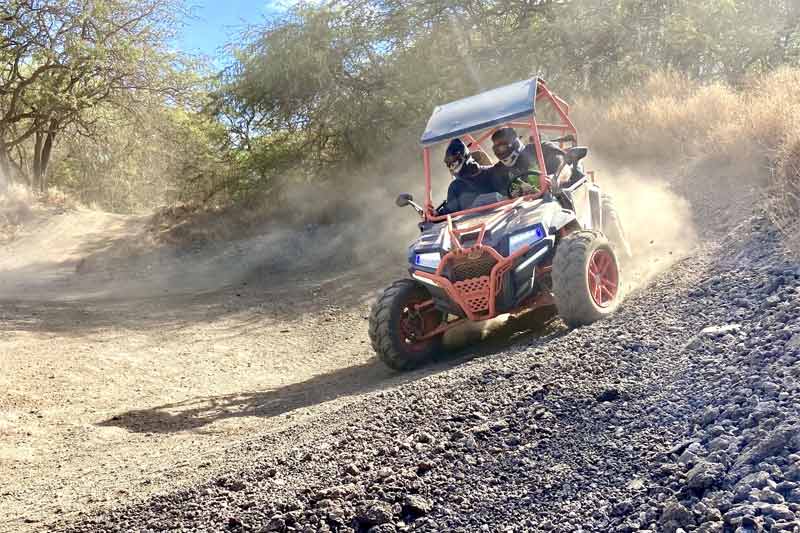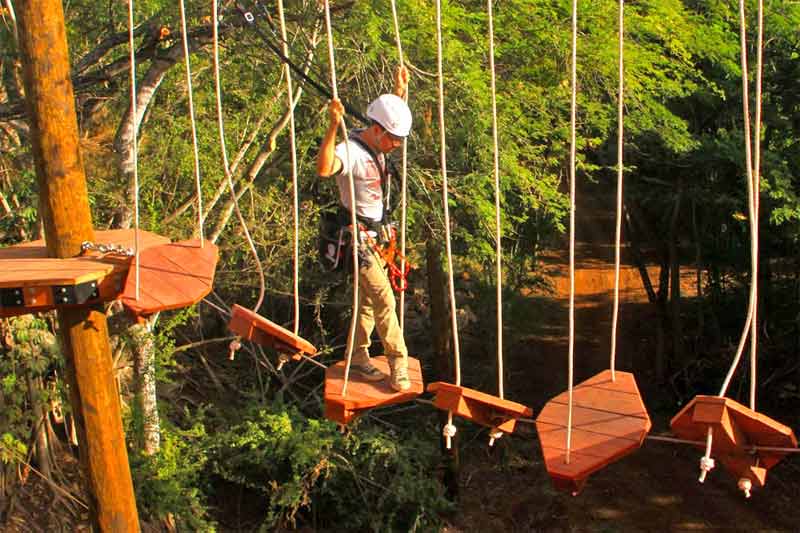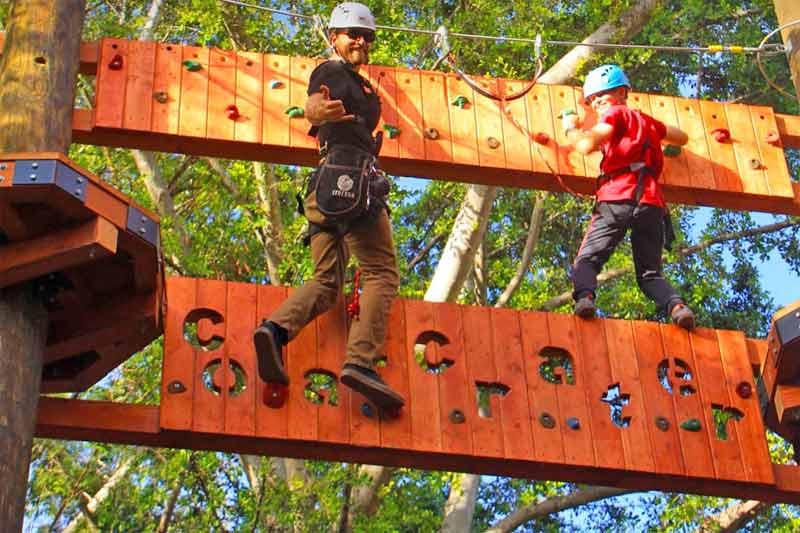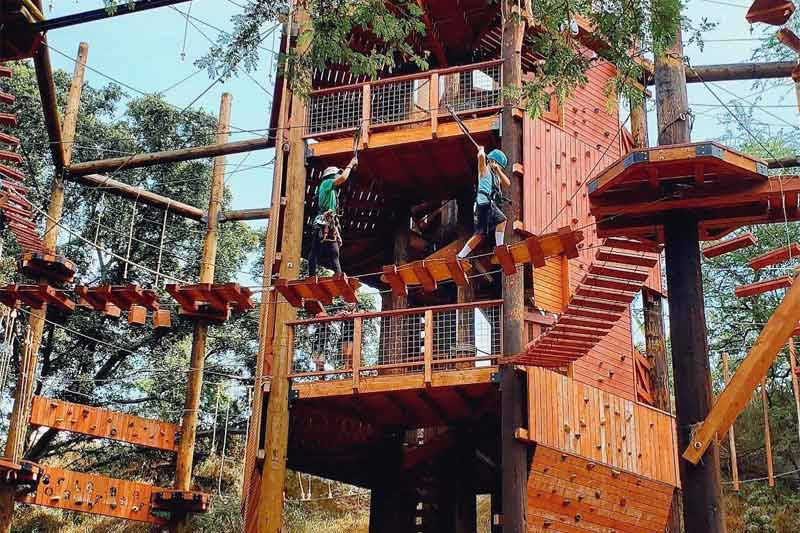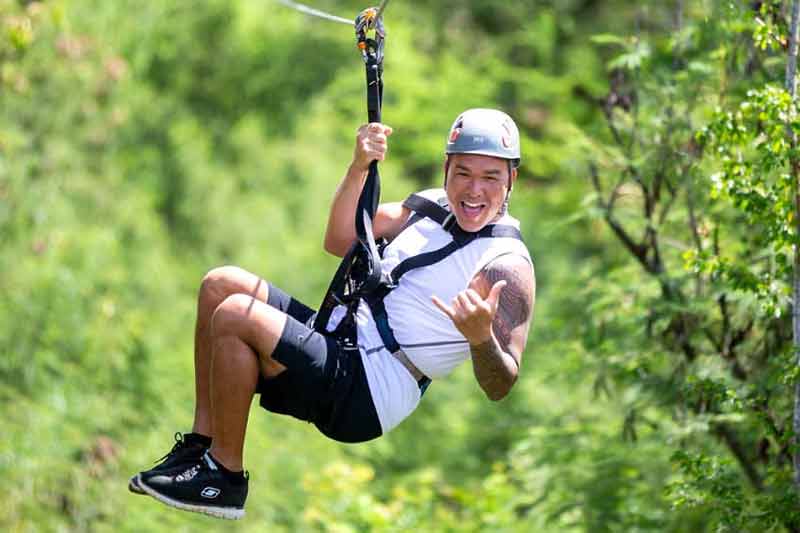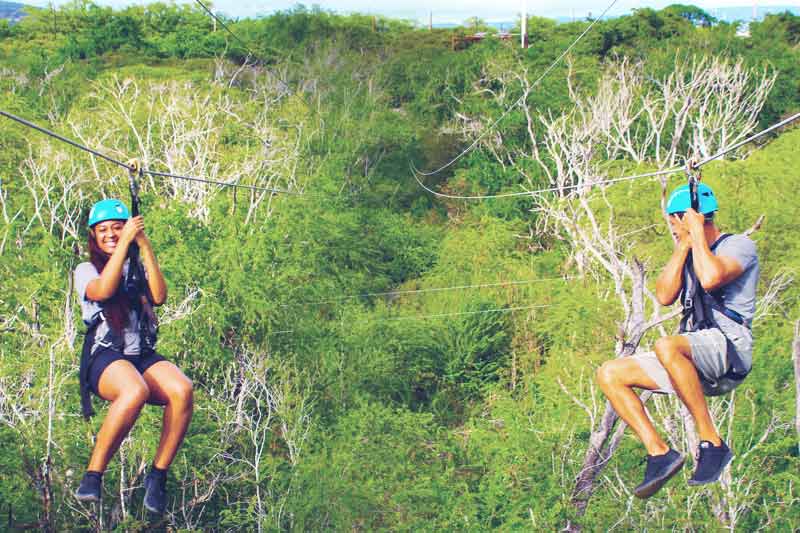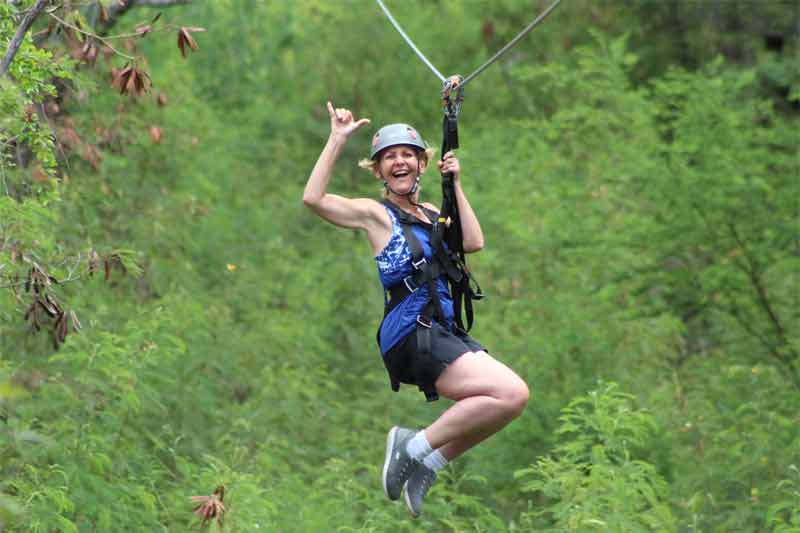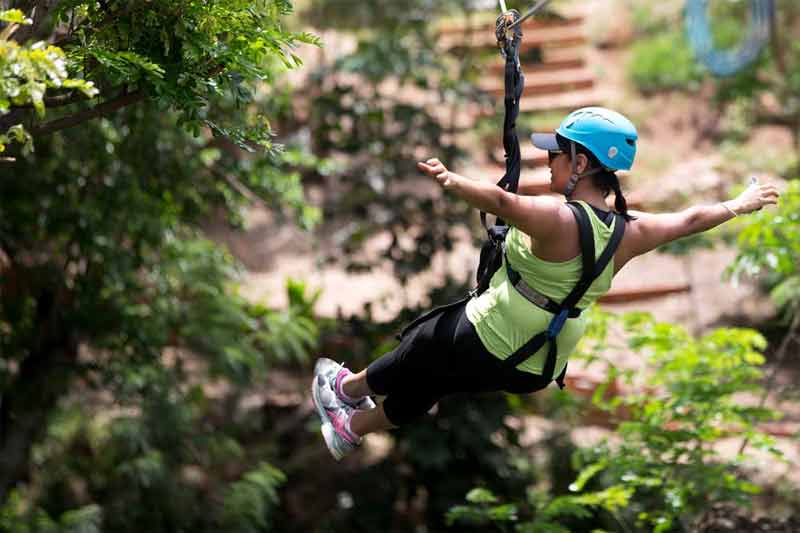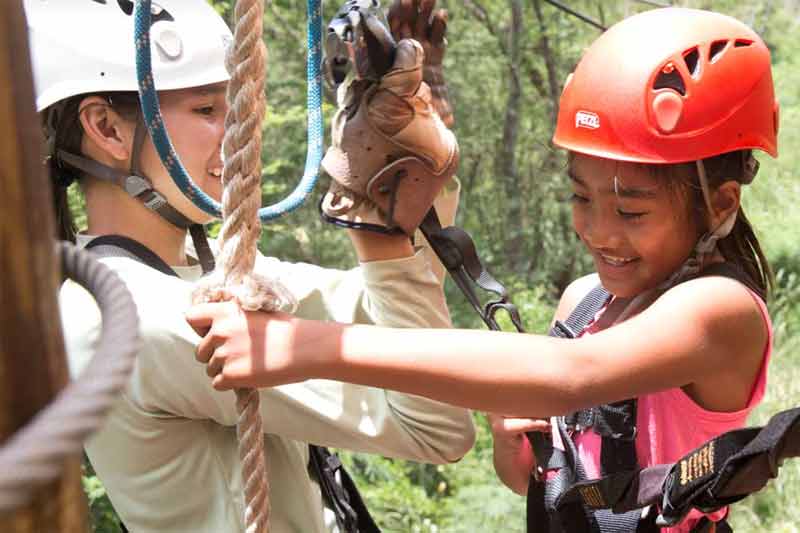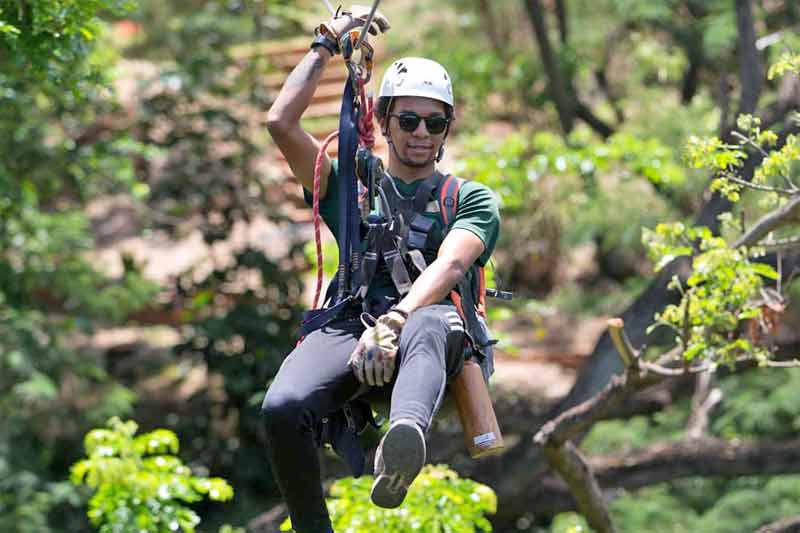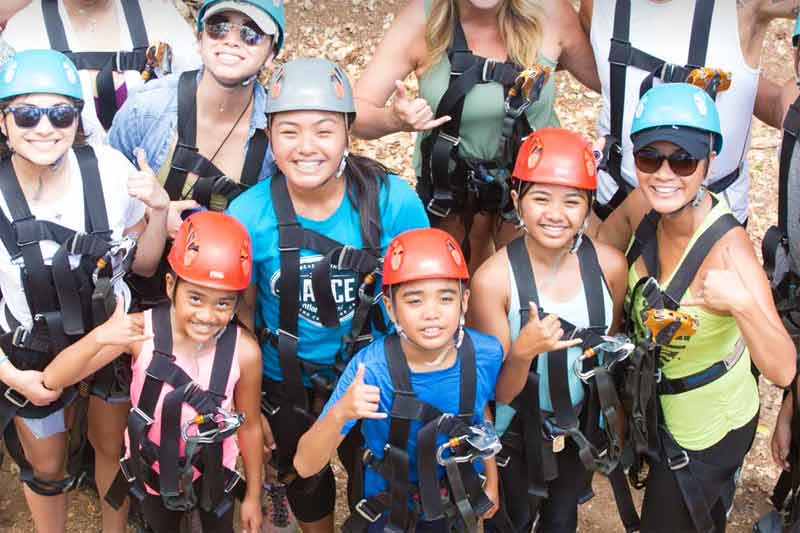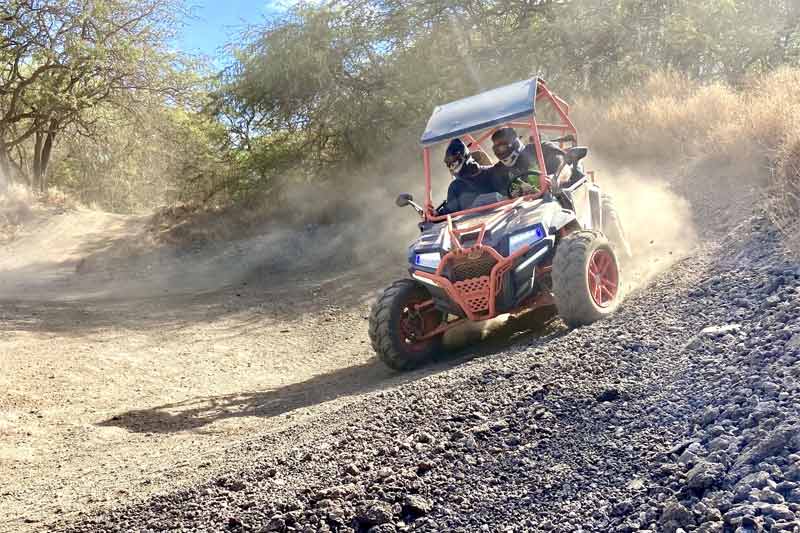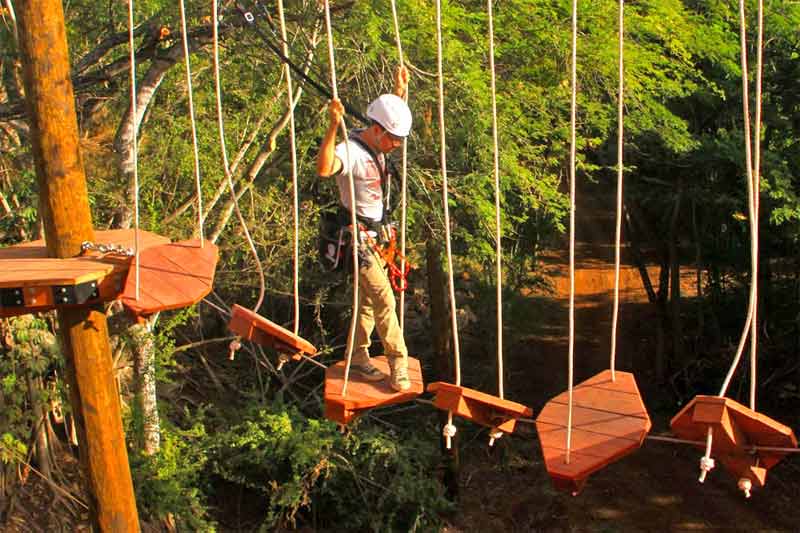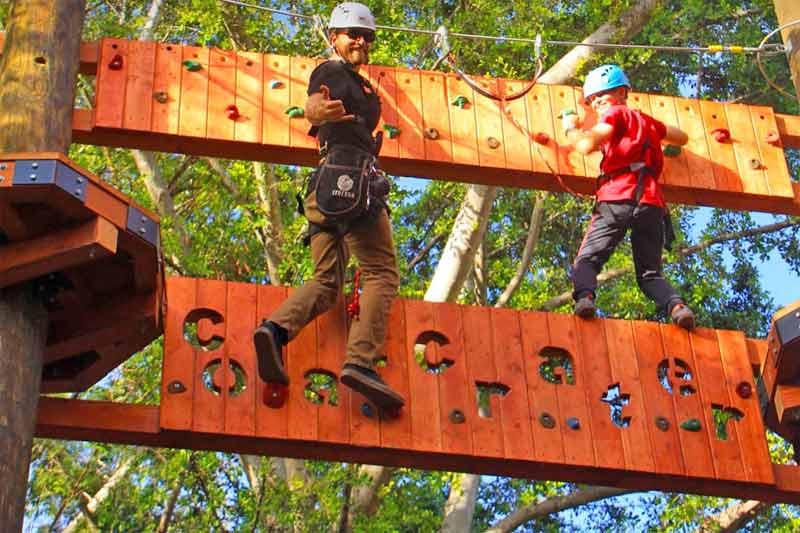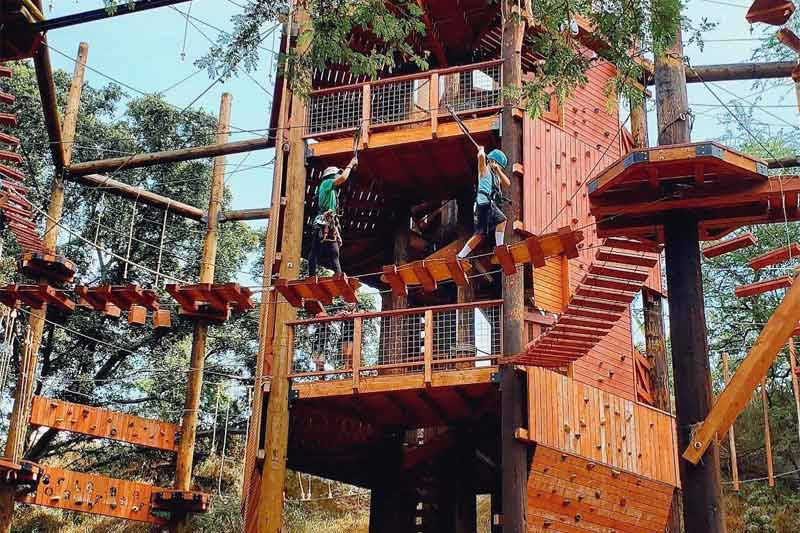 ---
Highlights
6 Ziplines ranging from 300' to 900' in length
Minimum age is 6 and maximum weight is 275 pounds
Hiking through the jungle
Combinations available with ATV and their Adventure Tower
---
Description
Experience adventures for the whole family at Coral Crater Adventure Park zipline! These thrilling activities includes a 25 mile per hour zipline, off-road side-by-side ATV, and a king swing. Connect with family and friends as you laugh and play together. At Coral Crater Adventure park their tours are designed for fun and exciting challenges to bring you outdoors and get your blood pumping!
The signature zipline course features six lines ranging from 300 to 900 feet. It is also equipped with the most modern braking system, which means you do not need to control their speed or stop yourself. This allows for all ages (within weight restrictions) and abilities to participate. There's a variety of tours to choose from, and they do not require any previous experience of skills. Their professional and friendly guides will help you every step of the way, from providing safety equipment and leading you through courses.
The 60 foot Adventure Tower is a Challenge Course on two levels, 20-40 feet up in the air, and it is the only on of its kind in Hawaii. You will be outfitted with a full body harness and state of the art Clic-it system. This synchronizes the open/locked positions of the two carabiners that require to always be connected to the line. The tower has 18 challenge elements, and you'll navigate through the ropes, walk across wobbly bridges and surf on a rail. The King Swing is a massive pendulum swing that will get your heart racing, and their guides slowly lower you to the ground after. Experience the sensation of a freefall as you step off the top of the Adventure tower! The magnetic braking technology slowly lowers you the rest of the way to the ground. Don't forget to give their Climbing Wall a try with their 4 unique routes!
On the ATV tours, there is a technical course as well as smoother runs to be enjoyed. Their skilled guides will teach you basic off-road techniques and you'll have a blast navigating the technical course.
---
Packages
Full 6-Line Zipline Tour Rate (CCAP4)
$179.99 per Participant (plus 4.7% Hawaii sales tax)
Offered at 11:00am, 3:00pm, and 4:00pm, the 6-line zipline course is 2 hours in length.
---
Zipline and Adventure Tower Rate (CCAP2)
$269.99 per Participant (plus 4.7% Hawaii sales tax)
Offered at 9:00am and 2:00pm, the 6-line zipline course is combined with the Adventure Tower and is 4 hours in length.
---
Ultimate Adventure Rate (CCAP1)
$399.99 per Participant (plus 4.7% Hawaii sales tax)
Offered at 8:00am and 1:00pm, the 6-line zipline course is combined with both the Adventure Tower and the ATV Offroad (2 people per vehicle) and is 6 hours in length.
---
---
Details
Restrictions: Minimum age is 6 years old. Minimum weight to zipline solo is 60 lbs (children 40-60 lbs. can zip tandem with guide) and maximum weight is 275 pounds. Minimum height is 4 foot 6 inches, and shorter participants require adult assistance. Adult participants can assist a maximum of two guests under 4 foot 6 inches. You must be 18 or older to drive the ATV. Participants under 18 can be a passenger on an ATV. Pregnant women are not allowed to participate in any of the tours, and the tours are not recommended for people with back or neck injuries or for those with difficulty walking. You must be reasonably fit to enjoy our tours, because there is some walking involved between some of the zip lines as well as a stretch which includes a short incline. Some of the walking paths may have loose footing and roots/rocks.You will need to be capable of carrying 15 pounds for the duration of your tour. Coral Crater reserves the right to cancel your tour if they are concerned about your physical well being.
What to Bring and Wear: Dress comfortably and closed-toe shoes are required. It is an outdoor facility so dress for the weather, and they operate rain or shine. You will most likely get dirty on an ATV tour, so bring a change of clothes. They have vendors that sell food and beverages that you can enjoy at a picnic area. No outside food and beverages are allowed. BBQ rental is also available for a small fee, and grillable food is available for purchase. They supply the BBQ, propane, tongs and spatulas.
Reservations: Advanced reservations required ... for those who are planning ahead this event is "RESERVE NOW PAY LATER"; we need a credit card on file to finalize your reservation but we do not charge you for this event until a few days before the beginning of your vacation!
Minimum Notice for Cancellations / Changes: At least 48 hours before the start of the event.
---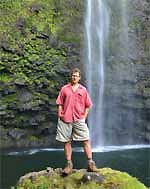 Kevin's Activity Tips:
Coral Crater is a unique location for a zipline tour. The location is the site of an old rock quarry and was converted to an outdoor adventure park just a few years ago. The location in Kapolei is on the dry, leeward side of the island so they are seldom affected by bad weather. Light showers do happen from time to time, but all events are held rain or shine. It would take a serious storm event for the tour operator to decide to cancel operations for the day, which happens rarely but if it does, you'll get a complete refund.
The zipline course here is what I would call "family friendly." Minimum age is 6 and minimum weight to zipline ALONE is 60 pounds, but kids who meet the minimum age but not the minimum weight can go TANDEM with someone else in your party!