Atlantis Submarines Waikiki
---
Atlantis Submarines Waikiki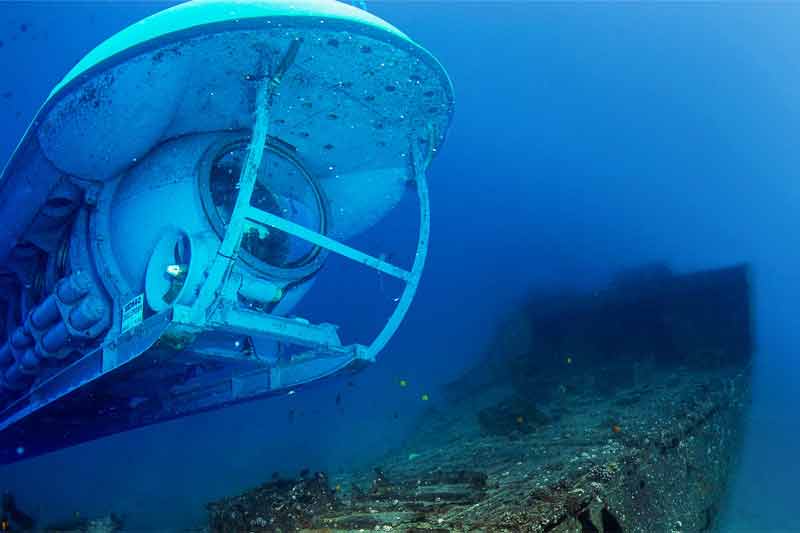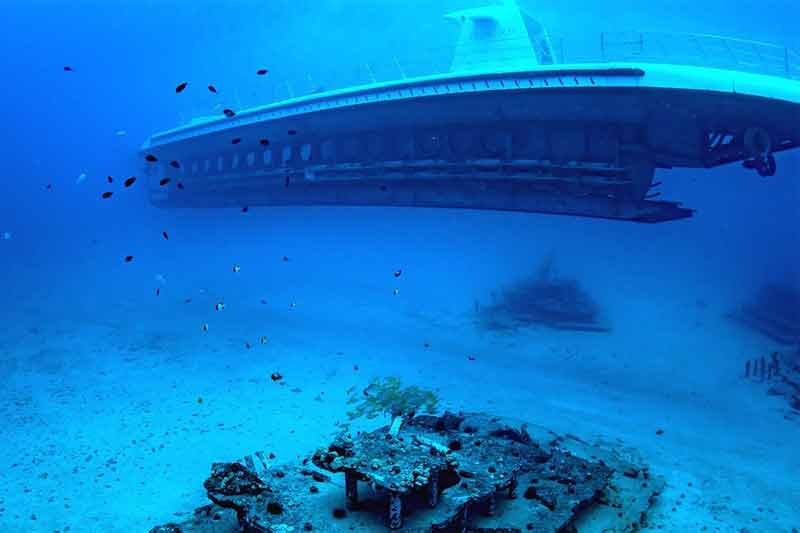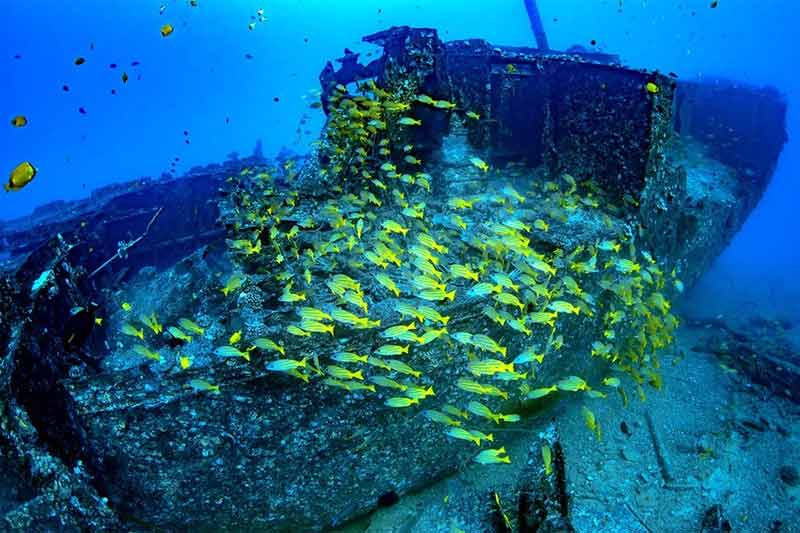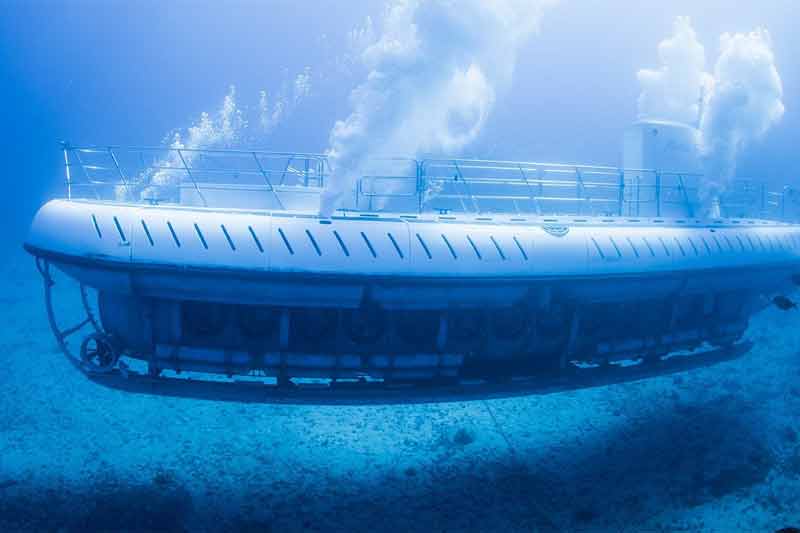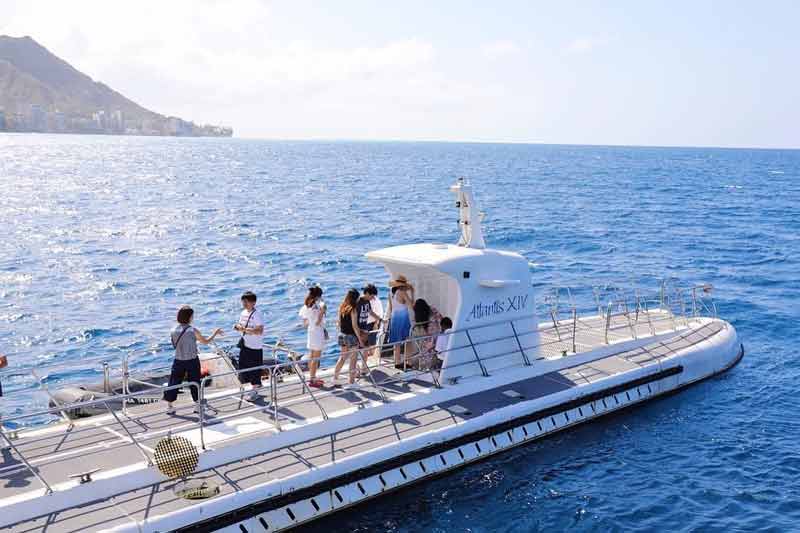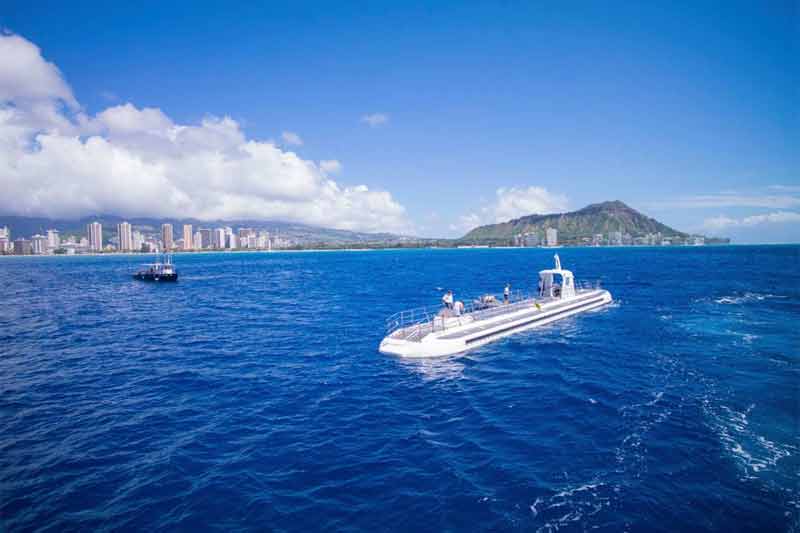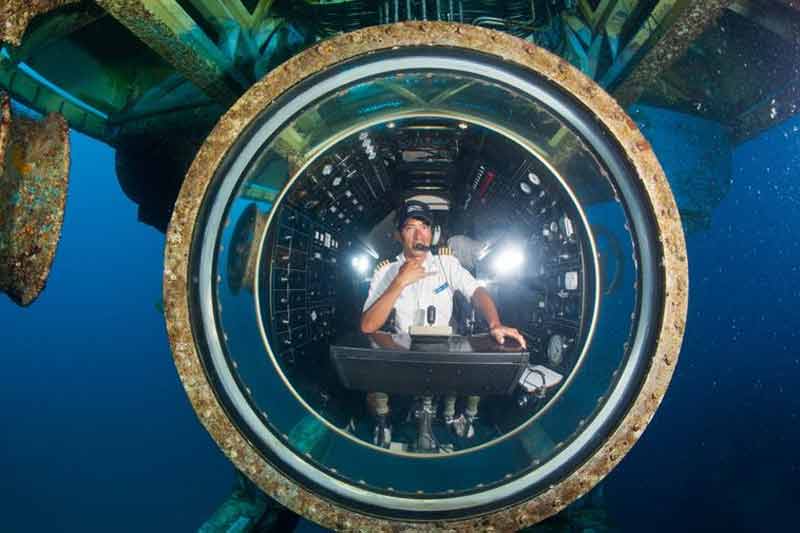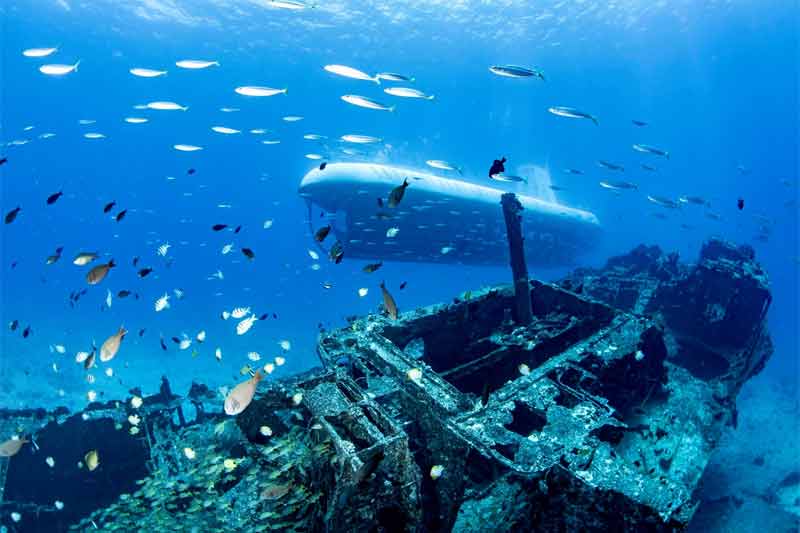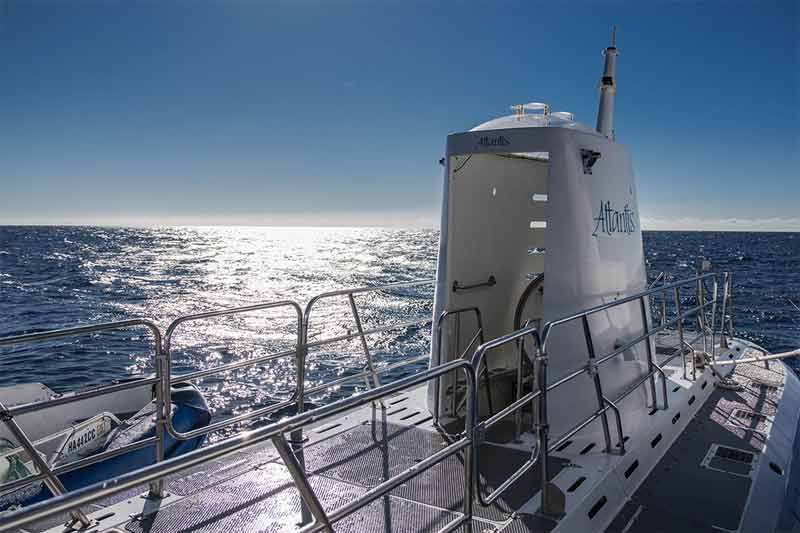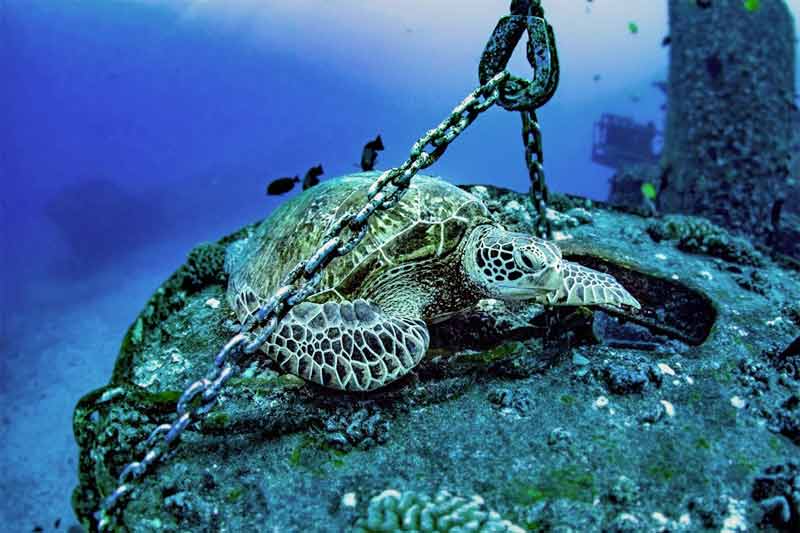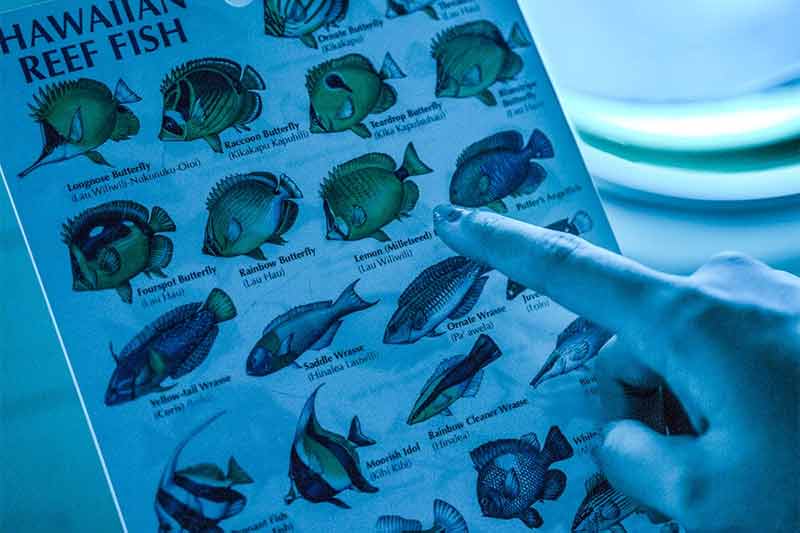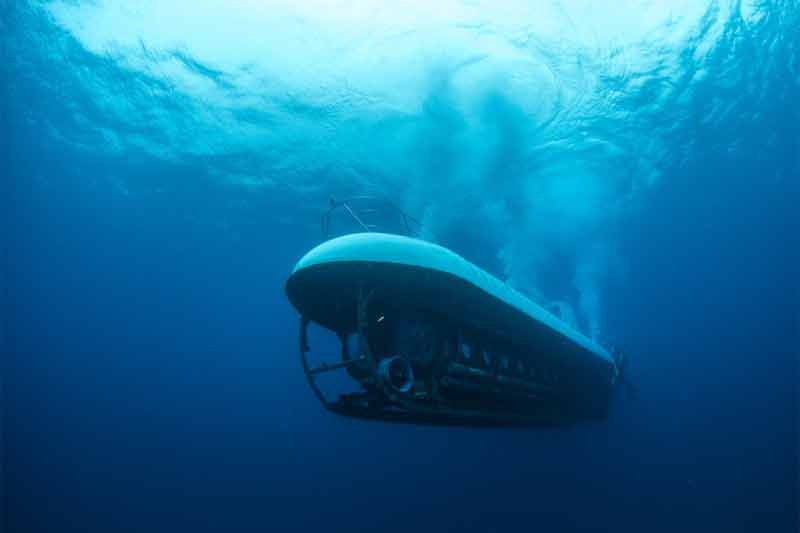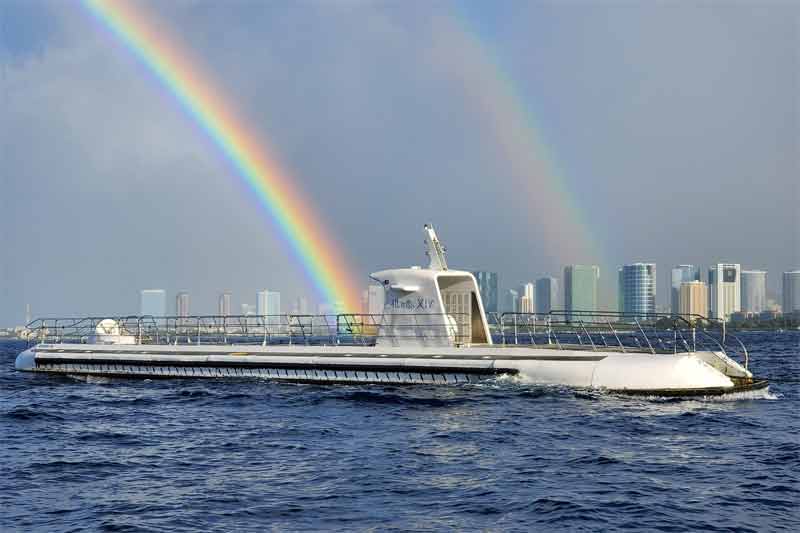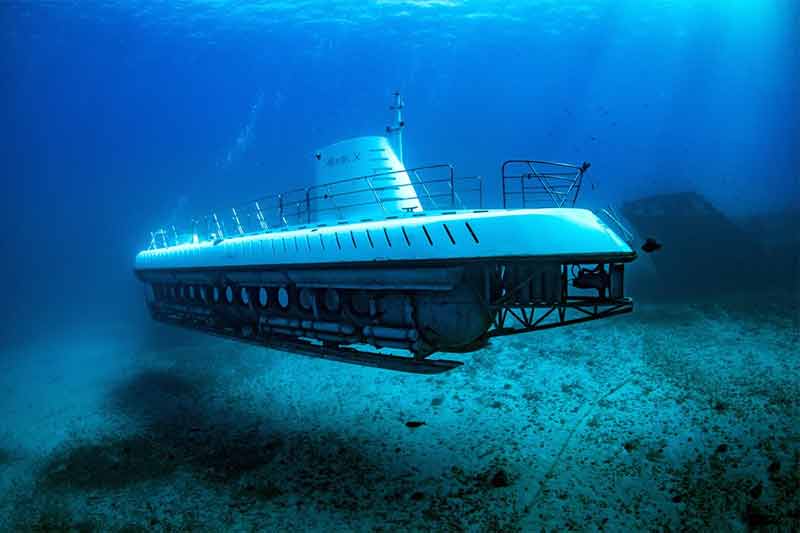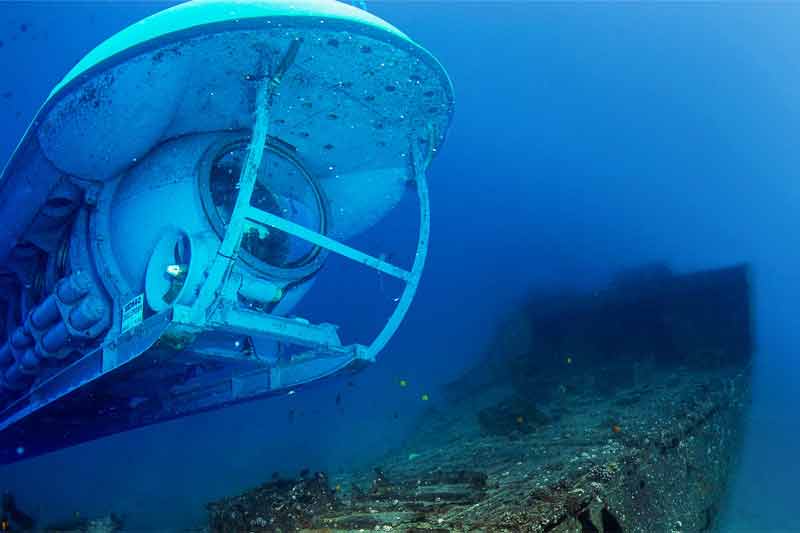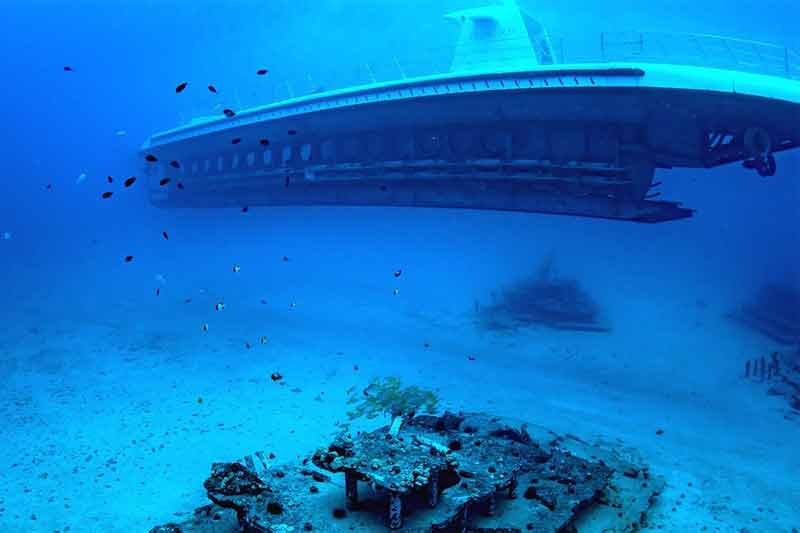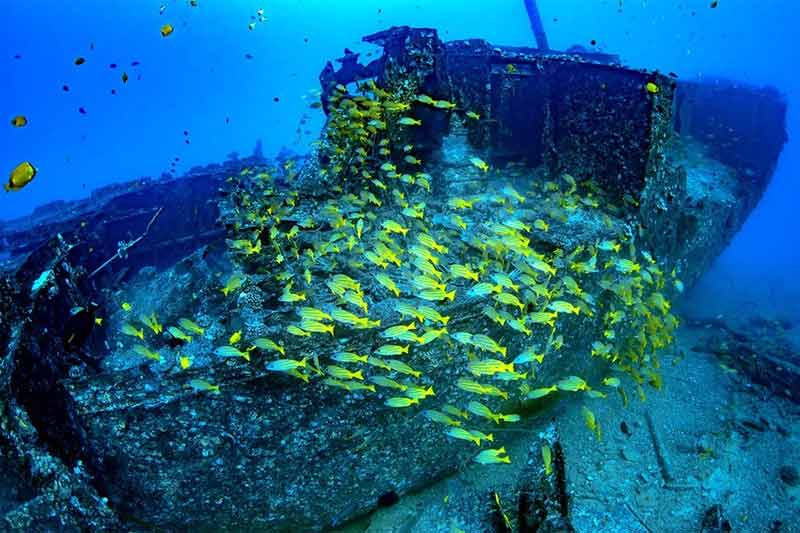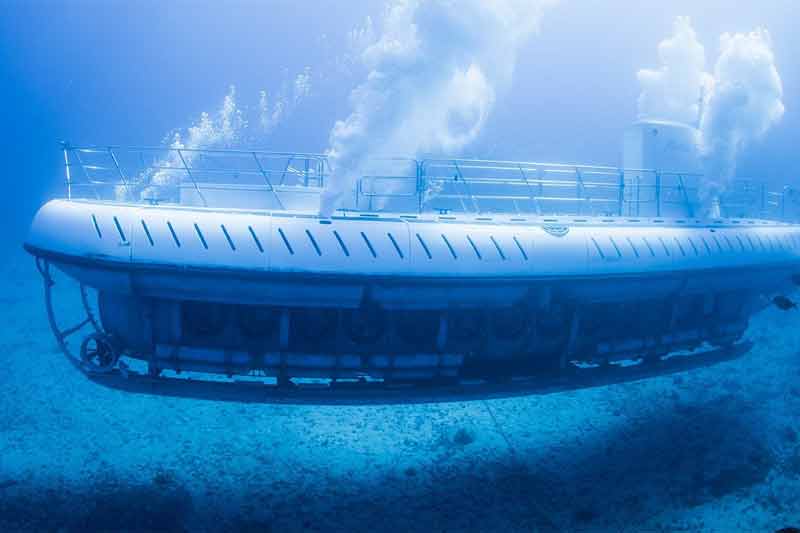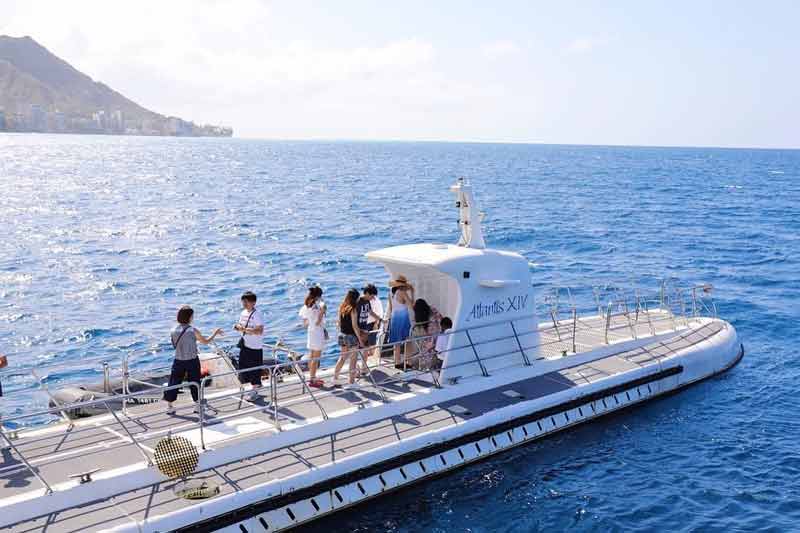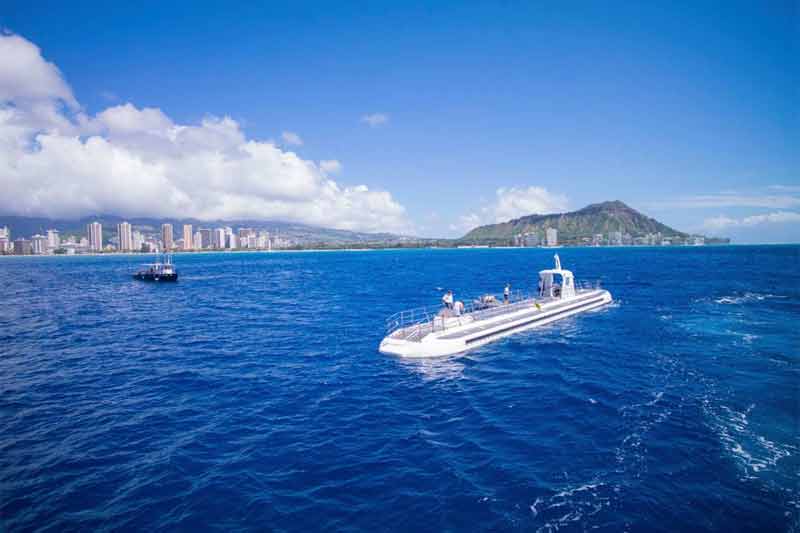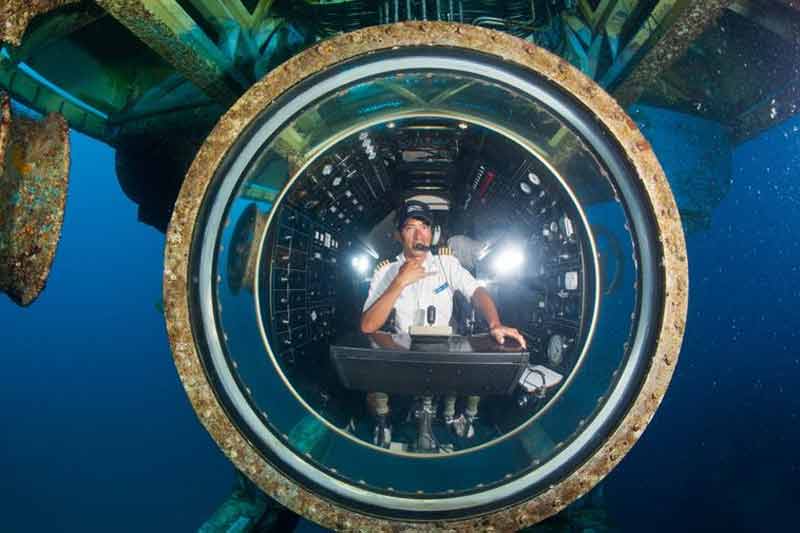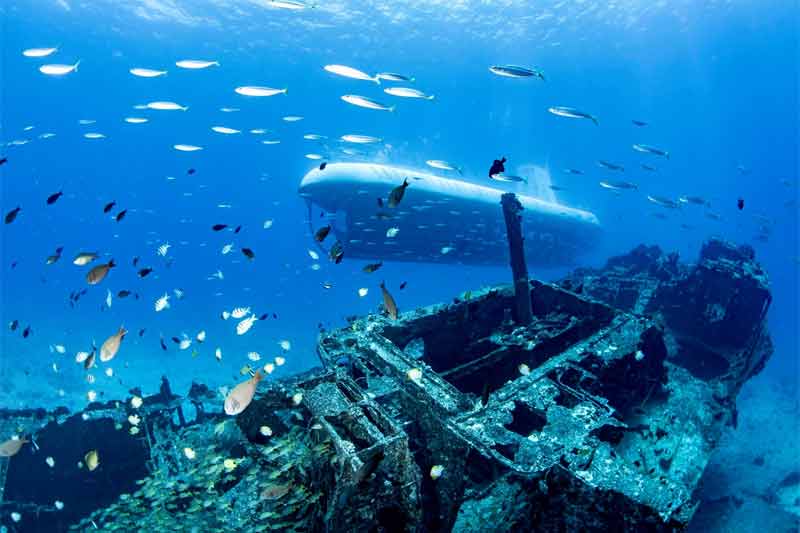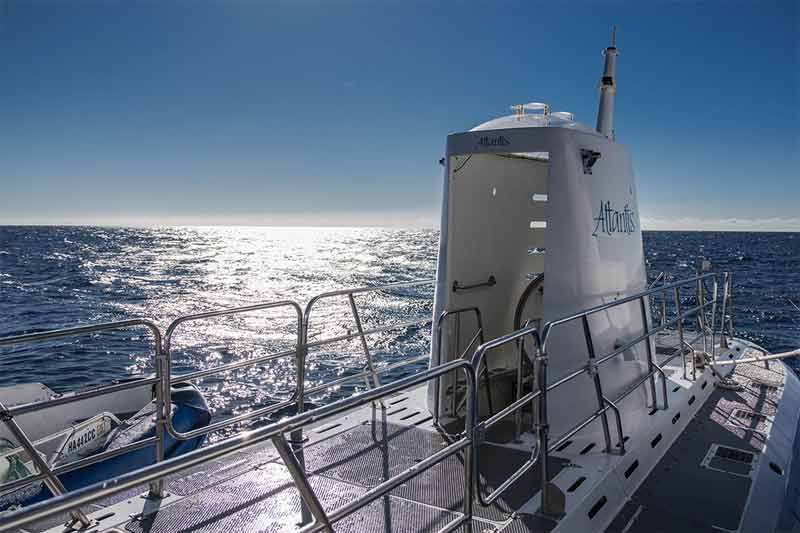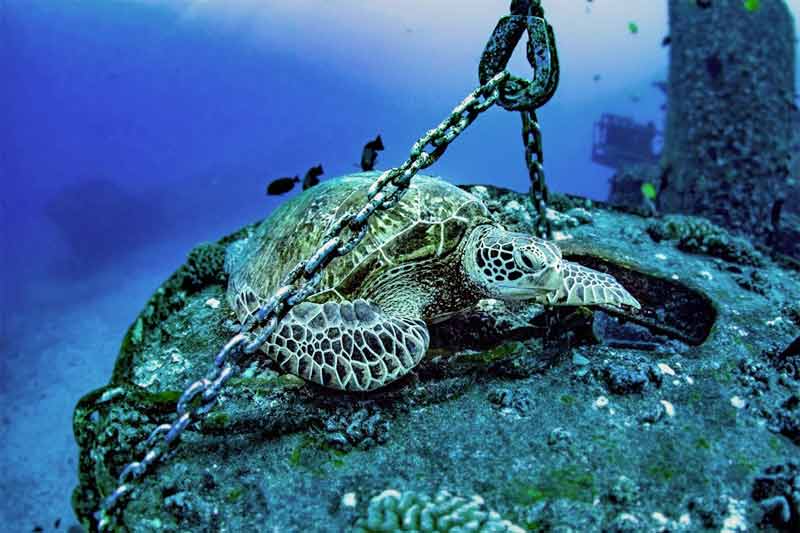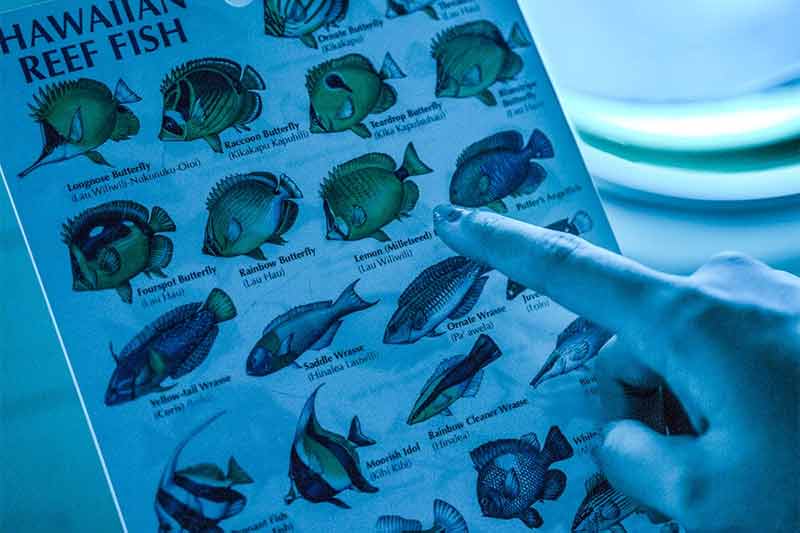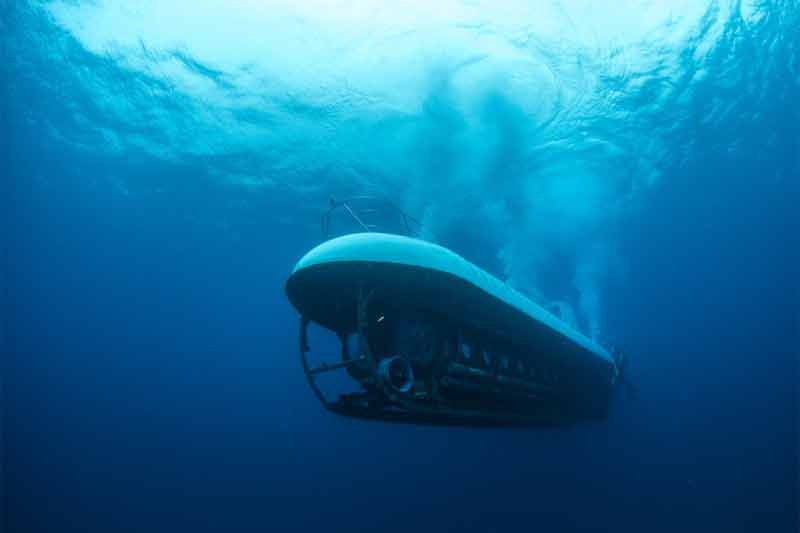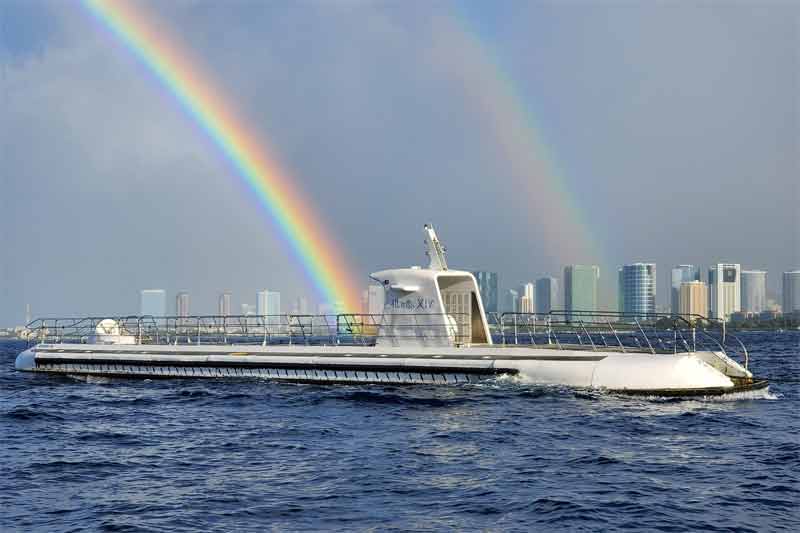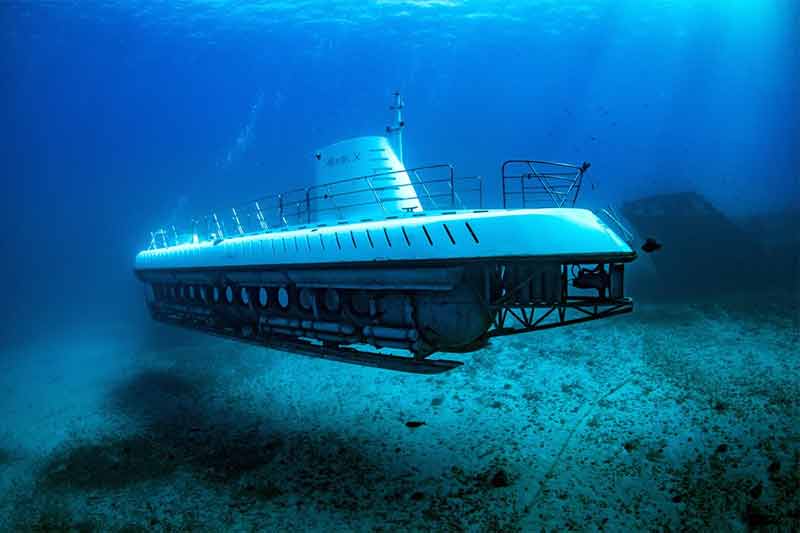 ---
Highlights
Dive 100' below the surface in a REAL submarine!
Scenic shuttle boat ride from Hilton Waikiki Pier
Underwater shipwreck and sunken airplane attracts sea life
Sea turtles, tropical fish, other marine life commonly seen
---
Description
Check out Atlantis Submarines Waikiki, the most technologically advanced passenger submarines in the world and the only true submarines operating in these waters. You'll descend 100 feet into another version of paradise - one hidden even from the people of Hawaii for centuries. Your submarine journey will take you to a dive site filled with tropical fish, coral, sea turtles, and sunken shipwrecks and airplanes that attract all of this marvelous sea life.
To observe the magnificent aqua-blue ocean abundant with marine life of Hawaii from a submarine is a "must do" and a once-in-a-lifetime experience.The sub has a spacious air-conditioned interior. There is a scenic shuttle boat ride of about 10 minutes from the Hilton Pier to the submarine's dive site. A you transfer to the deck of the submarine you will descend a nearly-vertical ladder that has seven rungs. For this reason children under 36" in height are not permitted, nor are guests with limited mobility who are not able to descend this ladder on their own.
As your descent begins the interior of the sub, your clothing, your skin ... everything you see will start to change color and take on an azure hue. During the 45 minute dive you will encounter a shipwreck that sea turtles love to call home! Many tropical fish that are found no where else in the world are attracted to a sunken airplane and other FAD's (fish aggregating devices) that have been placed on the bottom. Once in a while other marine life is spotted as well ... eagle and manta rays, dolphins, even humpback whales have been spotted on this tour!
---
Cost
Atlantis Premium Submarine Dive Rate (OATL1)
$143.00 per Adult, $66.00 per Child (12 and under) (plus 7.712% Hawaii sales/harbor tax)
---
---
Details
Schedule: Daily departures on the hour from 9:00am to 2:00pm
Check In: 30 minutes prior to the tour time at the Atlantis Submarine ticket office located beachside behind the Hilton Hawaiian Village at the western end of Waikiki. Check-in 30 minutes before the scheduled submarine tour time.
Duration: Actual underwater tour time is 45 minutes. Shuttle boat ride from the pier to the submarine site plus transfer is 10 minutes each way.
Restrictions: Children must be 36 inches or taller to ride the submarine (no exceptions to this rule). Passengers must be physically capable of ascending and descending a near vertical 7-step ladder in order to enter the submarine.
What to Bring and Wear: Comfortable clothing and sturdy walking shoes.
Reservations: Advanced reservations required ... Atlantis Submarines will charge your credit card for your seats when your reservation is confirmed with their office.
Minimum Notice for Cancellations / Changes: At least 48 hours before the start of the event.
---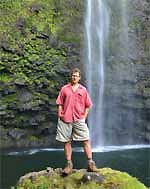 Kevin's Activity Tips:
Hawaii is the most isolated archipelago (fancy word for island chain) in the world. Because of its isolation, our state has the highest percentage of species that exist nowhere else on Earth! Many of these unique species are fish and coral, so you absolutely must take in the marine life when you are here. Some visitors choose to snorkel or dive, but for those guest who don't want to get wet, they can experience the underwater world by looking out the window of a REAL submarine! Imagine going home and telling your friends that you not only saw fish found nowhere else in the world; you dove 100 feet below the surface. Have any of your friends been on a submarine dive??? Probably not!
The interior of the submarine feels much like the cabin of an airplane – comfortably air conditioned and pressurized as you go to depth. Your seat faces outward so you can look directly into the gorgeous ocean blue. If you like more leg room and larger viewing ports, book the Premium Submarine. The Premium Submarine also has individual seats with backs, so if you need extra lumbar support, this is the way to go.
The dives are narrated (make sure you pick a dive time that narrates in your preferred language), so you can learn about what you are seeing as it swims by. The submarine visits sunken airplanes and shipwrecks and it is amazing to not only see this underwater wreckage, but also observe the reef system and marine life that has developed on and around it.
The Submarine is great for kids – they LOVE diving to 100 feet in an actual submarine. Many younger kids really aren't comfortable snorkeling in the ocean, so this is the best way for them to experience our Hawaiian waters. Just be sure any children in your party are at least 36" tall and that they can handle going down and up the ladder on their own to board and exit the sub – children cannot be carried up or down this ladder.