Rainbow Helicopters
---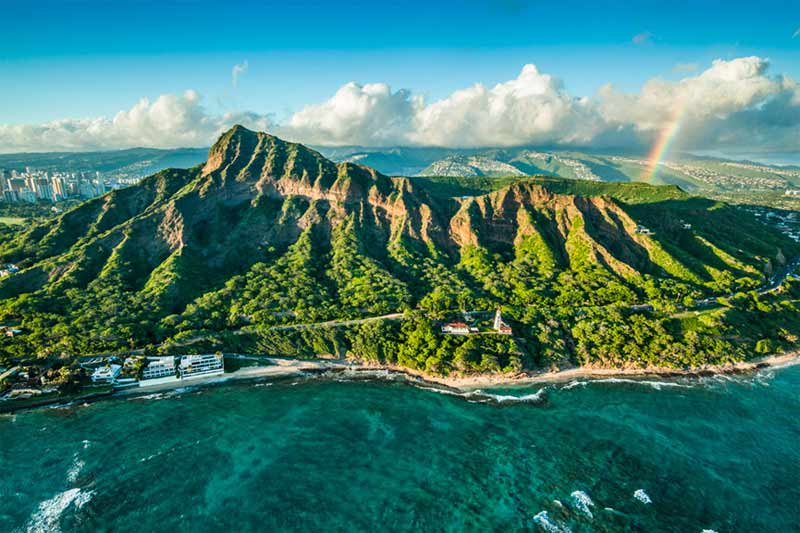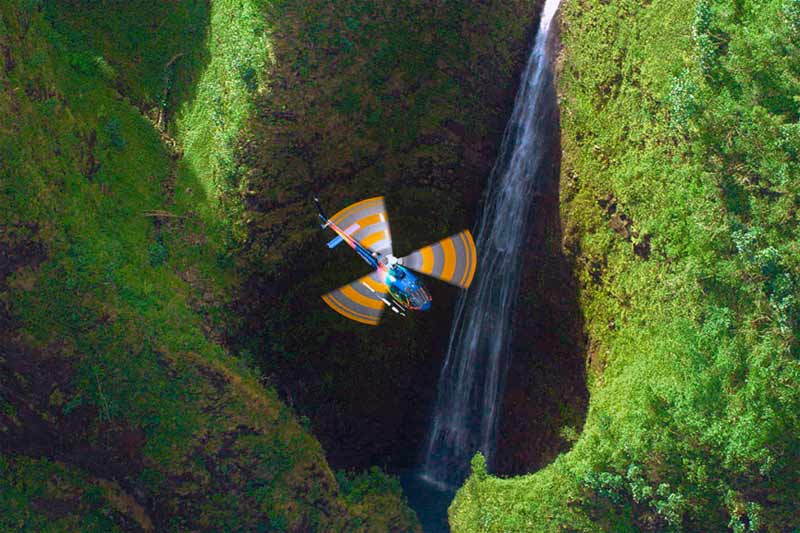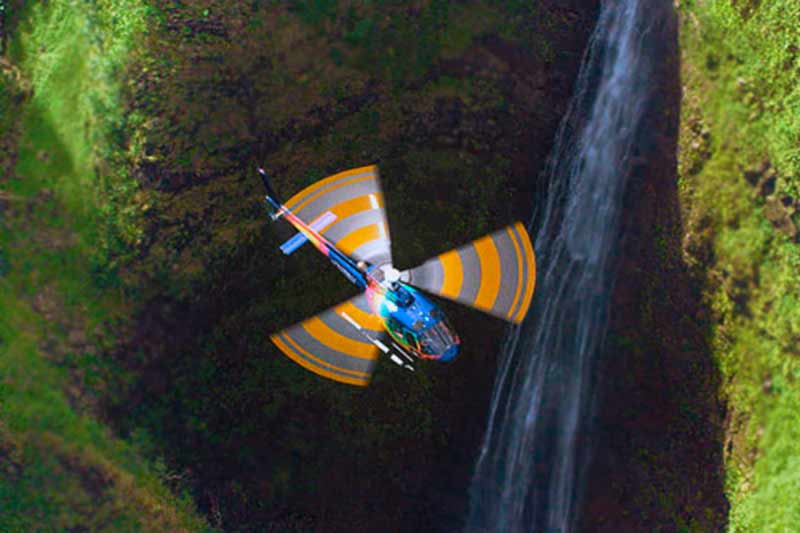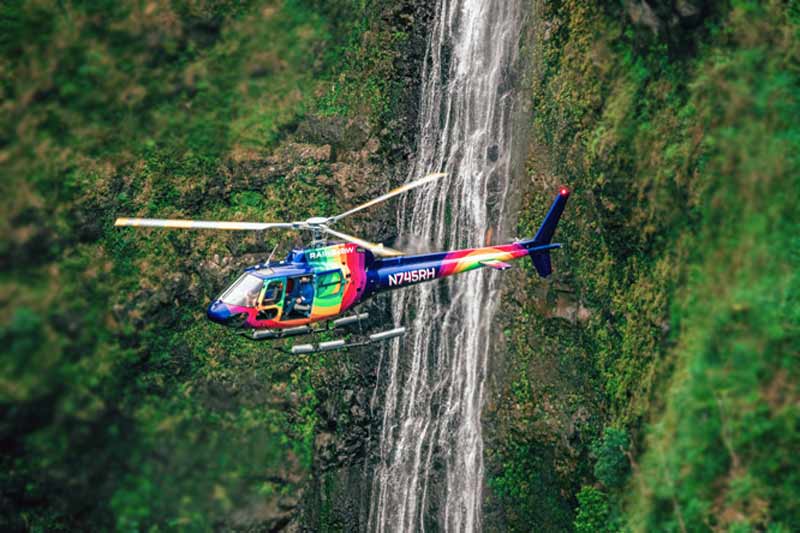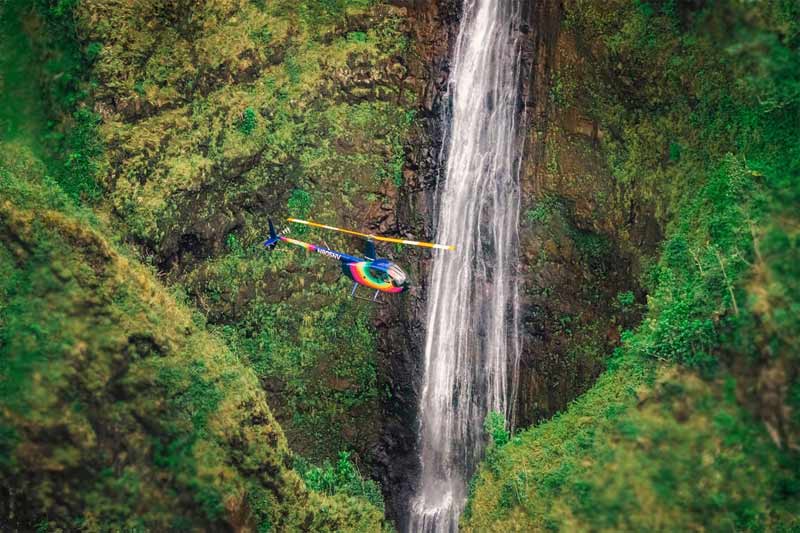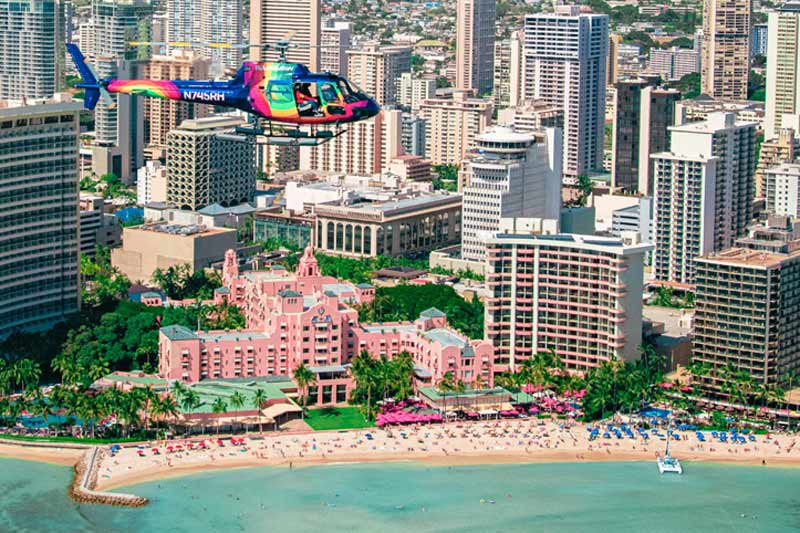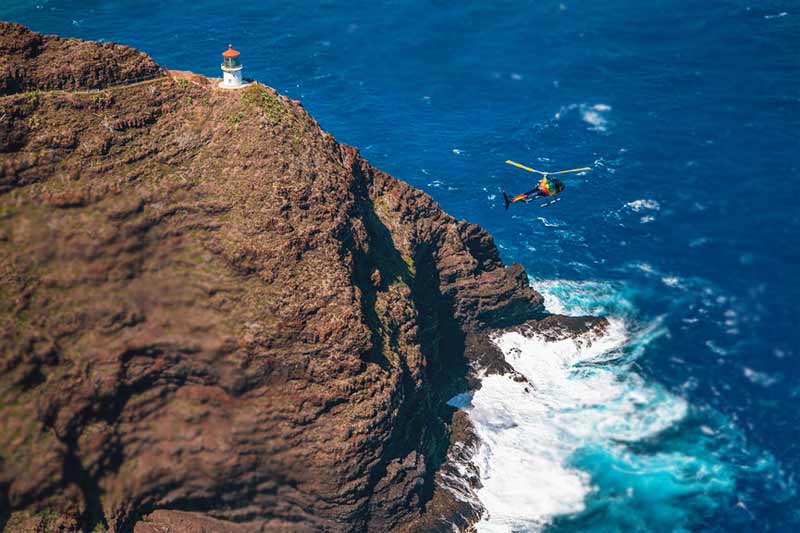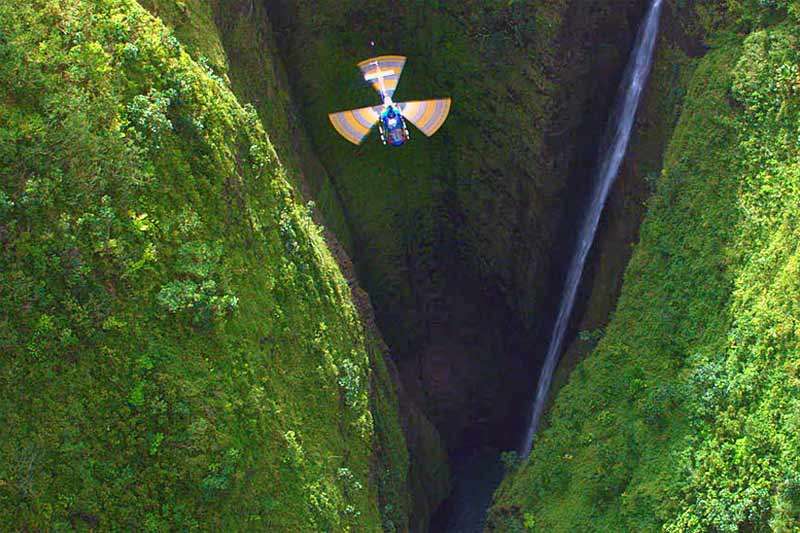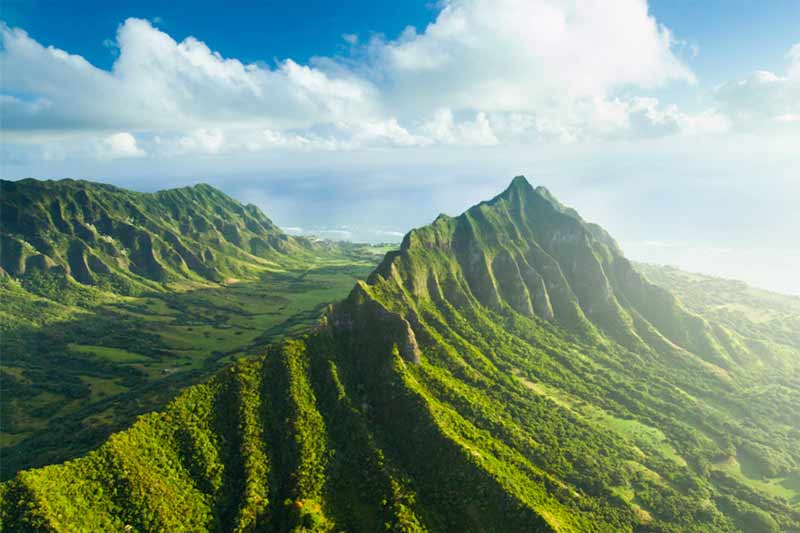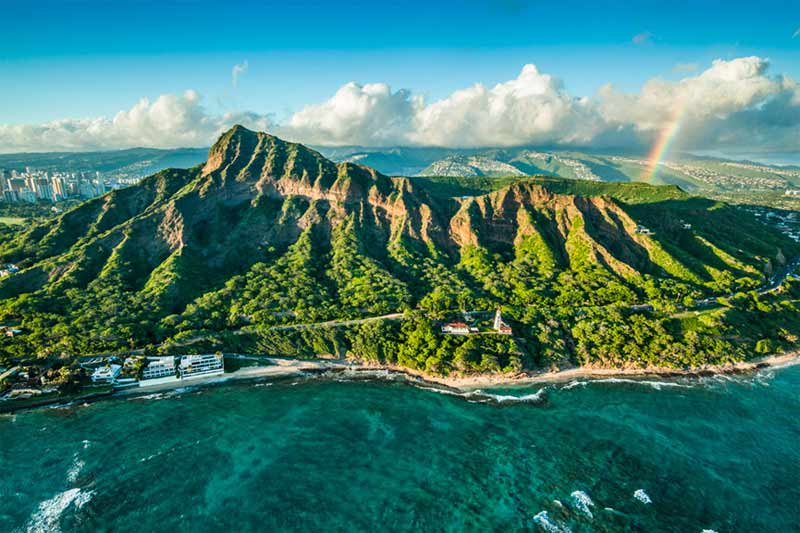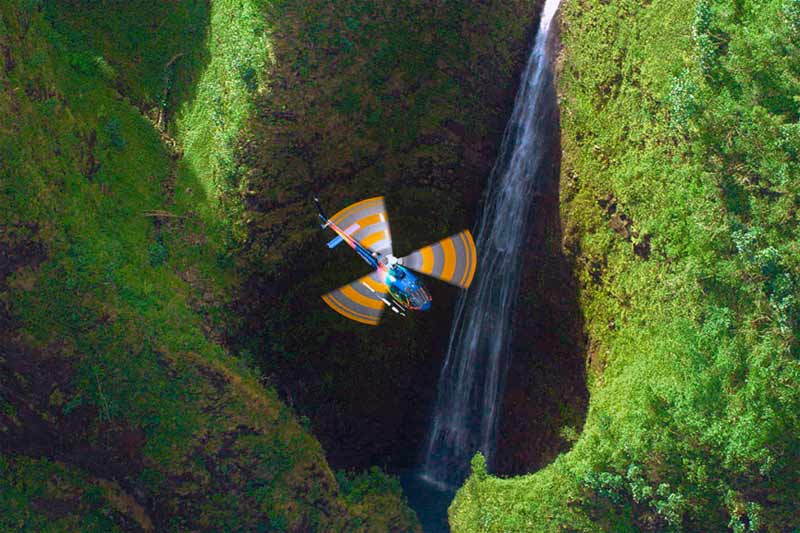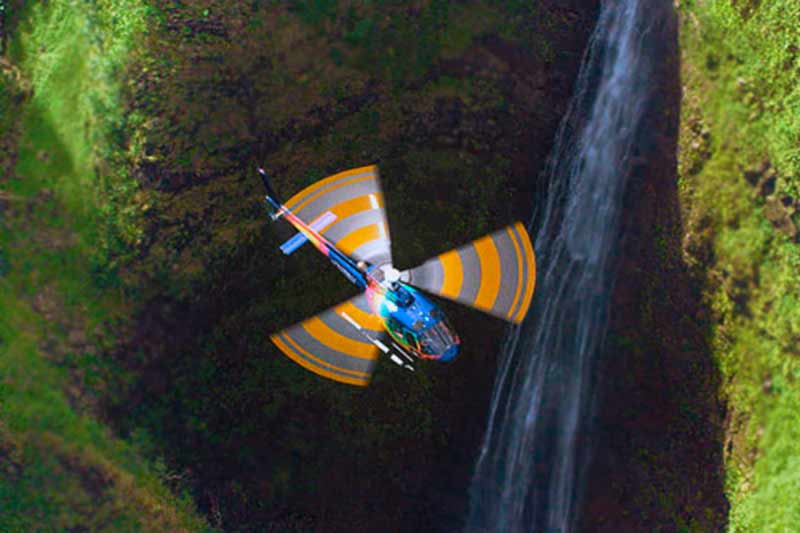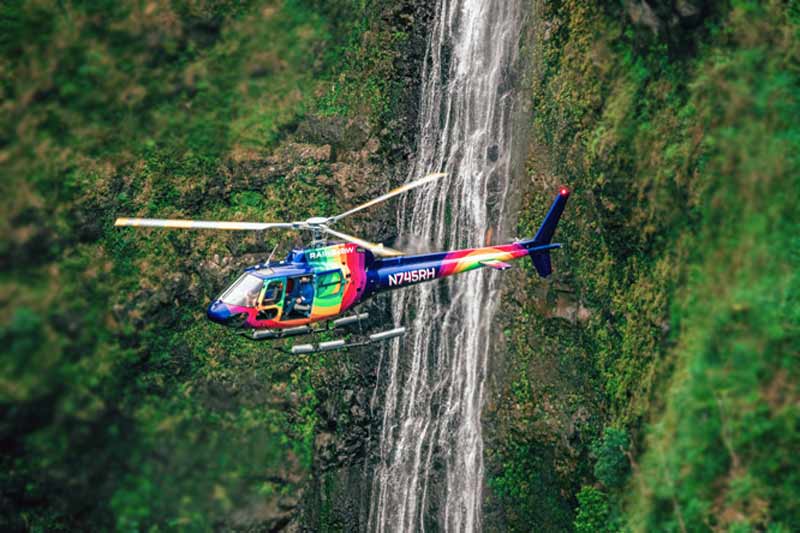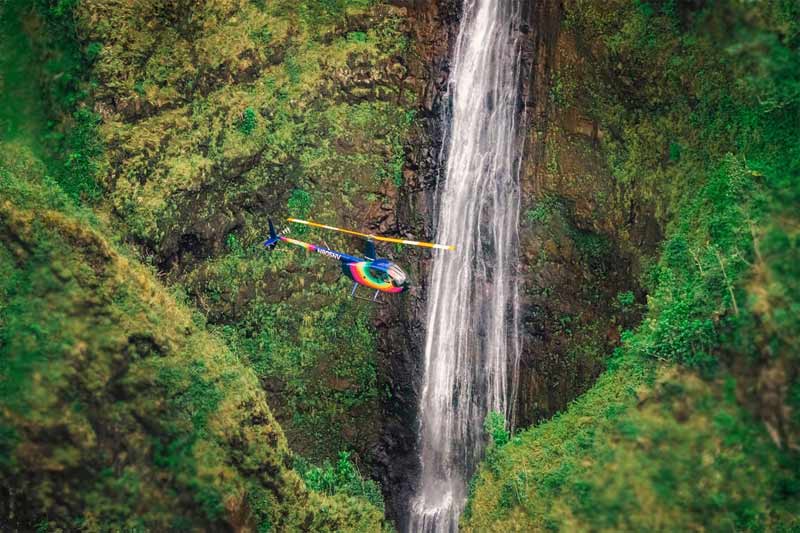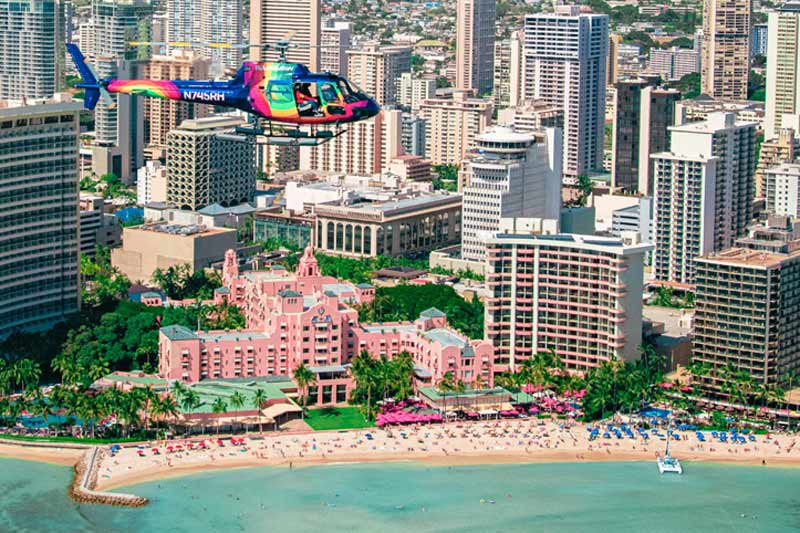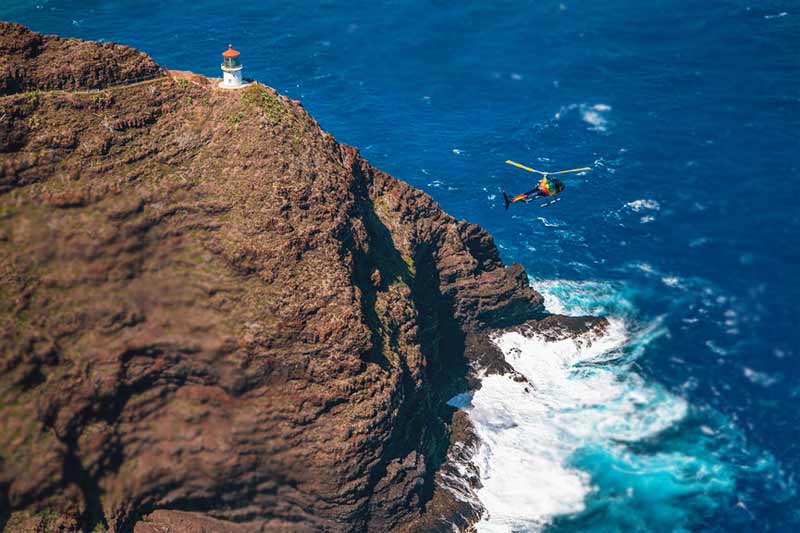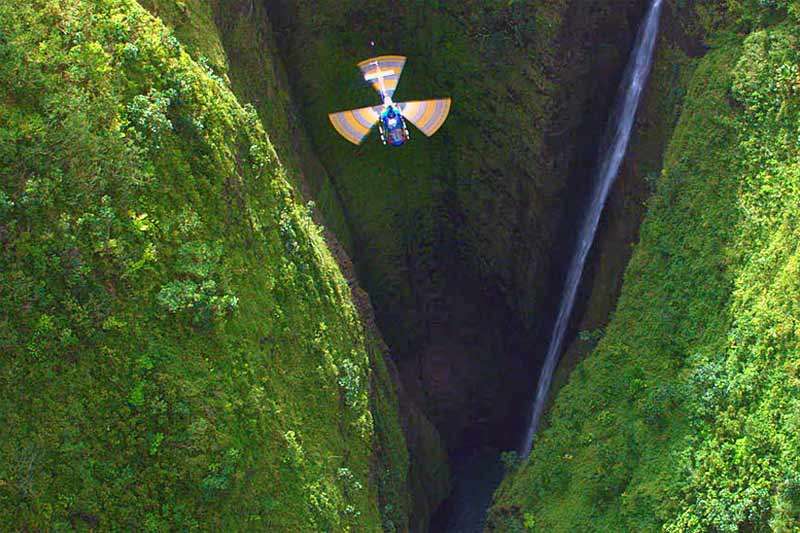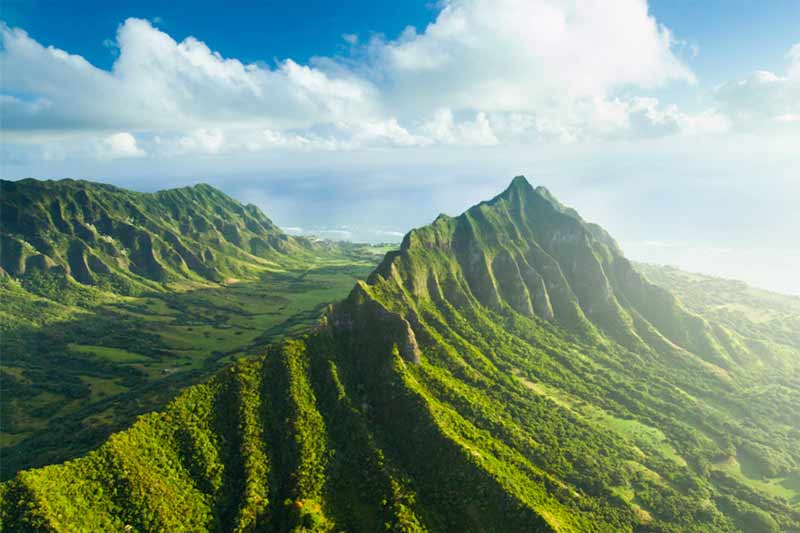 ---
Highlights
Doors on or Doors off flights
Flights of various lengths for any budget
Departure from Honolulu Airport
Three or six passenger helicopters
---
Description
Experience the best of Oahu's breathtaking sights with an unforgettable flight with Rainbow Helicopters ... you will see the island like never before! Soaring over vibrant turquoise waters, you'll venture around Diamond Head's crater, fly past white sand beaches and glimpse landmarks only visible by air. Fly high above Sacred Falls, rock pinnacles of the Pali cliffs, and the dense rainforests found on the interior of the island. Experience a unique sampling of iconic Oahu sites and landmarks including Makapu'u, Diamond Head, the North Shore, Pearl Harbor and more! While flight paths around Pearl Harbor can change, all tours get views of Pearl Harbor sights from the air as the Navy's fascilities are very close to Honolulu Airport.
Rainbow Helicopters is proud of their Aloha spirit and personalized service. Their multi-cultural team welcomes guests from all walks of life and provides friendly and courteous service to all! They offer flights on two different styles of aircraft. The Airbus A-star seats six guests and is the industry-standard touring helicopter in Hawaii. The Robinson R-44 seats three guests and is a popular personal aircraft of business executives. Private charter rates are also offered to buy out the entire helicopter so that your party flies alone with a pilot and no other seats are sold to others. This is a popular option for couples as the rate on the Robinson helicopters makes this a reasonably affordable flight for such an exclusive, private experience!
During the reservations process you may select either "Doors On" or "Doors Off". The cost is the same with either option ... doors on flights are climate controlled and comfortable and the all-around best choice for most passengers asyou you can hear the music and pilot's narration much better. Doors off flights are great for adventure-seekers and photographers but it is important to dress for cold temperatures. Younger children 10 and under should fly with DOORS ON!
---
Packages
60 Min. Royal Crown of Oahu Rate (RBH1)
$375.00 per Passenger (Hawaii sales tax included)
Private Flight: $1125 for 1-3 guests on Robinson and $2250 for 4-6 guests on A-star
On the one hour flight you will experience Oahu's most picturesque locations as your helicopter tours the South Shore, North Shore, Windward Coast, Ko'olau mountains, Sacred Falls and more. This longer tour sees everything on the 30 minute and 45 minute flights, but goes further around the island!
---
45 Min. Isle Sights Unseen Rate (RBH2)
$325.00 per Passenger (Hawaii sales tax included)
Private Flight: $975 for 1-3 guests on Robinson and $1950 for 4-6 guests on A-star
On the 45 minute tour a unique side of the island awaits when you take to the sky in this unforgettable Oahu helicopter tour. Fly above Diamond Head, the Ka'a'awa Valley, Sacred Falls, Maunalua Bay, Lanikai Beach, Makapu'u and more.
---
30 Min. Path to Pali Passage Rate (RBH3)
$275.00 per Passenger (Hawaii sales tax included)
Private Flight: $825 for 1-3 guests on Robinson and $1650 for 4-6 guests on A-star
On the 30 minute tour you will experience breathtaking views of Oahu as your helicopter tours Waikiki and Diamond Head crater. See the best of the Windward Coast and explore the inland passages of the Nu'uanu Pali cliffs and rainforests.
---
Flight cost is the same whether you decide to fly with Doors On or Doors Off!
---
Details
Schedule: Tours available daily. Check in 60 minutes prior to your flight time to allow for flight orientation and safety briefing.
Transportation: Not currently available. All guests will check in at the Rainbow Helicopters location at the General Aviation area of Honolulu Airport which is accessed from Lagoon Drive (not from the main terminal area).
Restrictions: On non-private flights where guests are paying by the seat, a weight/balance fee of 50% of the cost of another seat is charged to guests who weigh between 260 and 279 pounds. Guests who weigh 280 and above must purchase an extra seat at full fare which will be left empty during the flight. On private flights the ultimate passenger capacity is determined by the weights of the individual passengers in your party. Some parties with heavier guests may need the larger helicopter or a second flight.
Infants: The same policy applies to infants as on regular airline flights. Children UNDER 24 months (2 years) of age fly free in a lap. Children 2 and older pay the regular fare and get their own seat. No infants are permitted on doors-off flights.
What to Wear: Dress comfortably and wear dark colored clothing to cut down on glare on the windows. For doors off tours wear a jacket and long pants as it is cold at higher altitudes ... closed-toed shoes are required for doors off as well.
Reservations: Advanced reservations required and for those who are planning ahead this event is "RESERVE NOW PAY LATER"; we need a credit card on file to finalize your reservation but we do not charge you for this event until a few days before the beginning of your vacation!
Minimum Notice for Cancellations / Changes: At least 48 hours before the start of the event.
---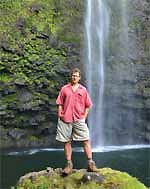 Kevin's Activity Tips:
I say this over and over. I can't believe people spend THOUSANDS of dollars to come to Hawaii on vacation but don't spend a few hundred more when they get to here to do a helicopter tour and REALLY see the island! There is so much beauty that you just can't experience any other way ... and a bird's-eys view is the best way to catch the best the island has to offer!
Which flight to do? Well, this does depend a little on your budget, but the most expensive part of a helicopter tour is taking off ... haha! What I mean by that is it is more affordable from a cost-per-minute basis to do a longer flight than a shorter flight. It takes time to check guests in and to do the safety briefings ... the time that ground crews spend with you preparing for the flight has to be factored into their tour rates, so it gets cheaper per minute to do the longer flight ... and of course you see a LOT more!
I think the difference between doors on and doors off has already been explained pretty well on this page. One thing I do recommend ... if you are going to book a doors off flight I recommend that you book it as a PRIVATE flight. The reason for this is that the decision on which helicopter the tour is flown in is determined by the helicopter company based upon their number of bookings. If you order two seats on a doors off and they have four other seats already sold, that flight is going to be operated on the 6-passenger A-star. While views are great no matter where you sit in this helicopter, there certainly is a slight disadvantage to sitting in the second row in one of the two middle seats if you wanted the doors-off experience. By booking private you won't have this issue.