Waipio Valley and Waterfalls Tour
---
Waipio Valley and Waterfalls Tour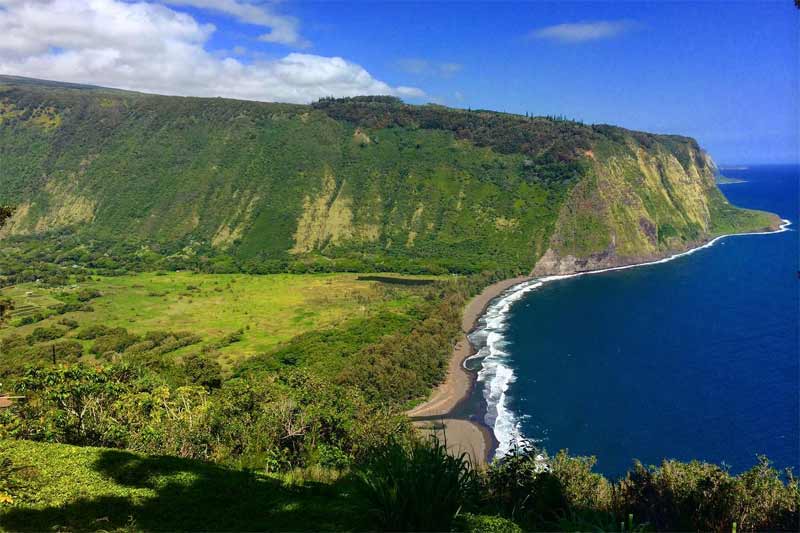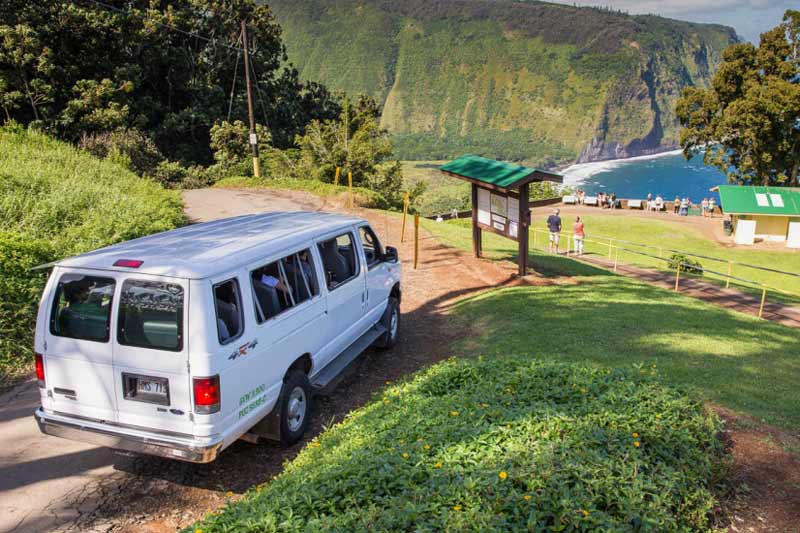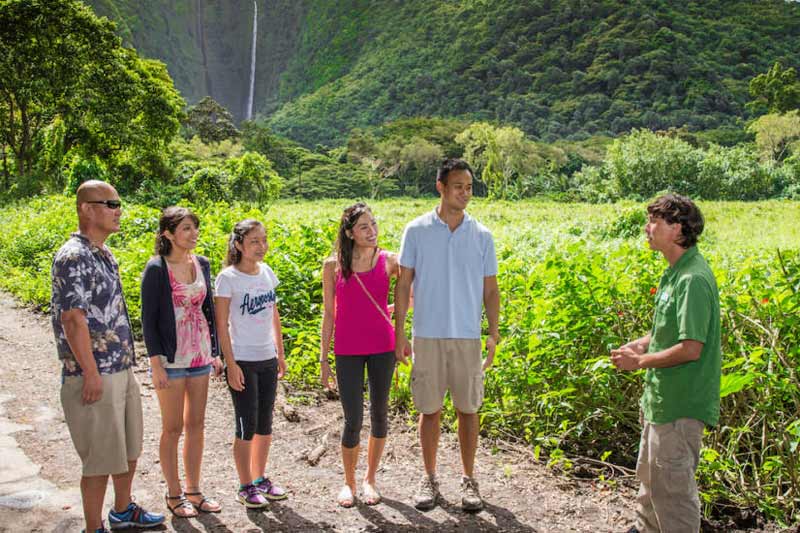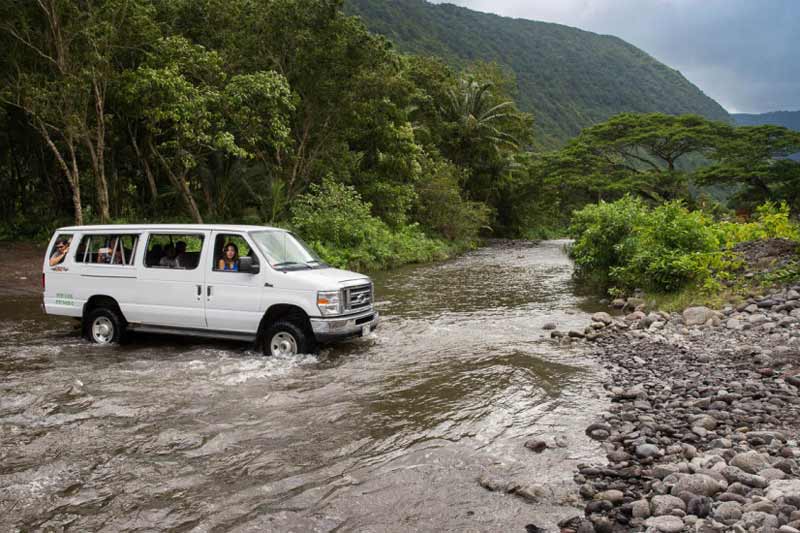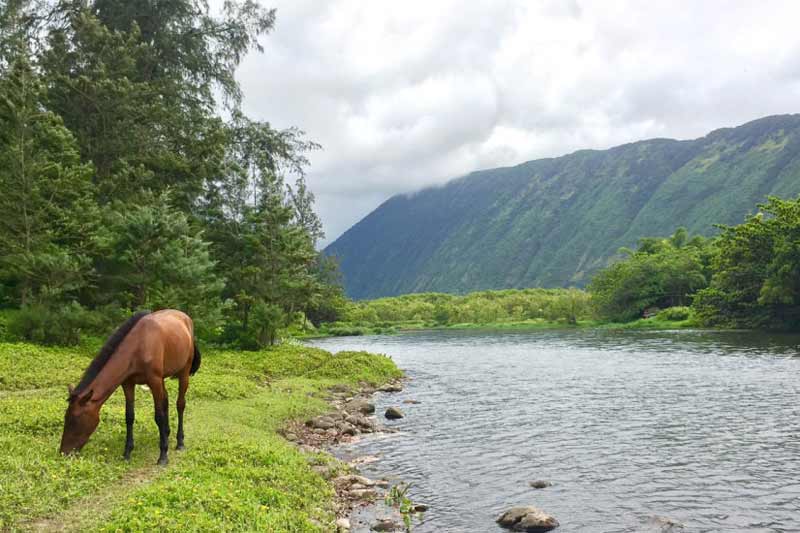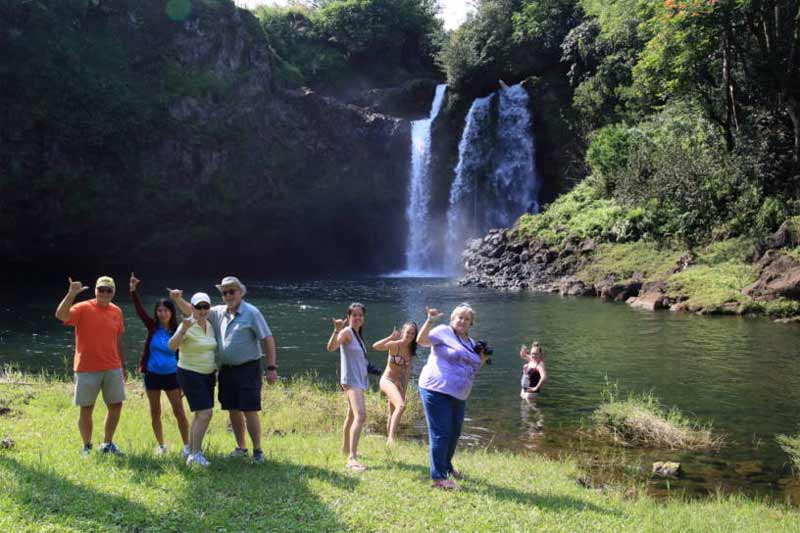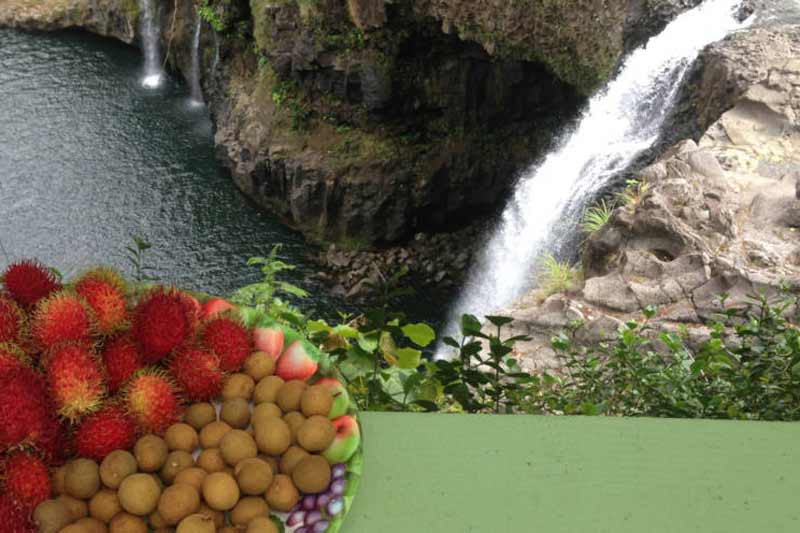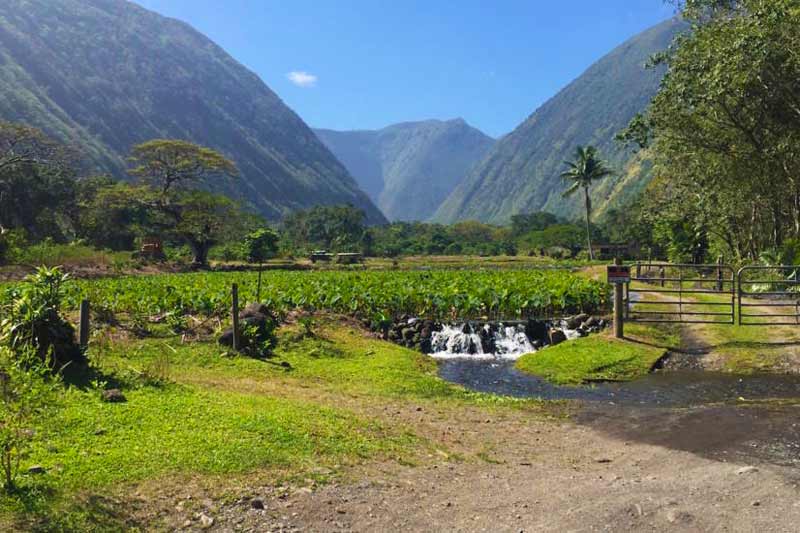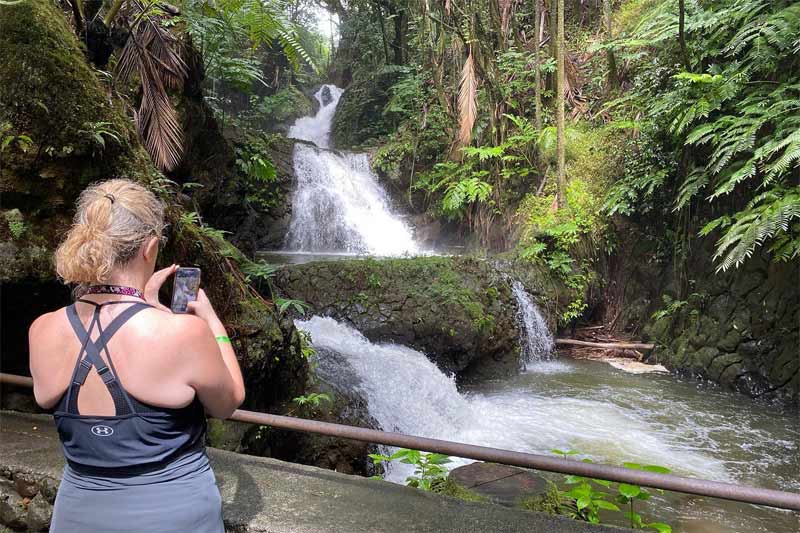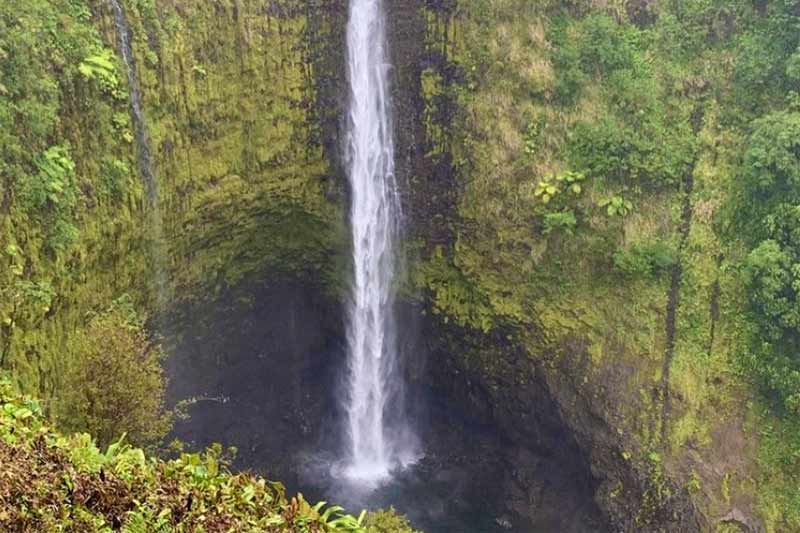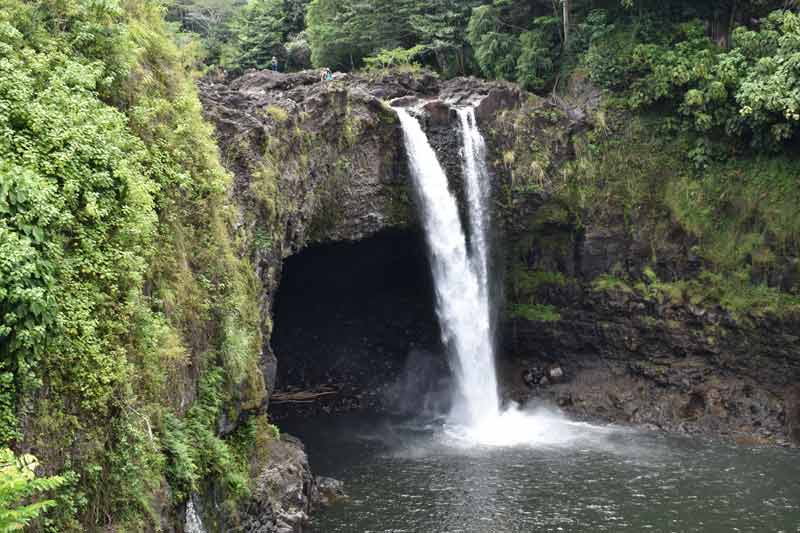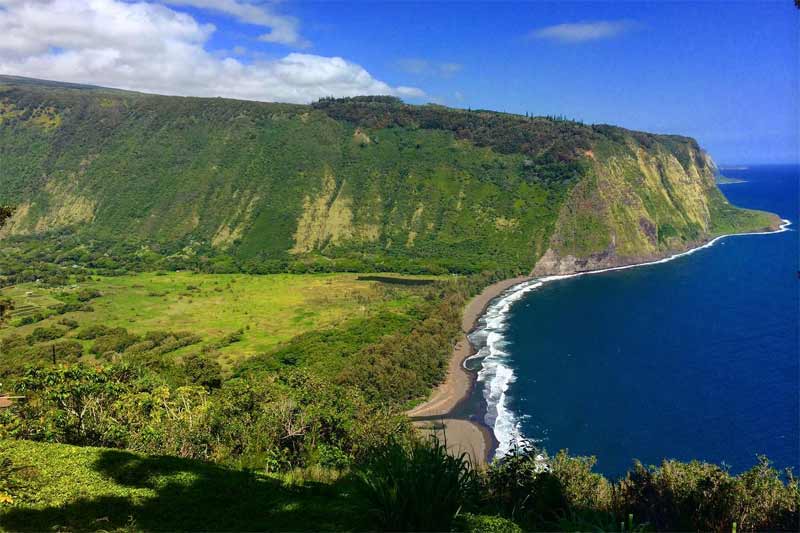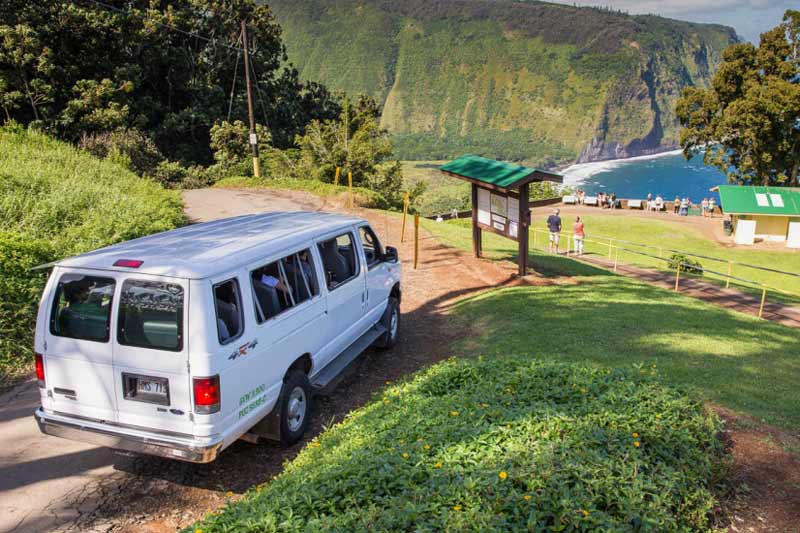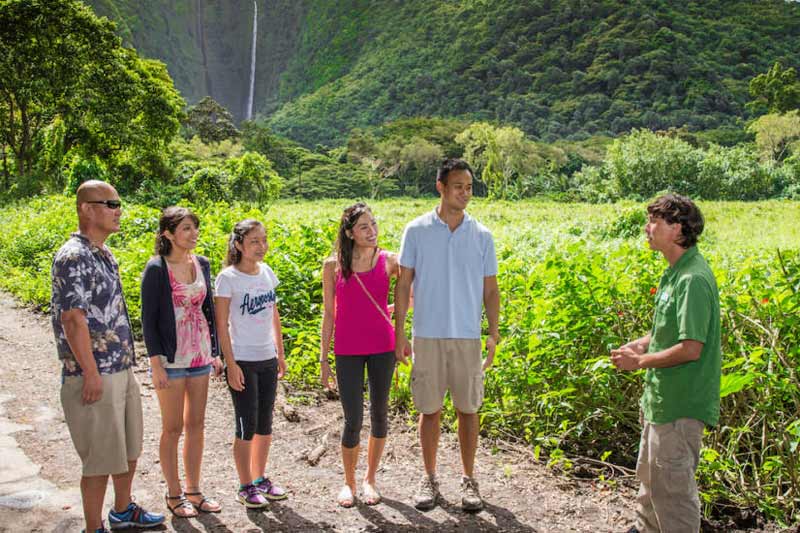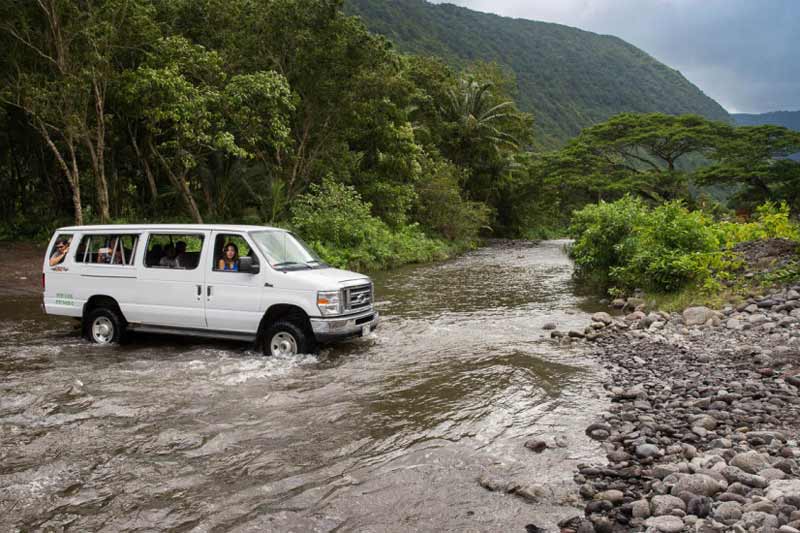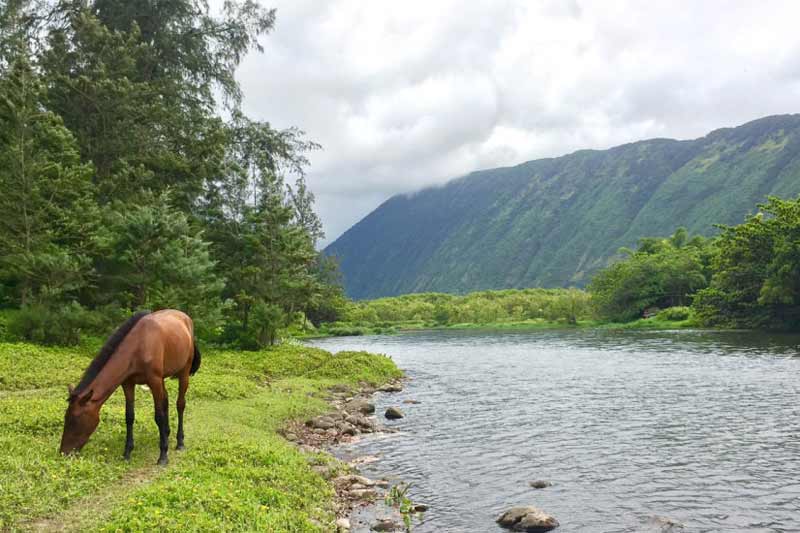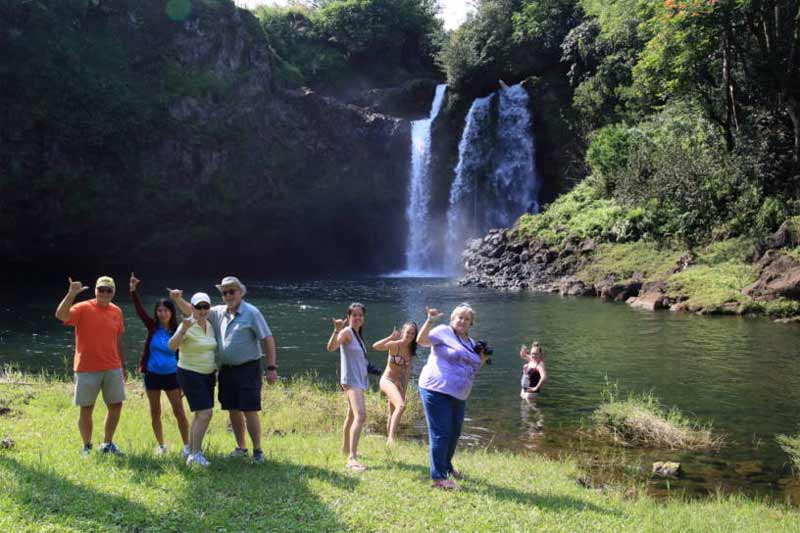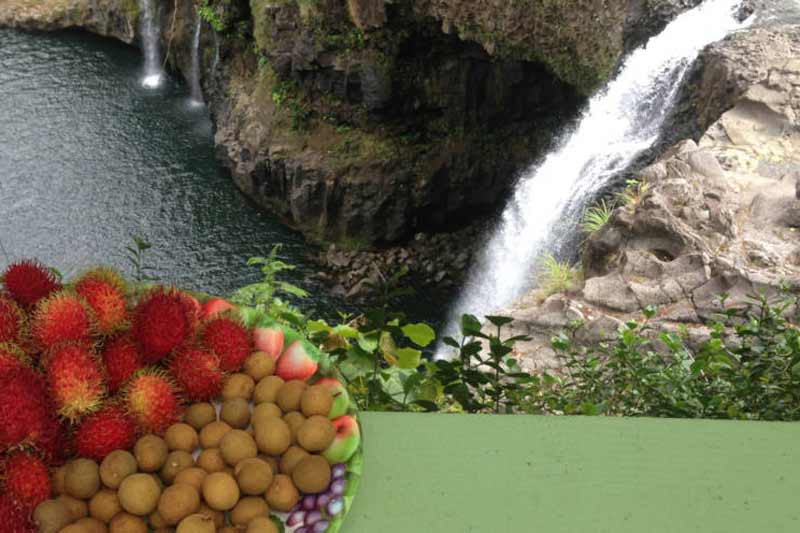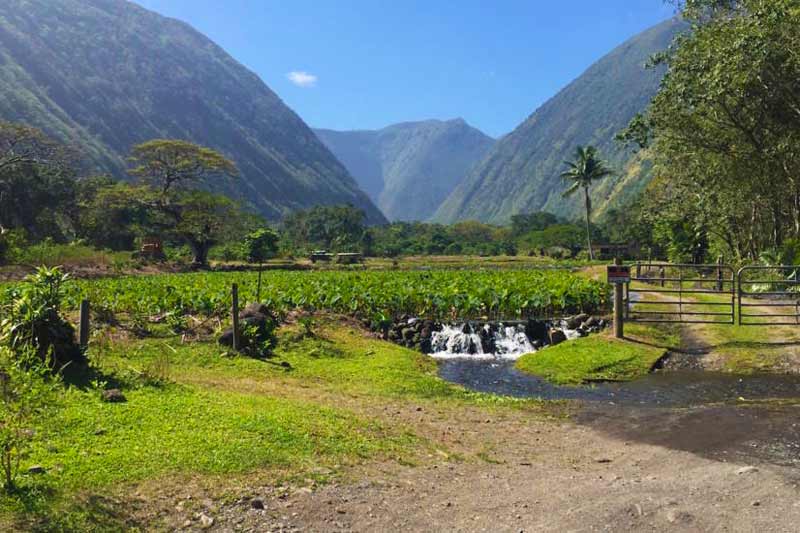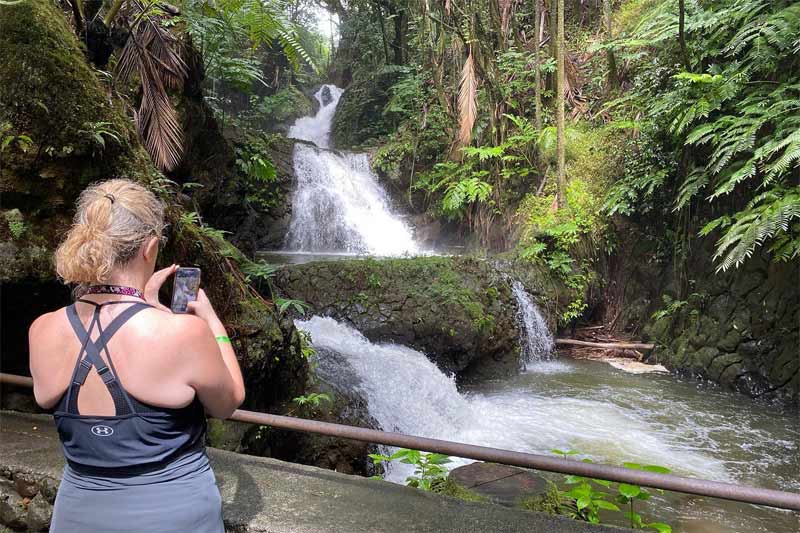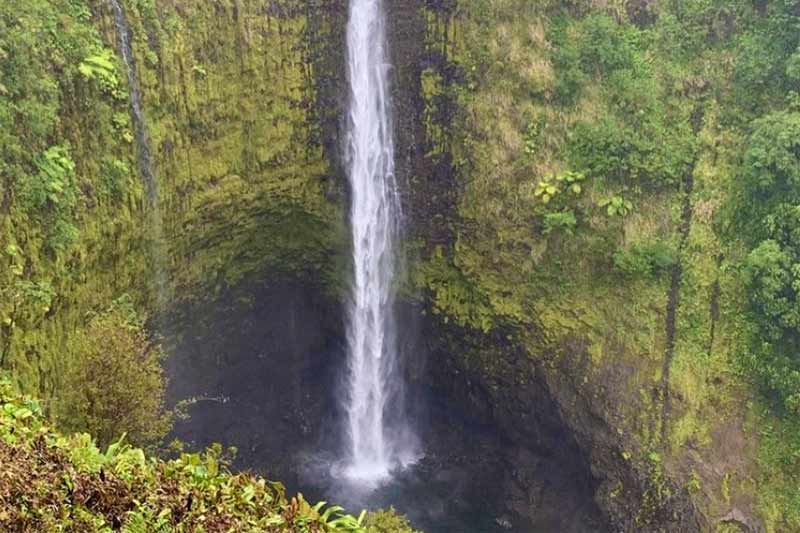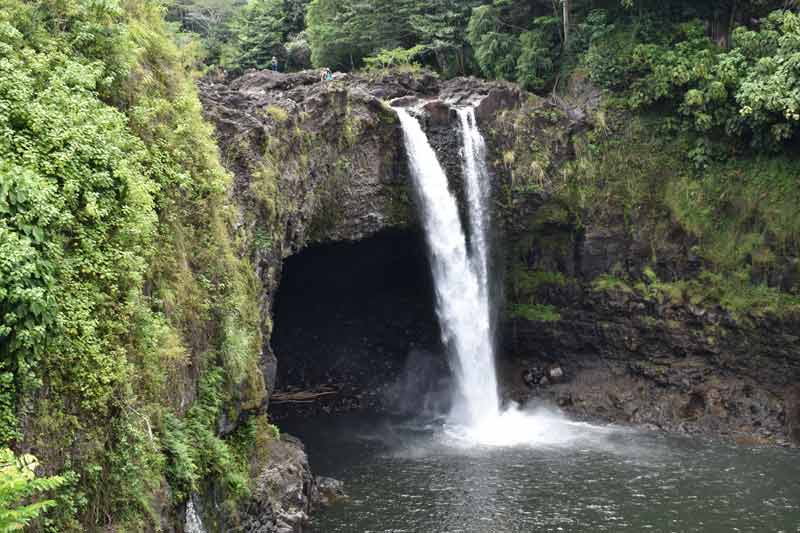 ---
This tour is currently unavailable due to road construction on the way into Waipio Valley
---
Highlights
Pickup at Kona and Waikoloa resorts
4WD Journey to the floor of Waipio Valley
Rainbow Falls, Akaka Falls, and Waipio Overlook
Nice lunch included in tour
---
Description
The Waipio Valley and Waterfalls Tour explores the lush Hamakua Coast, Waipio Valley, and waterfalls on the east side of the Big Island. This full day of adventure departs from Kona and Kohala Coast resorts. You will experience some of the most breathtaking valleys and waterfalls, and see rare and exotic plants and wildlife, some can only be found on the Big Island! A knowledgeable certified local guide will teach you about the rich history, cultures, folklore, geography and much more during this guided small group tour.
The journey begins as you pass the serene Waimea town and Parker Ranch then you will switch to a four-wheel drive van to descend into majestic Waipio Valley. Stories and legends will be shared, as the tour traverses through shallow river streams and passes by taro fields surrounded by native flora and fauna. Marvel at Hawaii Island's tallest waterfall, Hiilawe Falls, which cascades down 1300 feet in the back of the valley. At the Waipio Valley lookout, enjoy stunning views as you enjoy gourmet lunch. On this tour, experience a private waterfall swim and a visit to a tropical fruit farm.
In the afternoon, the tour continues the drive down the scenic Hamakua Coast and visit the towering Akaka Falls, which plummets 442 feet into a stream-eroded gorge. In Hilo, you will stop at the amazing Rainbow Falls and a giant banyan tree. If time permits, the tour will make a stop at Hilo Farmer's market for you to experience the local produce and culture. You return to the Kona or Kohala Coast resorts via Saddle Road, which is nestled between the world's tallest sea mountain, Mauna Kea, and world's most massive mountain Mauna Loa.
Time in Waipio Valley is about two hours. Most other stops on the tour are 30-40 minutes.
---
Cost
Waipio Valley and Waterfall Tour Rate (WASA2)
$225.00 per Adult, $215.00 per Child (12 and under) (plus 4.712% Hawaii sales tax)
---
Details
Schedule: This tour is held Monday, Wednesday and Friday. Pickups are between 6:30am and 7:30am, with return between 4:30pm and 5:30pm.
Maximum Group Size: 12 guests per vehicle
Pickup: Available from all resorts and hotels in Keauhou, Kona, Waikoloa, and Kohala area. Actual pick up and return time vary depending on hotel location.
Tour Vehicle: Mercedes Sprinter Van or Minivan, Waipio Valley use four-wheel drive Ford van..
What to Wear: Wear comfortable clothing in layers as temperatures vary from warm to cool. Covered walking shoes are required.
Tour Includes: Gourmet lunch (grilled fish, teriyaki chicken, steamed white rice, edamame, beverages and snacks). Umbrellas and jackets available also.
Restrictions: Because this is a long tour, the minimum recommended age is 5.
Reservations: Advanced reservations required and we recommend booking this a month or more before your arrival. This event is "RESERVE NOW PAY LATER"; we need a credit card on file to finalize your reservation but we do not charge you for your space until a few days before the beginning of your vacation!
Minimum Notice for Cancellations / Changes: At least 48 hours before the start of the event.
---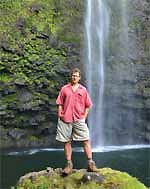 Kevin's Activity Tips:
EVERYBODY loves waterfalls, and this full-day adventure gives you the opportunity to explore the majestic Waipio Valley, the gorgeous Hamakua Coast and some of the most amazing waterfalls you will ever see! This tour starts off by taking you down via a 4WD van into Waipio Valley. YOU DO NOT even want to THINK about driving a rental car down this extremely steep road. The fine for driving a 2-wheel drive car down there is $200+ and that pales in comparison to the $700 or so you'd pay to have the car towed back up the road, which has an absurdly steep grade of 25%!
When you hit the valley floor you will cross streams and pass through taro fields all while learning about the local flora and fauna from your guide. In the back of this sacred valley, you will view Hi'ilawe falls as it plummets an astonishing 1300 feet! After exploring the valley, you will ascend back up and enjoy lunch with a spectacular view at the Waipio Valley lookout.
After lunch, you will continue on to take in the gorgeous Hamakua Coast on your way to Akaka Falls, arguably the most picturesque waterfall in Hawaii. If weather permits, guests are usually able to swim at a private 60' waterfall so be sure to bring a swimsuit and towel. The next stop is a private tropical fruit farm where you can sample seasonal fruits, macadamia nuts, and Hawaiian coffee. You will also have access to a private lookout of Hilo's beautiful Rainbow Falls.
This is a F U L L – D A Y excursion. Plan on being out from about 6:30am to about 5pm. The tour is limited to 12 people, so you can be sure to get a personalized experience. Umbrellas and rain jackets are provided if they are needed, but you are welcome to bring your own. Wear comfortable clothes and good walking shoes that get good traction. The hiking is easy on this tour, and no more than a half a mile at a time, but it can be slippery and there is some uneven terrain. We recommend bringing a light jacket, hoodie or sweater for warmth as temperatures can fluctuate throughout the tour.