Umauma ATV Tours
---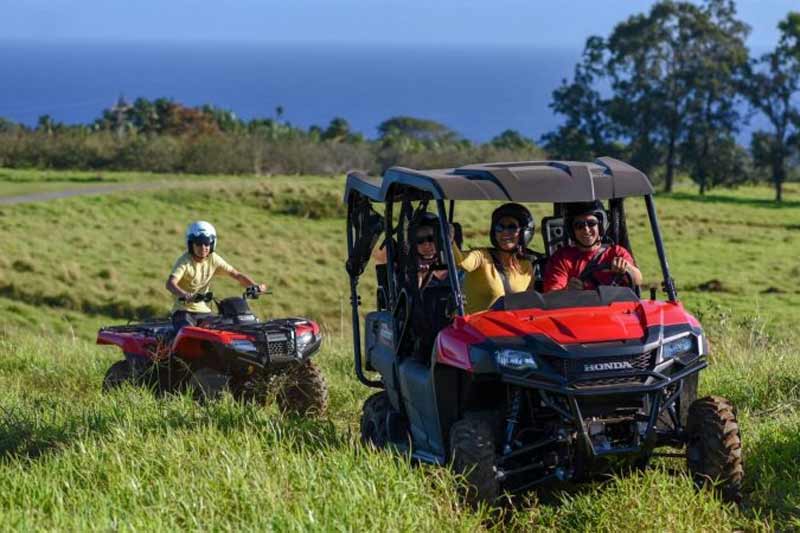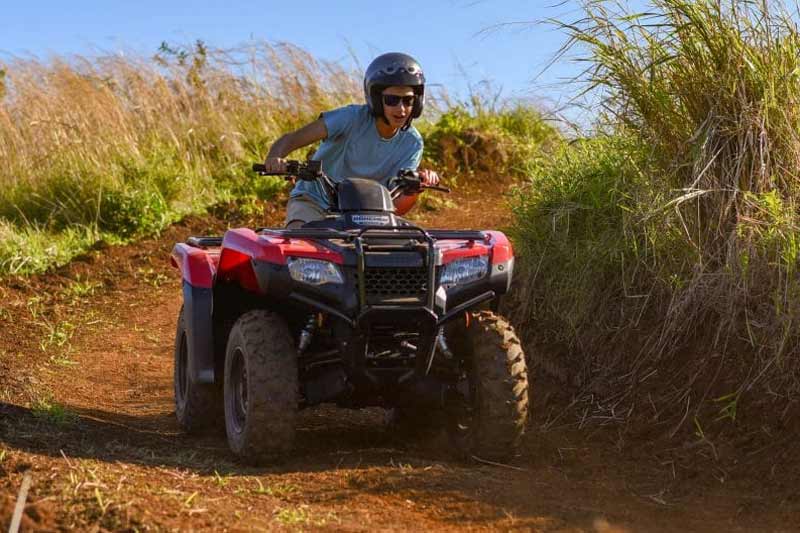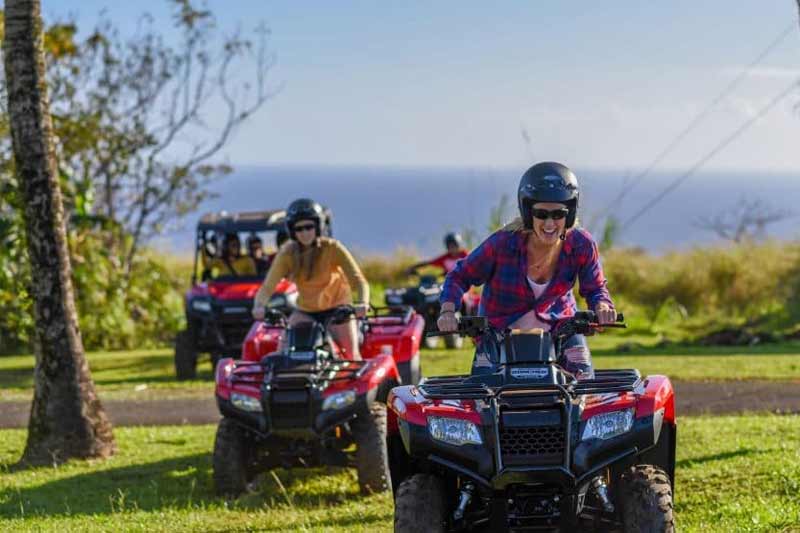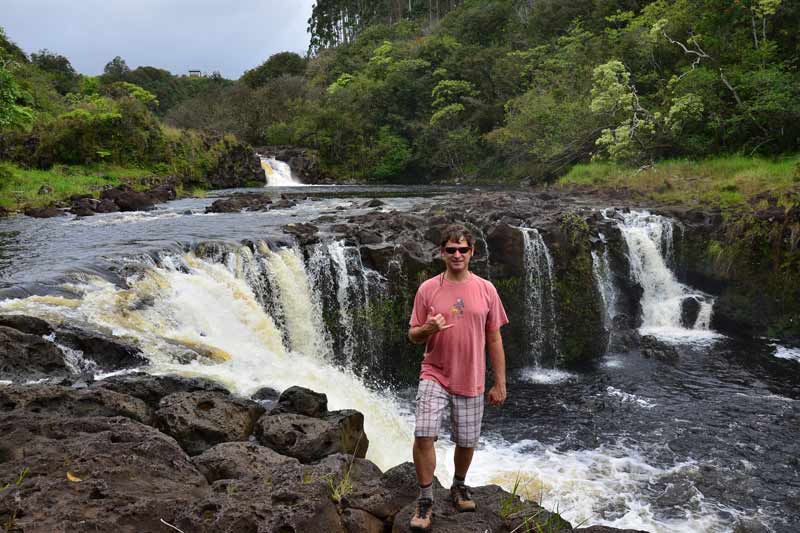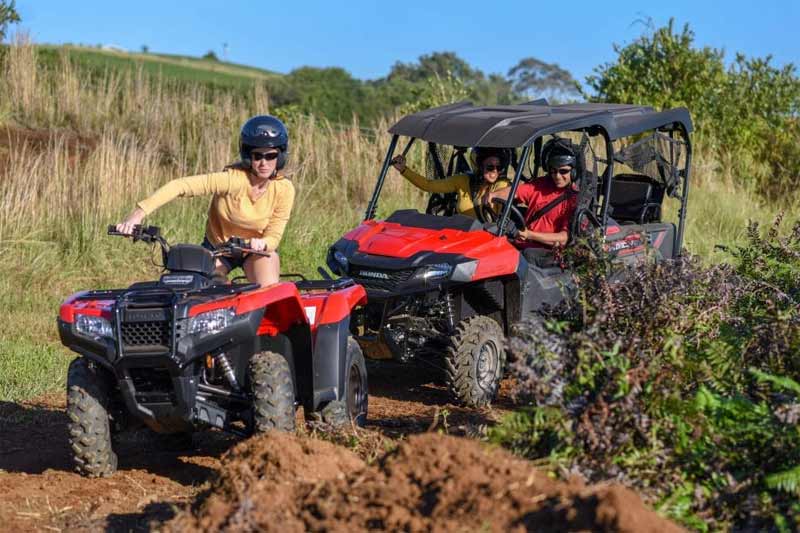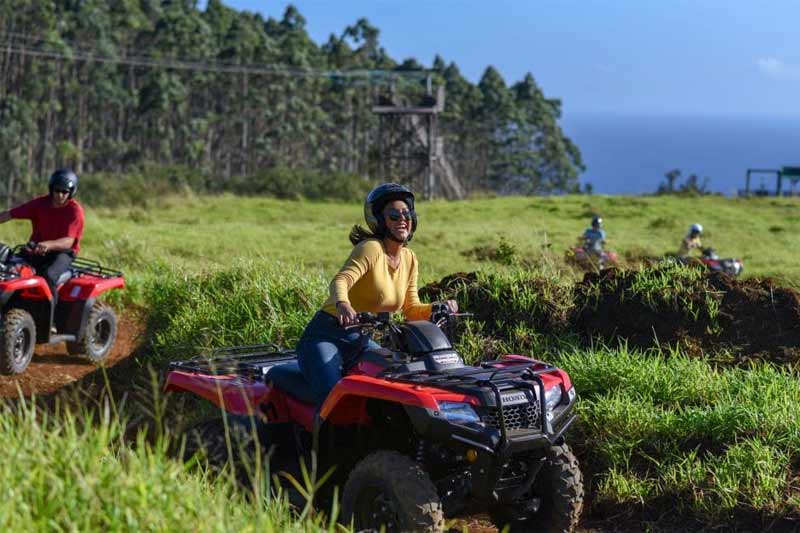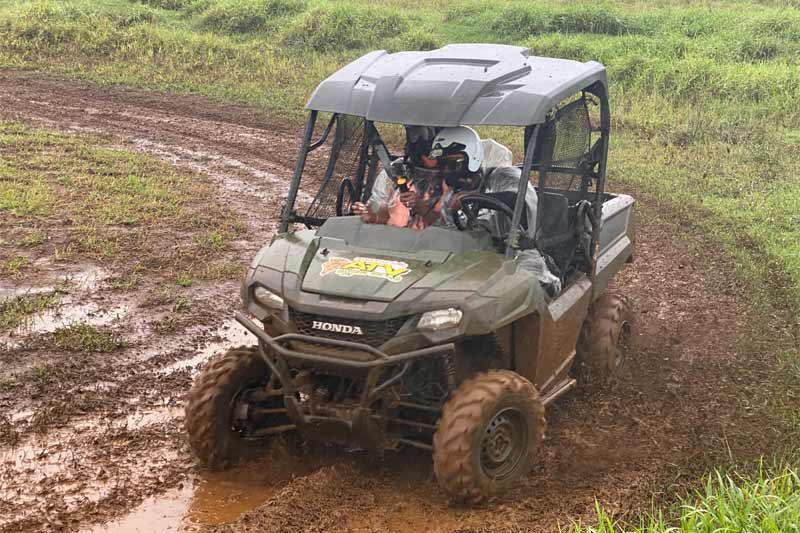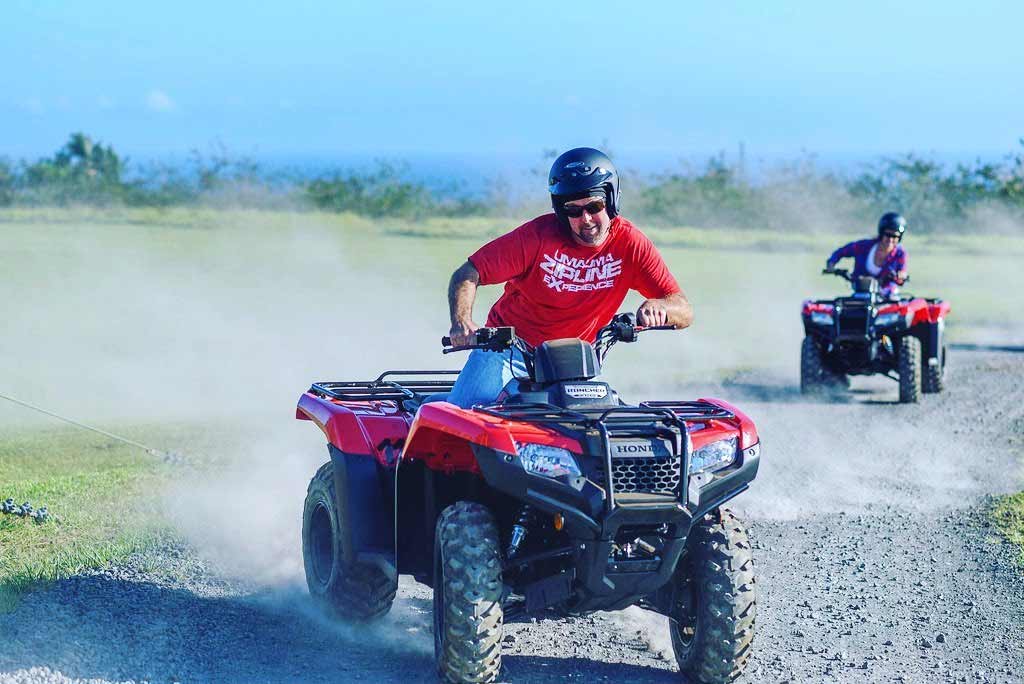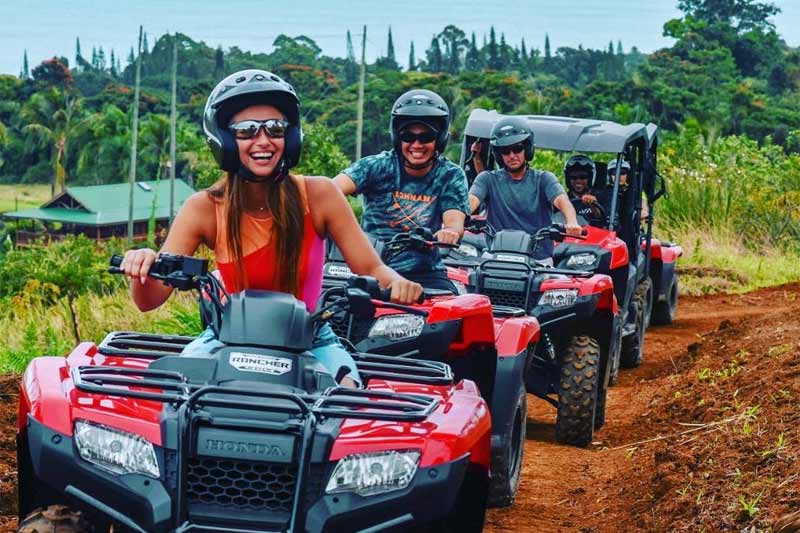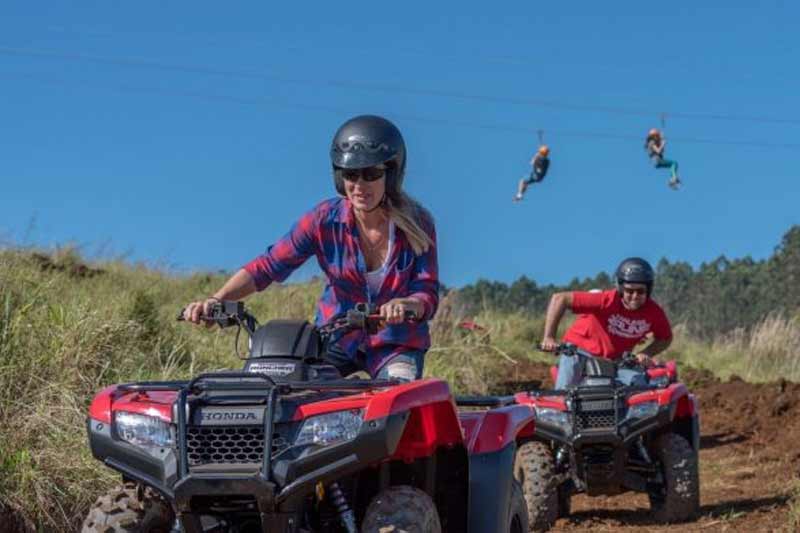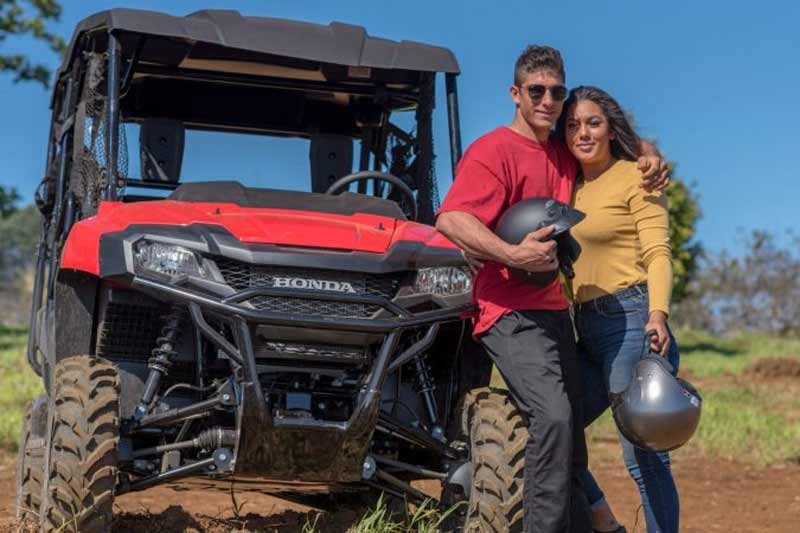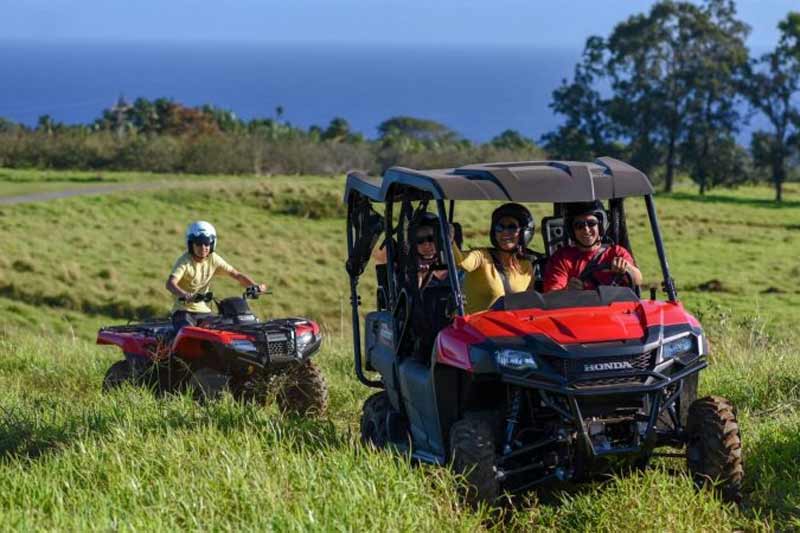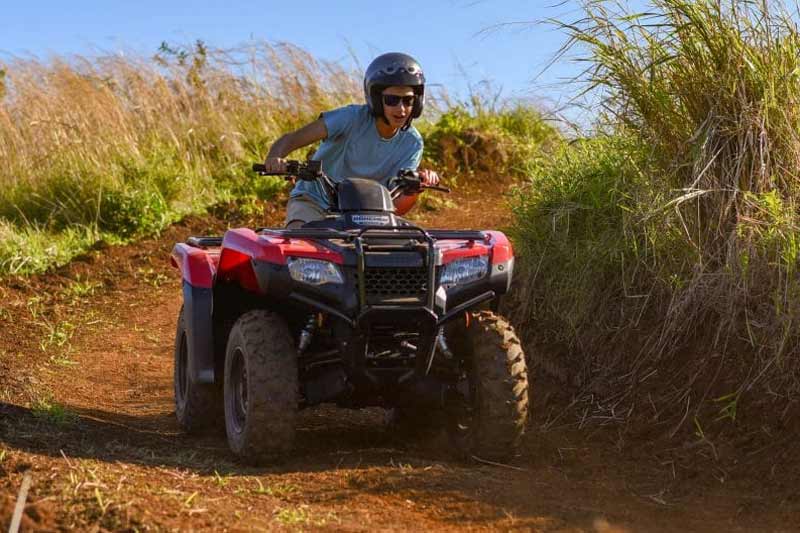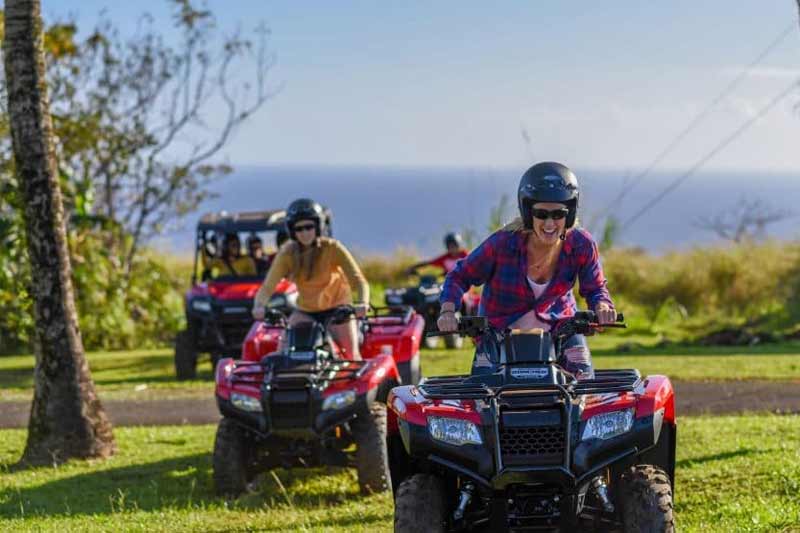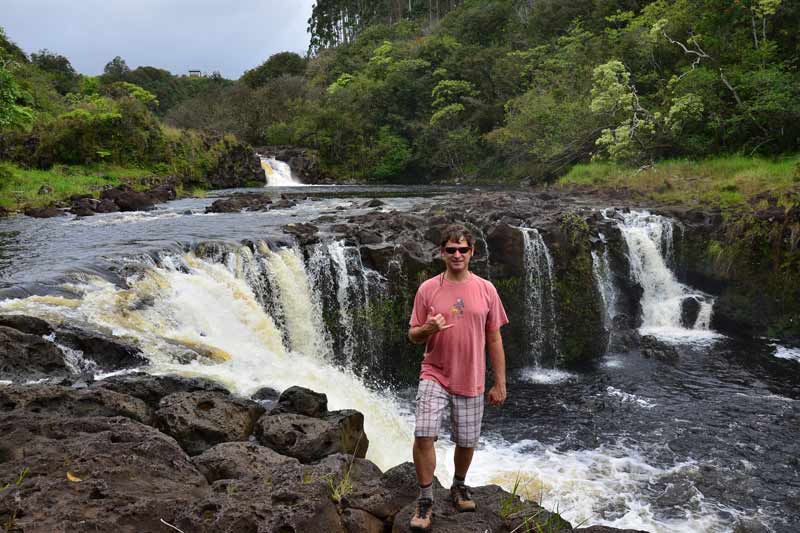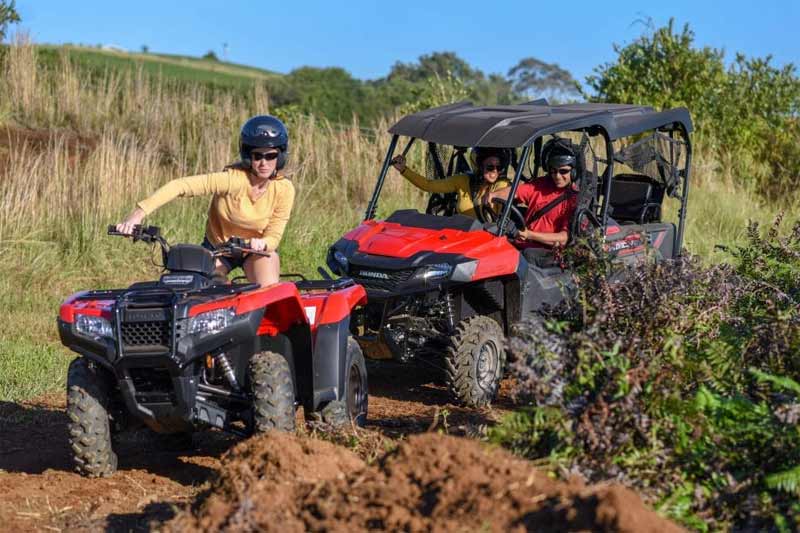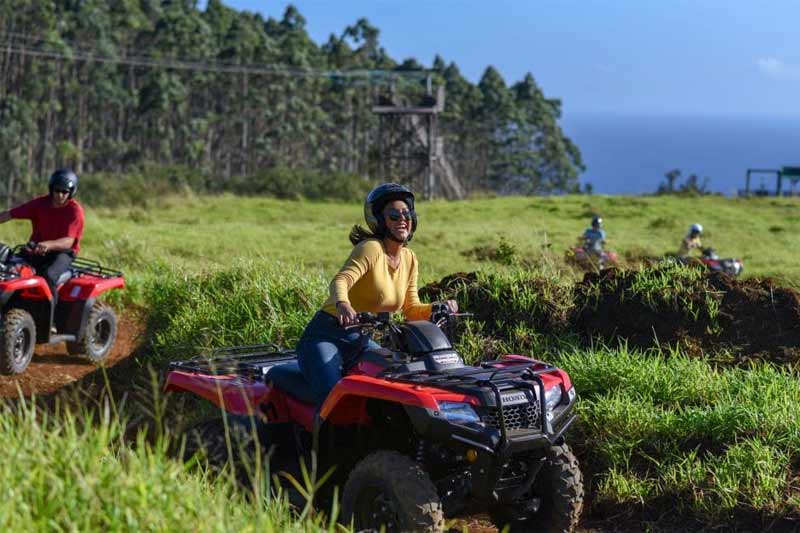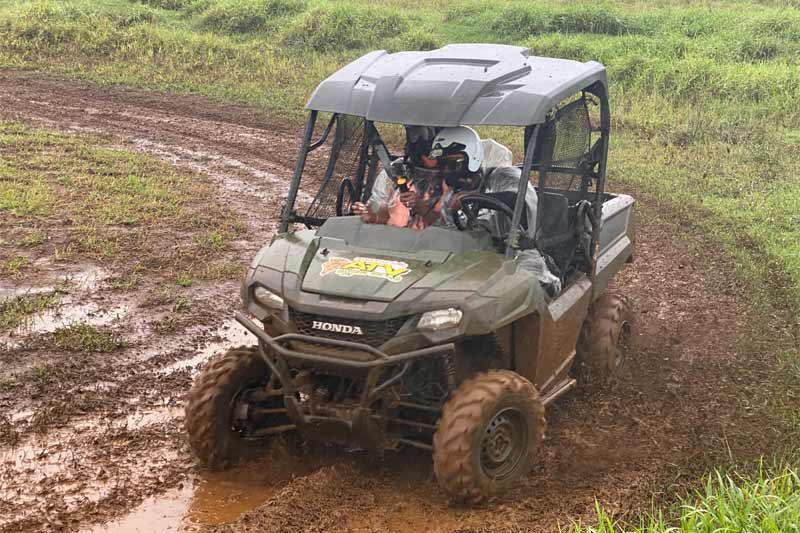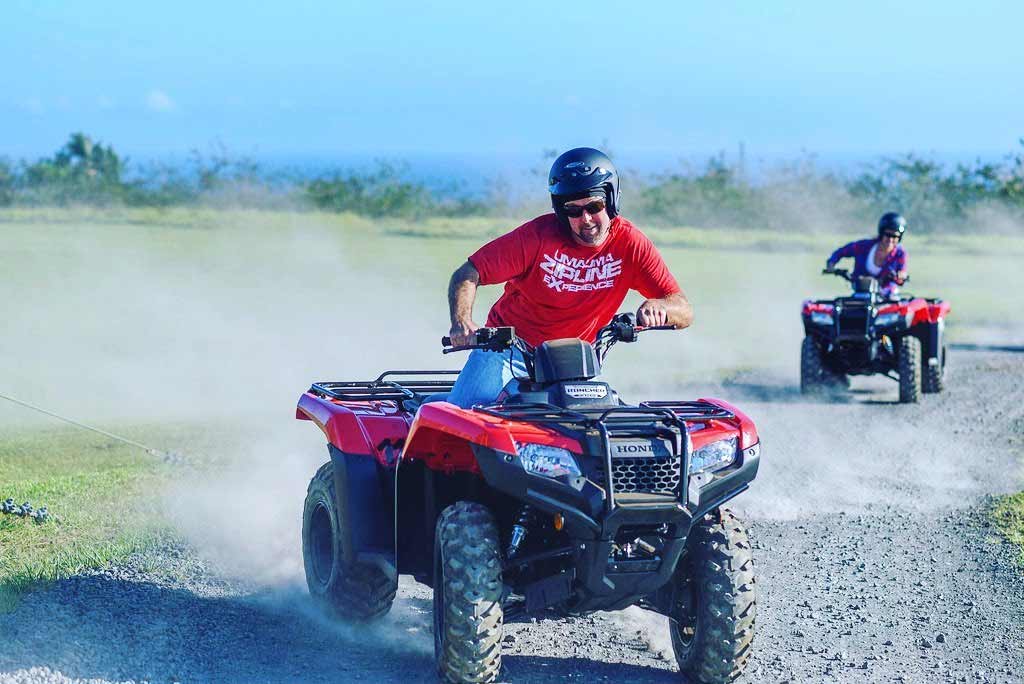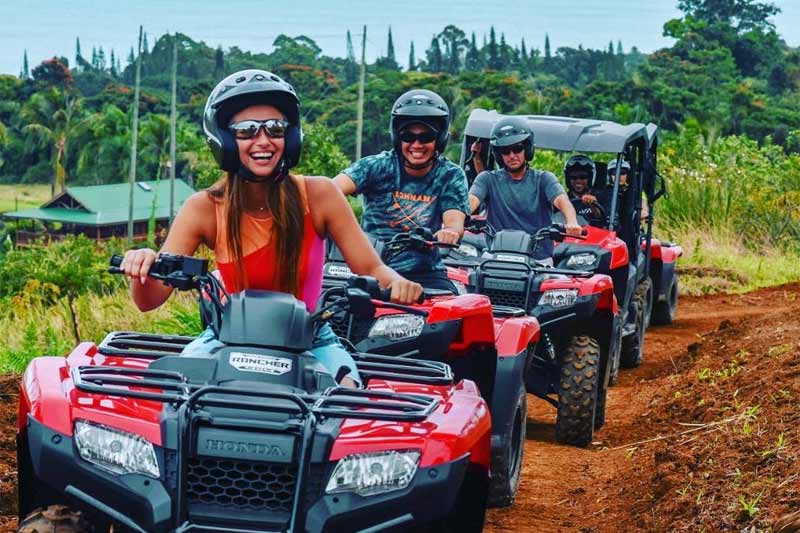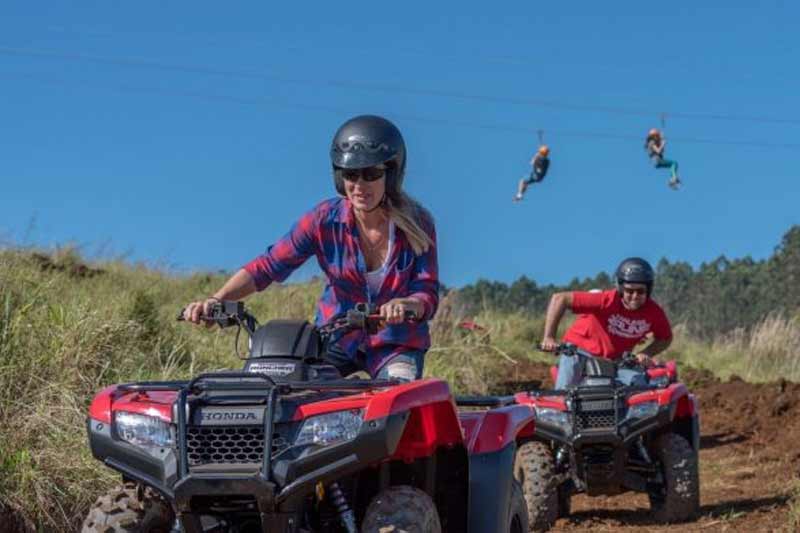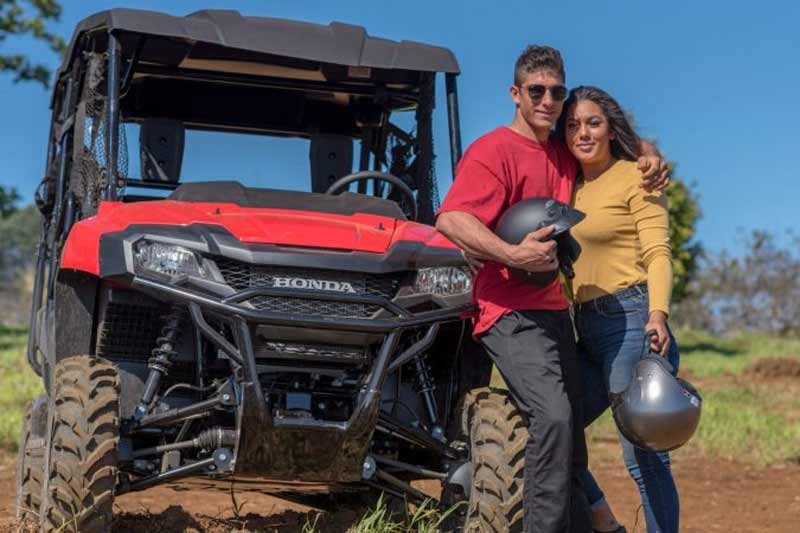 ---
Highlights
Single ATV's, two and four seat UTV's available
Ride to a beautiful waterfall valley
Stop for photos and a quick dip in the waterfall pool
Drivers must have a valid Driver's License. Minimum passenger age 4.
---
Description
Located along the scenic and undeveloped Hamakua Coast, the Umauma Experience offers you the chance to explore their beautiful land on a thrilling, fun-filled adventure for the whole family. Get down and dirty as your trained guides lead you along their course with stunning panoramic views of the Pacific Ocean, breathtaking stops to view the Umauma River and Waterfall, and a journey through a garden teeming with tropical plants of every imaginable type. Watch the ziplining people fly overhead … and YES you can do BOTH the ziplining and ATV's tours in the same day!
This tour follows a 5.5 mile private course with plenty of photo opportunities. A break is taken at a waterfall swimming hole where a snack is served and you may take a quick dip. The tour is priced per vehicle … the are single-rider ATV's, two seat Side-by-Sides, and 4-seat UTV's.
9:00 am, and 1:00 pm ATV tours offered Monday through Saturday (11am added in peak season)
5.5 mile private course
4×4 ATVs or Side x Side UTVs (2-seat or 4-seat) as well as single ATV's
Photo opportunities of our beautiful waterfalls and tropical scenery
Includes a break at our private waterfall and pond where a light local snack is provided, as well as the option to cool off and take a quick dip
Great for all skill levels! Fun practice course to familiarize riders with ATV operation
---
Cost
Umauma ATV Tour Rate (UMA5)
$212.00 per Single ATV, $323.00 per 2 Seat Side by Side, $547.00 per 4 Seat UTV (plus 4.712% Hawaii sales tax)
---
---
Details
Schedule: Monday through Saturday at 9:00 am, and 1:00 pm (11am added in peak season)
Duration: 1.5 hours
Drive Time: From Hilo 30 minutes. From Waimea / Kamuela 70 minutes. From Waikoloa Beach 1 hour and 45 minutes. From Kailua-Kona 2.5 hours
What to Wear: Closed toed shoes are required, as are long pants , shirts with sleeves (no tank tops), and wear a bathing suit under your clothing if you want to take a quick dip at the waterfall. Also bring a water bottle, camera, day pack, etc.
Gear Provided: Helmet and Goggles
Group Size: Up to 16 … Four single ATV's; Two 2 Seaters, and Two 4 seaters.
Restrictions: All drivers must have a valid driver's license! Minimum age for single drivers is 16 and minimum age for driving larger vehicles is 18. Maximum weight for drivers / front seat passengers is 350 pounds and maximum weight for back seat passengers is 250 pounds. Minimum age for passengers is 4 years old. Anyone under the age of 18 must be accompanied by a parent or guardian. No one who is pregnant or who has any serious medical conditions or a history of neck or back injuries may participate.
Reservations: Advanced reservations required and we recommend booking this a month or more before your arrival. A credit card is required to secure your space and the Umauma Experience will charge your credit card when your space is confirmed.
Minimum Notice for Cancellations / Changes: At least 48 hours before the start of the event.
Weather Policy: Tours run rain or shine as this area gets frequent light showers. Rain panchos are provided in case of wet weather.
---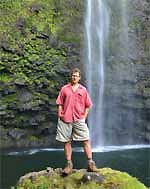 Kevin's Activity Tips:
The Umauma Experience is the name of this magical place and the overall description of all the events that there are to do here on this amazing waterfall property. We've offered the Umauma Zipline to our clients for years, and they have recently added ATV's to their fun lineup of events. This is a great way to explore this ranch, with wide open vistas, tropical gardens, and a canyon loaded with waterfalls that are just jaw dropping. If you don't do the zipline, this is the SECOND best way to see the sights of Umauma.
The ATV's available here come in three sizes … single ATV's for riders 16 and older with a valid driver's license, 2 seat Side-by-Sides that allow you to switch drivers during the tour, and 4 seat UTV's that also allow for changing drivers. The larger vehicles have a minimum age to drive of 21 (18 with parent's consent who is also along on the tour.)
When making reservations we need to know the names of the single drivers, and who will be the initial driver and the names of passengers on each of the other vehicles. The reservation form will prompt you for all the information we need.