Dolphin Adventure and Reef Snorkel
---
Dolphin Adventure and Reef Snorkel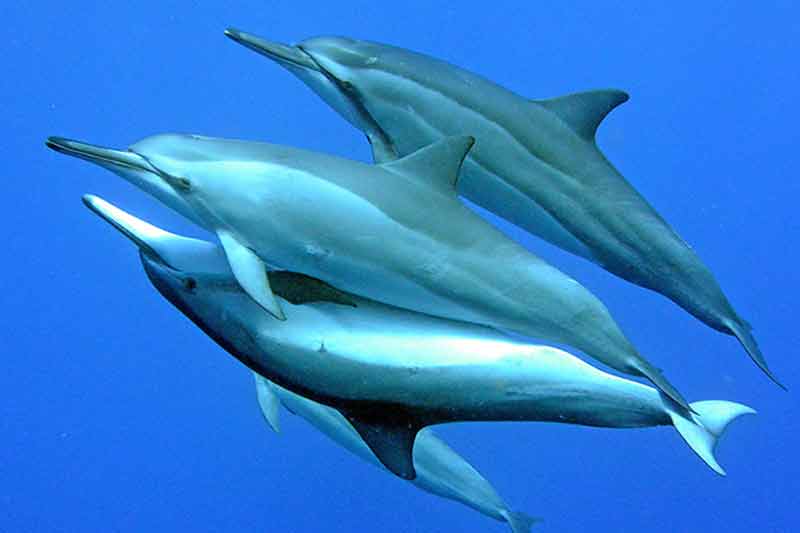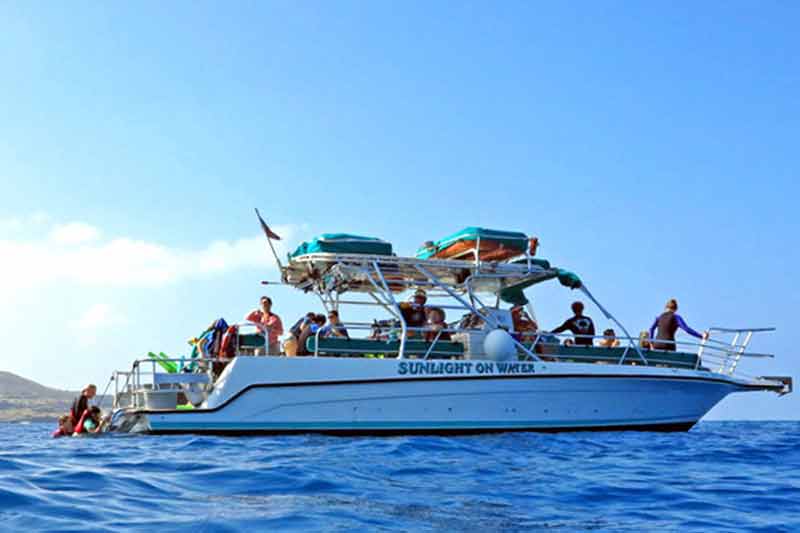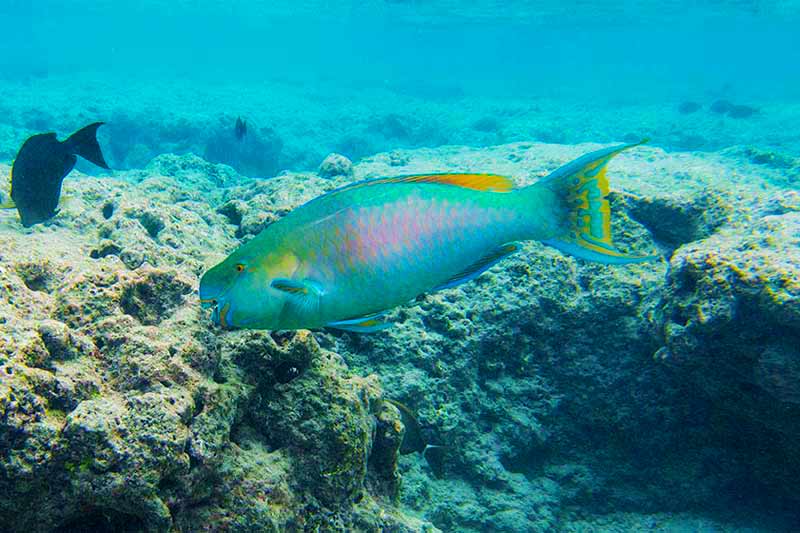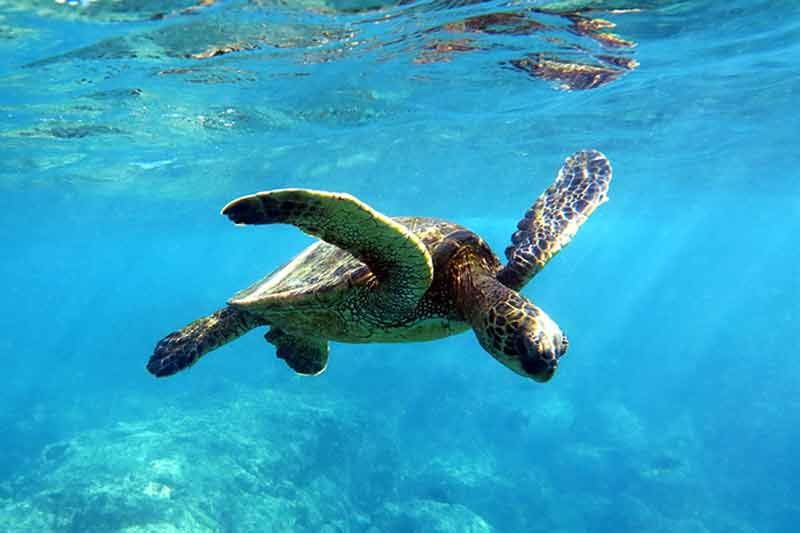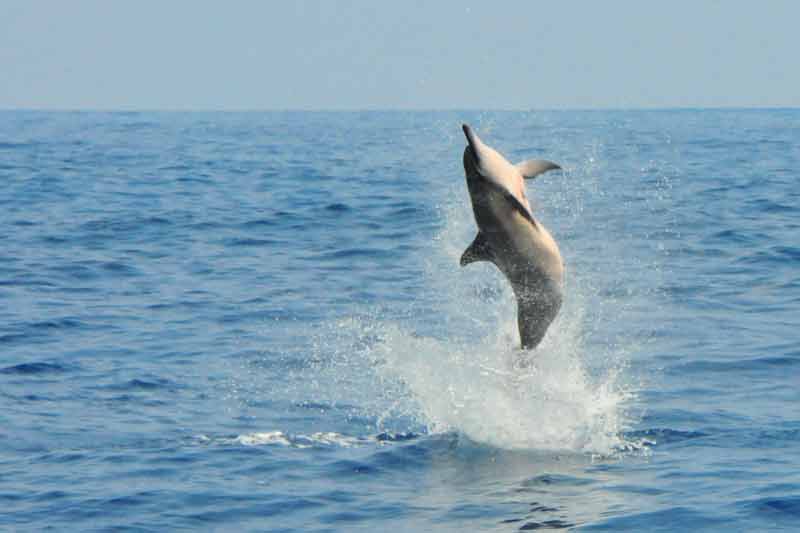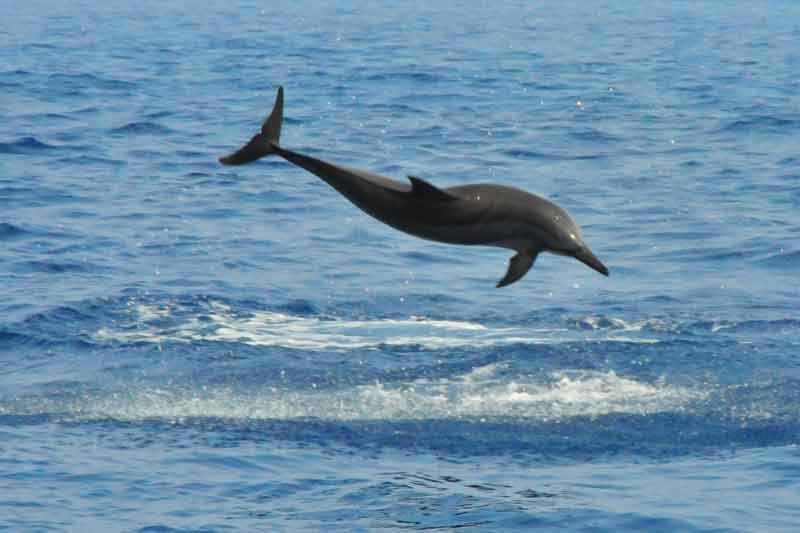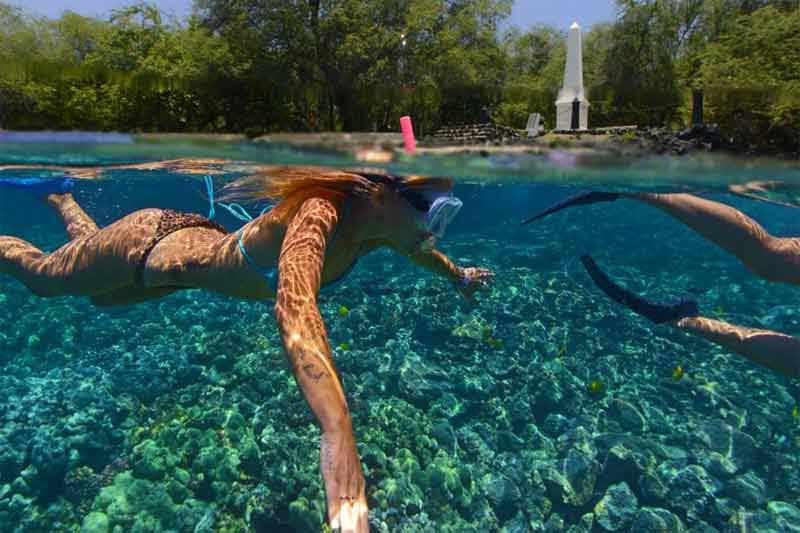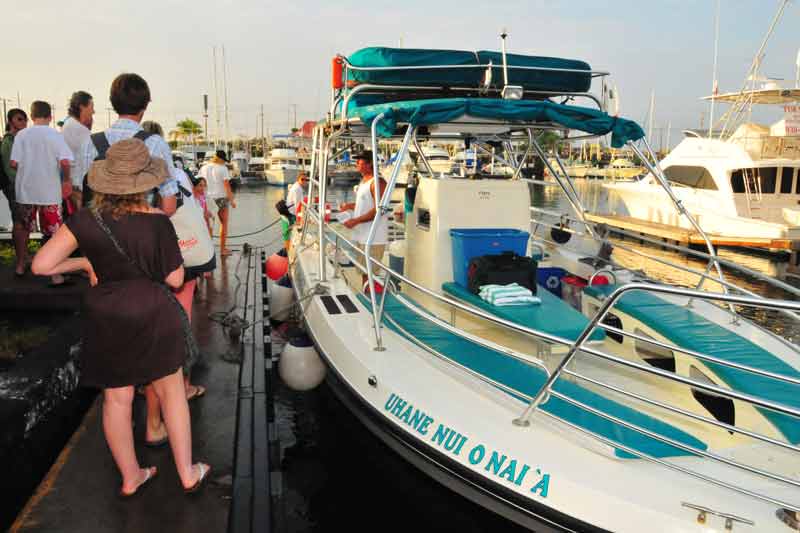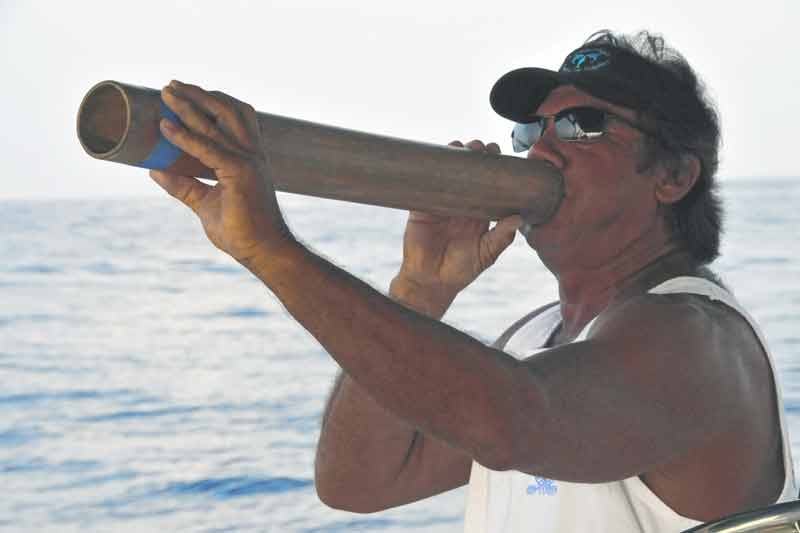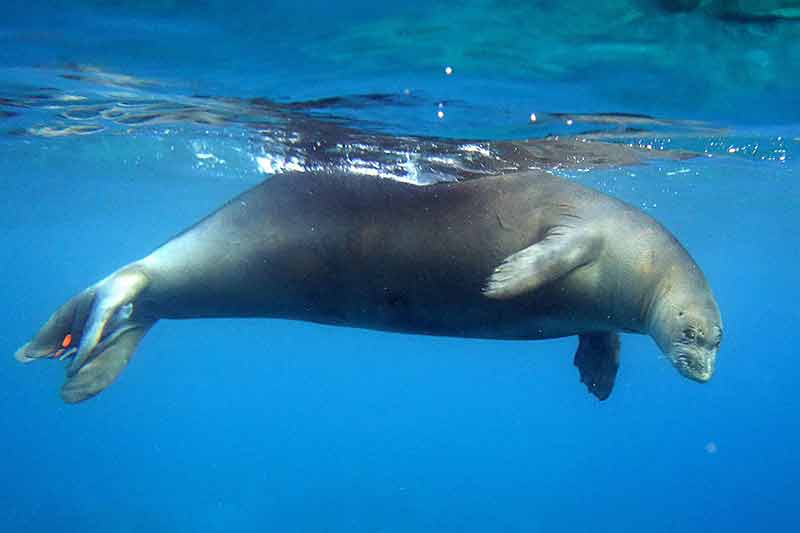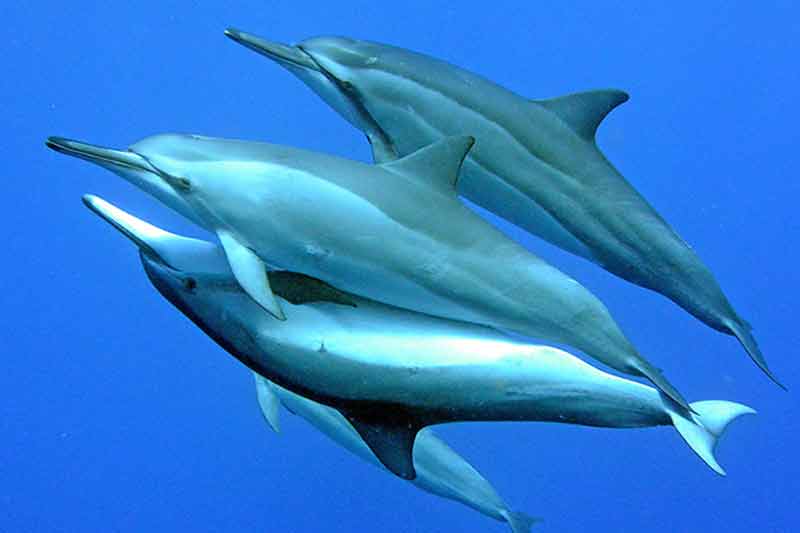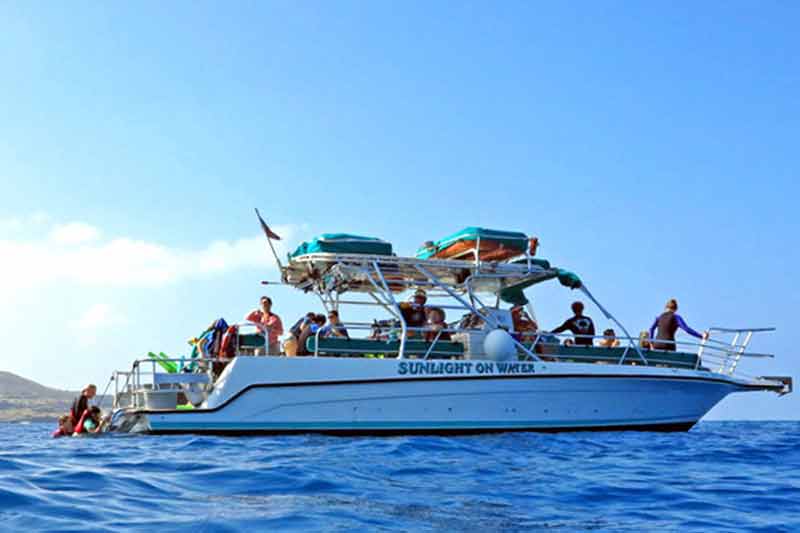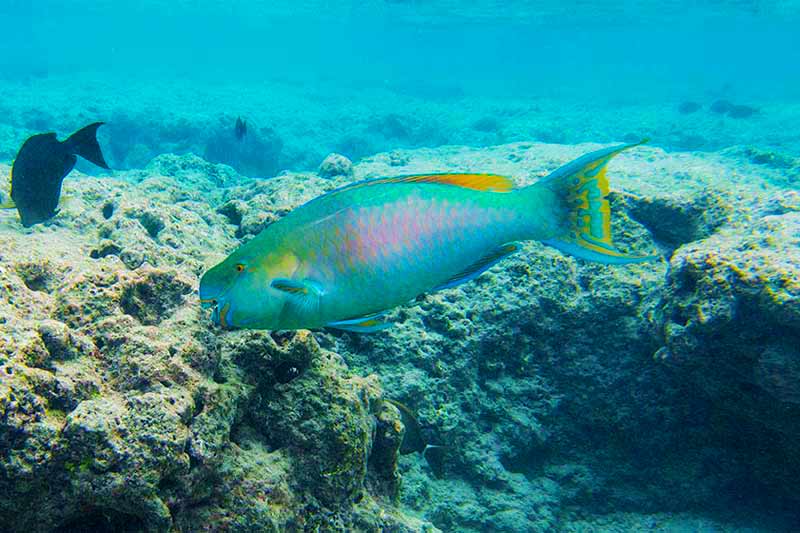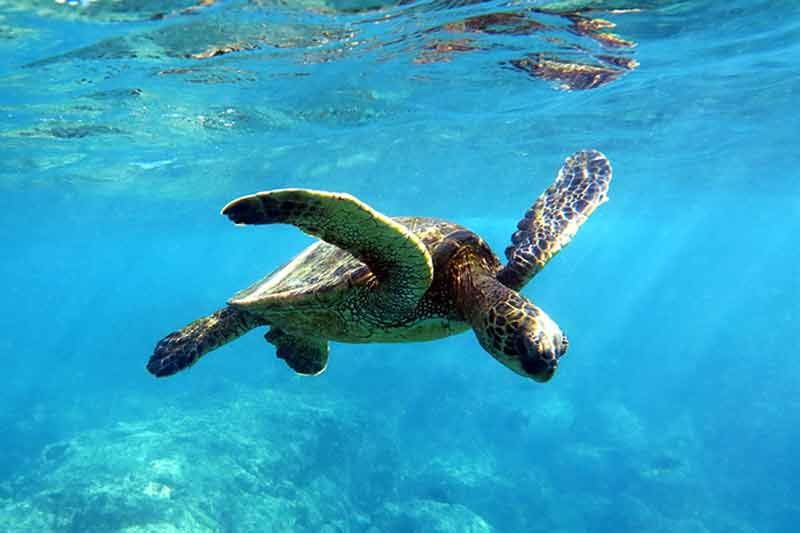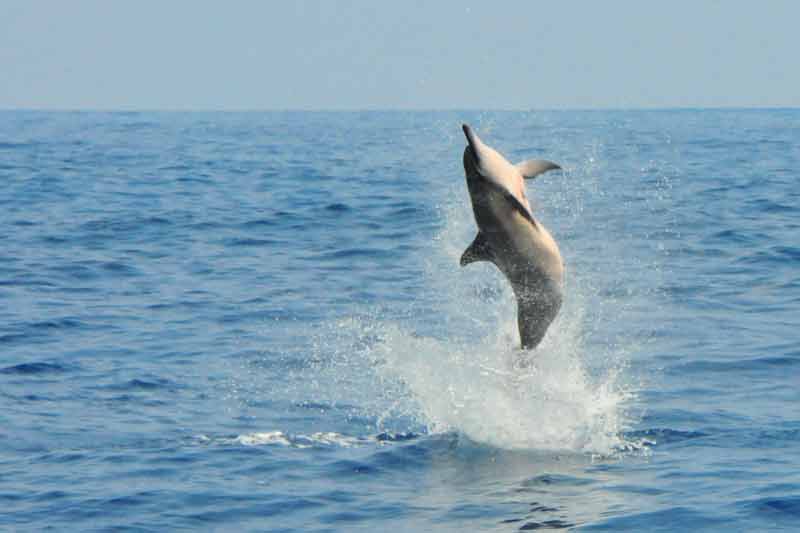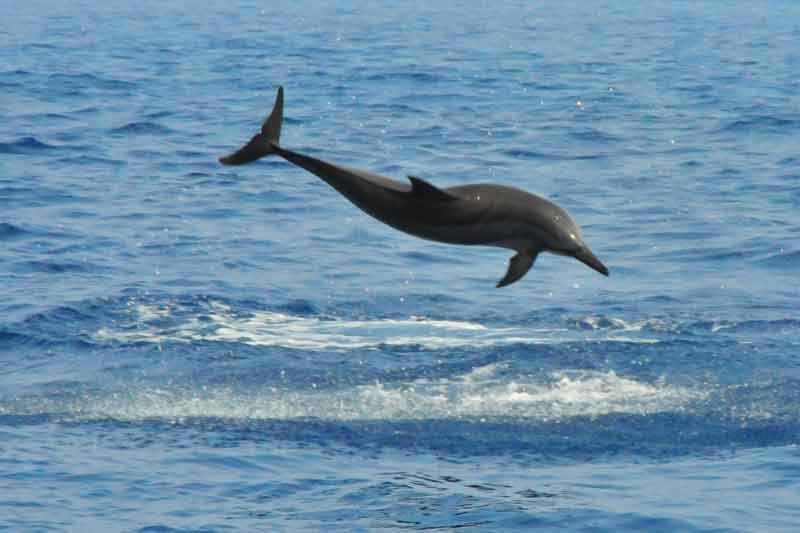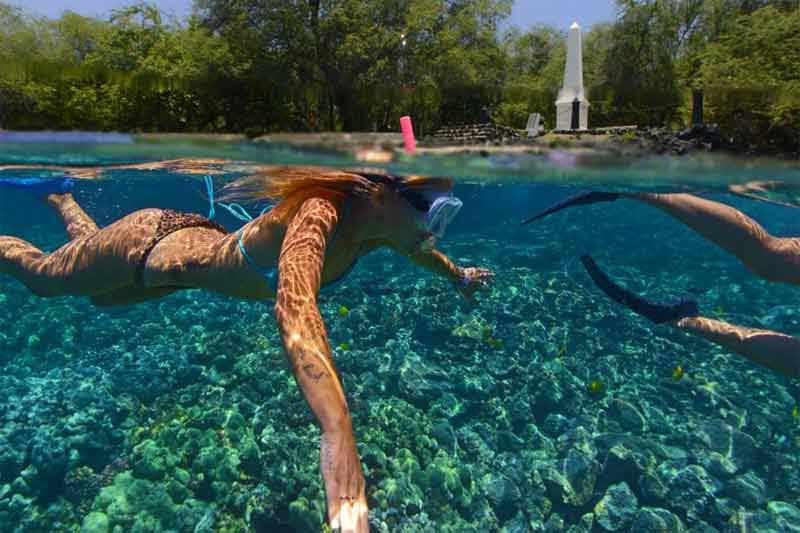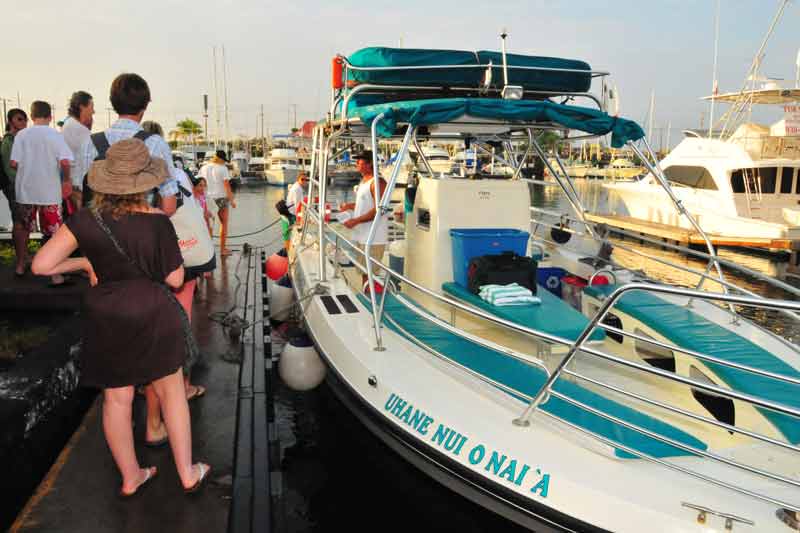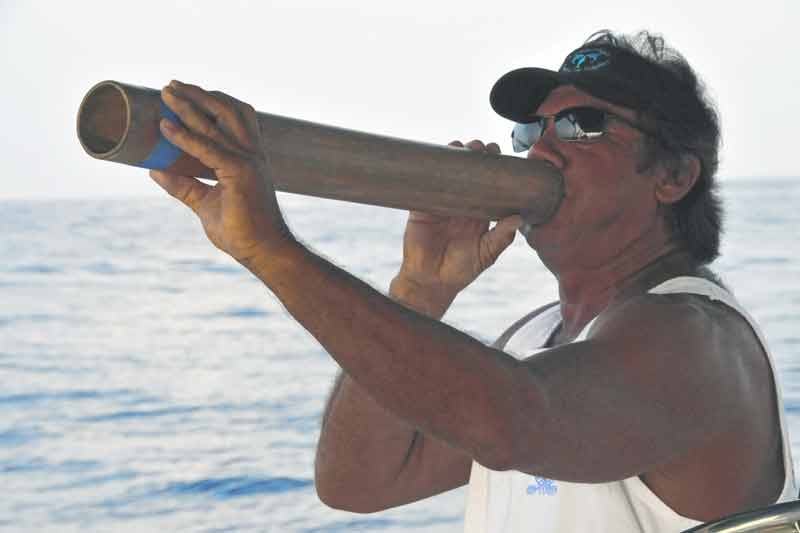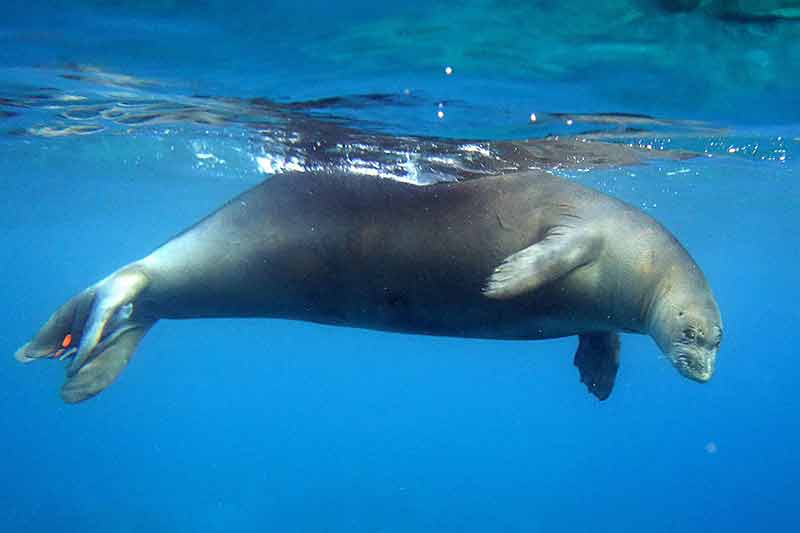 ---
Highlights
Fast comfortable speedboat
Dolphin watching from the boat
Excellent reef snorkel locations
Daily morning departures from Honokohau Harbor
---
Description
Hawaiian spinner dolphins are year round residents of Hawaii, and this is your opportunity to see them in their natural habitat. On the way to and from some excellent reef snorkel sites, the crew will watch out for pods of spinner dolphins, bottle nose dolphins, melonhead whales, and other marine mammals.
Join the crew of the Uhane Nui O Nai'a (Great Spirit of the Dolphin) for an unforgetable morning along the Kona Coast. The Uhane Nui O Nai'a is a 40' vessel that has been custom built for snorkeling, with two ladders and a swim platform at the stern. It offers a fast, stable, smooth ride with comfortable padded seating, a rest room, plenty of shade, and a warm freshwater shower after you are done snorkeling. She is Coast Guard certified for 35 passengers but to ensure a quality experience for everyone, the tours are limited to a maximum of 25 guests
For those who don't snorkel, this boat also offers unparalleled viewing opportunities for watching and photographing dolphins at the surface and during their acrobatic displays. See the slideshow for an idea of what you can experience just by riding along!
If you are seeking an experience that is out of the ordinary and that will connect you to these magnificent creatures and the Aloha and Spirit of Hawaii there is simply no better tour operator than SunLight On Water. Ecotourism is based upon the following principles; minimizing impact, building environmental and cultural awareness and respect and providing positive experiences for both visitors and hosts. SunLight on Water is committed to upholding these principles during their tours.
---
Cost
Sunlight on Water Dolphin Adventure and Reef Snorkel Rate (SOW1)
$151.35 per Adult, $129.73 per Child (12 and under), $97.30 per Ride Along Nonsnorkeler (Hawaii sales tax included)
---
Location
GPS Address: Slip G18, 74-381 Kealakehe Pkwy, Kailua-Kona, HI 96740 Click to view map
---
Details
Schedule: Daily at 7:30am
Checkin: 30 minutes prior to departure at Honokohau Harbor slip #G18
Duration: 4 hours
Gear Provided: Snorkel gear, flotation devices
What to Bring / Wear: Swim wear, towel, sun-protection and a light cover-up or jacket
Vessel: 40 foot USCG certified vessel - Custom built for snorkeling with warm water shower and restroom
Restrictions: This is a unique and active tour. Participants should be in good health and should be comfortable swimming in the ocean, although various flotation devices are available to assist those who desire them. Minimum age is 3, and children who are too young to get in the ocean must have an adult stay with them on the boat at all times.
Reservations: Advanced reservations required and we recommend booking this a month or more before your arrival. A credit card is required to secure your space but this event is RESERVE NOW PAY LATER. Our office charges your credit card for your space just a few days before the start of your vacation.
Minimum Notice for Cancellations / Changes: At least 48 hours before the start of the event. 72 hours notice required for parties of 5 or more.
---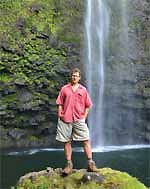 Kevin's Activity Tips:
There is nothing that compares to the feeling of being in the ocean with the dolphins! You can see dolphins on tv, you can visit them in captivity, but seeing them from a boat in their natural ocean habitat is a unique and magical experience that can touch you in ways you might not be able to imagine. Michael and Melainah Yee are Kona's unquestioned dolphin experts. They are known internationally and have been featured on several television documentaries discussing the Human/Dolphin connection. They also have an exceptional kinship with these marvelous creatures, and can offer you a dolphin experience unlike any other.
Captain Michael (aka China Mike) has been surfing, diving and has captained boats on the Kona Coast for over 25 years and is one of the most experienced captains on the Big Island. While in his teens, he became a well known champion surfer in Hawaii and Southern California. He is a complete water-man and his extensive knowledge of the coastline is unsurpassed. He is as comfortable in the water as most people are on land. When we first met "China Mike", he was at the harbor after a tour and he was doing some maintenance work on the Uhane Nui O Nai'a. I got a big grin on my face because I instantly recognized the hull … this is the same vessel that was operated on Maui as the Whale Express for several years. We loved the boat then, and we're thrilled that it is once again providing tours in Hawaii. This boat is fast, comfortable, and while some boats are TOO big and other boats are TOO SMALL … for the dolphin watching and reef snorkeling, this boat is JUST RIGHT!
We joined "China Mike" for a tour a few years ago. Our day began with a safety briefing, and just after the boat left the harbor the engines fell silent and I witnessed something that I've never previously experienced on a tour boat in Hawaii. We paused as the Captain recounted his love for the dolphins and the ocean, and shared the need to approach the day with reverence for what we would experience. He blew a ceremonial bamboo flute to each of the four points of the compass and then performed a traditional Hawaiian chant / blessing upon our day together. Very nice!
We encountered several pods of dolphins during the morning tour, and I got some great photos of them swimming at the bow and leaping into the air. And as you will learn on the tour, they are doing this while they are ASLEEP (well … half-asleep.) Dolphins sleep by resting half their brain at a time, with the other half completely alert!
Many people ask if they are able to swim with the dolphins and the answer to that question, unfortunately, is no. All swimming with dolphins in Hawaiian waters has been prohibited by Federal law effective October of 2021, so these tours now focus on watching for dolphins and observing them from the boat while on the way to / from excellent reef snorkel sights.