Island Breeze Luau
---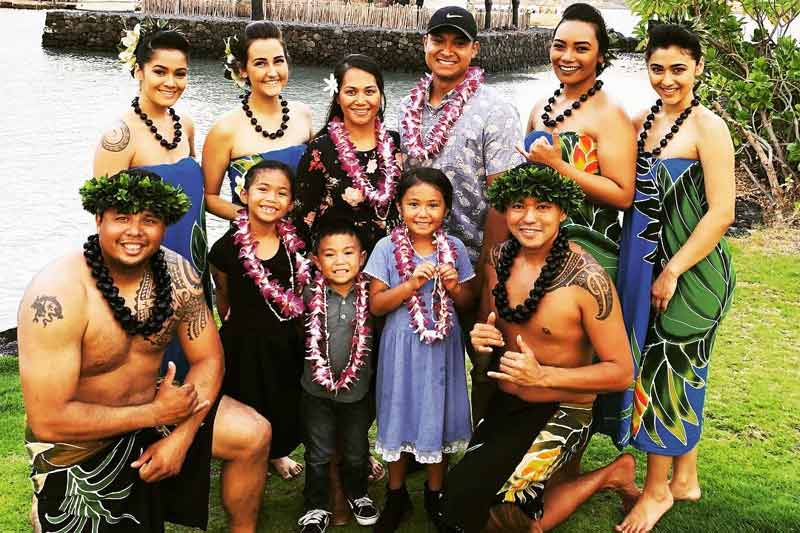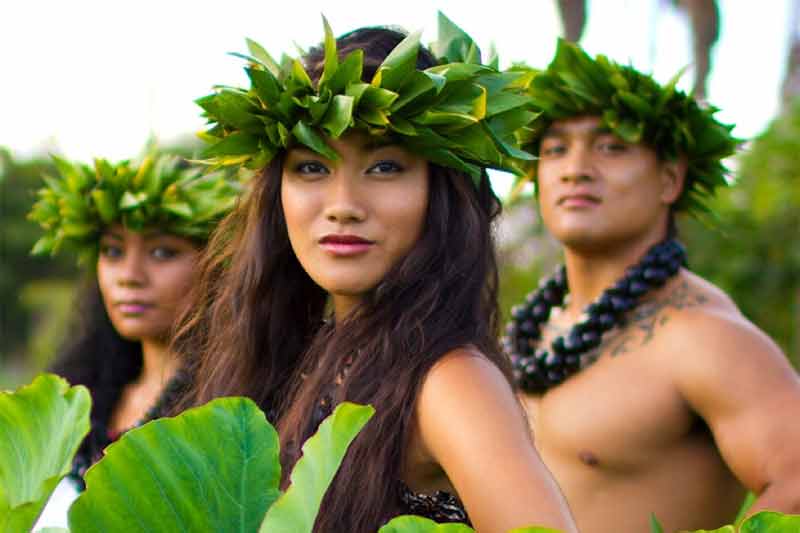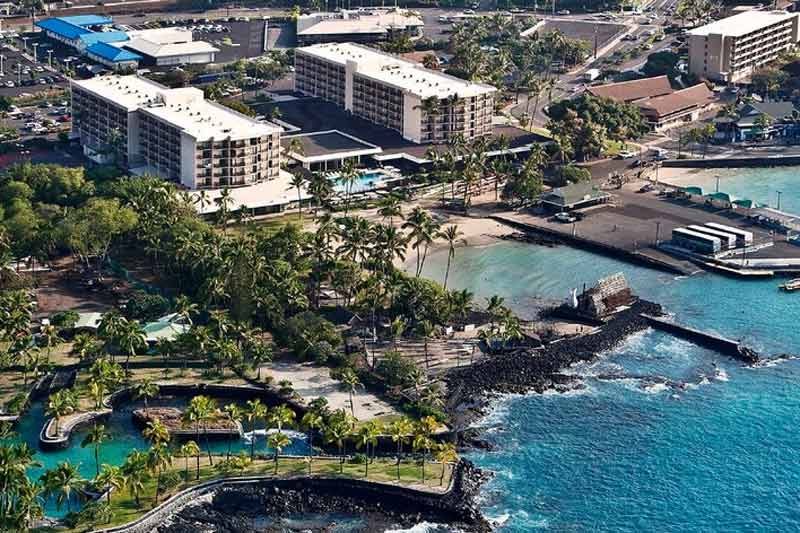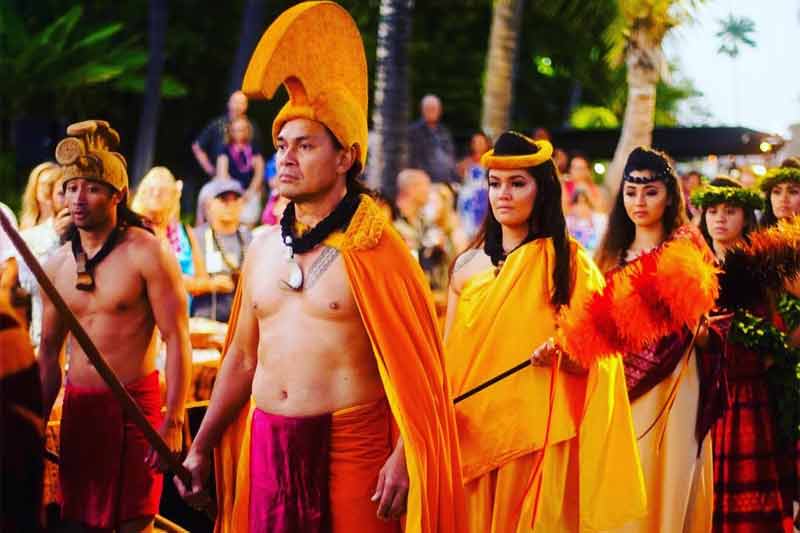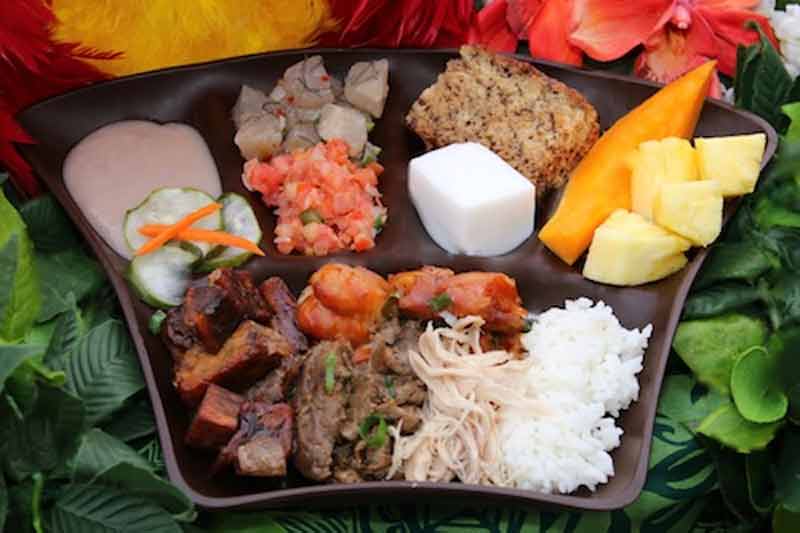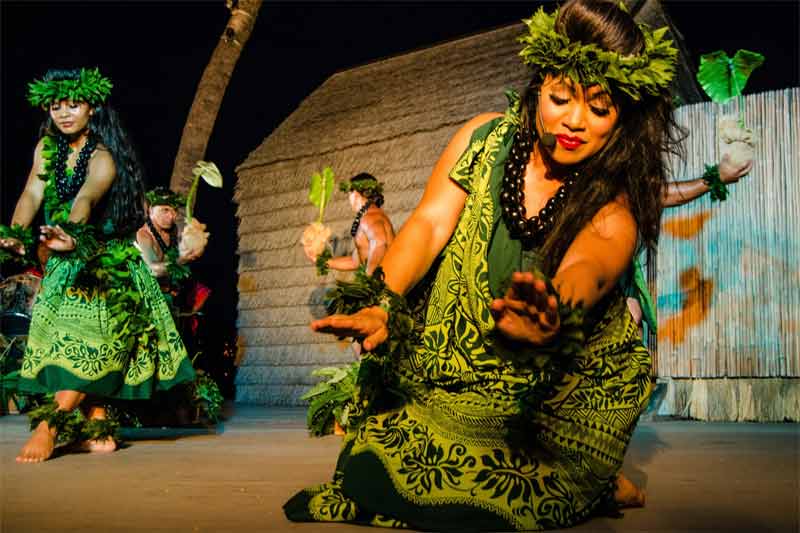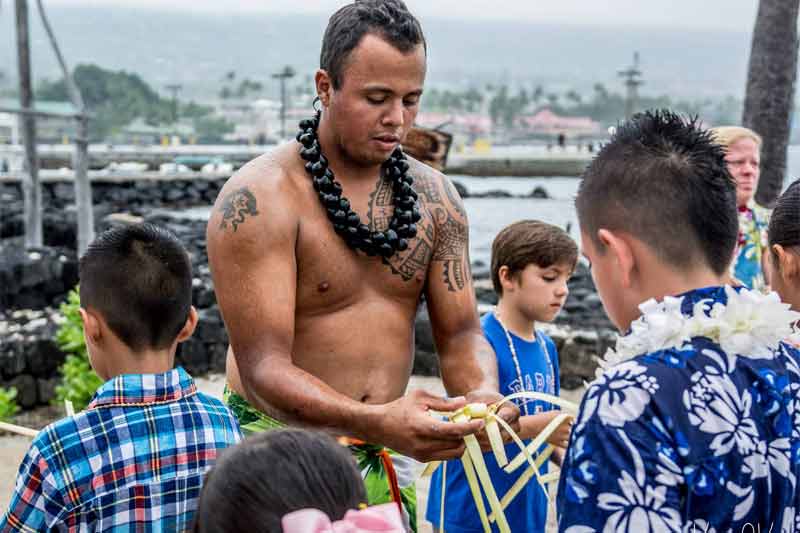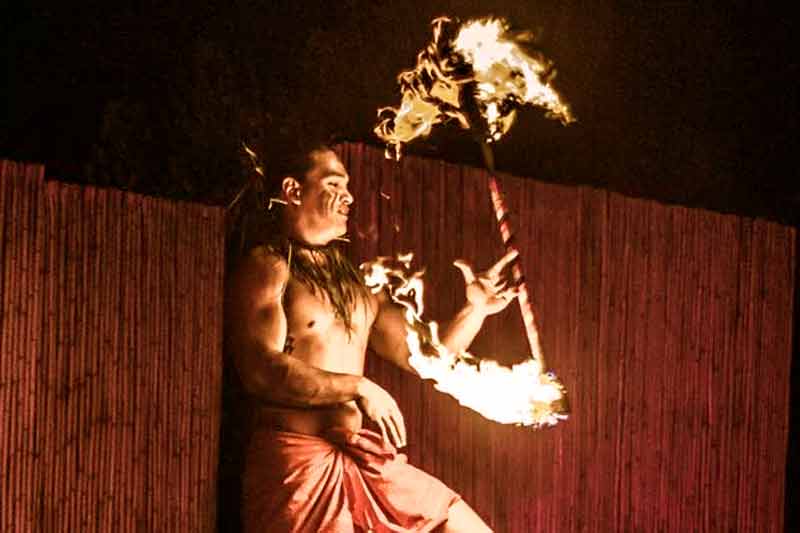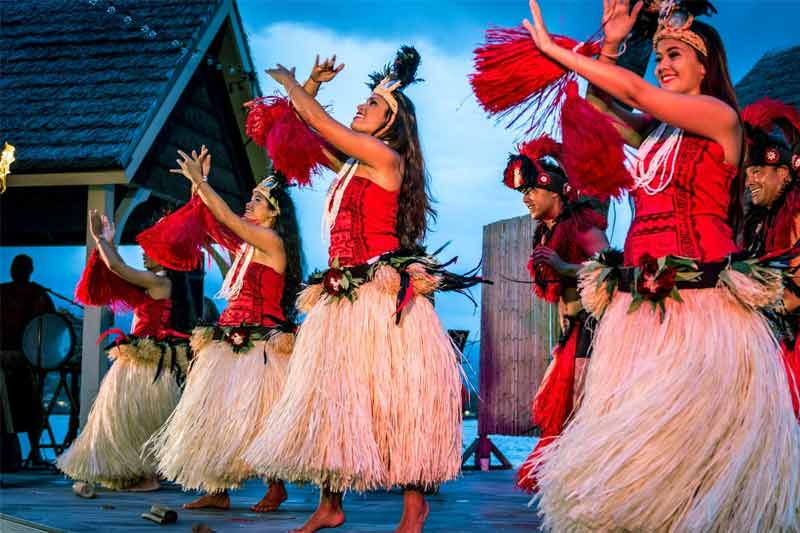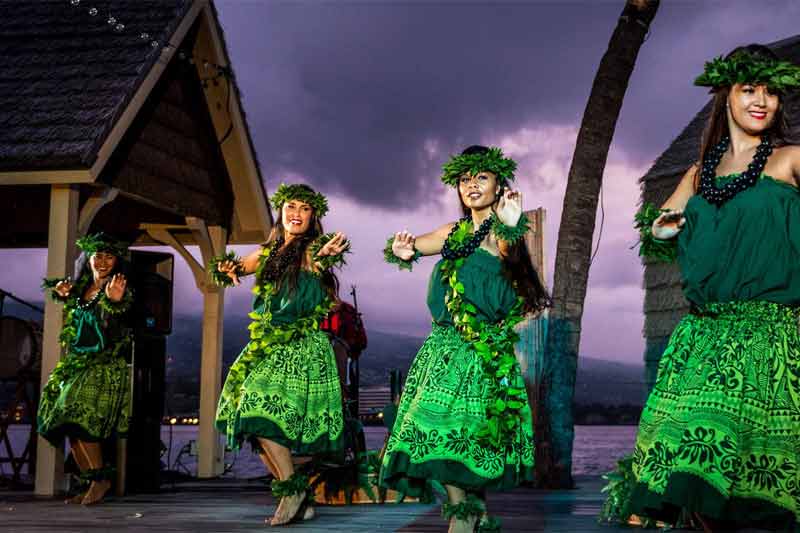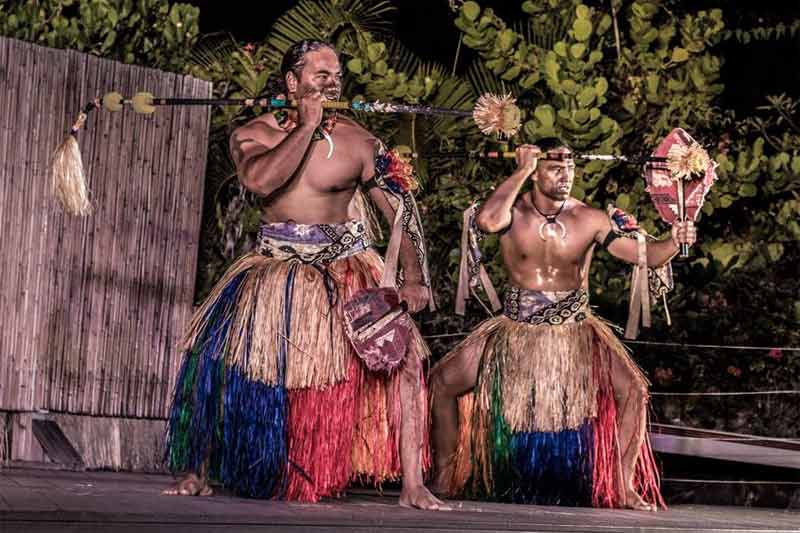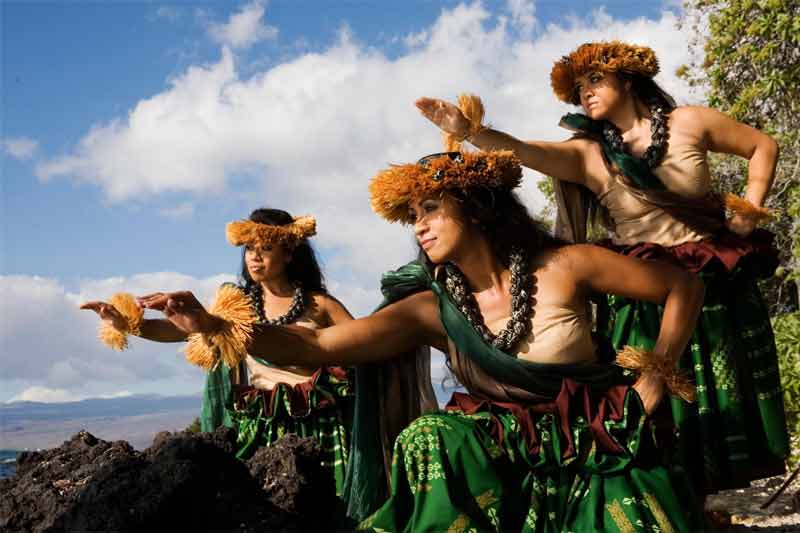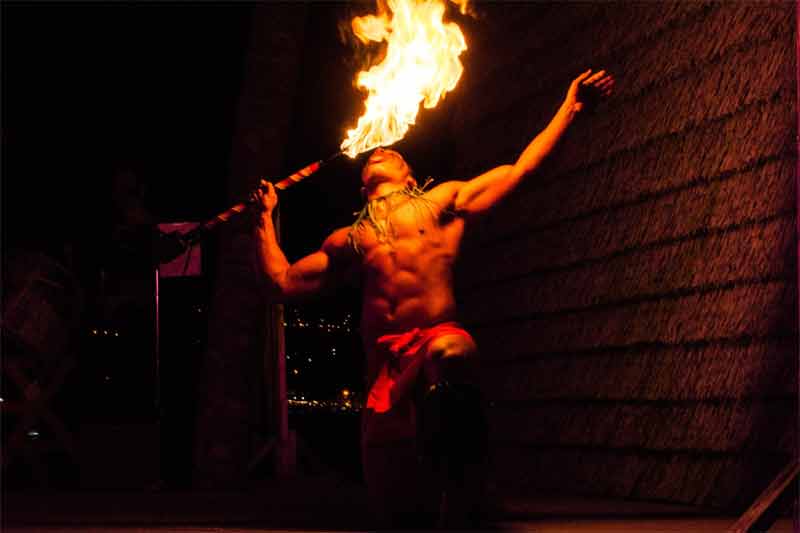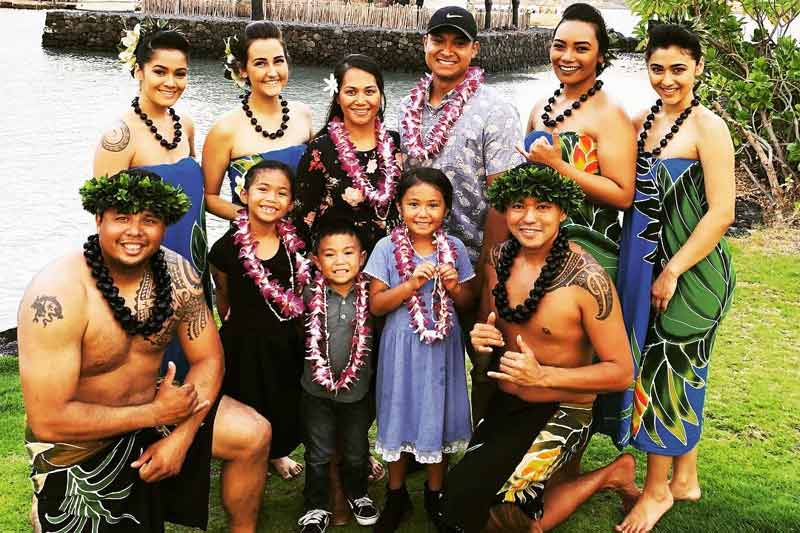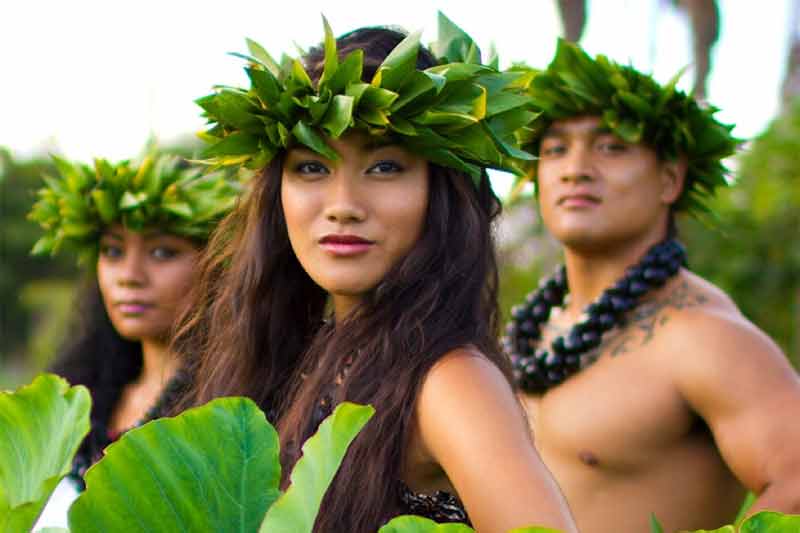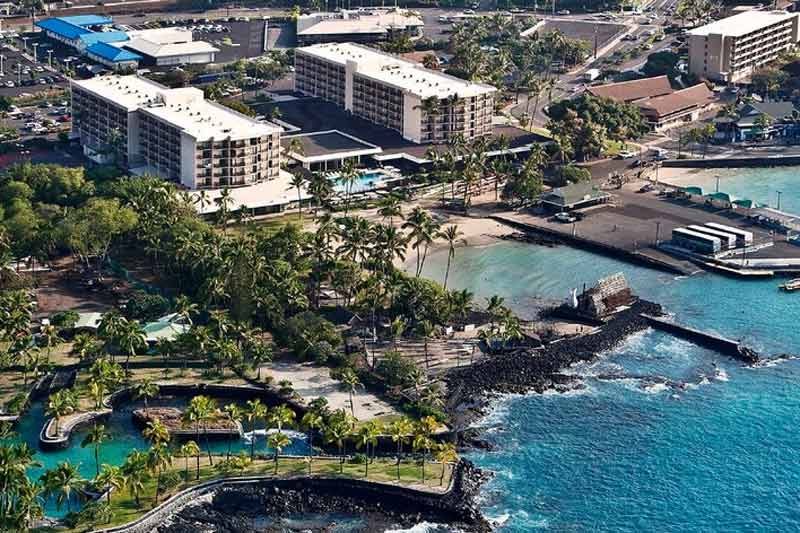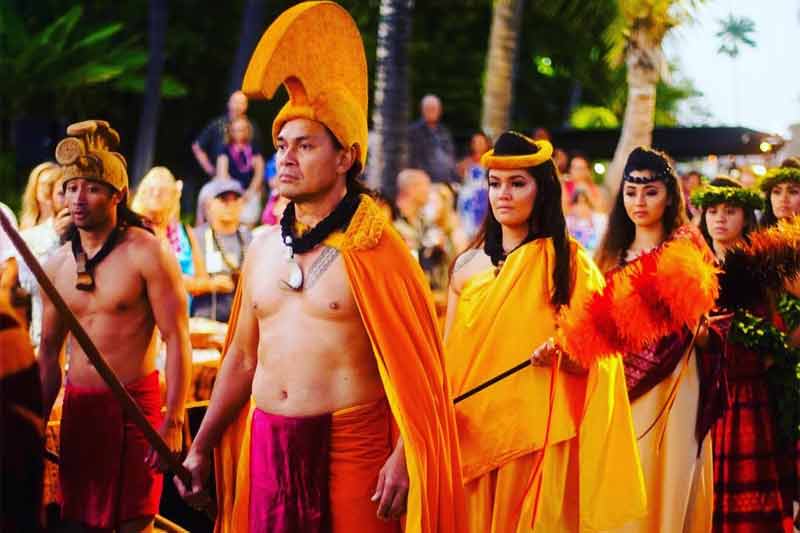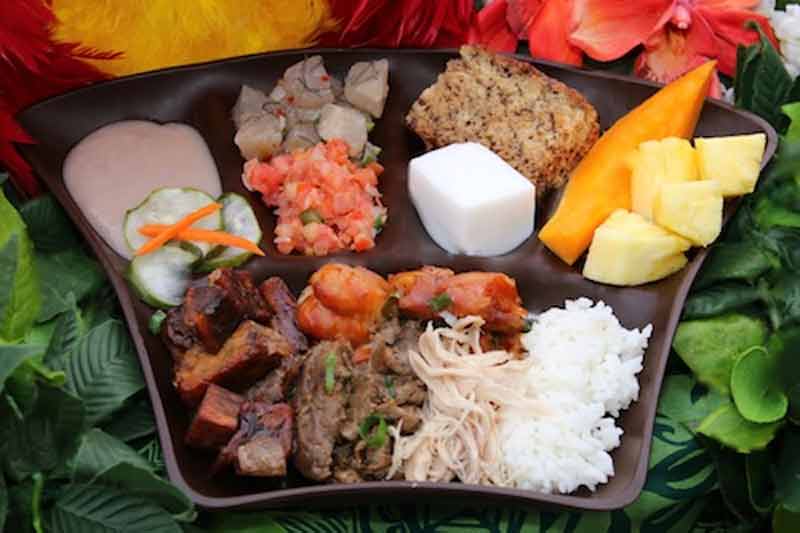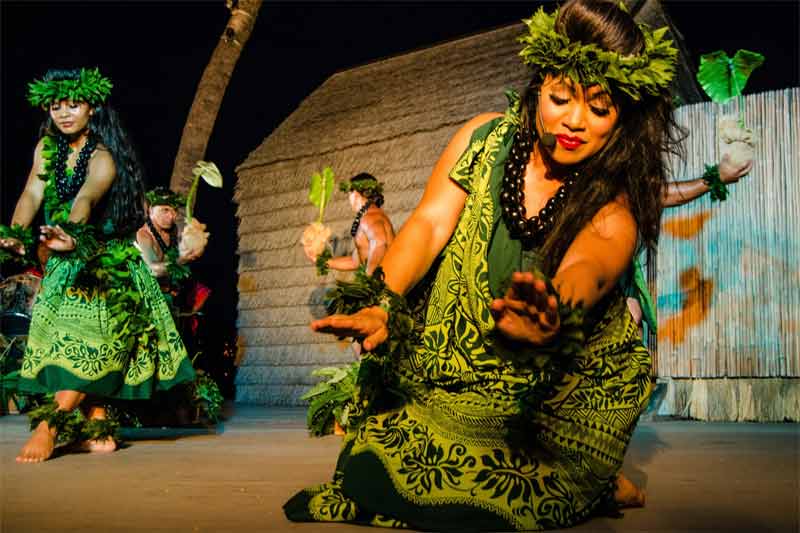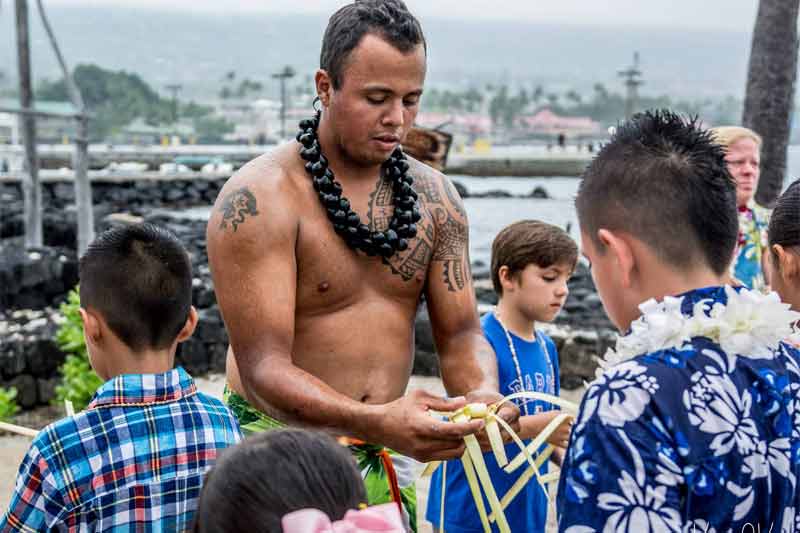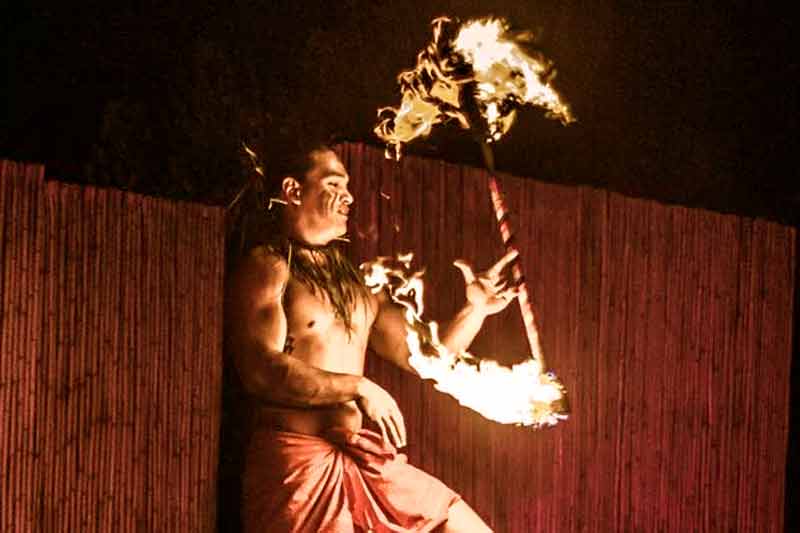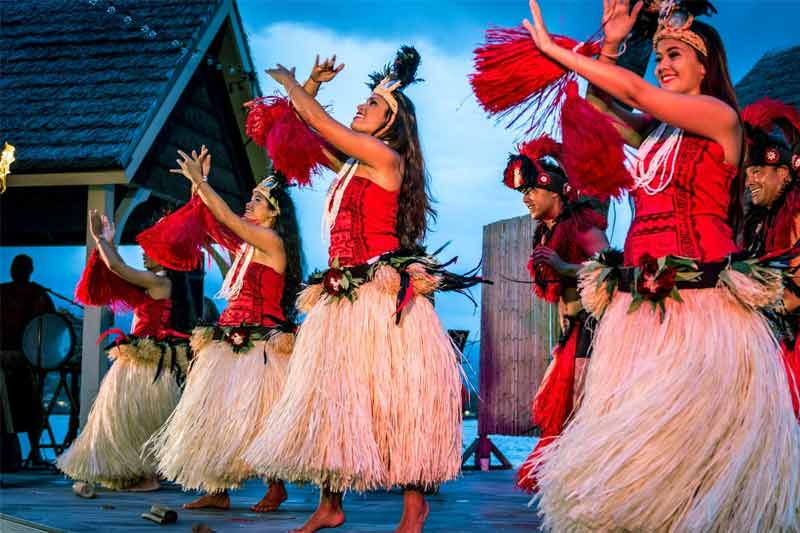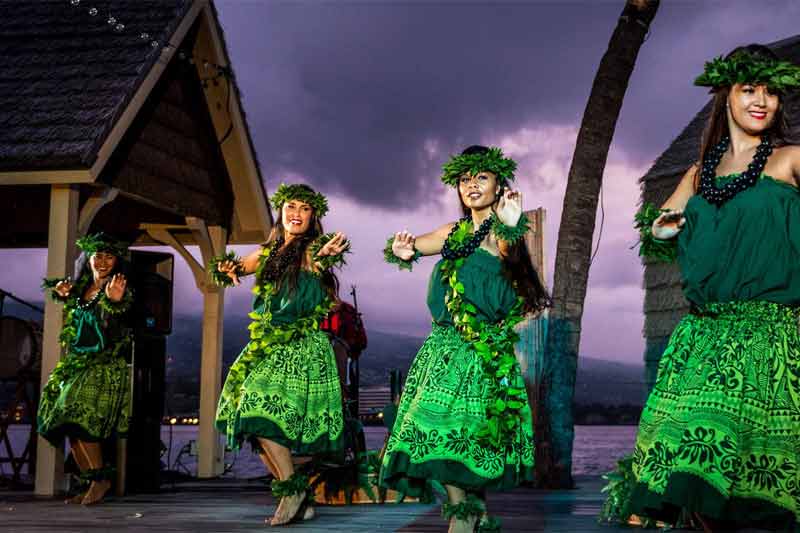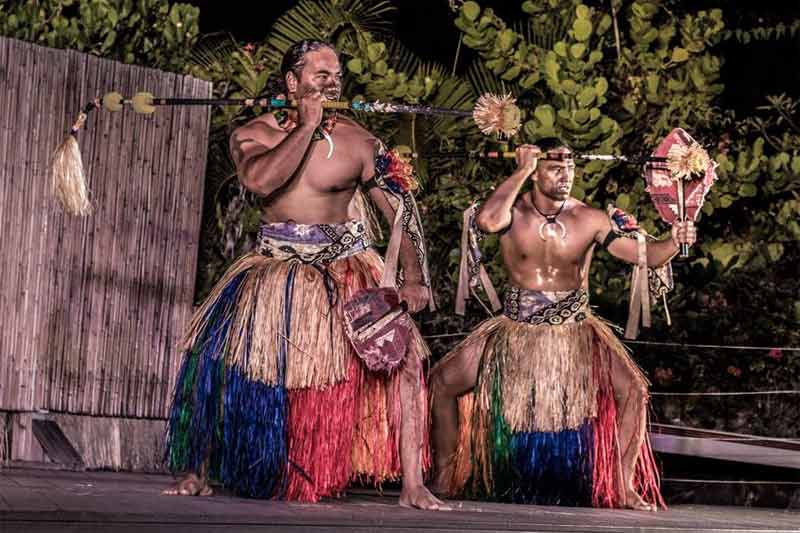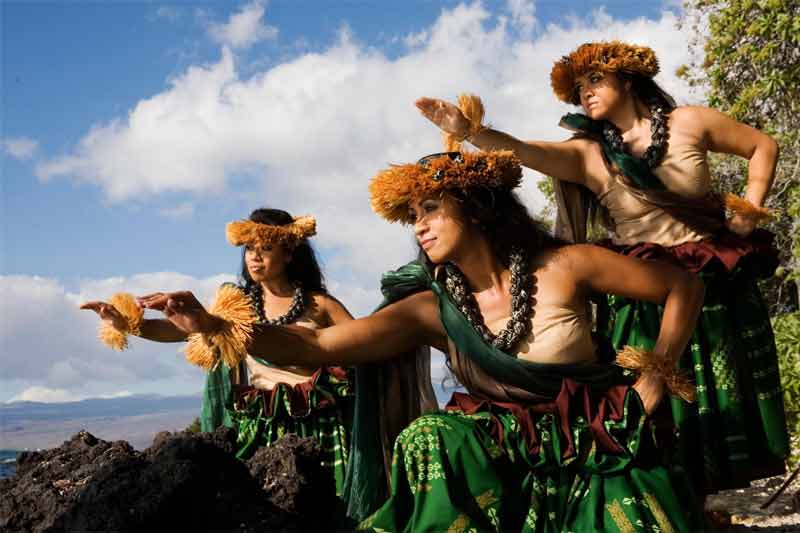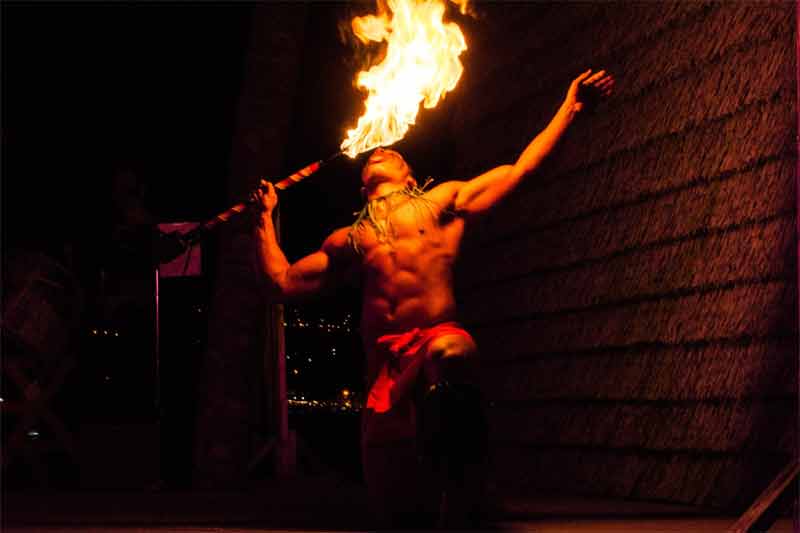 ---
Highlights
Historic location with King Kamehameha's restored residence
Lavish Hawaiian feast and open bar
Entertaining Polynesian review including Samoan Firedance
---
Description
The Island Breeze Luau is held at a scenic and ancient site along the Kona Coast. There is no more historically significant location for a luau than this anywhere in the state of Hawaii. These grounds were once the royal home of King Kamehameha the Great, the ruler who united (conquered) all of the Hawaiian islands from the Big Island to Oahu. This luau features the procession of the Royal Court into the luau grounds, hula lessons, Hawaiian (temporary) tatoos, a Hawaiian game called Pala'ie, a traditional luau buffet and full open bar. The show includes dances from all over the islands of Polynesia and concludes with a fire knife dance. This luau is conveniently located in downtown Kailua-Kona right next to the harbor on the ocean side of the Courtyard Marriott King Kamehameha's Beach Hotel.
Tossed Green Salad with Dressing
Local Macaroni Salad
Three Bean Salad
Namasu Japanese Cucumber Salad
Lomi Salmon, Local Style Poke and Poi
Local Hawaiian Pineapple
Steamed White Rice
Steamed Sweet Potato
Teriyaki Beef
Kona Style BBQ Chicken
Fresh Island Style Seared Fish
Juicy Kalua Pork cooked in Underground Oven
Chocolate Cake, Banana Bread, Haupia
Kona Coffee & Tea, Tropical Fruit Punch, Mai Tai and Standard Open Bar
---
Cost
Island Breeze Luau Rate (IBL1)
$169.00 per Adult, $84.50 per Child (4-12), Infants (3 and under) FREE (plus 4.712% Hawaii sales tax)
---
---
Details
Schedule: Sunday, Tuesday, and Thursday at 5pm.
Check In: At the Courtyard Marriott King Kamehameha's Kona Beach Hotel
Duration: About 3 hours
Luau includes: Luau buffet, open bar, luau show.
What to Wear: Casual resort attire ... at least one step up from what you would wear to the beach.
Reservations: Advanced reservations required and we recommend booking this a month or more before your arrival. This event is "RESERVE NOW PAY LATER"; we need a credit card on file to finalize your reservation but we do not charge you for your luau seats until a few days before the beginning of your vacation!
Minimum Notice for Cancellations / Changes: At least 48 hours before the start of the event.
---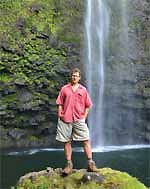 Kevin's Activity Tips:
Which luau to attend on the Big Island? Right now the answer is "Whichever one you are able to find a table at when you are booking three weeks or more in advance." For those who are staying in Kailua-Kona town or one of the condo properties along Ali'i Drive and you don't relish the idea of an hour drive to and from your luau, you might want to attend the Island Breeze Luau which is held at the Courtyard Marriott King Kamehameha's Beach Hotel near the pier at the Kailua-Kona Harbor. This luau offers a feeling of authenticity due to its incredibly historic location. The views of Kamehameha's ancient oceanside residence make for great photos. This luau has been voted the "Best Luau on the Big Island" by the readers of West Hawaii Today for seven years in a row.
For guests who are staying in Waikoloa, Mauna Lani, or Hapuna, we recommend the Waikoloa Marriott Royal Luau. If you are staying north of the airport, you don't want to drive all the way into town when the best luau choices are close by. If you aren't up for the drive, get reserved seating at the Island Breeze Luau.