Hula Kai Snorkeling
---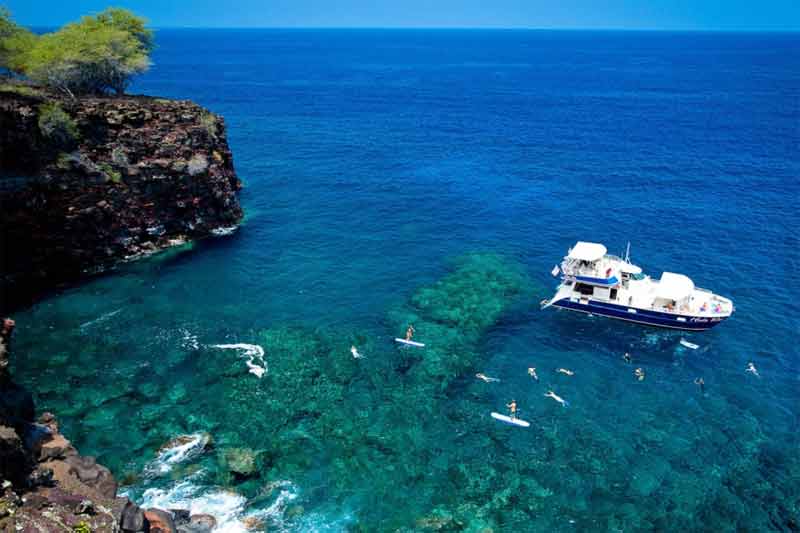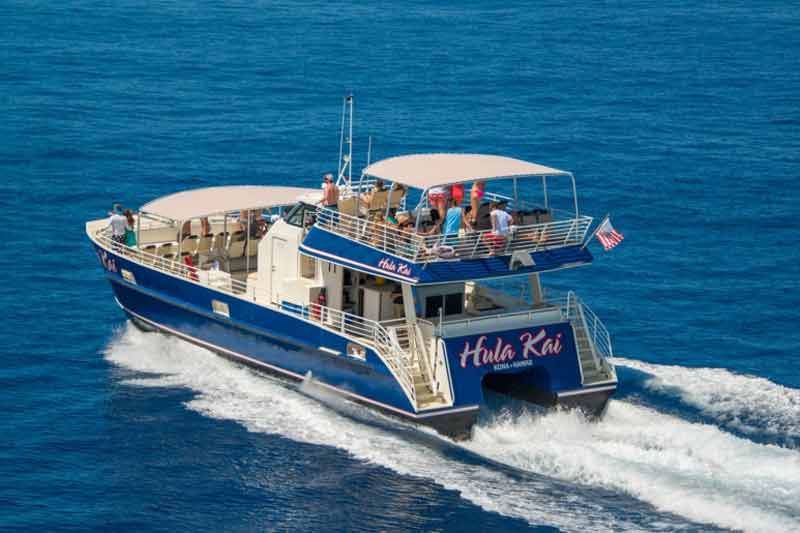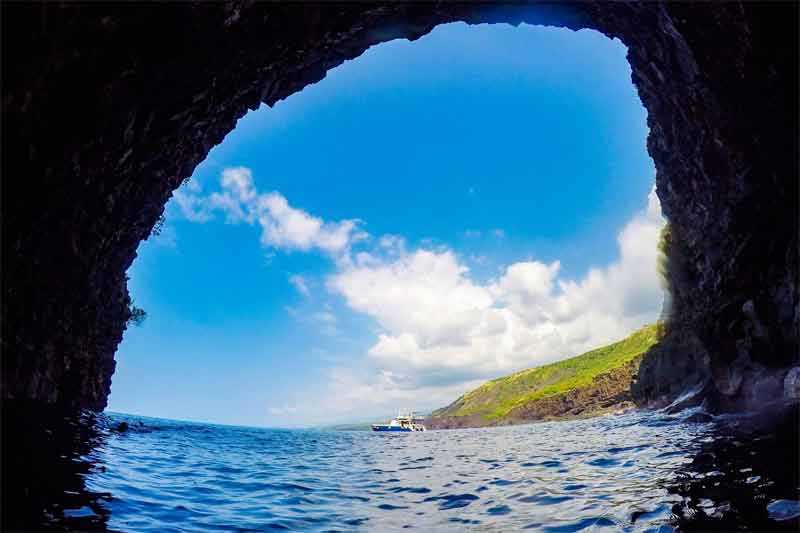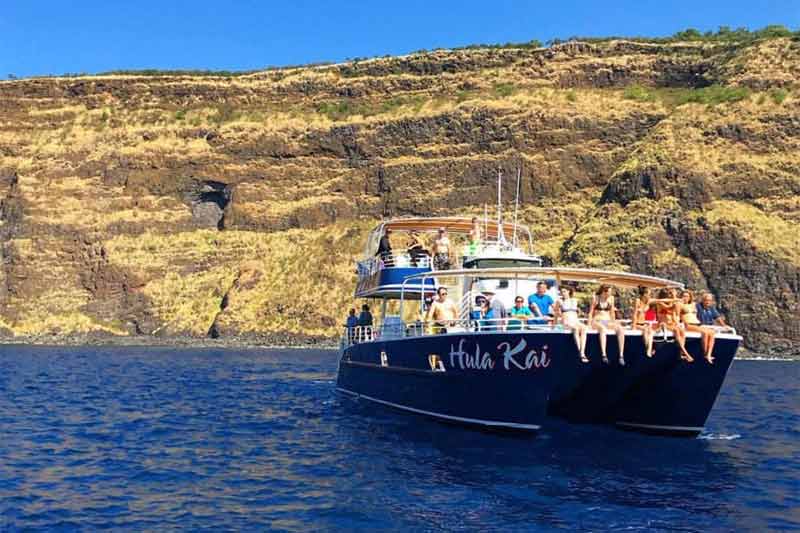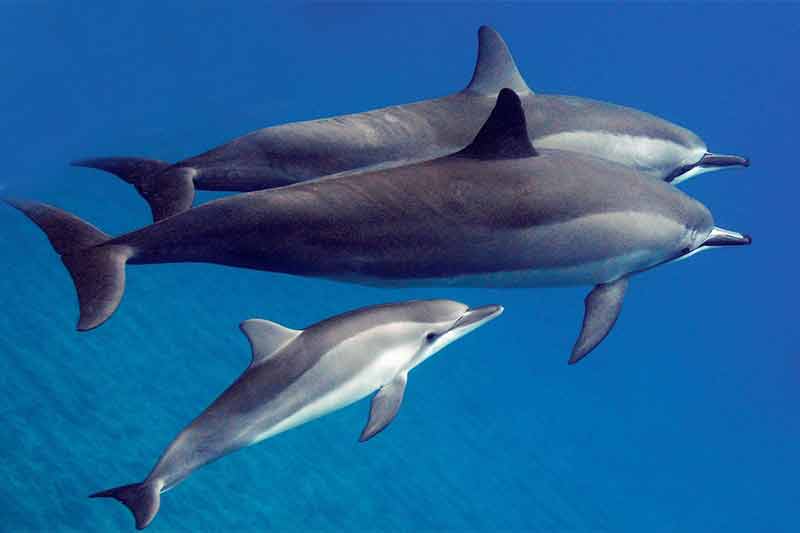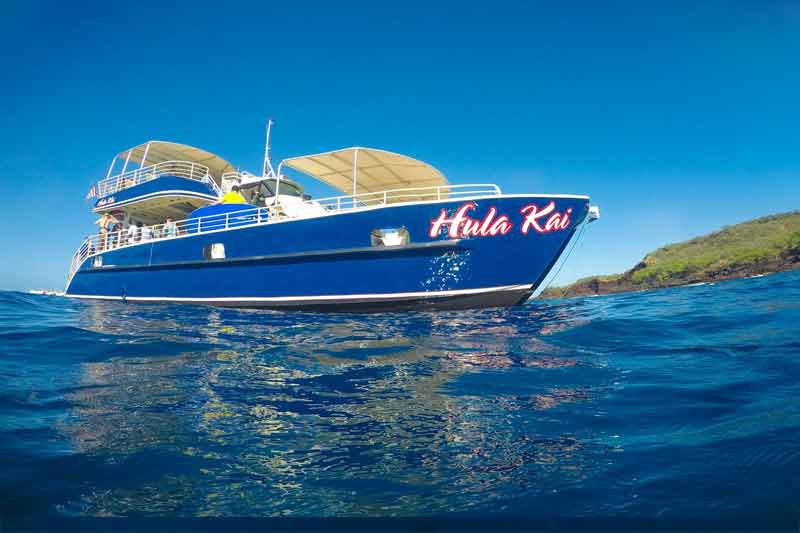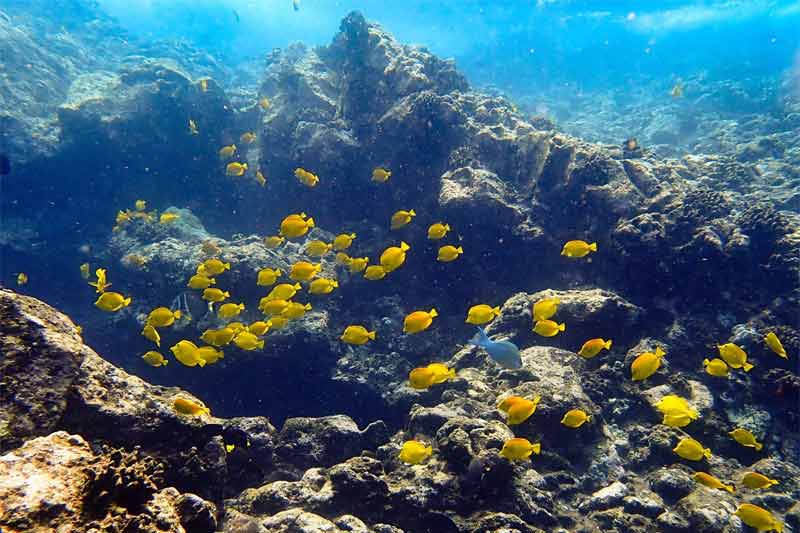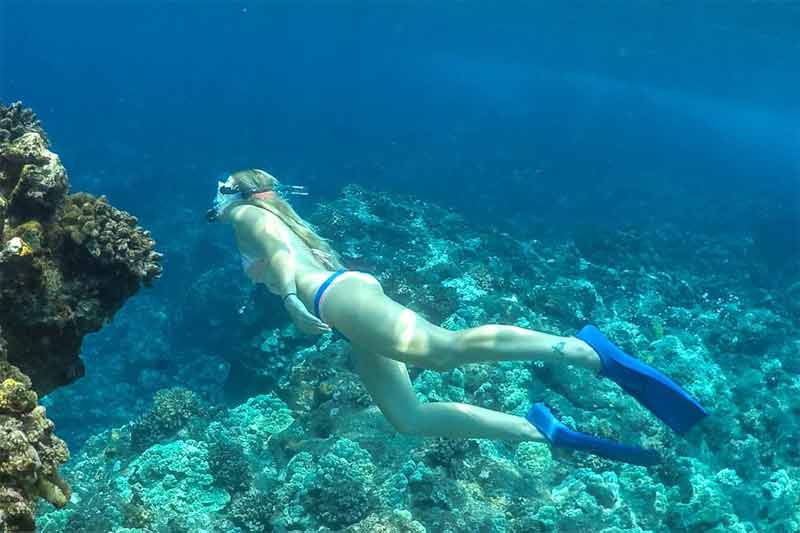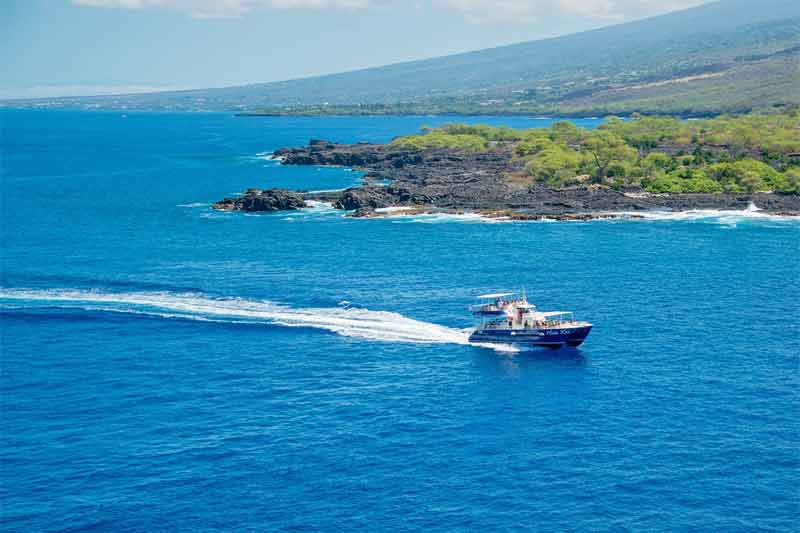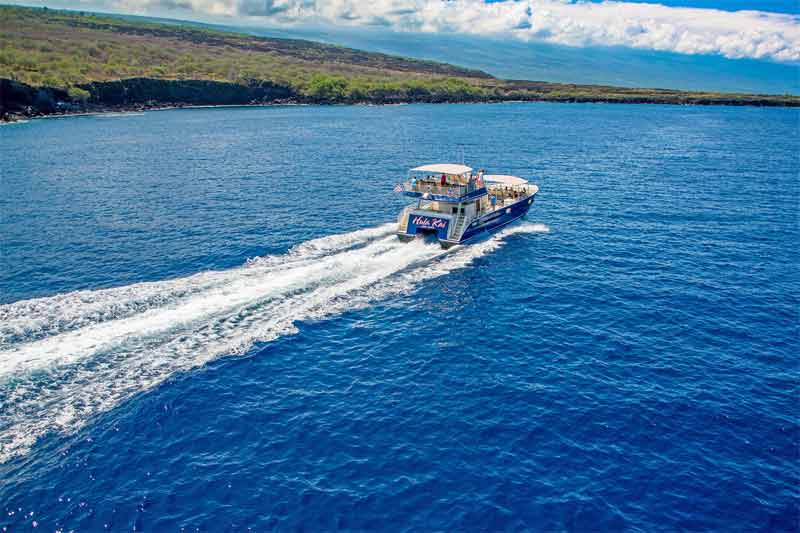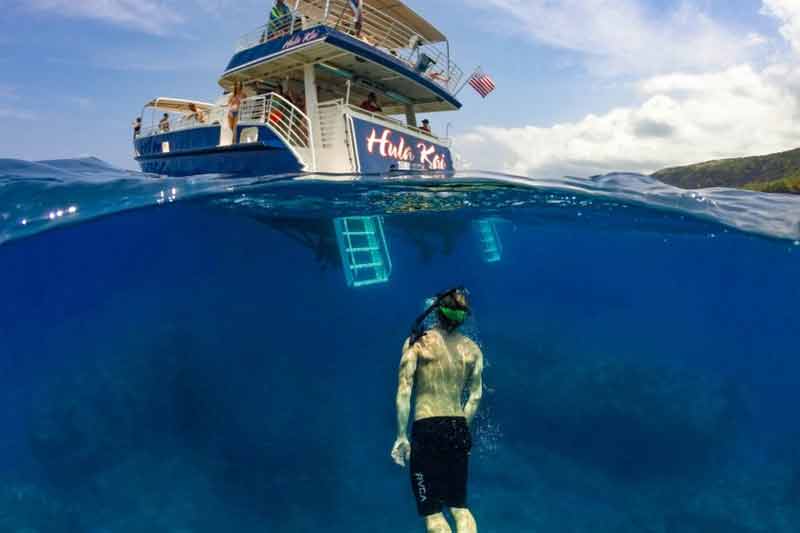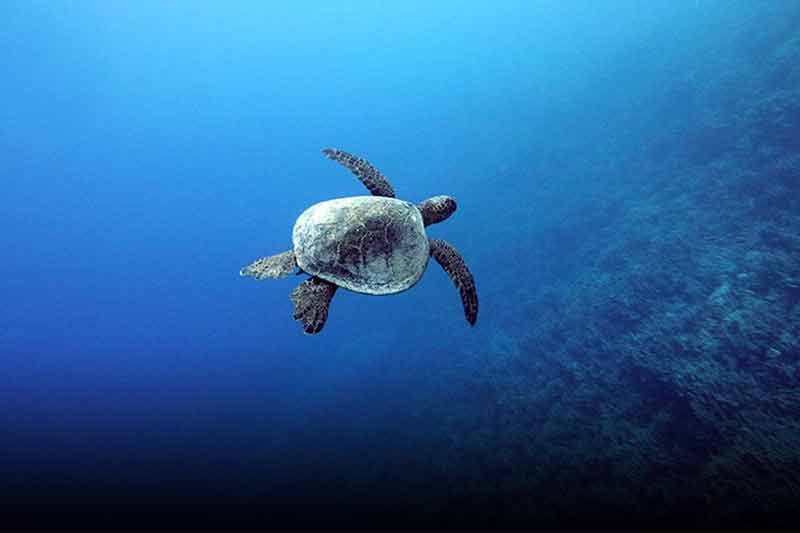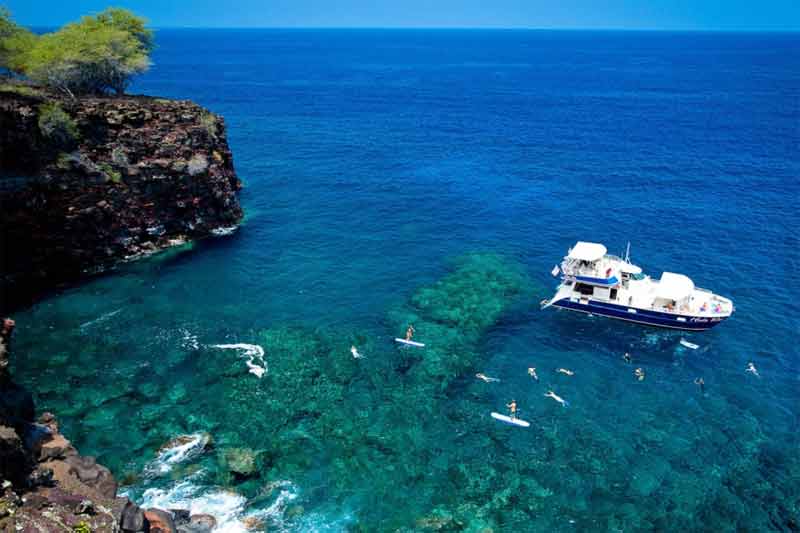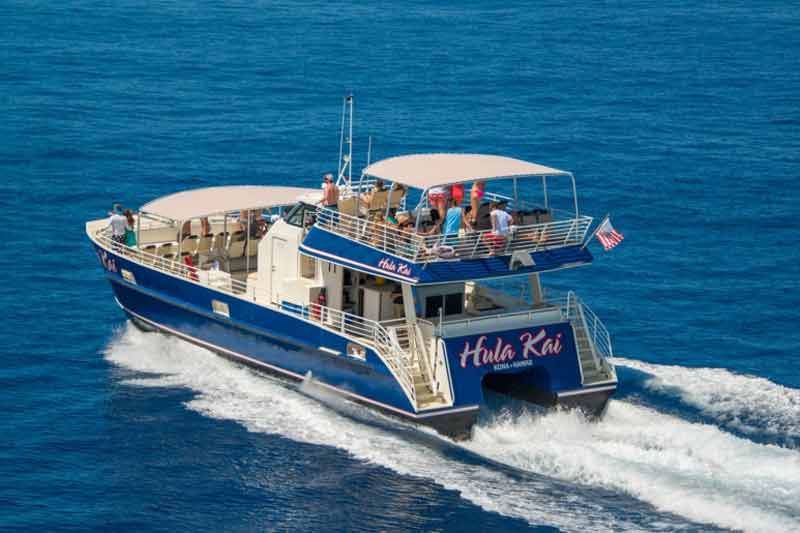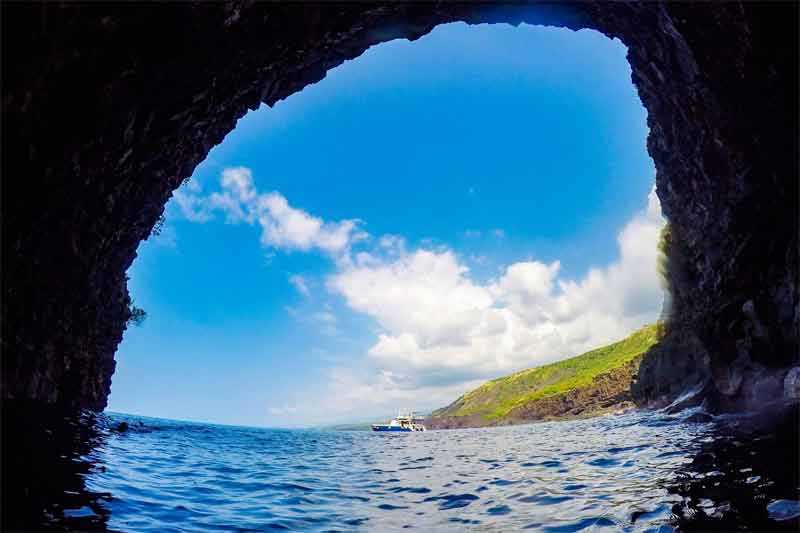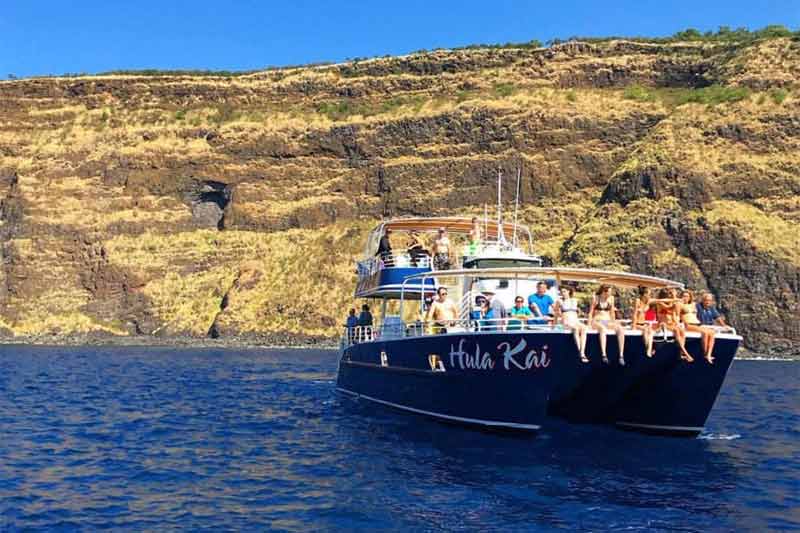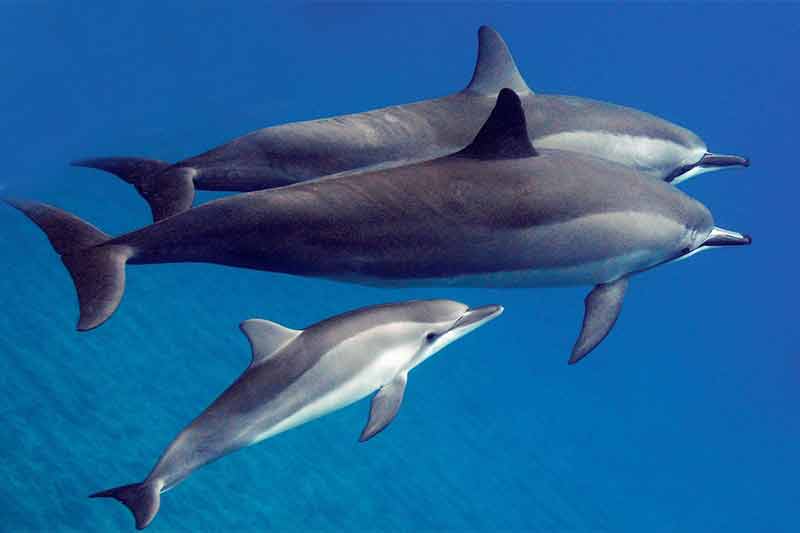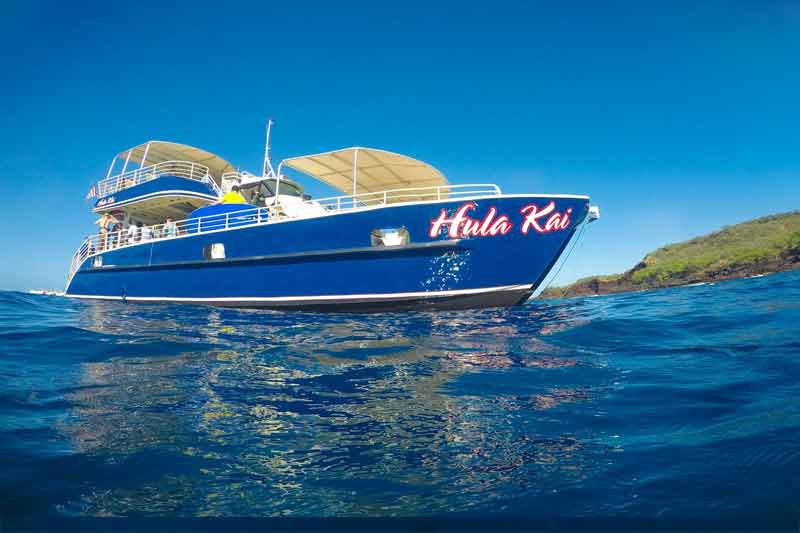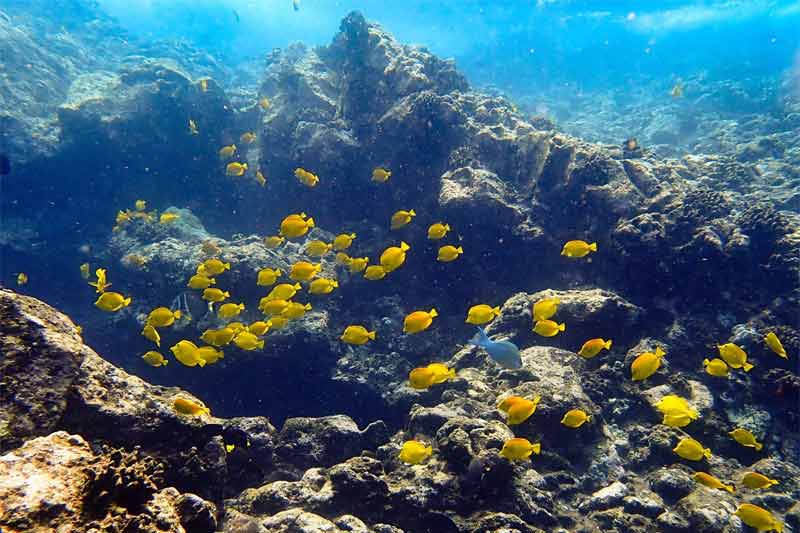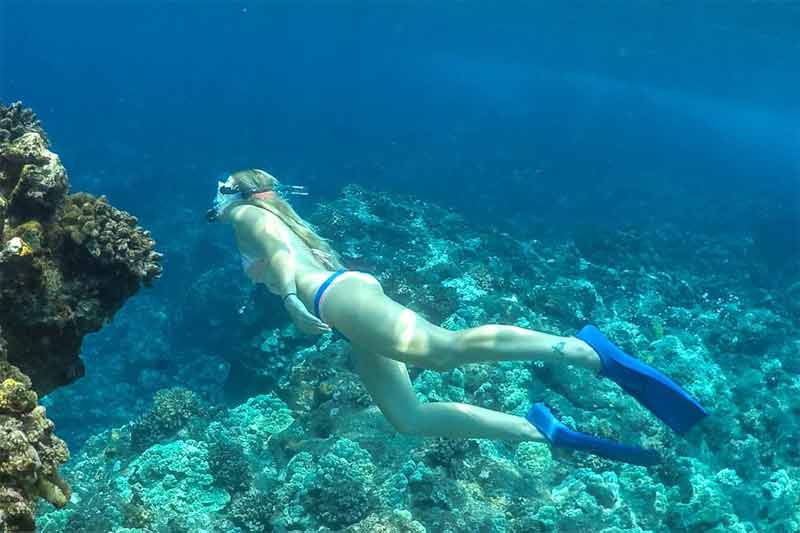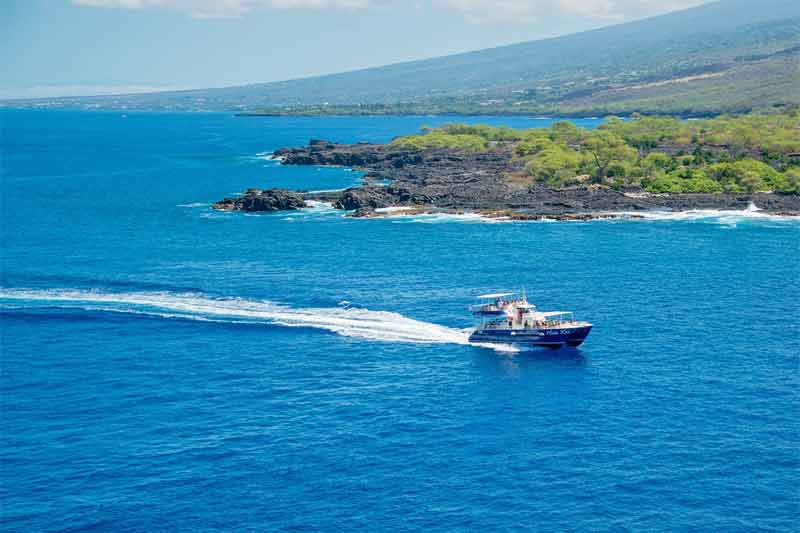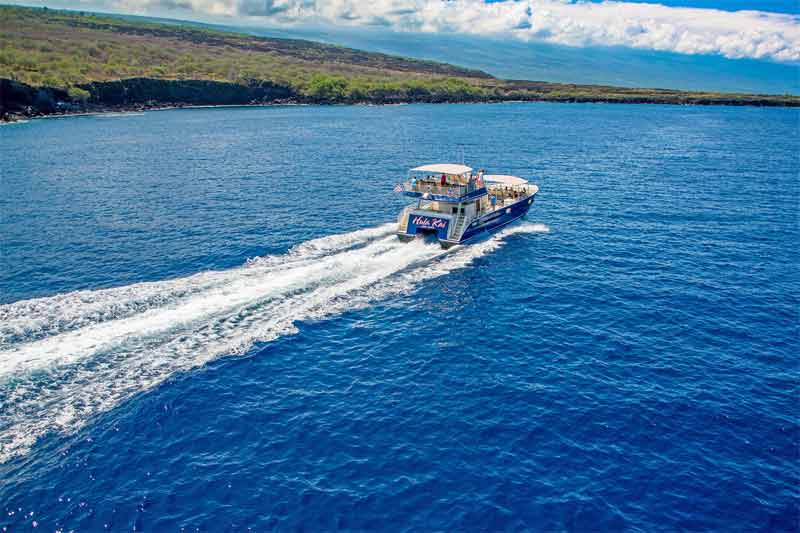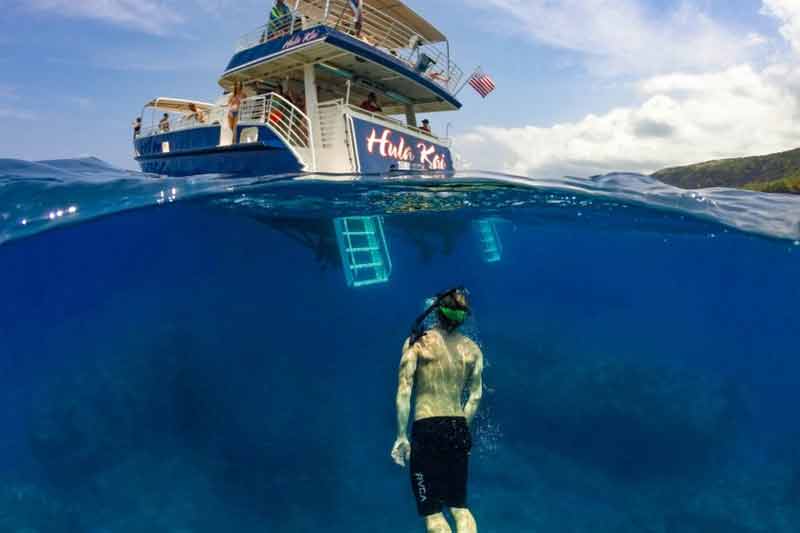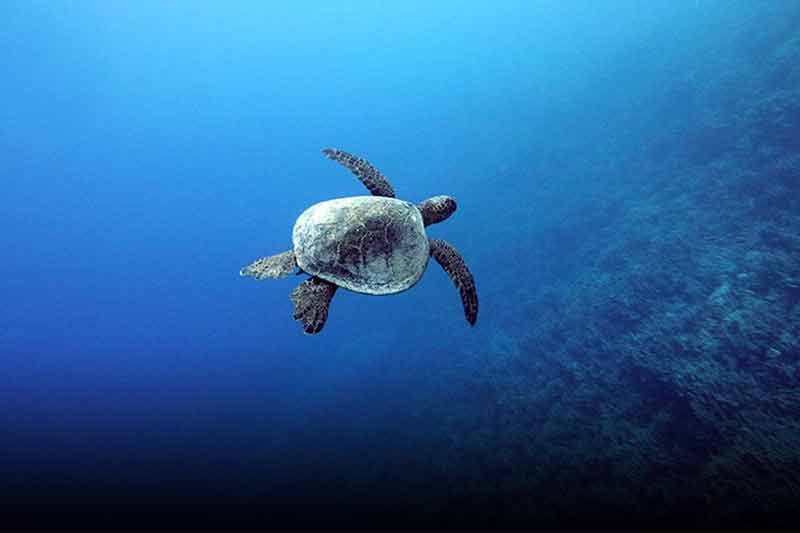 ---
Highlights
Fast powered catamaran goes FAR down the coastline
Two different snorkel sites
Premium trip with smaller group size
Minimum age 7 makes this a more adult-oriented cruise
---
Description
The Hula Kai is the Kona Coast's newest, most technologically advanced snorkel vessel. This boat uses hydrofoil technology for improved stability and speed, and allows them to access more remote destinations including sea caves and lava flows that are less than 50 years old. Hula Kai is designed and built specifically for the ultimate snorkel and dive adventure.
The boat is equipped with very comfortable lounge-styled seating with arm and head rests. The wide steps on each side of the boat provide easy access into the ocean. A fresh-water shower is available to rinse off when you finish your snorkeling.
Also available as an on-board optional upgrade are Sea Rockets - underwater propulsion vehicles designed for advanced snorkelers seeking an easier way of 'free-diving'. Sea Rockets enable guests the opportunity to cover vast underwater areas in a short time, seeing more extensive underwater topography along with Hawaii's unique marine creatures including moray eels, octopus, triggerfish, yellow tang and eagle rays.
The Hula Kai is an "upscale" premium snorkel trip. The minimum age is 7 and there is no "child rate" … the tour cost is the same for all participants whether adults or children over the age of 7.
---
HIGH SEASON RATES: December 18 - 31.
LOW SEASON RATES: All other dates in 2023 except for Christmas Holidays
Cost
Hula Kai Morning Snorkel Low Season Rate (FW5ls)
$173.00 per Adult, $173.00 per Child (7-12) (plus 4.712% Hawaii sales tax)
Hula Kai Morning Snorkel High Season Rate (FW5hs)
$193.00 per Adult, $193.00 per Child (7-12) (plus 4.712% Hawaii sales tax)
---
Location
GPS Address: Check in at the Fair Wind / Hula Kai office at 78-7130 Kaleiopapa St, Kailua-Kona, HI 96740 and street parking is available nearby.Click to view map
---
Details
Schedule: Typically Monday, Wednesday, and Friday mornings at 9:30am
Checkin: At the Fair Wind office at Keauhou Bay 30 minutes prior tt your tour time.
Duration: Approximately 5 hours.
Gear Provided: Snorkel gear including masks with built in prescription, underwater view boxes, inner tubes and other flotation devices. They also offer reef friendly sunscreen at check in and on board.
Tour Includes: Breakfast and lunch are included and the vessel recently adopted a new plant-based vegan menu. Cash bar is also available on-board.
What to Bring / Wear: Swim wear, towel, sun-protection and a light cover-up or jacket
Vessel: 55′ Teknicraft power catamaran
Restrictions: Minimum age is 7. Guests need to know how to swim and have previous snorkel experience.
Reservations: Advanced reservations required and we recommend booking this a month or more before your arrival. A credit card is required to secure your space and Fair Wind Cruises will charge your credit card when your space is confirmed.
Minimum Notice for Cancellations / Changes: At least 48 hours before the start of the event. 72 hours notice required for parties of 10 or more.
---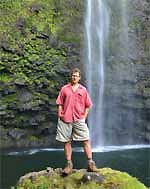 Kevin's Activity Tips:
My wife and I snorkel a lot … and it takes a lot to impress us. We have owned our own sailing catamaran, so we are used to going to places that aren't crowded and where the snorkeling is good on our home island of Maui. Whenever we go out on snorkel tours on the Big Island we are treated to conditions that we are able to find on our own boat. Great reef, and uncrowded snorkeling.
If you've been already done the Fairwind Snorkel tour, then a trip on the Hula Kai is a must! You'll see far more of the Kona Coast than you ever imagined! If you are a cruise ship passenger and your boat arrives in port at 7am, you have ample time to make the check-in for the Hula Kai and this is the tour that we recommend for you.
We recommend the Fair Wind for those who haven't done a snorkel tour before. For our clients staying in the Waikoloa area, including the Hilton, Marriott, Fairmont Orchid, Hapuna Prince, etc, the Waikoloa Snorkel Sail is an excellent choice. Since this tour departs from the Waikoloa area it saves you the 40-minute drive into Kona town and the boat will take you to snorkel destinations that are difficult to access from shore.