Atlantis Submarine Kona
---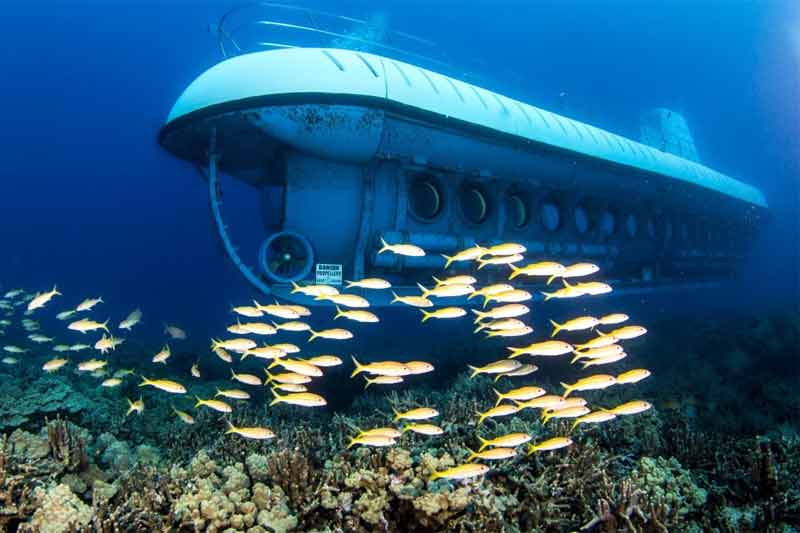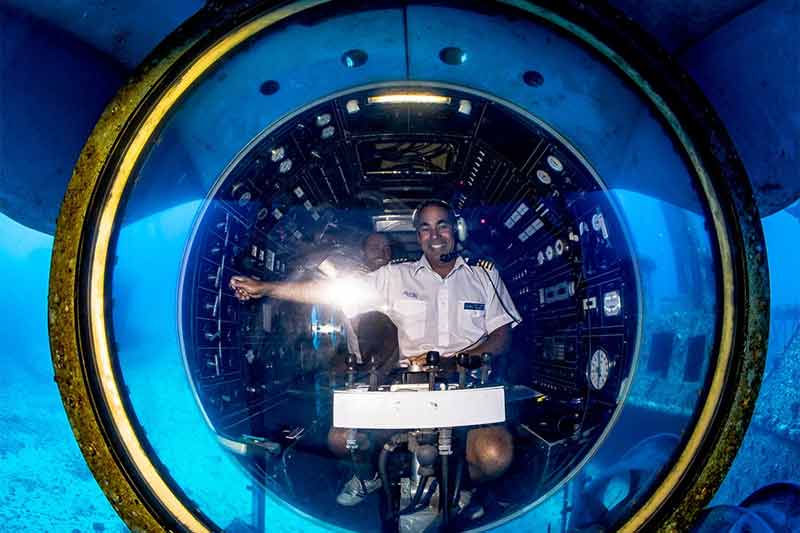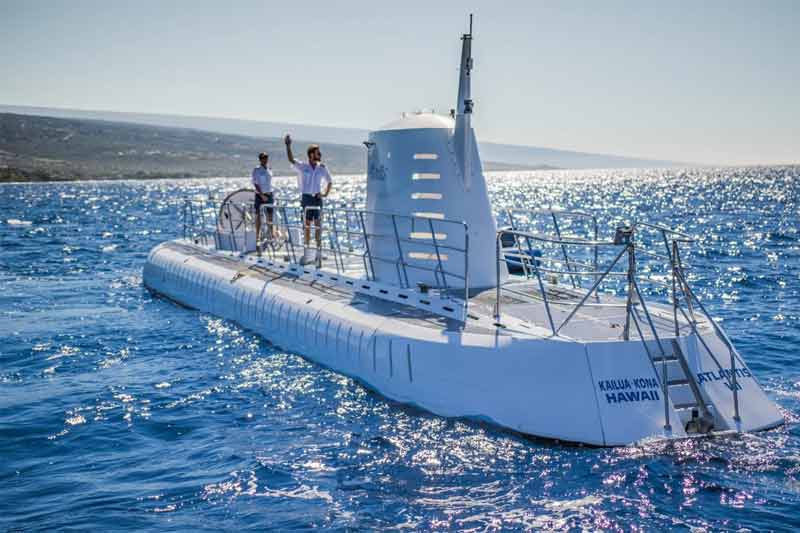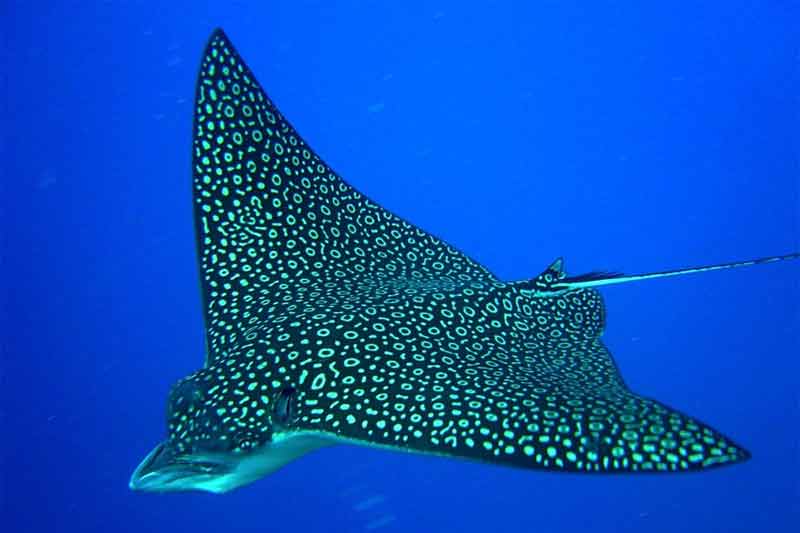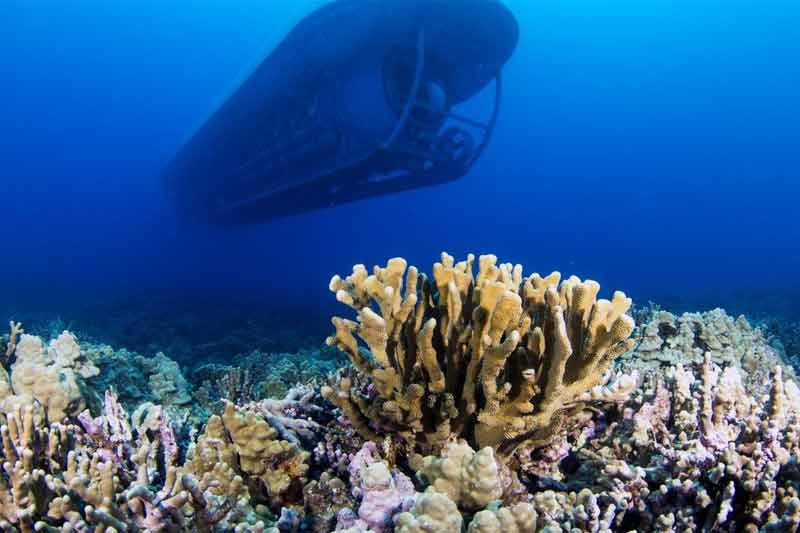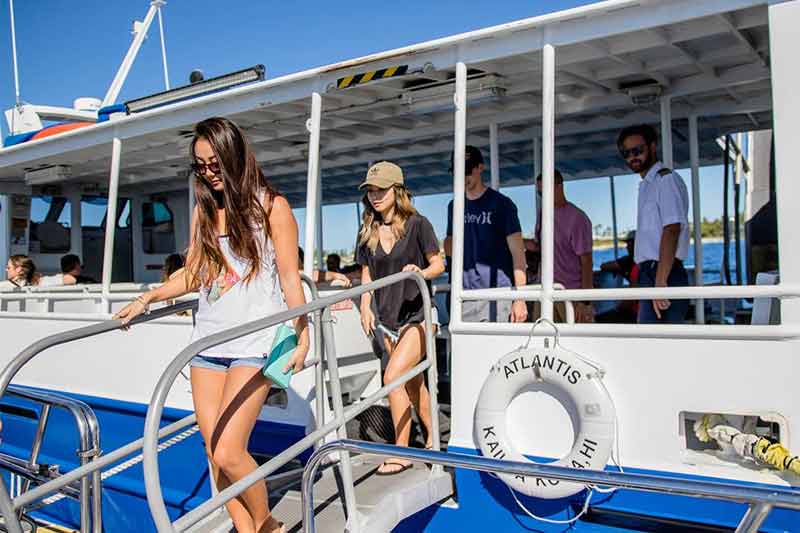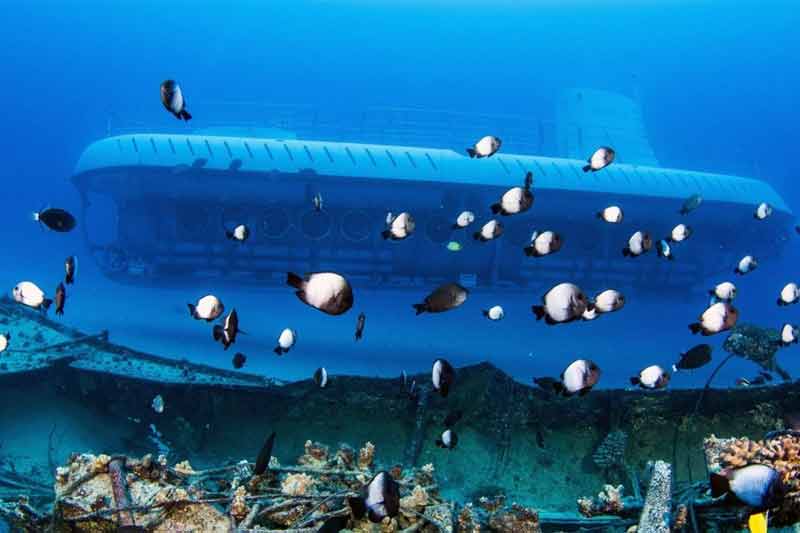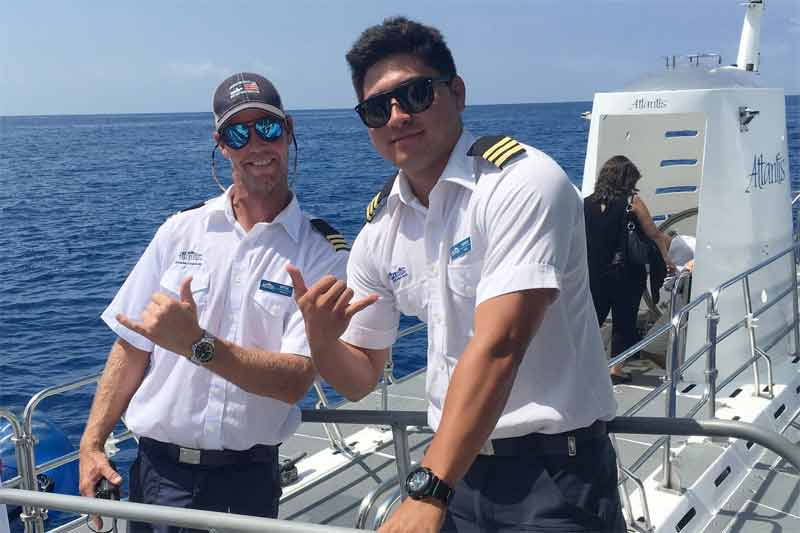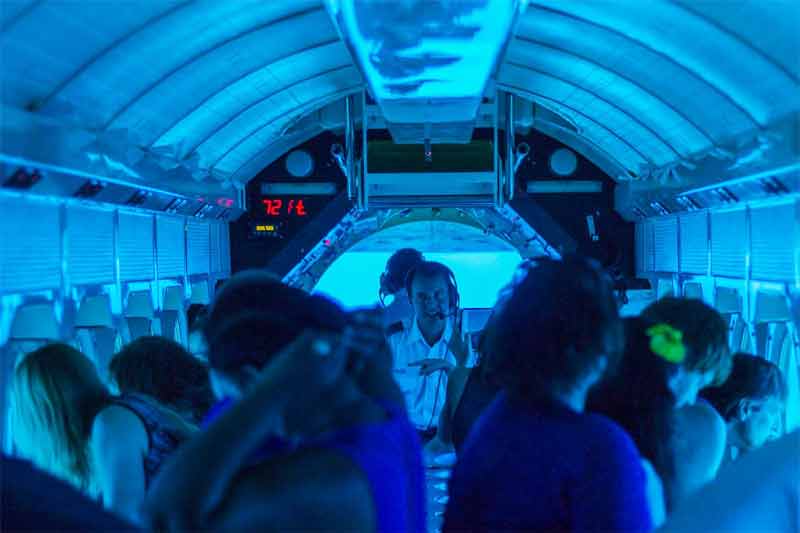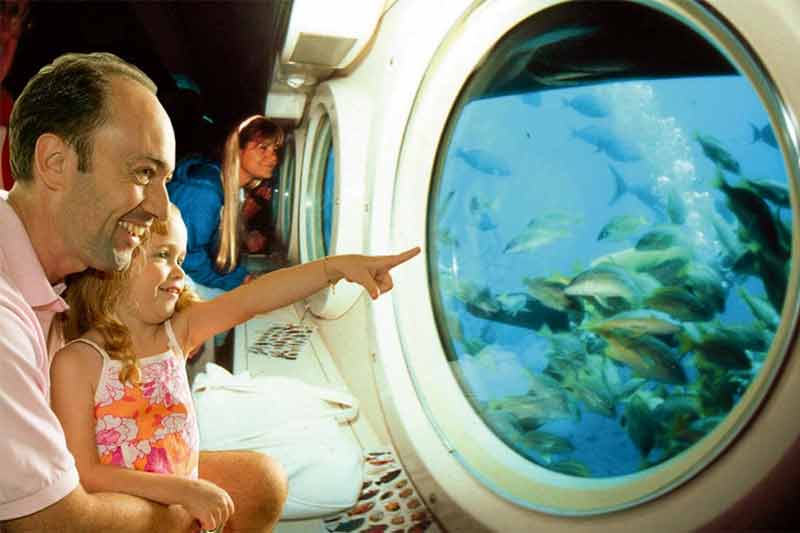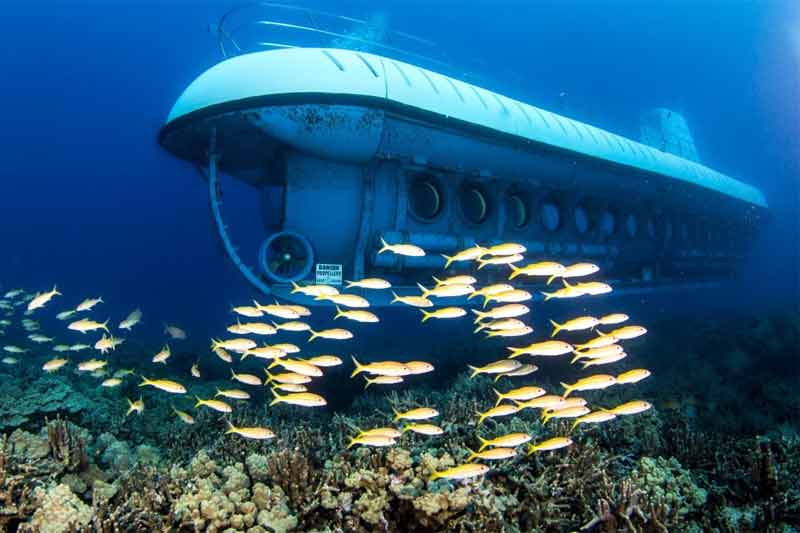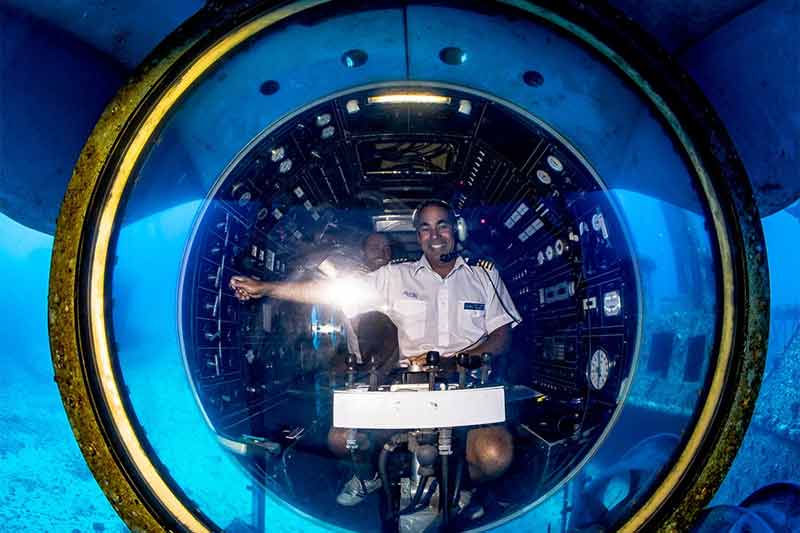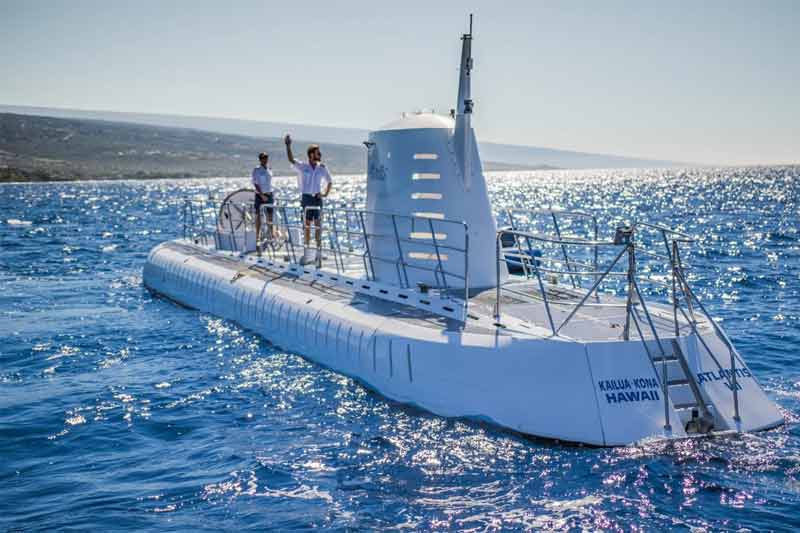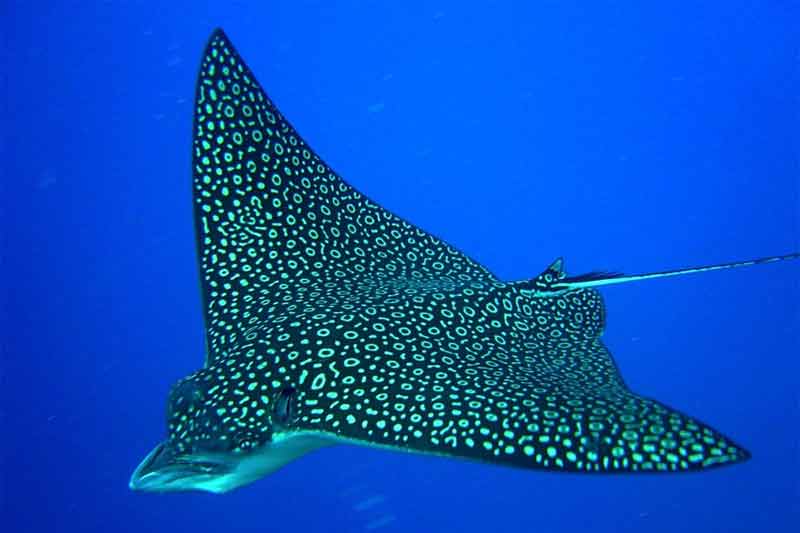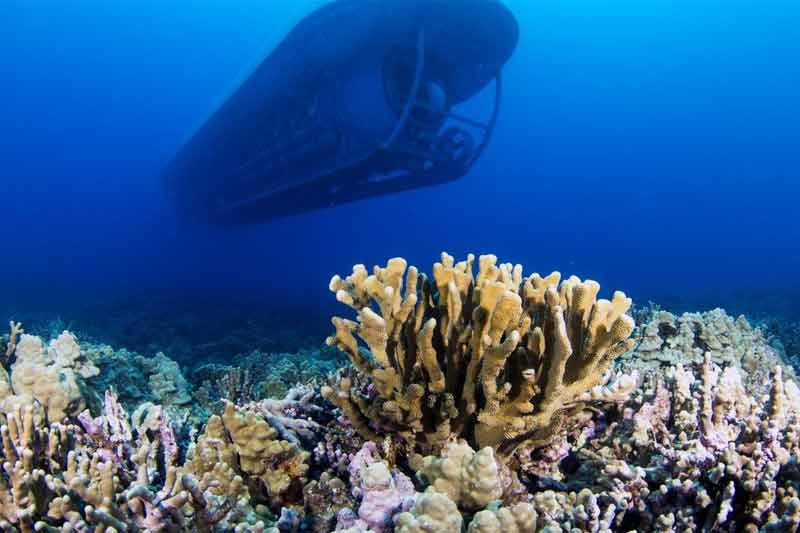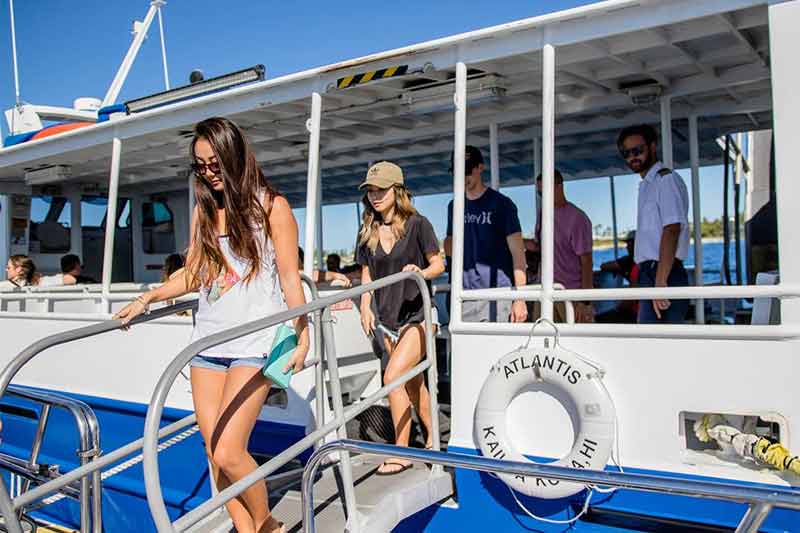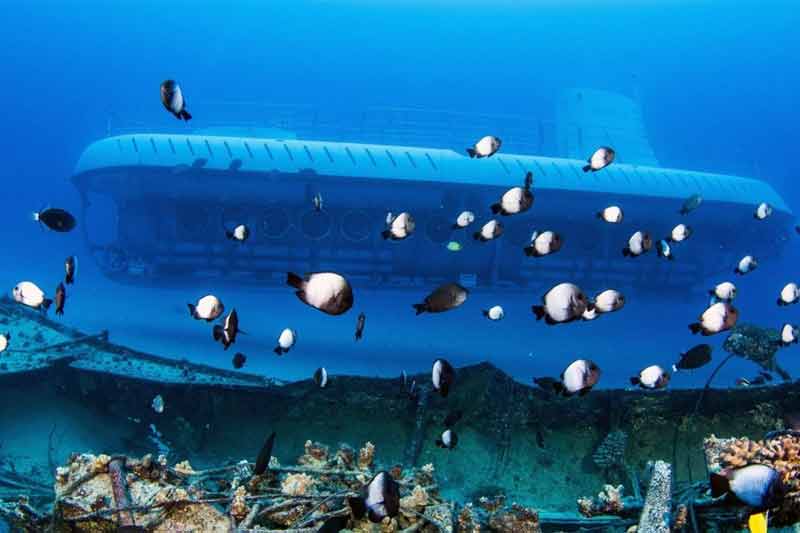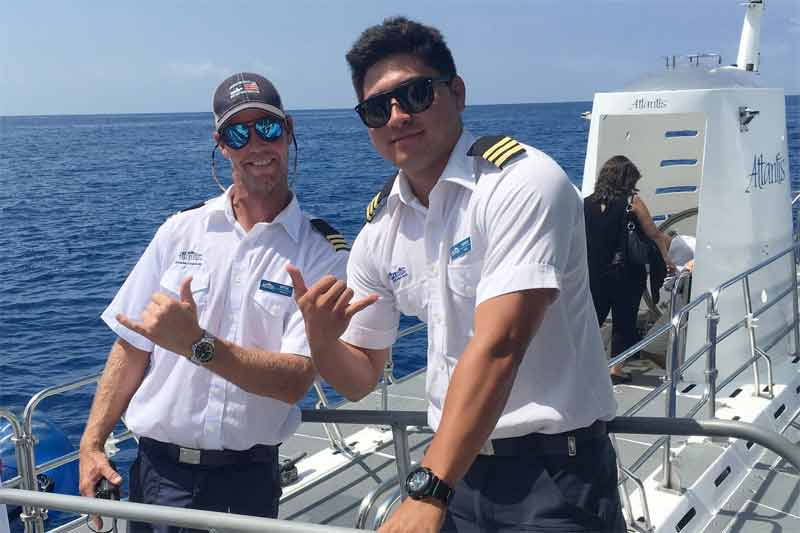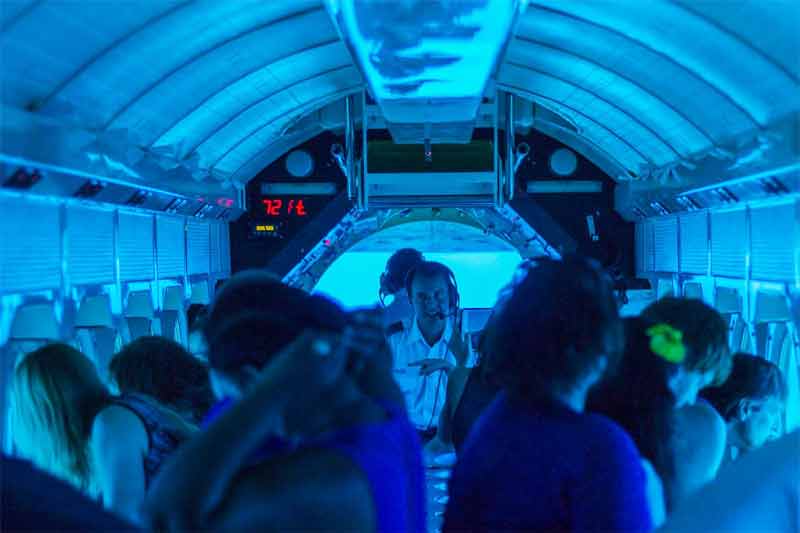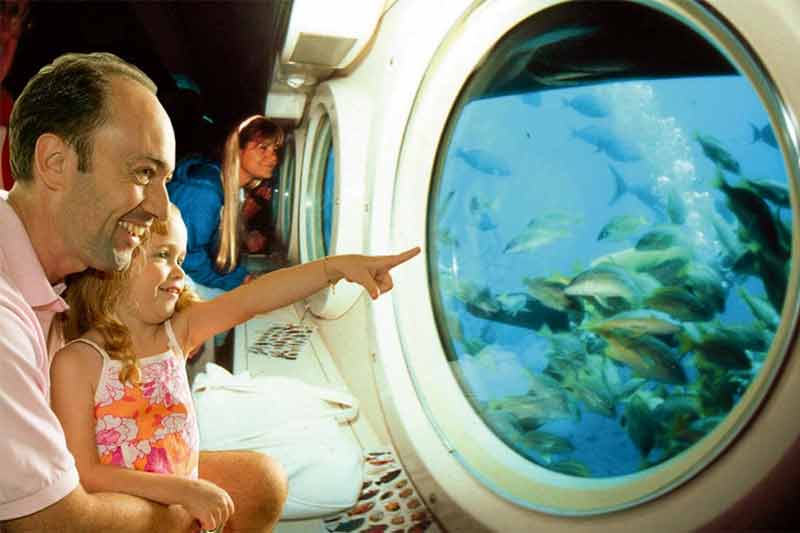 ---
Highlights
Explore the undersea world without getting wet!
Air conditioned comfort inside submarine
Minimum height 36" and all guests must negotiate a nearly vertical ladder
Checkin is in downtown Kona
---
Description
Check out Atlantis Submarine Kona … the most technologically advanced passenger submarines in the world and the only true submarines operating in Hawaiian waters. Treat yourself to Kona's most beautiful and captivating underwater scenery. You'll descend 100 feet into another version of paradise - a 25-acre natural coral reef and its marine inhabitants! Atlantis Kona offers a journey aboard a 48-passenger submarine with a spacious air-conditioned interior, large view-ports and comfortable seating. The knowledgeable and friendly crew will share their love of the ocean on this excursion and provide information ranging from fish identification to scientific data. To observe the magnificent aqua-blue ocean abundant with marine life of Hawaii from a submarine is a "must do" and a once-in-a-lifetime experience.
---
Cost
Submarine Dive Rate (HATL1)
$134.00 per Adult, $58.00 per Child (12 and under) (plus 7.712% Hawaii sales/harbor tax)
---
---
Details
Schedule: Tuesday through Saturday at 10am, 11:30am, 1pm, and 2:30pm.
Checkin: Atlantis Retail Store inside Courtyard by Marriott King Kamehameha's Kona Beach Hotel. Parking is available at the hotel. It is $2.00 for up to 4 hours with validation. Free parking is available at Public Parking lot located between Kuakini Highway and Likana Lane, next to Bougainvillea Plaza Building.
Duration: About an hour and 15 minutes including shuttle boat ride. (45 minutes underwater)
Narration: All tours are in English. Headsets providing narrations in Japanese are available upon request.
What to Bring / Wear: Comfortable clothing and walking shoes.
Restrictions: Children must be 36 inches or taller to ride the submarine. Passengers must be physically capable of ascending and descending a near vertical ladder in order to ride the submarine.
Reservations: Advanced reservations required and we recommend booking this a month or more before your arrival. A credit card is required to secure your space and Atlantis Submarines will charge your credit card when your space is confirmed.
Minimum Notice for Cancellations / Changes: At least 48 hours before the start of the event.
---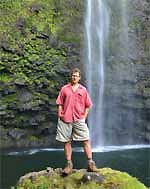 Kevin's Activity Tips:
Hawaii is the most isolated island chain in the world. Because of its isolation, our state has the highest percentage of species that exist nowhere else on Earth! Many of these unique species are fish and coral, so you absolutely must take in the marine life when you are here. You can go back home and brag to all your friends that you've seen fish that live nowhere else in the entire world! Some visitors choose to snorkel or dive, but the submarine makes it possible to see our amazing marine life even if you don't want to get wet.
The interior of the submarine feels much like the cabin of an airplane – comfortably air conditioned and pressurized as you go to depth. Your seat faces outward so you can look directly into the gorgeous ocean blue. The dives are narrated, so you can learn about what you are seeing as it swims by. You will enjoy an unforgettable 45-minute journey aboard a 48-passenger submarine as you visit a huge expanse of beautiful and natural coral reef.
The Submarine is great for kids – they LOVE diving to 100 feet in an actual submarine. Many younger kids really aren't comfortable snorkeling in the ocean, so this is the best way for them to experience our Hawaiian waters. Just be sure any children in your party are at least 36" tall and that they can handle going down and up the ladder on their own to board and exit the sub – they cannot be carried.
The location for check in for the submarine is in the heart of Kona town, right next to the Kona Pier. This makes it extremely convenient for those staying in Kona, or coming in on a cruise ship – You can walk down the dock for check in. It doesn't get easier than that!