All About the View ATV
---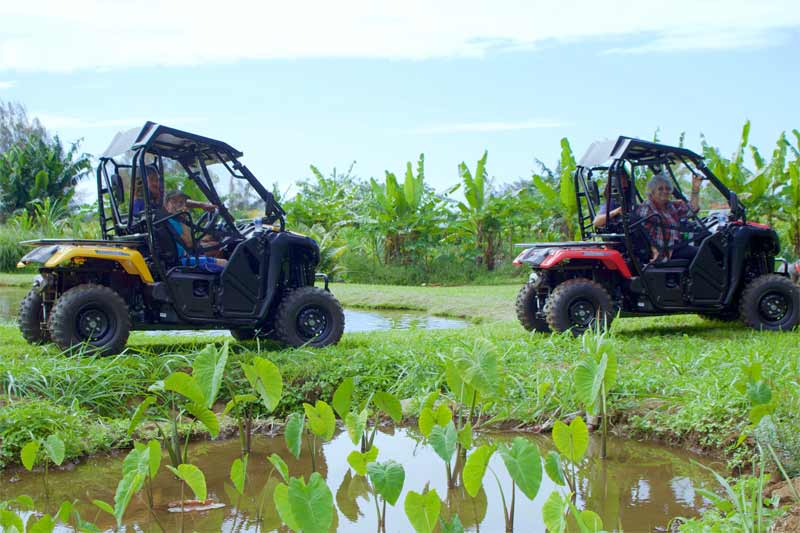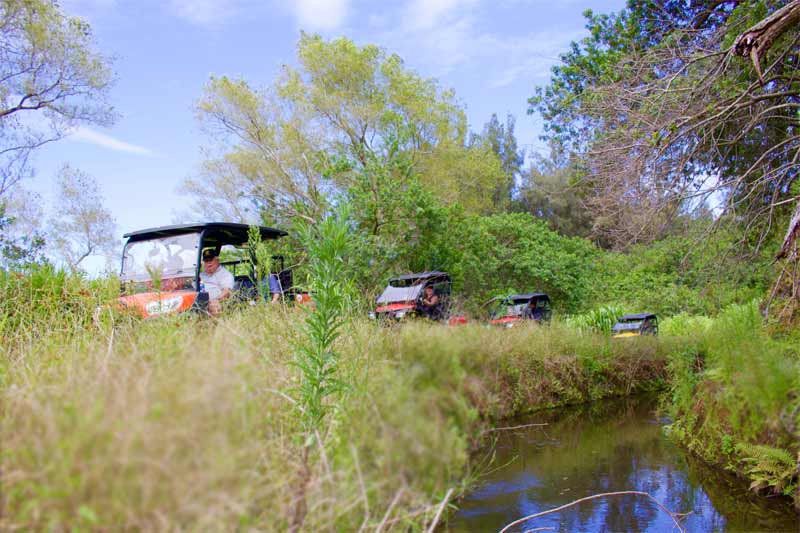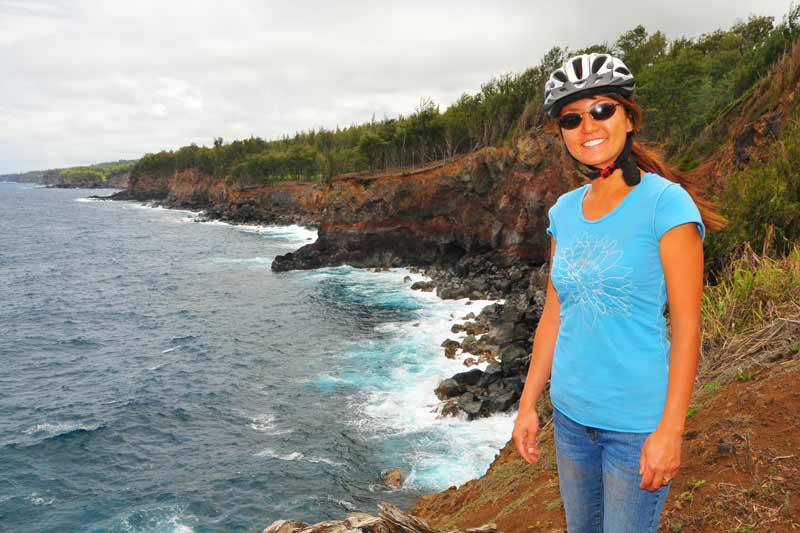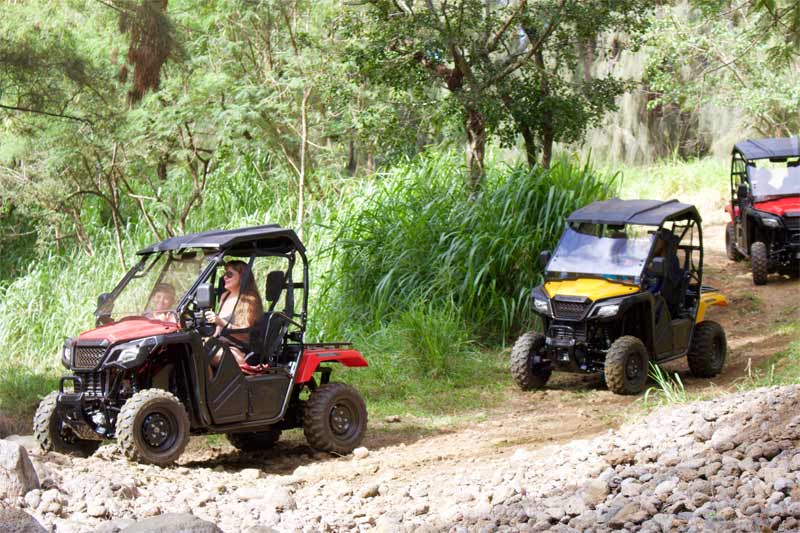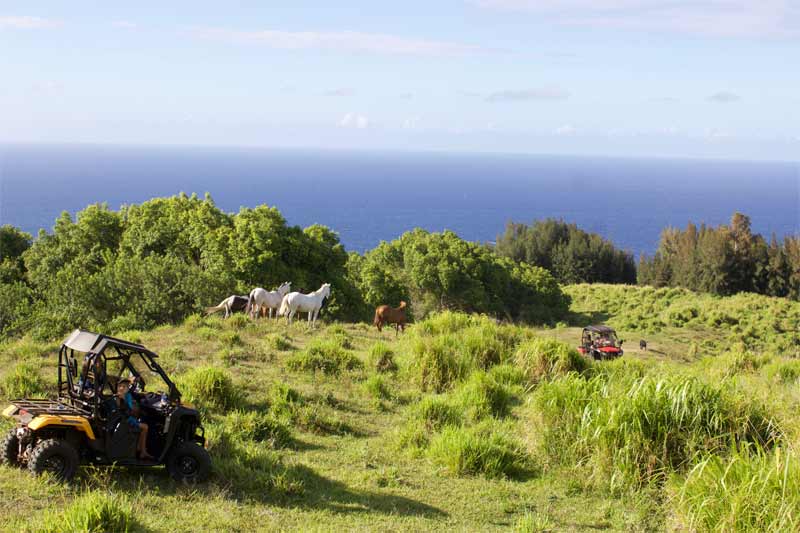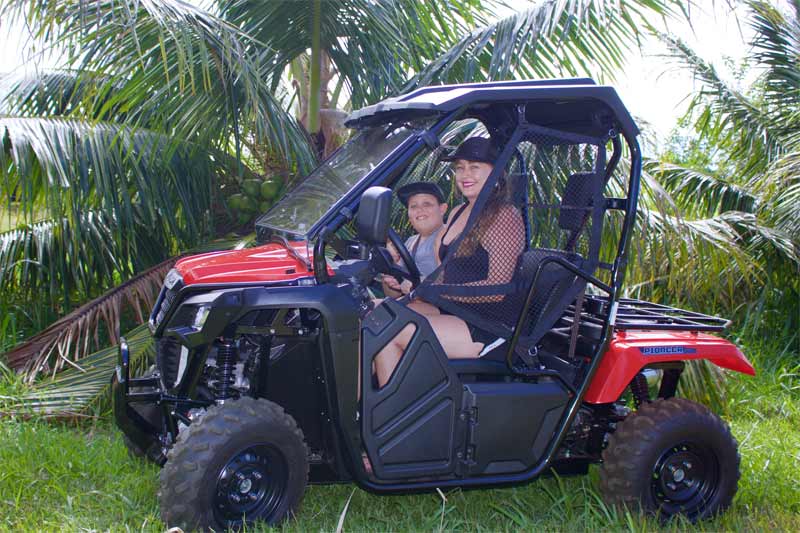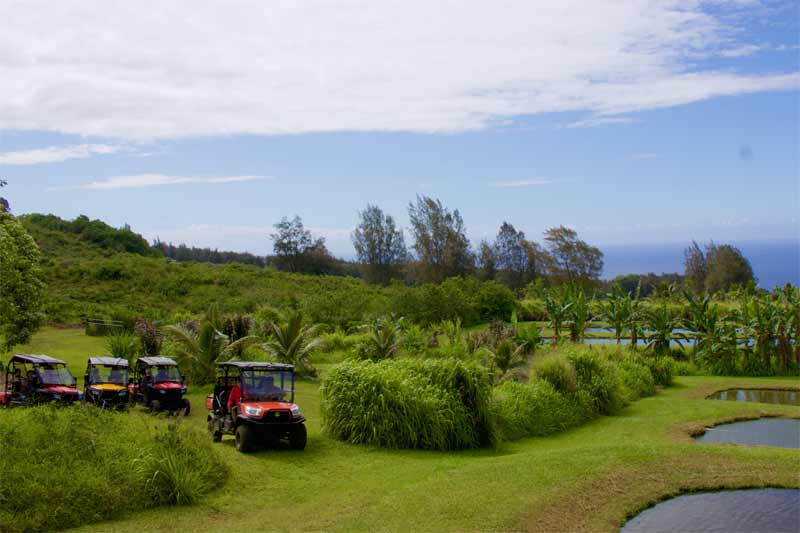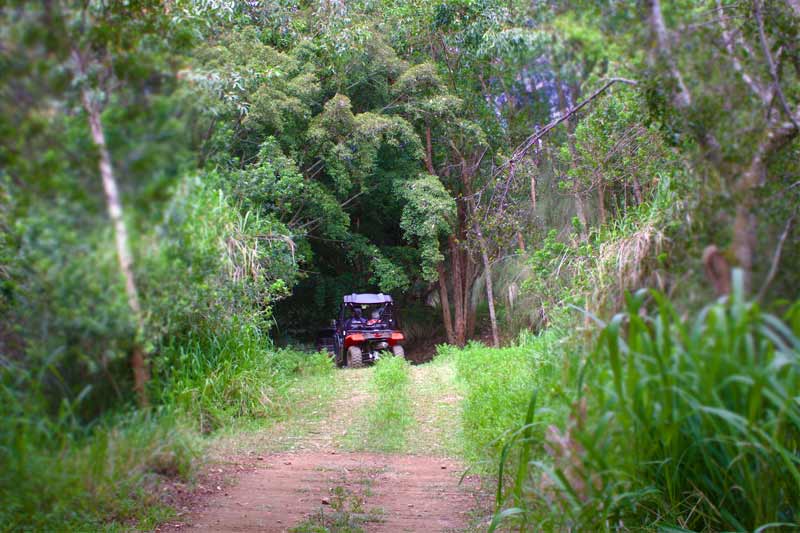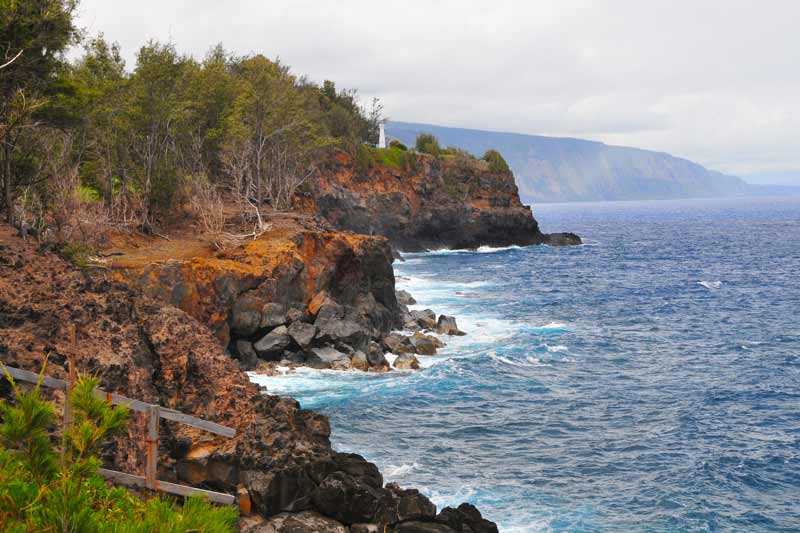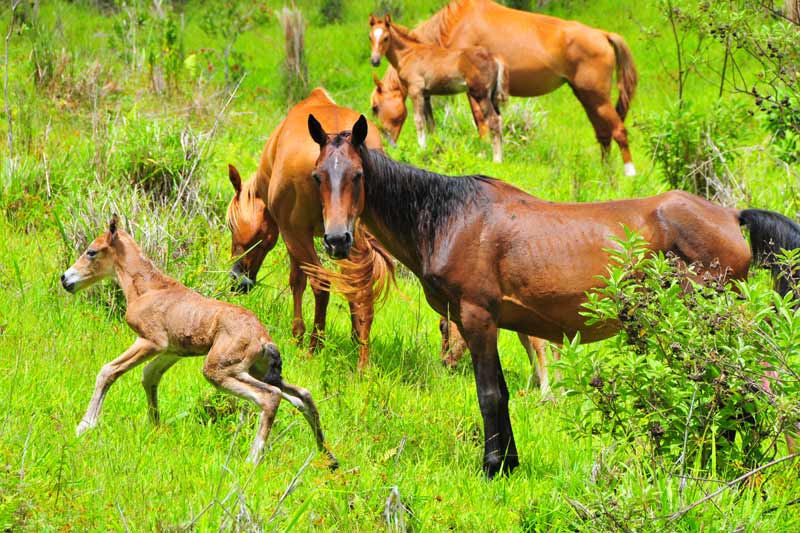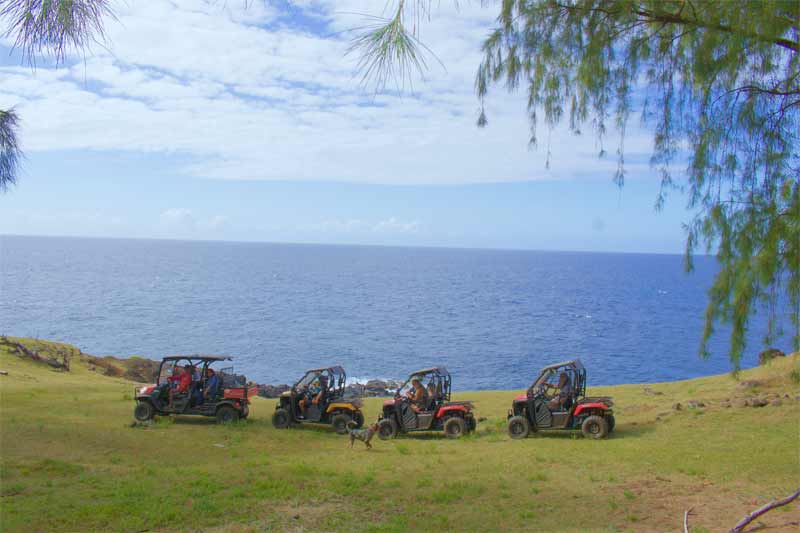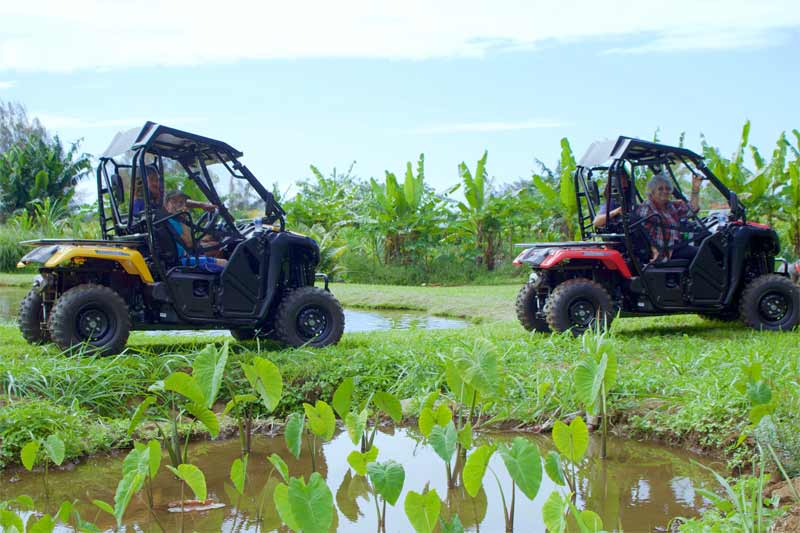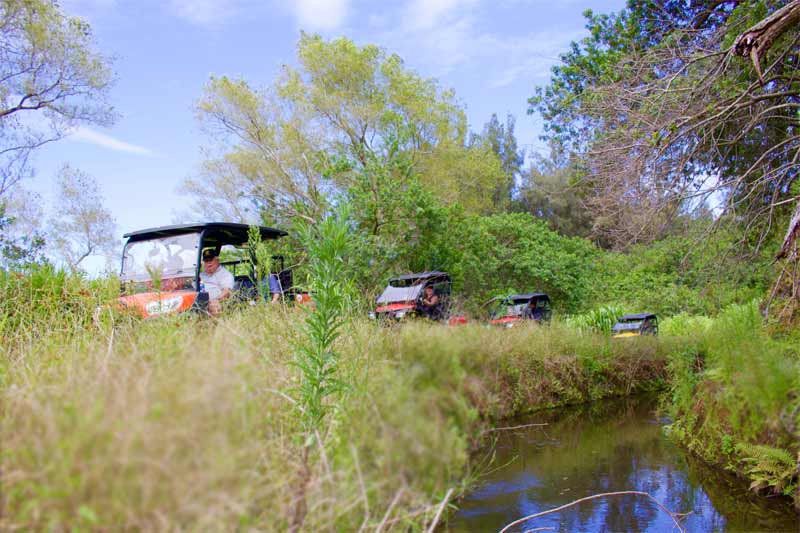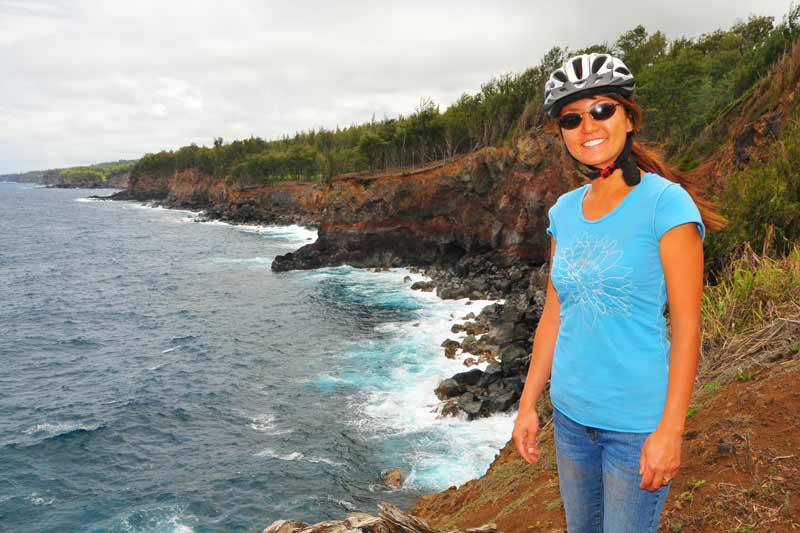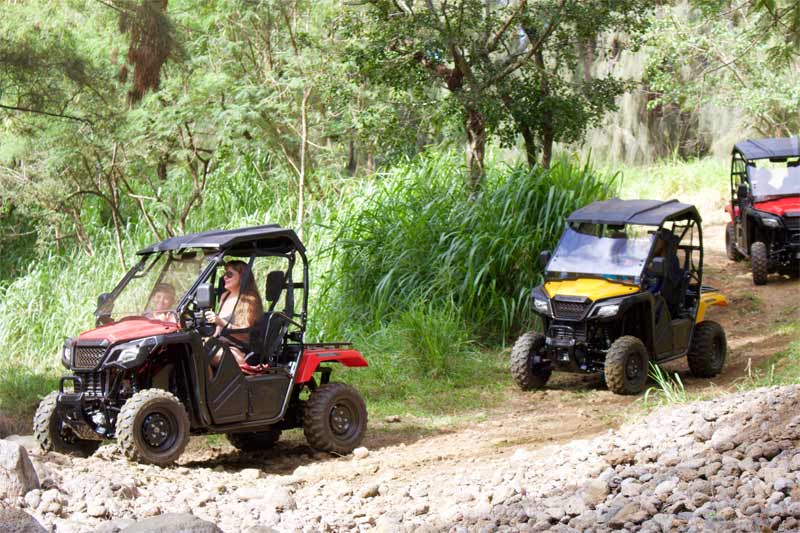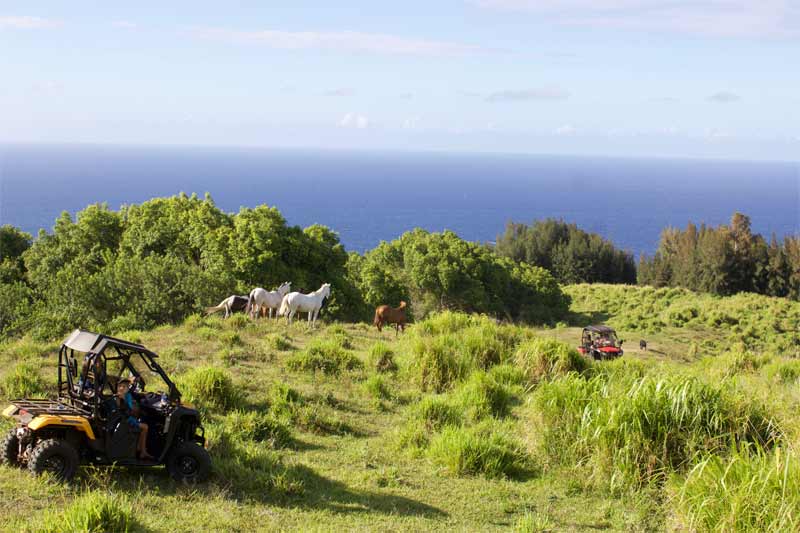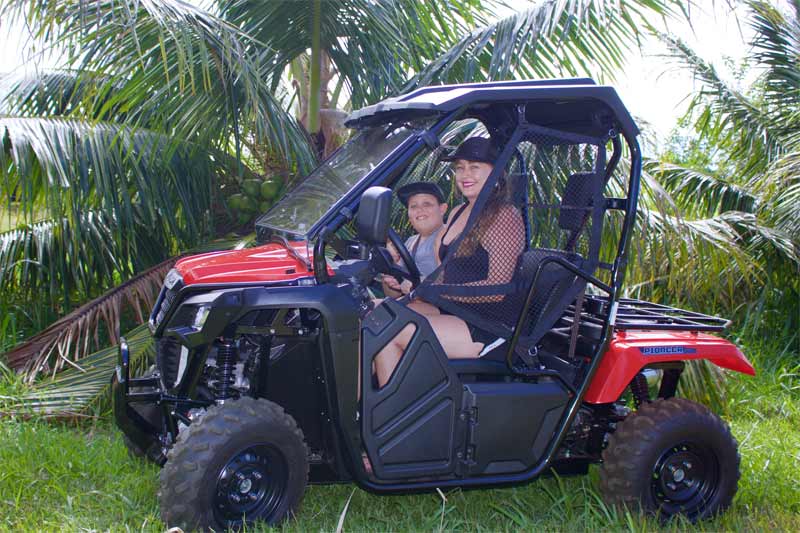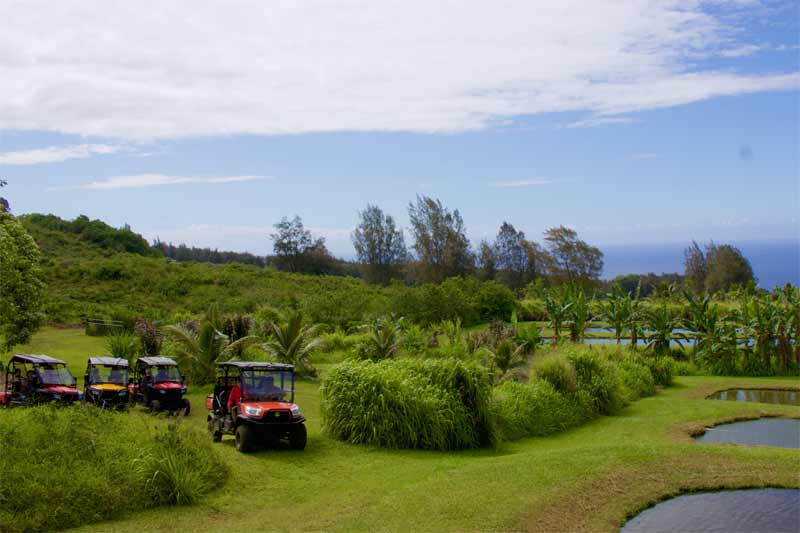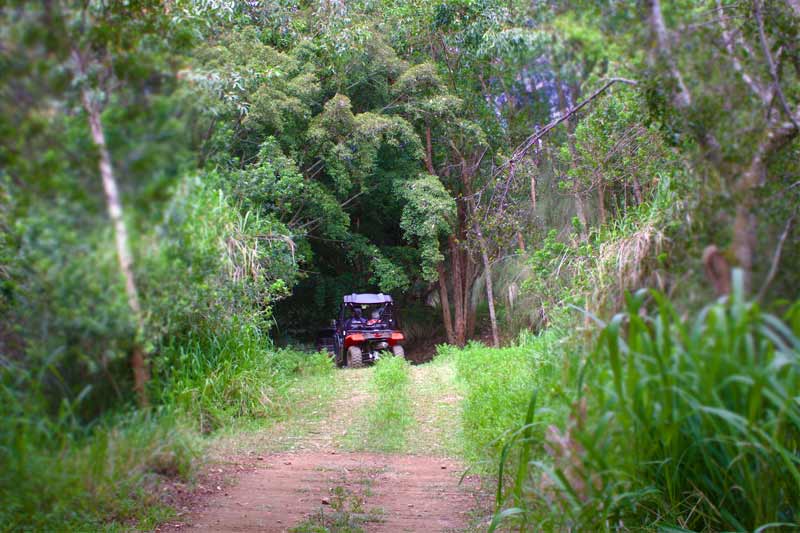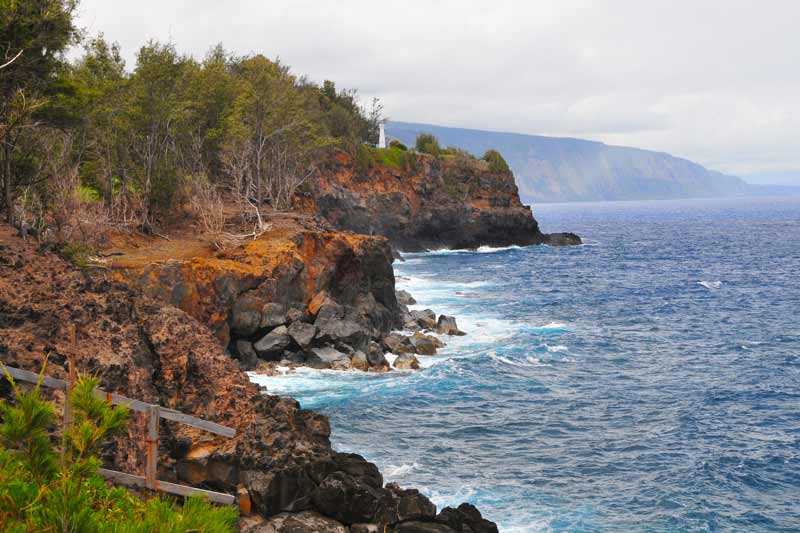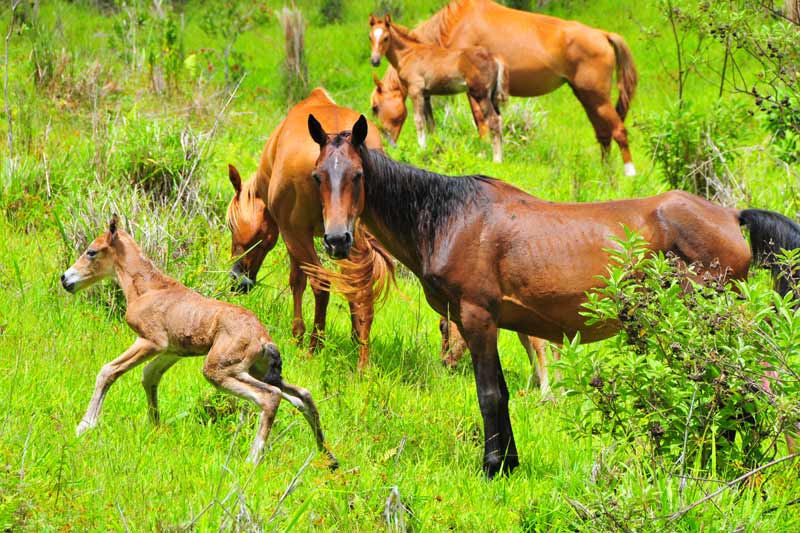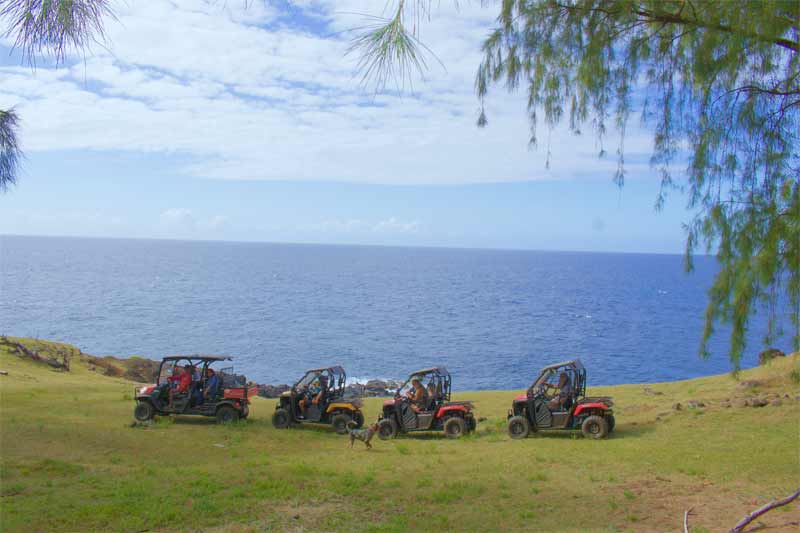 ---
Highlights
All vehicles are 2-seat side-by-sides
Ride the ranch to a scenic ocean cliff vista
Couples can take turns driving
Minimum driver age 18, minimum passenger age 7
---
Description
The tour begins at Waipi'o on Horseback Ranch, a working livestock ranch and farm operation sharing exclusive views of enchanting Hamakua. This scenic opportunity allows travel through a traditional land division (Ahupua'a) that stretches from the mountain to the ocean and is home to native flora and fauna.
The journey begins from the high lands and native forests and meanders onto the open range of the middle and lower ranch. You will ride beside the old Hamakua Ditch, an engineering masterpiece, which was the irrigation lifeline of Hawaii's past sugar cane industry, an industry that thrived for 100 years. You then cross the ranch to a spring-fed reservoir where the ranch raises Hamakua sunfish for consumption. Here also, Waipi'o Hawaiian horses frolic and take leisurely swims. Dwarf coconuts, breadfruit trees, kukui nut, sugar cane, taro, sweet potato and multiple varieties of heirloom bananas are just some of the plants you will see.
Next the ride descends toward the ocean passing through portions of the old Hamakua Highway. You will enjoy panoramic sloping views as we ride on lower grass-lands where tiny donkeys known as Kona Nightingales bray their evening songs. The scenery reaches a climax as our trek draws near majestic ocean cliffs with a superb view of the pounding Pacific and dangerous surf below. Here you will travel under a canopy of ironwood trees through remnants of an old Hawaii village. Marvel at the "dry-stacked" rock walls, cattle enclosures, tunnels and trails that will surely conjure up visions of old-time Hawaii commerce and travel!
Near the ocean, you'll take a short break, survey the blue-greens of the distant Waipi'o Valley north face, and if youare lucky, you may see whales courting or dolphins and turtles playing. Then back on your ATV for the trip up the range and to the end of our ride.
---
Cost
All About the View ATV Tour Rate (AATV1)
$150.00 per Solo Driver, $150.00 per Tandem Driver, $100.00 per Tandem Passenger (plus 4.712% Hawaii sales tax)
---
Location
GPS Address: Waipio on Horseback / All About the View ATV Ranch location does not have a street address. Use coordinates 20.112556, -155.553500 Click to view map
---
Details
Schedule: Monday through Saturday at 10am and 2pm
Duration: Approximately 2.5 hours
Checkin: Waipio on Horseback Barn, Hwy 240 between Honokaa and Waipio
What to Wear: All riders must wear completely closed toed shoes. Long pants are recommended. Wear clothes you don't mind getting dirty.
Gear Provided: Fully automatic side-by-side UTV's, helmets, goggles
Restrictions: Minimum age for drivers is 18 and a valid driver's license is required. Minimum age for passengers is 7. Maximum weight for drivers or passengers is 275 pounds. Participants must be in good health with no significant neck or back issues. Pregnant women are not permitted on the tour.
Reservations: Advanced reservations required and we recommend booking this a month or more before your arrival. This event is "RESERVE NOW PAY LATER"; we need a credit card on file to finalize your reservation but we do not charge you for your space until a few days before the beginning of your vacation!
Minimum Notice for Cancellations / Changes: At least 48 hours before the start of the event.
---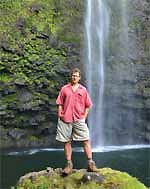 Kevin's Activity Tips:
Waipio on Horseback has been offering fantastic equine adventures on the floor of Waipio Valley for decades … they recently added this new ATV component to their operation. WOH Ranch is an expansive and diverse agricultural property located high on the plateau near the Waipio Valley Overlook and the ridiculously steep road that leads to the valley below. The Ranch is the location for checkin for the horseback riding tours, and now these ATV tours check in there as well.
The ranch is a fascinating place to drive around … you'll see tilapia fish ponds, cattle and horses, a variety of Hawaii agricultural crops, and panoramic ocean vistas that just don't quit. Do keep in mind though that this ATV tour does not ride down INTO Waipio Valley, nor does it go to any Waipio Valley Overlooks. What it does give you is a scenic and adventurous look at the behind-the-scenes operation of ranchland in Hawaii.
We actually think they should offer a COMBO that includes BOTH the horseback riding tour in the morning and then the ATV tour in the afternoon. At this time there is no "official" combo tour, but you can make reservations for the horseback riding here. We suggest doing the horseback riding in the morning as that is when Waipio Valley lighting is best … then do this ATV tour in the afternoon.