Captain Zodiac Rafting
---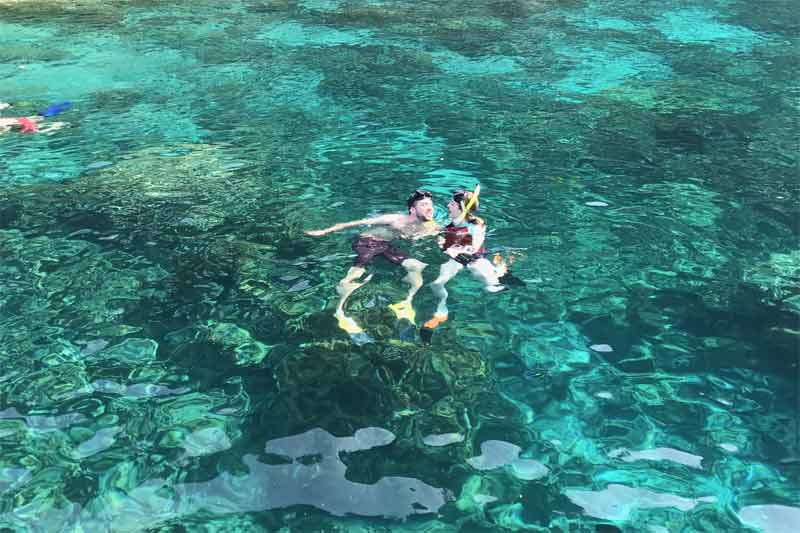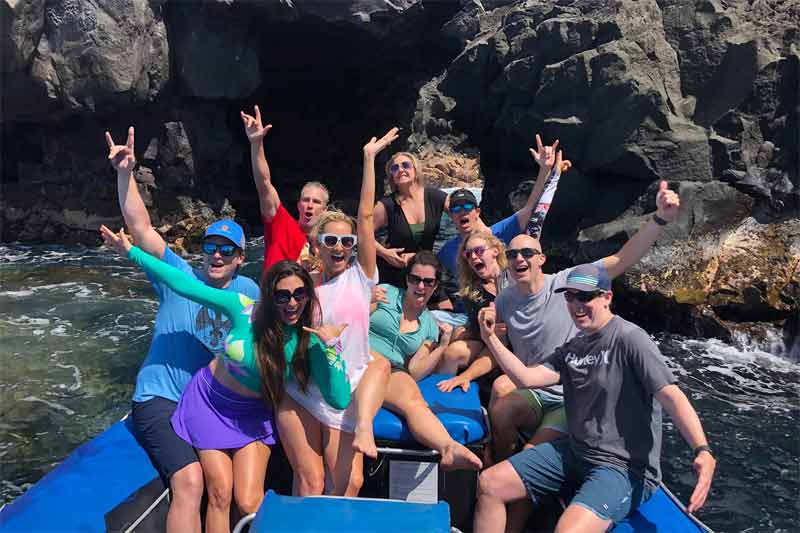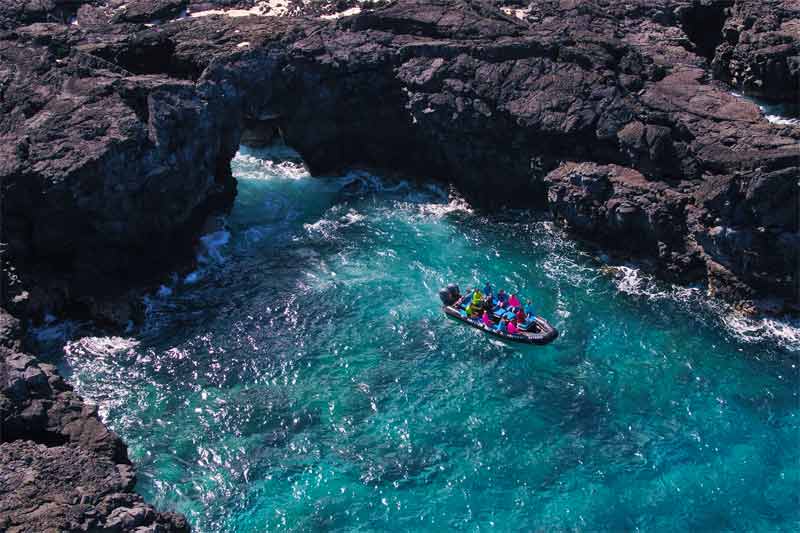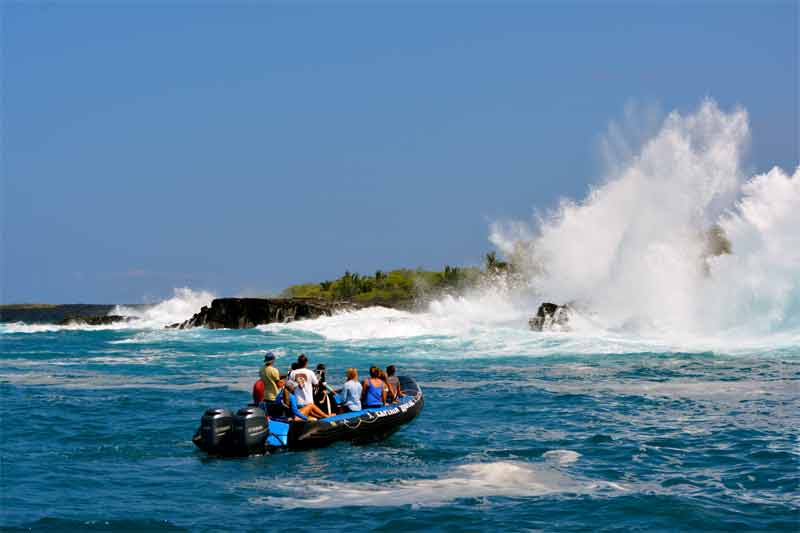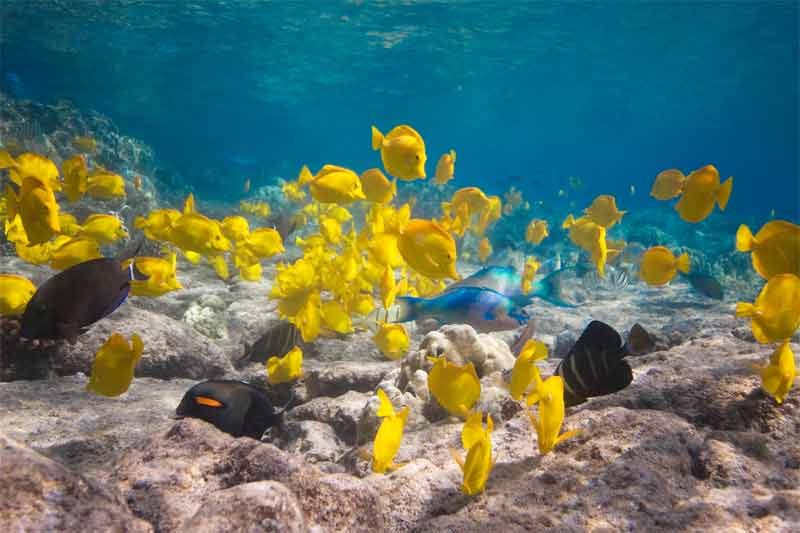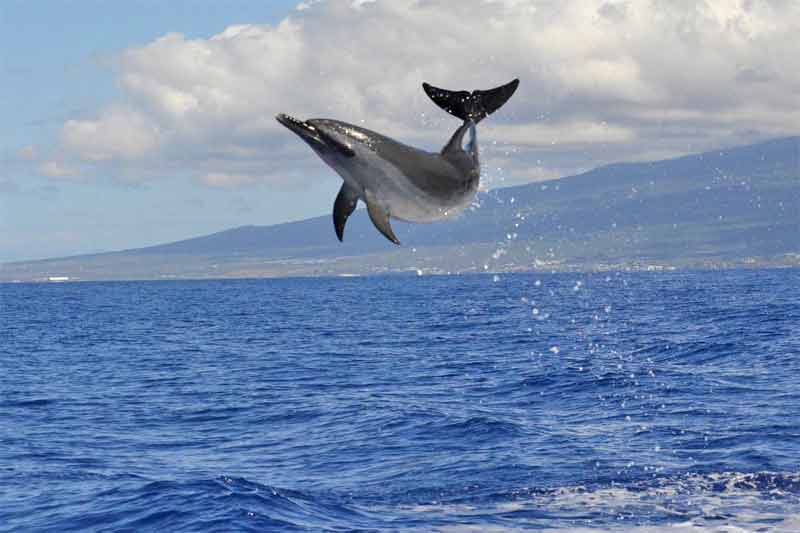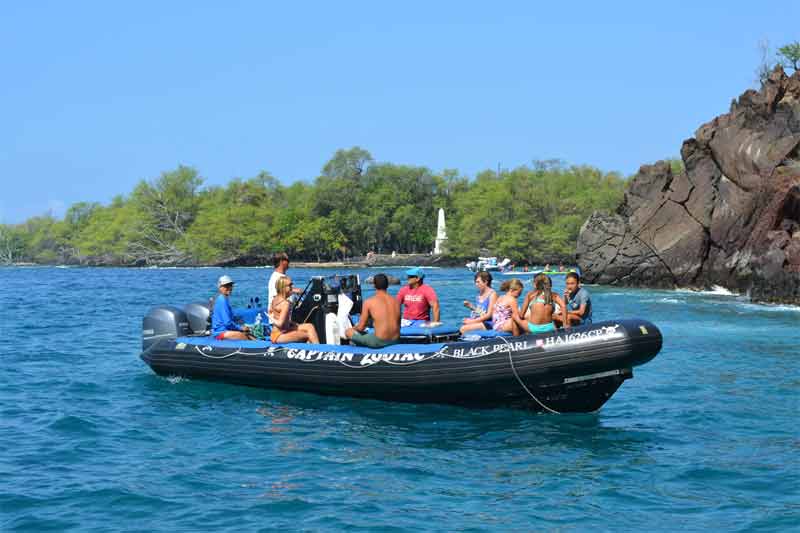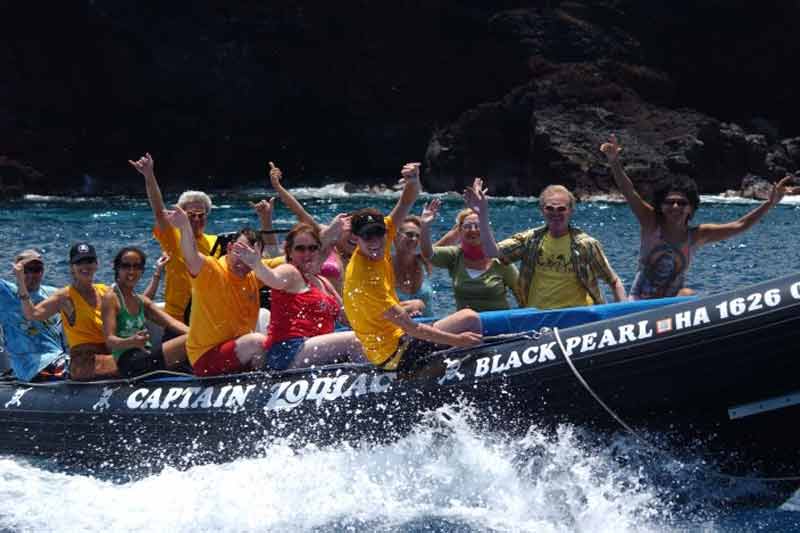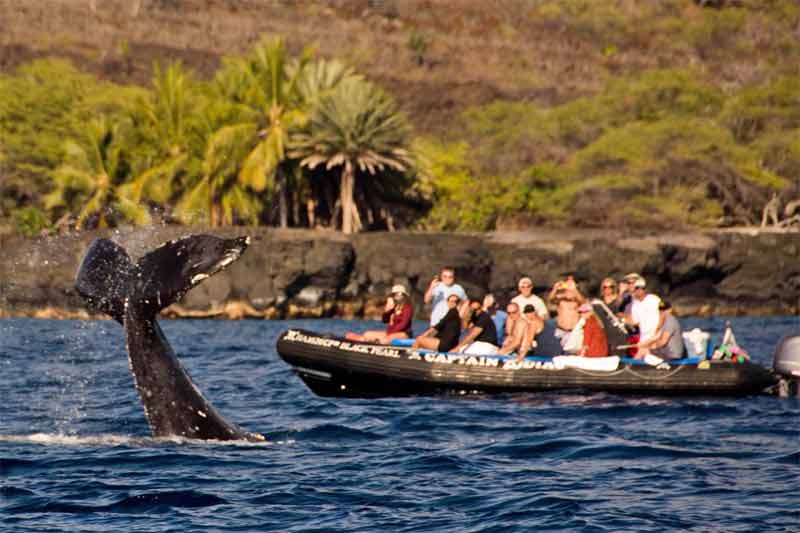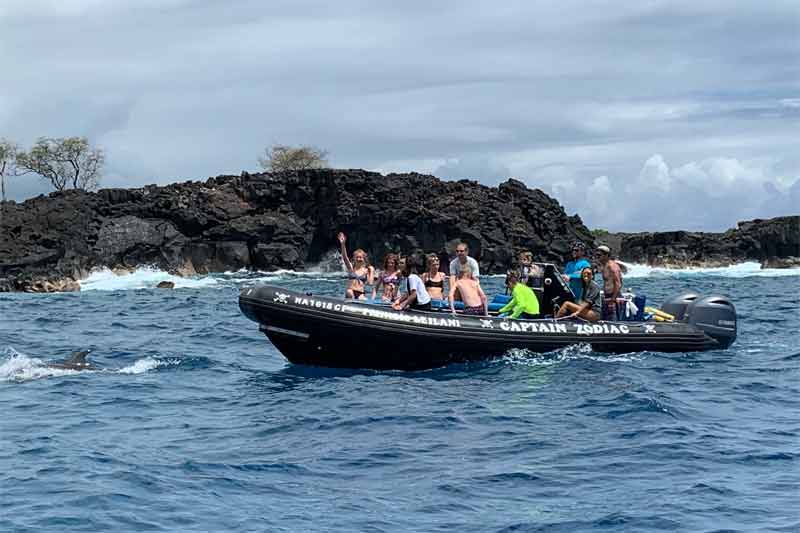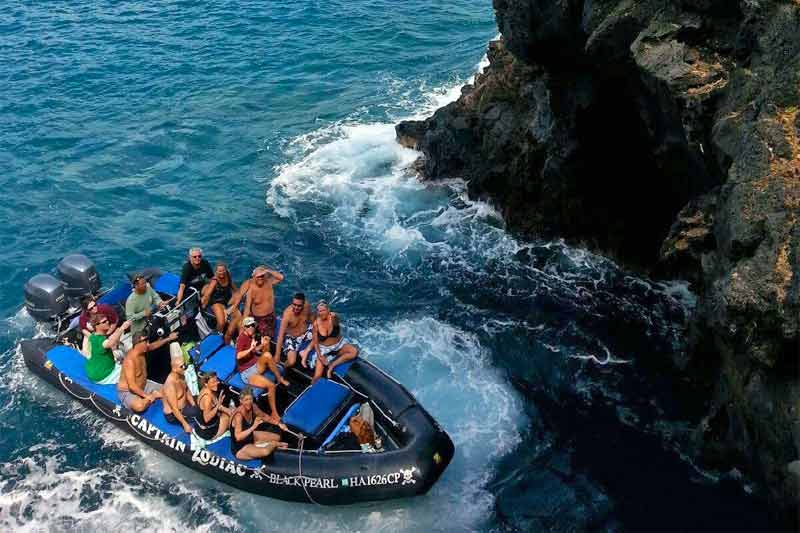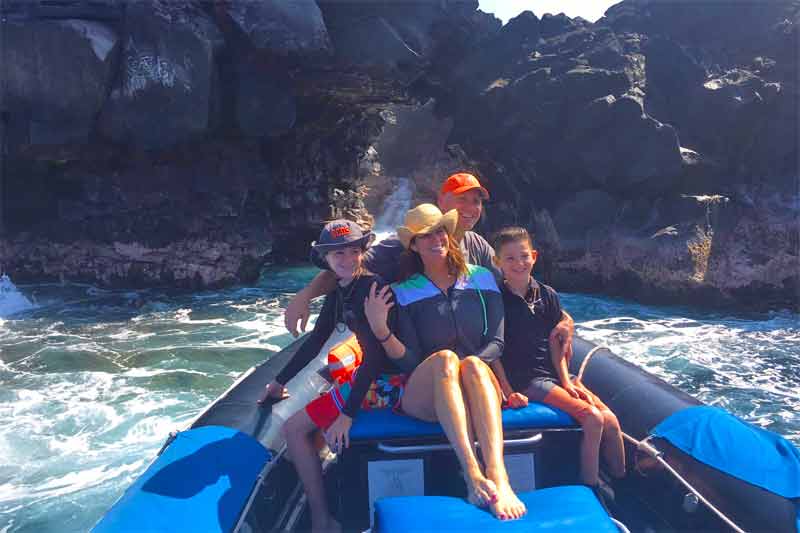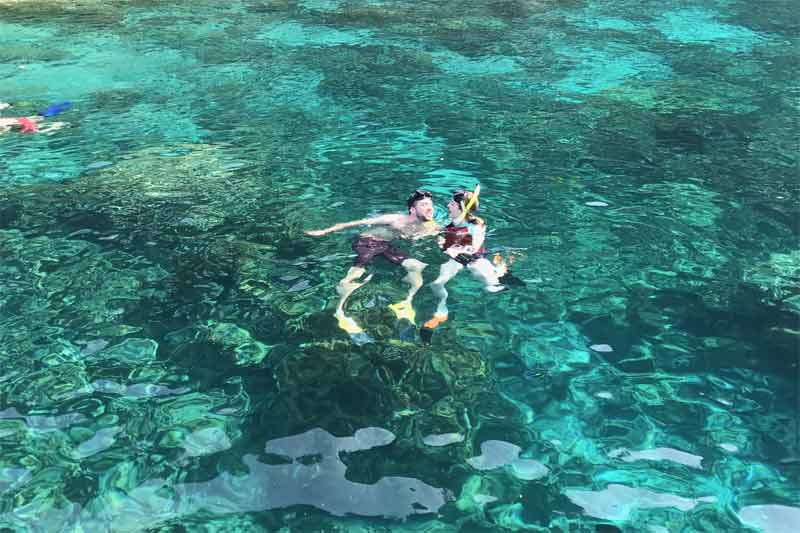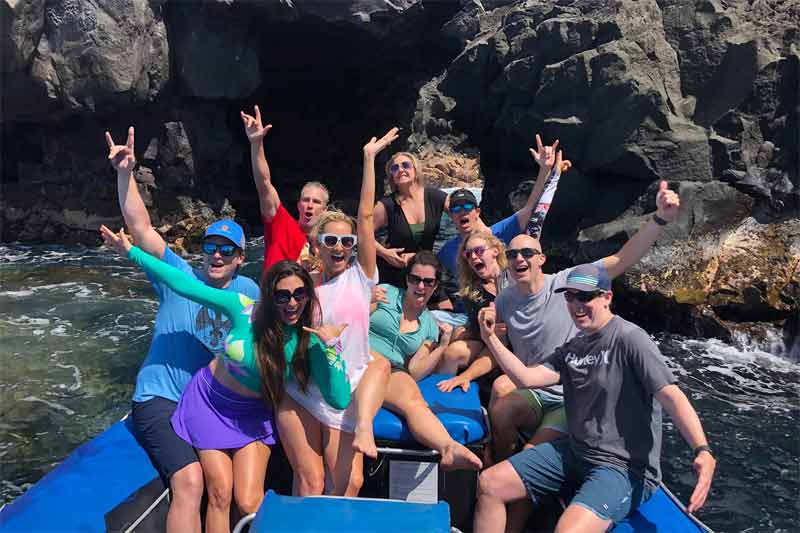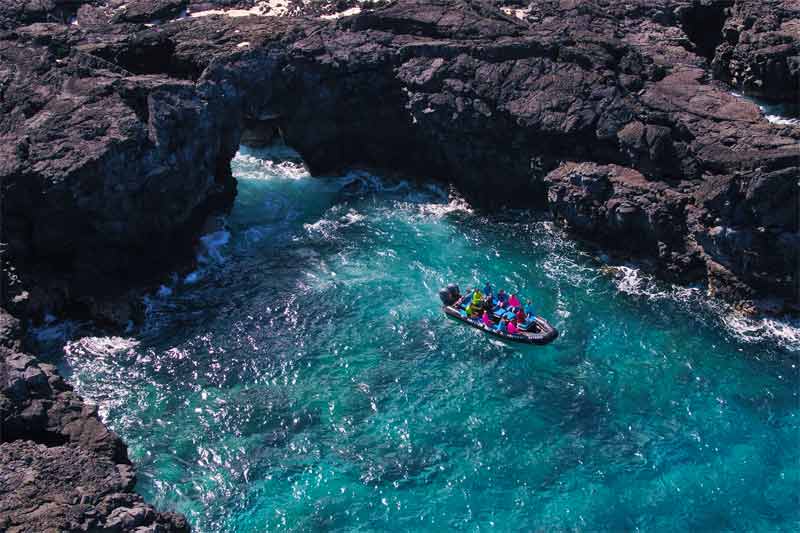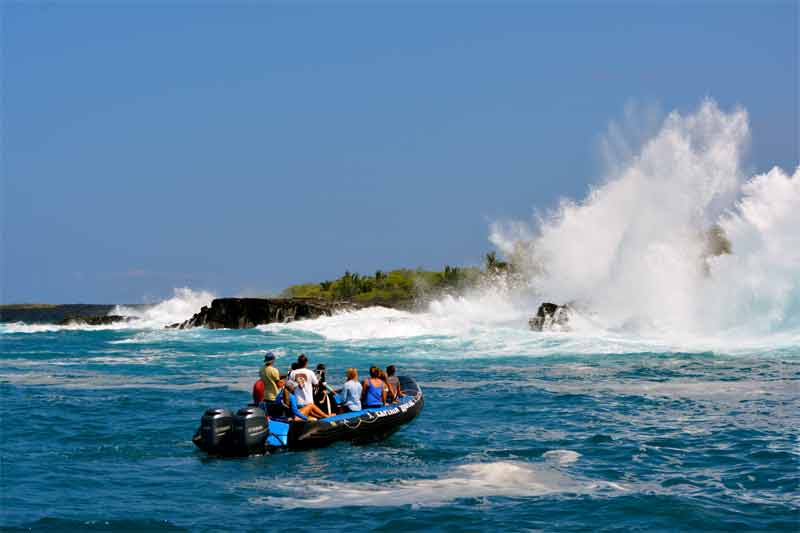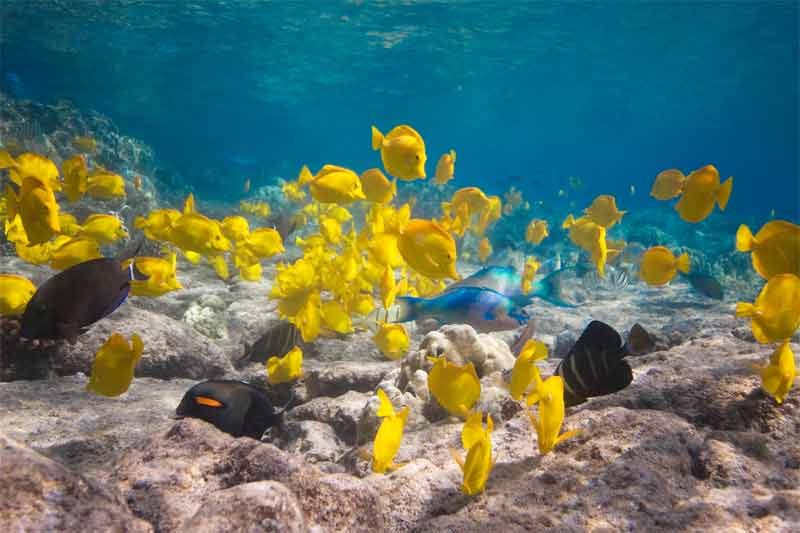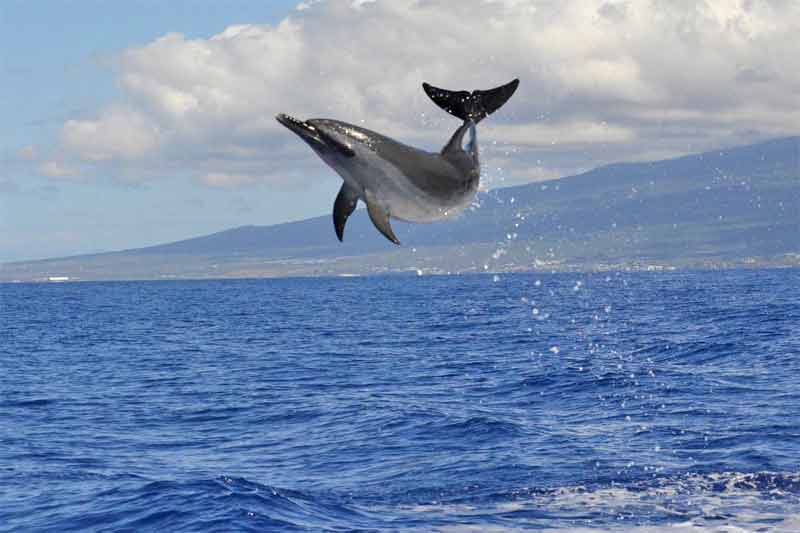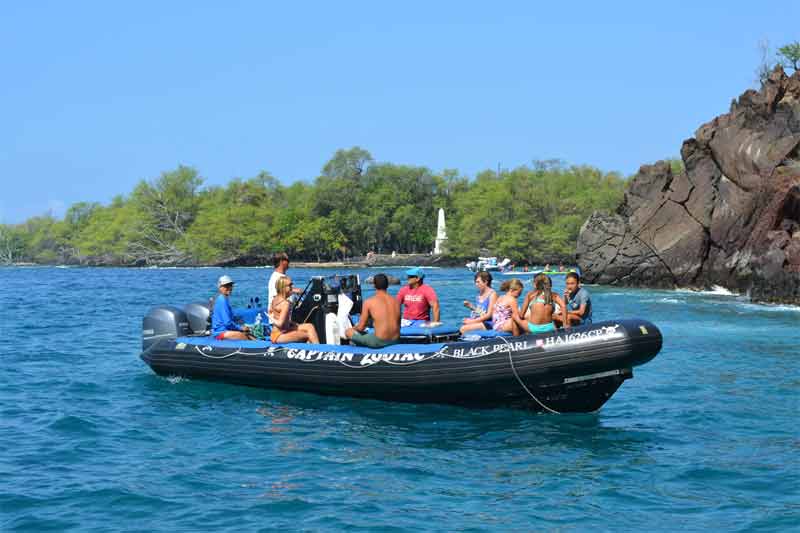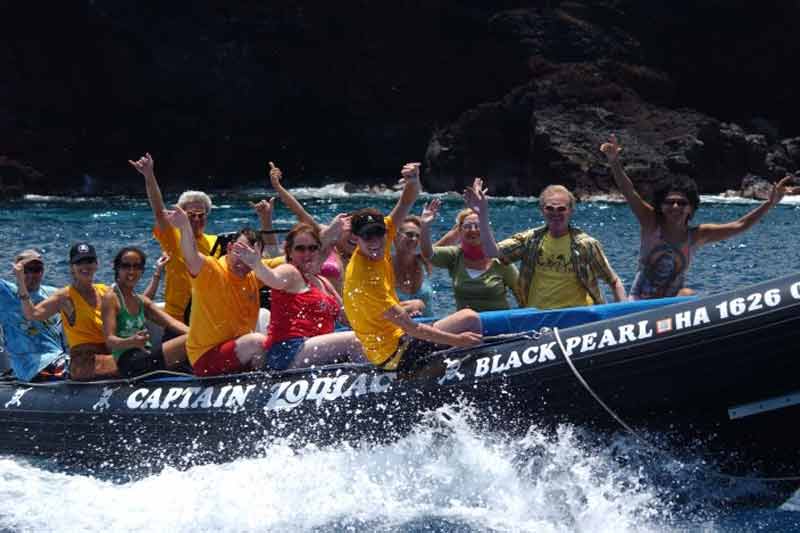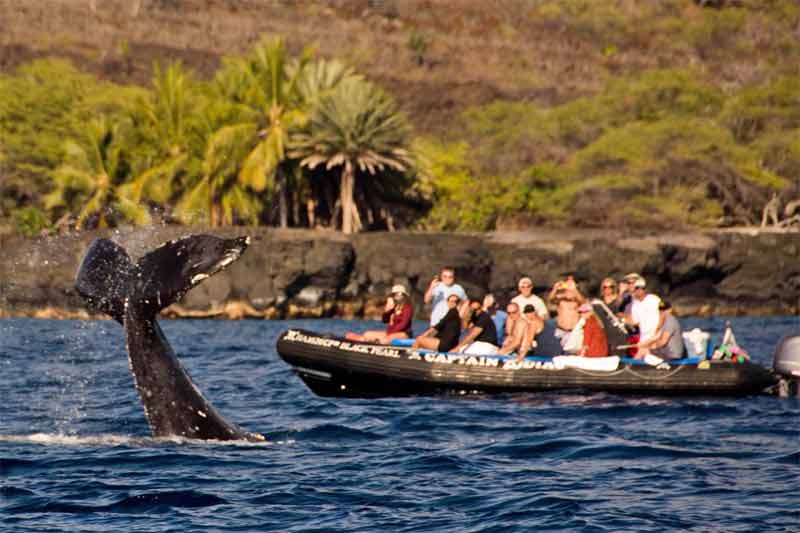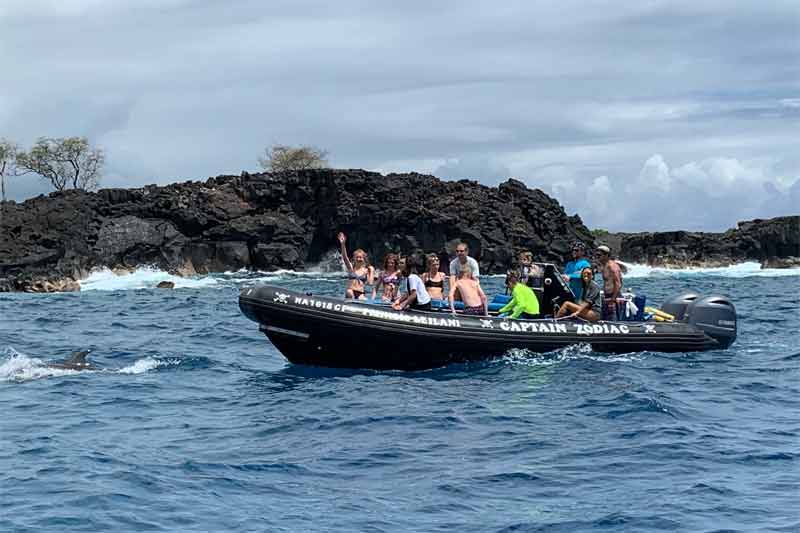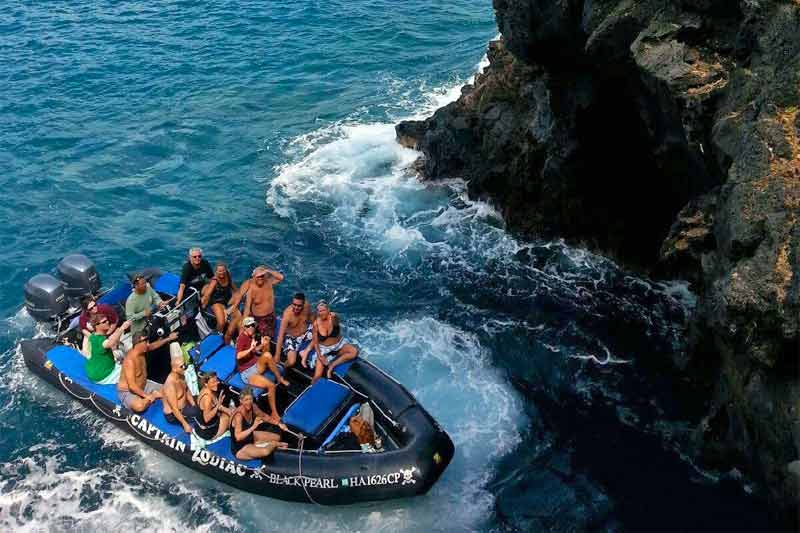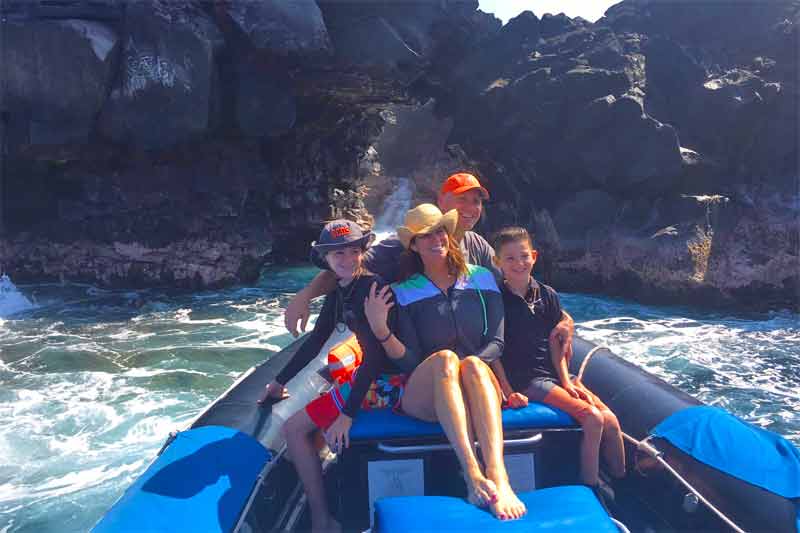 ---
Highlights
Most adventurous snorkel trips along the Kona coast
Explore sea caves and lava formations
Snorkel at Captain Cook Monument
Dolphin sightings are frequent!
---
Description
Captain Zodiac Rafting is the original Big Island expedition. With their pirate theme and desire to entertain visitors, they have been "pillaging and plundering" the Kailua-Kona coastline for over 35 years and they have been having a blast doing it! Captain Zodiac operates a fleet of 16 passenger Hurricane 733′s … they are fast, powerful, highly maneuverable and very safe.
The adventure begins at either Honokohau Harbor which is just south of the Kona Airport … or on days when a cruise ship is in port they depart from the main pier in downtown Kailua-Kona. They start the adventure by pointing out historical sites of interest offshore from Kona. Then they zip south past miles of rocky shoreline, lava flows and sea caves. En route to and from the snorkel location they often encounter spinner and bottlenose dolphins, manta rays, sea turtles, and pilot whales (year round) and humpback whales are seen in winter months.
The ultimate destination is the incredible snorkel experience at Kealakekua Bay, the historic scene of Captain Cook's arrival and ultimate demise in Hawaii. The area is now a marine preserve and the high cliffs surrounding this spot make it inaccessible by land. The waters here are typically very clear and calm, with a host of sealife to enjoy as you snorkel the reef. The population of yellow tangs in this area is particularly impressive. Captain Zodiac will supply all snorkel gear, including prescription masks and flotation devices. The Zodiac drifts around the bay following the guests as they snorkel. You have up to 90 minutes to enjoy the snorkel spot, and you can climb back up the ladder anytime you are done. After snorkeling, the captain serves a tropical snack for you.
On the return trip the boat gets in close, hugging the rugged shoreline and exploring sea caves and blowholes that only smaller zodiacs can go to. The captains are experts at what they do … they also are naturalists, geologists, historians, stand up comedians … but above all they are pirates!
---
Cost
4 Hour Morning Snorkel - 8am
Offered daily except Wednesdays. Snacks and beverages included.
Captain Zodiac 4HR AM Tour Rate (CZ1)
$125.00 per Adult, $90.00 per Child (5-12) (plus 8.092% Hawaii sales/harbor tax)
---
5 Hour Beat the Crowd - 10am
Offered Monday, Tuesday, Thursday, and Friday. Snacks, lunch, and beverages included.
Captain Zodiac 5HR Beat the Crowd Tour Rate (CZ3)
$140.00 per Adult, $100.00 per Child (5-12) (plus 8.092% Hawaii sales/harbor tax)
---
---
Details
Checkin: Most tours depart from Honokohau Harbor which is just south of the Kona Airport. Check in at the Captain Zodiac office there. Occasionally they depart from the main pier in downtown Kona if there is a cruise ship in port. If that is the case, your email confirmation will instruct you where to go.
Gear Provided: Snorkel gear.
What to Bring / Wear: Swim wear, towel, sun-protection and a light cover-up or jacket
Vessel: 24 foot Rigid Hull Inflatable Zodiac
Restrictions: Minimum age is 5. Captain Zodiac is a thrilling high speed ride on the open ocean. Due to the bouncy nature of this event, they do not allow pregnant women, anyone with neck or back injuries or in poor health.
Reservations: Advanced reservations required and we recommend booking this a month or more before your arrival. A credit card is required to secure your space but this event is RESERVE NOW PAY LATER. Our office charges your credit card for your space just a few days before the start of your vacation.
Minimum Notice for Cancellations / Changes: At least 48 hours before the start of the event. 72 hours notice required for parties of 6 or more.
---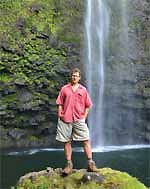 Kevin's Activity Tips:
Snorkeling along the Kona Coast is some of the best anywhere in Hawaii. Fish love lava rocks and coral … sand not so much. Because the Big Island is the youngest of the Hawaiian Islands, there has been less time for parrotfish to chomp on the coral and to … ummm .. excrete it out the other end. That's where sand comes from you know … really! Remember that the next time you are walking down a beautiful white sand beach … it's just a pile of parrotfish dung! Anyway, there is very little sand on the Big Island … it has a very rocky coastline and this makes for excellent snorkeling. Captain Zodiac Rafting is the best choice for snorkeling and sightseeing along the rocky, volcanic shores.
These tours aren't for everyone … they aren't really physically demanding but you do need to be free of any nagging injuries that could be aggravated by the bouncy nature of this ride. Kids need to be a minimum age of 5 … and ladies carrying the unborn can't go as the unborn are definitely under the age of 5. But what about those of you who are prone to sea sickness??? We actually find that the motion of a high speed raft causes LESS seasickness than larger boats. Larger boats have more of a tendency to sway back and forth … while these rafts have more of a punching motion as they pierce the waves. It's that rocking-swaying motion that disturbs the inner ear … the bouncing-pounding motion doesn't bother most people.
Your tour will most likely depart from Honokohau Harbor, which is just south of the airport and about 10 minutes drive north of downtown Kona. But it IS possible that even though you are not on a cruise ship, you might be booking a tour for a day when a ship is in port. If that is the case, your email confirmation will direct you to the Kona Pier instead of the Captain Zodiac location at Honokohau.