Waikoloa Sunset Cruises
---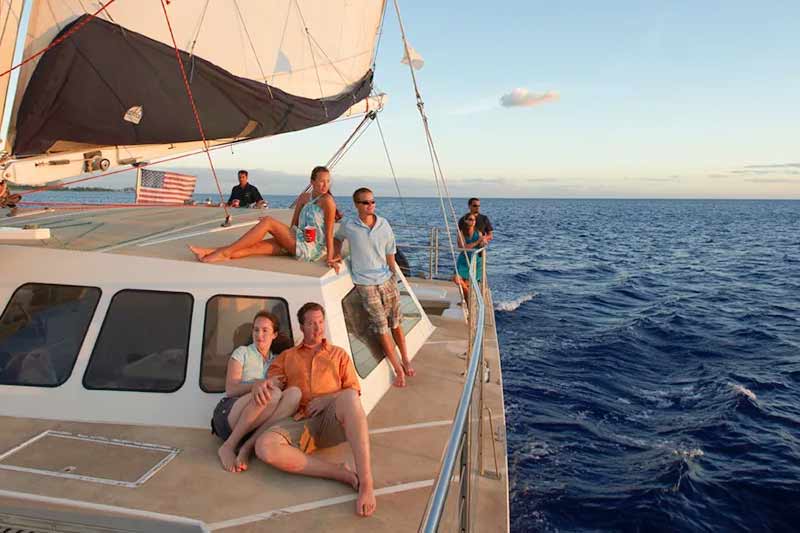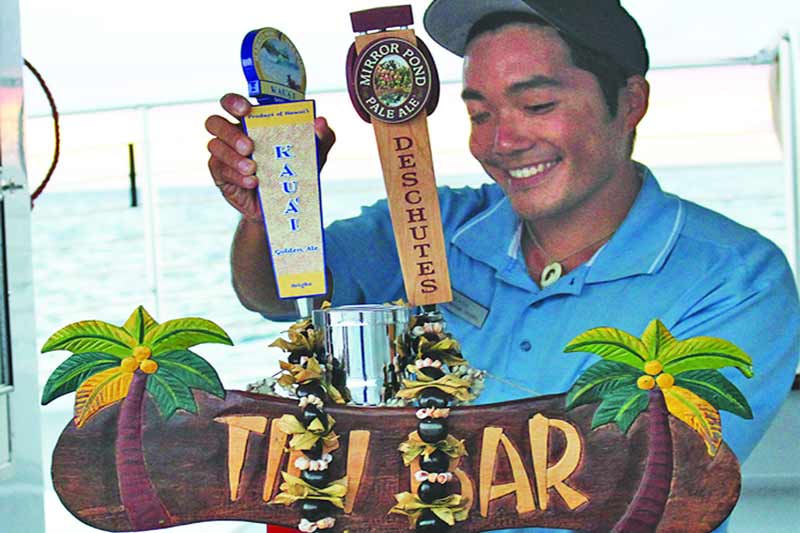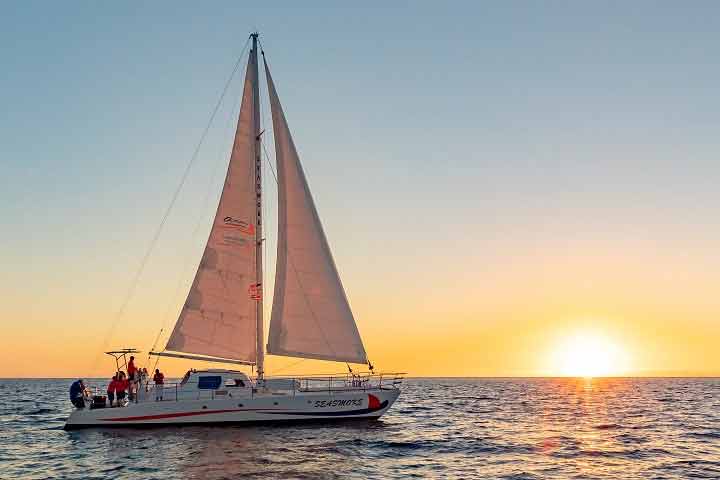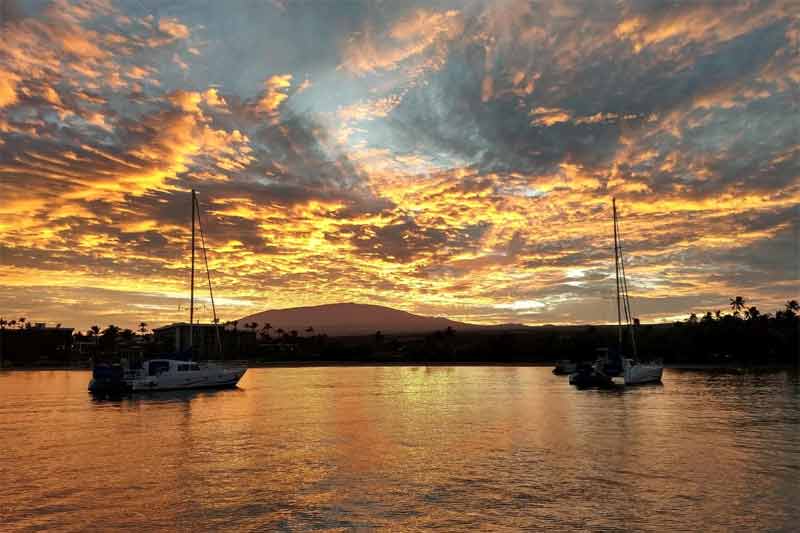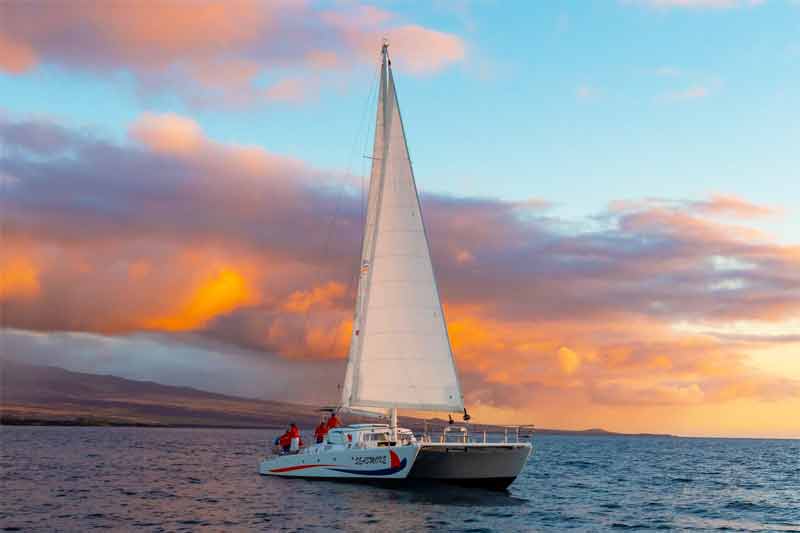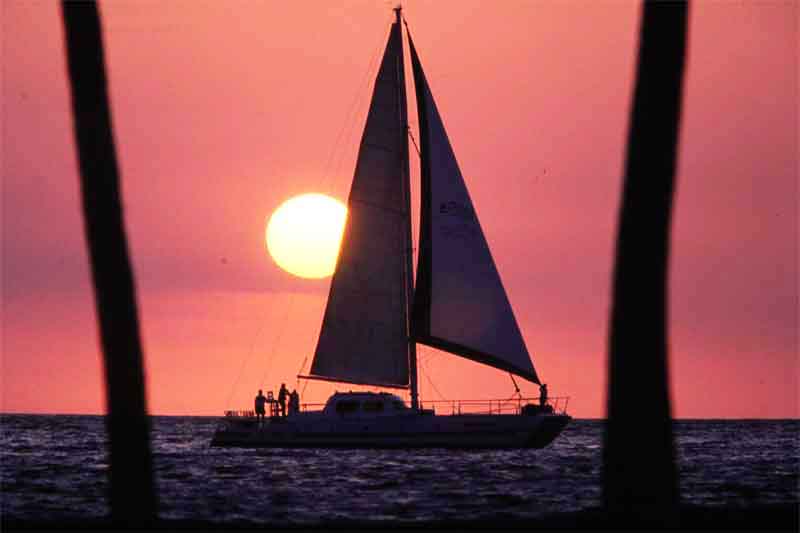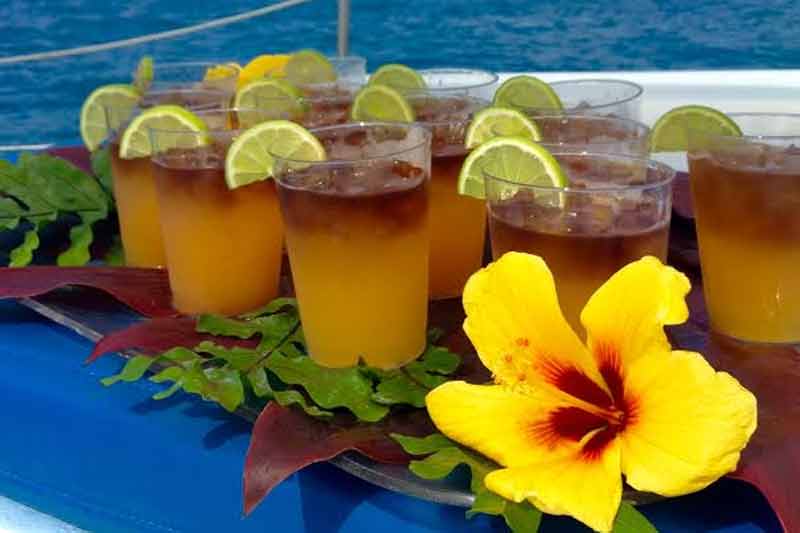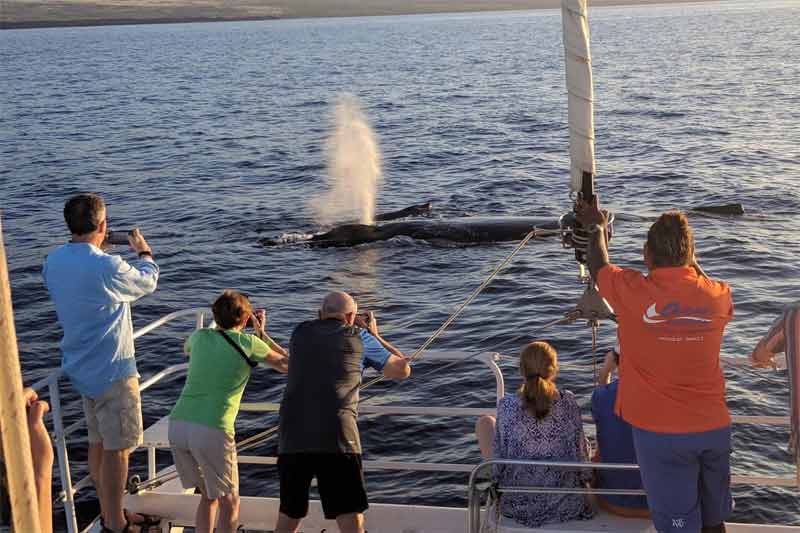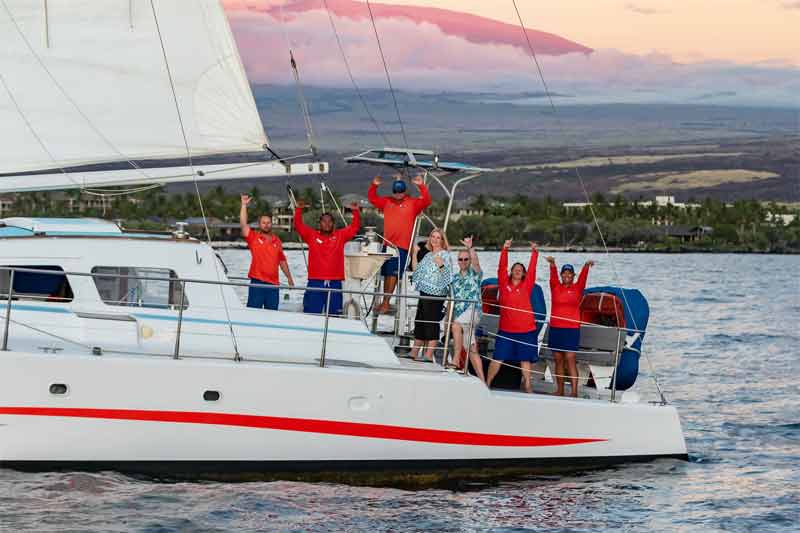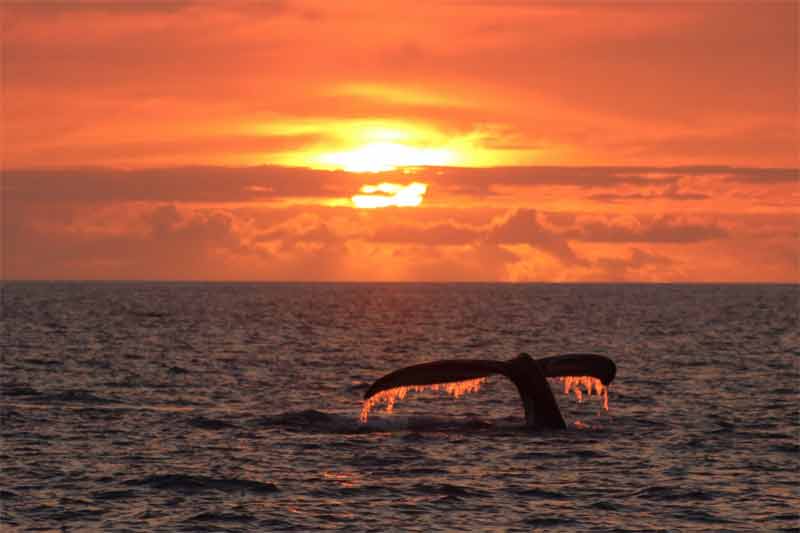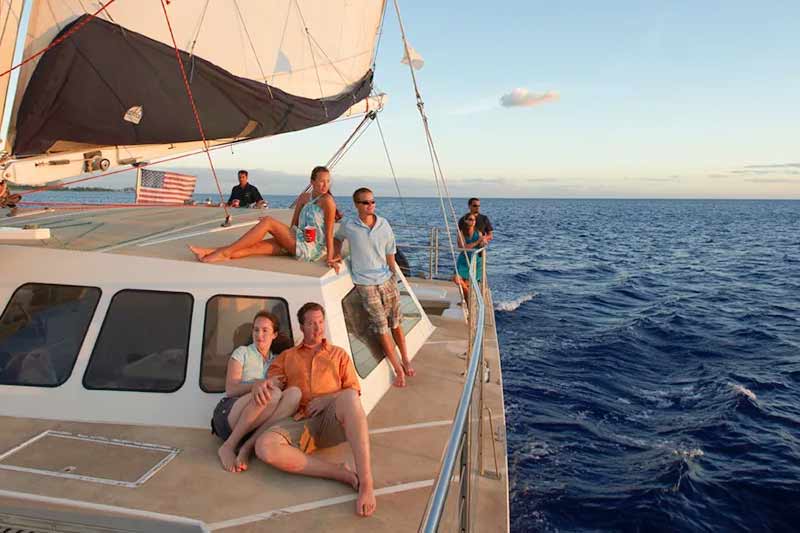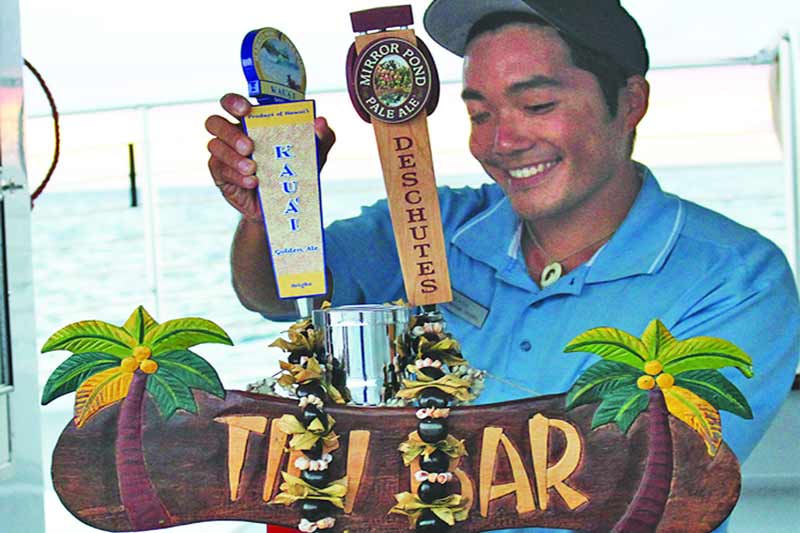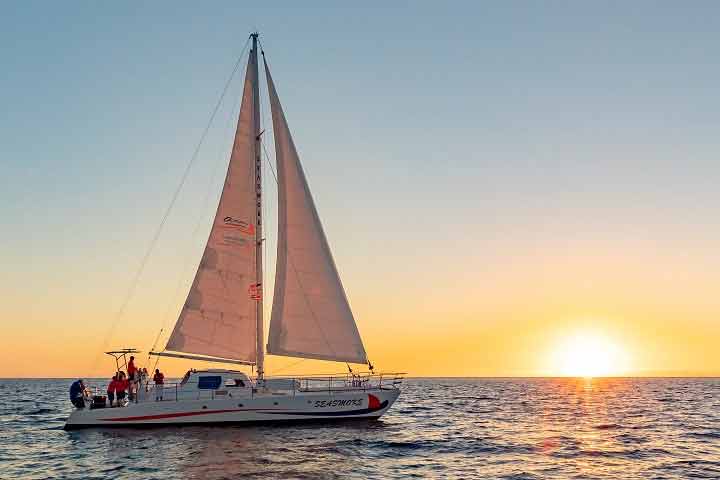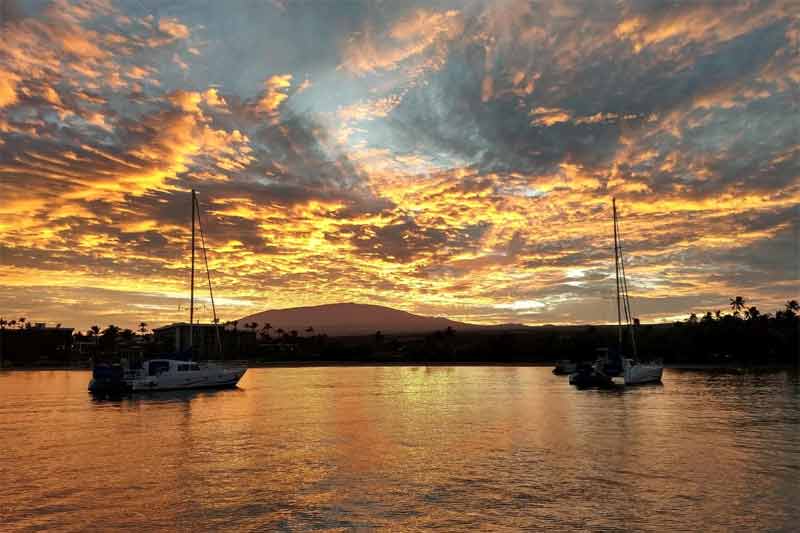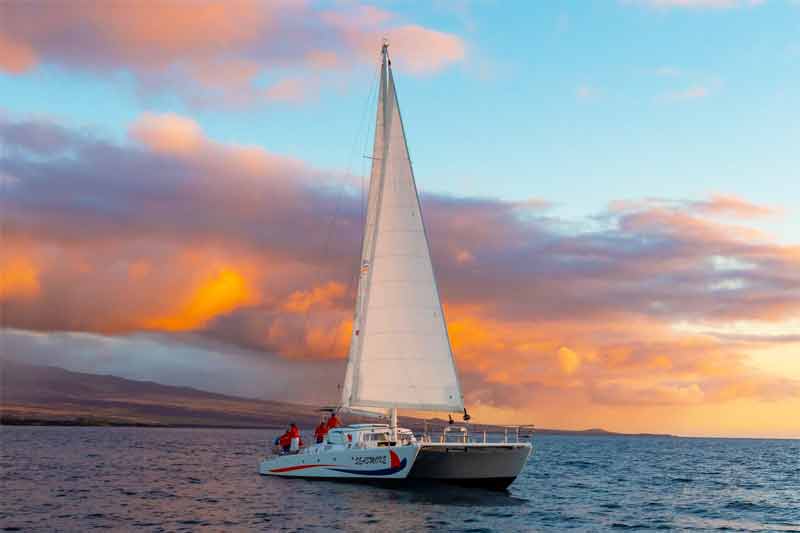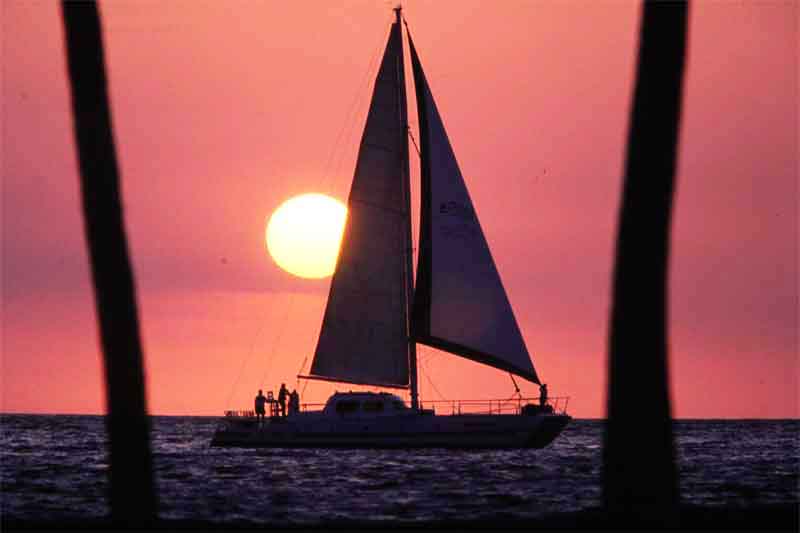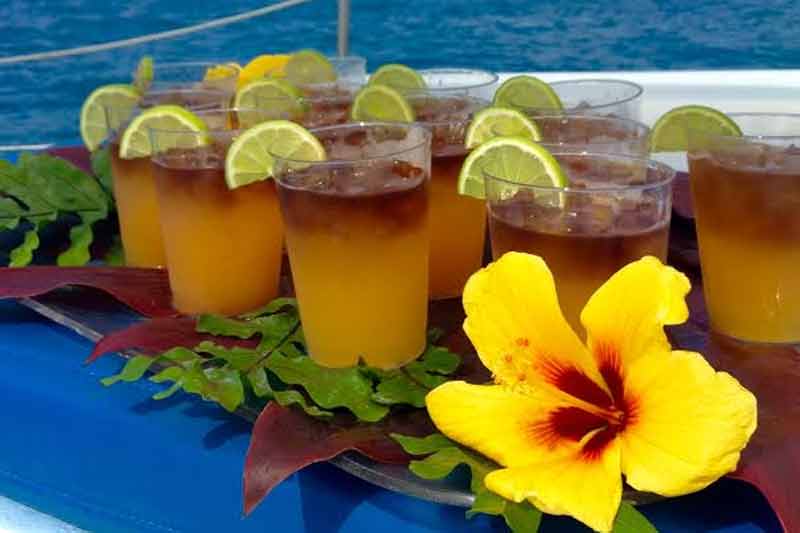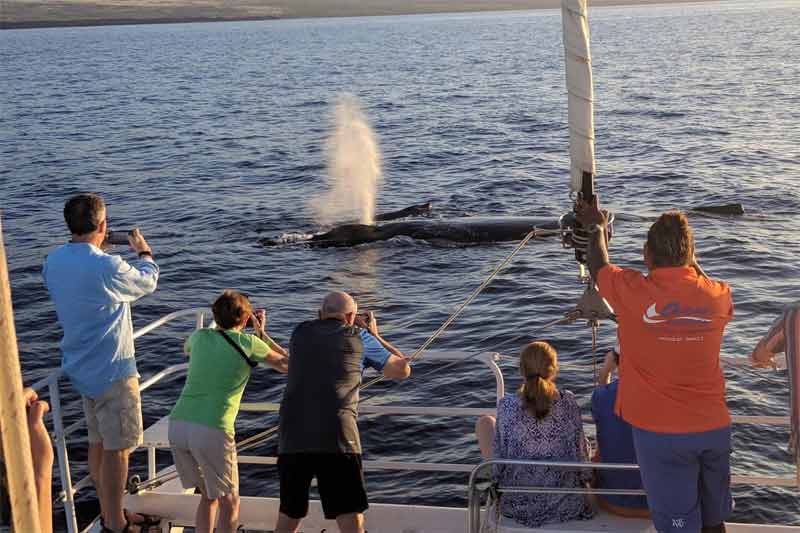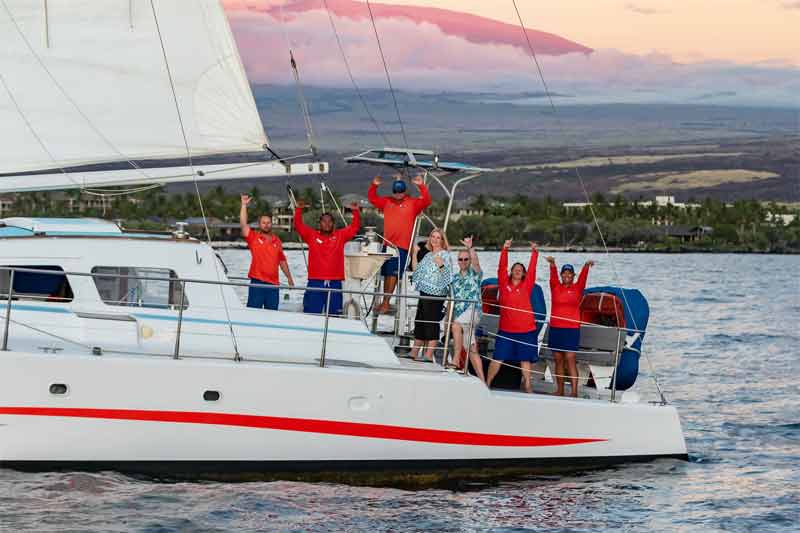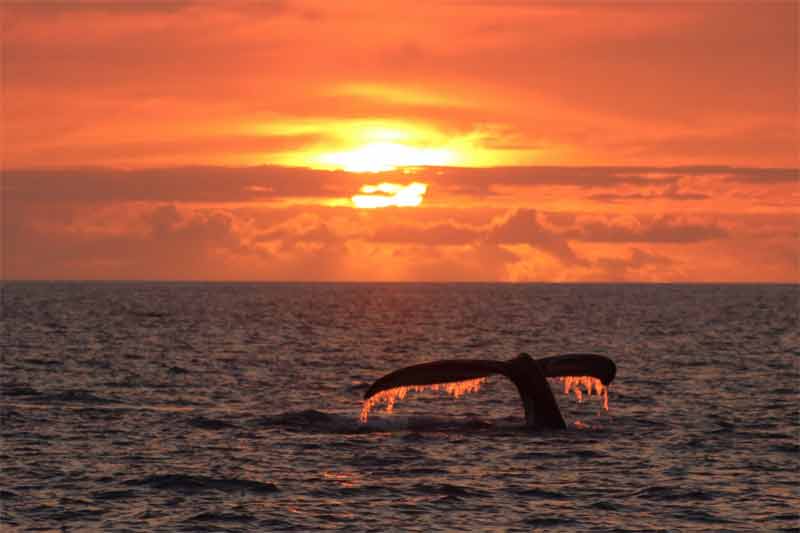 ---
Highlights
Beautiful sunset views along the Kohala Coast
Most departures from the beach at the Waikoloa Marriott
Cruises are operated barefoot
Enjoy cocktails while you watch the sunset
---
Description
Enjoy the Kohala Coast sunset – the most beautiful sunset in the islands. Watch dolphins race alongside the boat, and see the setting sun's rays color the summits of the island's five volcanos! Most departures are from the beach at A-bay oceanfront from the Waikoloa Marriott. One vessel departs from Kawaihae Harbor about 15 minutes to the north.
---
---
SPIRIT OF ALOHA SUNSET SAIL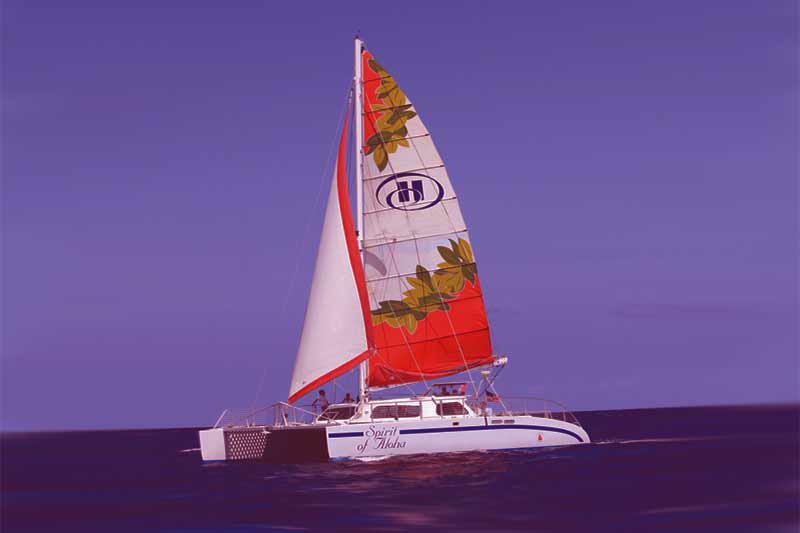 The iconic Spirit of Aloha sailing catamaran is the ultimate sailing comfort. You will bask in romance and relaxation while watching the stunning sunset. The large vessel is safe for all ages, and conveniences include restrooms and ample seating. Snacks and beverages are included, with unlimited non-alcoholic beverages and two drink tickets for alcoholic beverages. Additional drinks may be purchased at reasonable prices. Boarding is from the beach; your shoes will be collected and you will walk on the sand and the first few feet of water to bard a tender boat that takes you out to the sailing catamarn. Wear clothing that is OK to possibly get a little wet during loading and disembarking.
Schedule: Daily with departure about 90 minutes before sunset (exact time varies with the season and will be in your email confirmation).
Duration: 90 minutes
Check In: Anaeho'omalu Bay (locals call it A-bay), on the ocean side of the Waikoloa Beach Marriott Resort. When boarding at A-Bay, it is a beach-loading process with transfer from a tender-boat. The barefoot entry takes a few steps into the seawater from the beach. Come in casual clothing that may come in contact with water.
Tour includes: Snacks and beverages. Unlimited non-alcoholic drinks and two alcohol beverages for adults.
Restrictions: Photo ID is required for drinking alocoholic beverages
What to Bring & Wear: Shorts, casual resort attire, sandals, and a light jacket.
Vessel: Spirit of Aloha 54' Gold Coast catamaran
Capacity: 49 passengers
Spirit of Aloha - Sunset Cruise Rate (HN14)
$139.00 per Adult, $69.50 per Child (4-12), Toddler (under 4) FREE (plus 8.712% Hawaii sales/harbor tax)
---
OCEAN SPORTS PAU HANA SUNSET CRUISE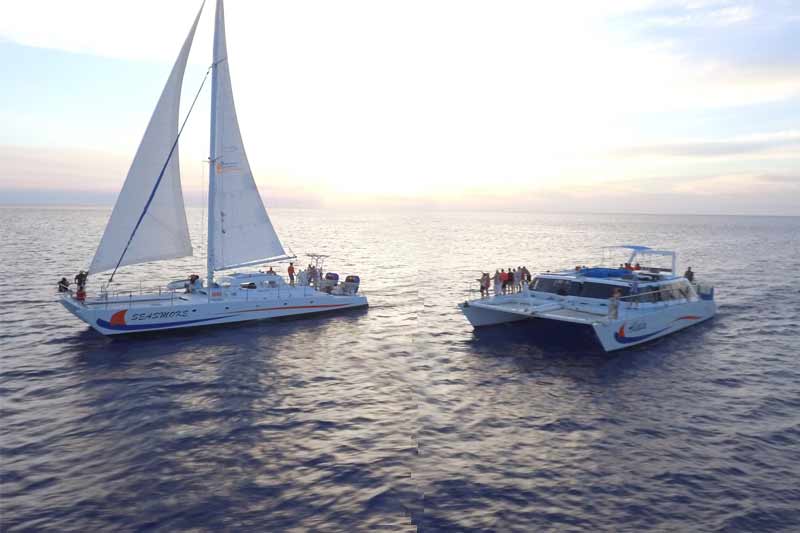 This cruise is the perfect way to begin your evening in paradise – it's a sunset party on the water! You'll enjoy the warm tropical breezes and unparalleled views of the Big Island from aboard one of Hawaii Ocean Sports' well-appointed power and sailing catamarans. Sip beverages from a complimentary tropical bar featuring local beers on tap, island-style cocktails, a selection of wines and champagne, soft drinks and refreshing tropical juices. Crunchy snacks are also included. This cruise is either operated from the beach at Anaeho'omalu Bay on board the sailing catamaran Sea Smoke, or out of Kawaihae Harbor on the power catamaran Alala.
Schedule: Typically operates Monday and Wednesday on the sailing catamaran from Waikoloa Beach and Saturdays on the powered catamaran from a dock at Kawaihae Harbor. Departure time varies depending on the taime of the sunset. Your exact checkin time will be in your email confirmation.
Boarding: Loading for the Sea Smoke Sailing catamaran is from the beach. Guests walk through the sand and into the first few feet of water to board a tender vessel that takes you out to the catamaran. You will get wet, possibly up to your knees. Loarding for Alala is from a dock; anyone who would have difficult with the beach loading should reserve the powered catamaran with dock loacing from Kawaihae Harbor.
Duration: About 2 hours
Tour includes: Dry snacks and complimentary open bar
Restrictions: Photo ID is required for the open bar
What to Bring / Wear: Shorts, casual resort attire, light jacket. Wear sandals as shoes are collected and you board barefoot from the beach.
Vessel: Seasmoke - 58' CSK sailing catamaran OR Alala - 65' power catamaran
Waikoloa Pau Hana Sunset Cruise - Ocean Sports Rate (HOS2b/h)
$139.00 per Adult, $69.50 per Child (ages 6-12), Infants (5 and under) FREE (Hawaii sales tax included)
---
---
Details
Reservations: Advanced reservations required and we recommend booking this a month or more before your arrival. A credit card is required to secure your space but this event is RESERVE NOW PAY LATER. Our office charges your credit card for your space just a few days before the start of your vacation.
Minimum Notice for Cancellations / Changes: At least 48 hours before the start of the event.
---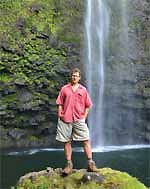 Kevin's Activity Tips:
Waikoloa sunset cruises are a great way for people who are staying at one of the Kohala Coast resorts on the Big Island of Hawaii to get out and experience the ocean. For those who are active enough to snorkel, we would suggest one of these same boats for a Waikoloa snorkel trip instead, and for most guests they will do one or the other … but not both.
If you do wish to snorkel AND go out on a sunset cruise, we'd suggest a snorkel experience on the Fair Wind II or Captain Zodiac rafting and then do one of these sunset cruises.
Which one of these boats to reserve? Well, Spirit of Aloha runs nightly, so it is a LOT easier for us to get you space on that vessel, as long as you are planning at least a few weeks ahead of time. Sea Smoke and Spirit of Aloha are both sailing catamarans, which will be most people's preference. Sailing really adds a nice touch to the evening. Alala is a powered catamaran that USED to be a sailing catamaran. The mast was removed though as it was really a monster of a rig and no doubt expensive to maintain for the amount of use they were getting out of the sails. The one advantage that Alala has though is that it leaves from a dock at Kawaihae Harbor. It's a good option for people who don't want to get their feet wet and sandy before boarding, or would have difficulty walking on the beach.