Bird Watching Tours
---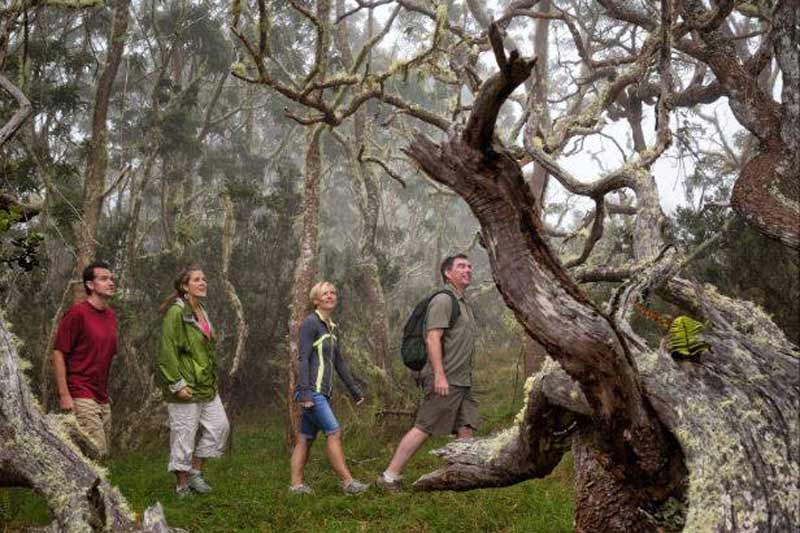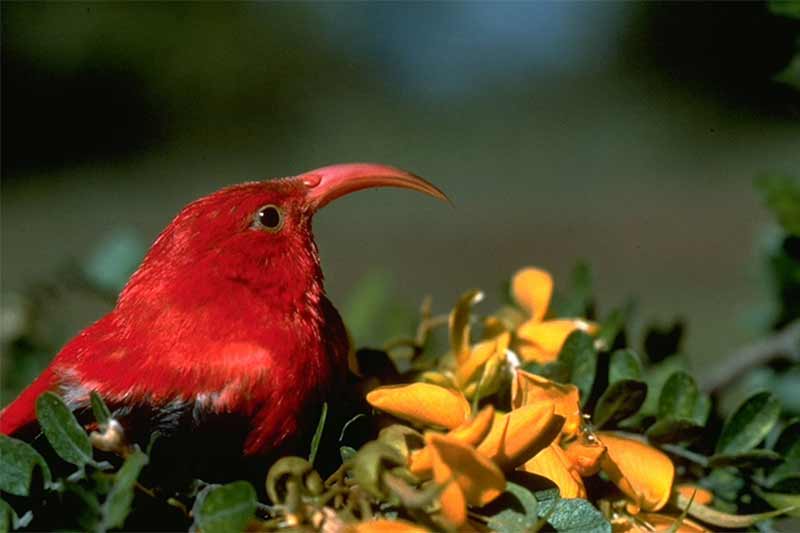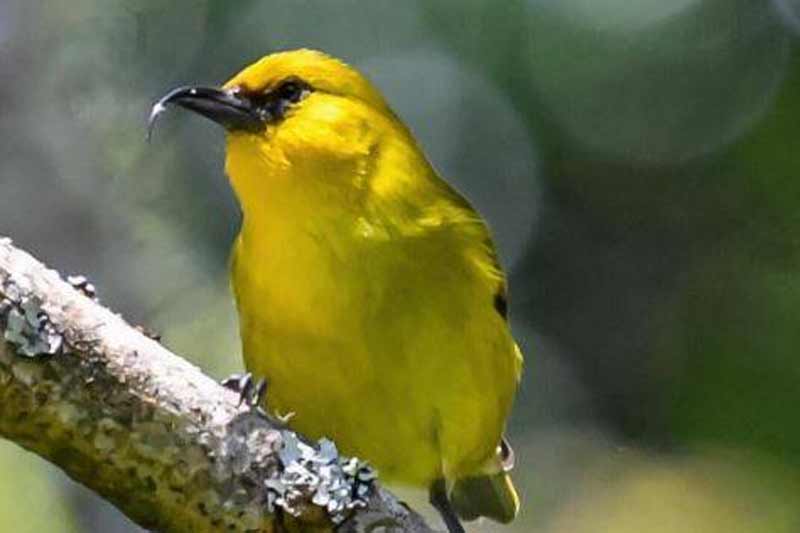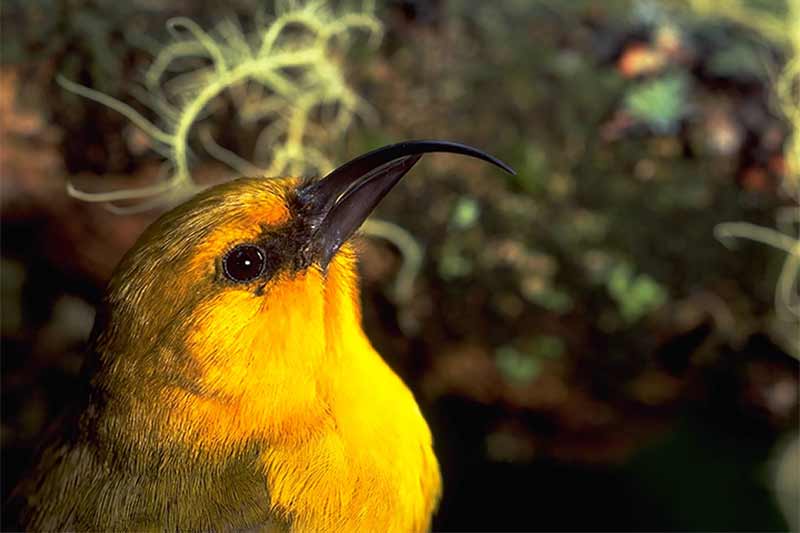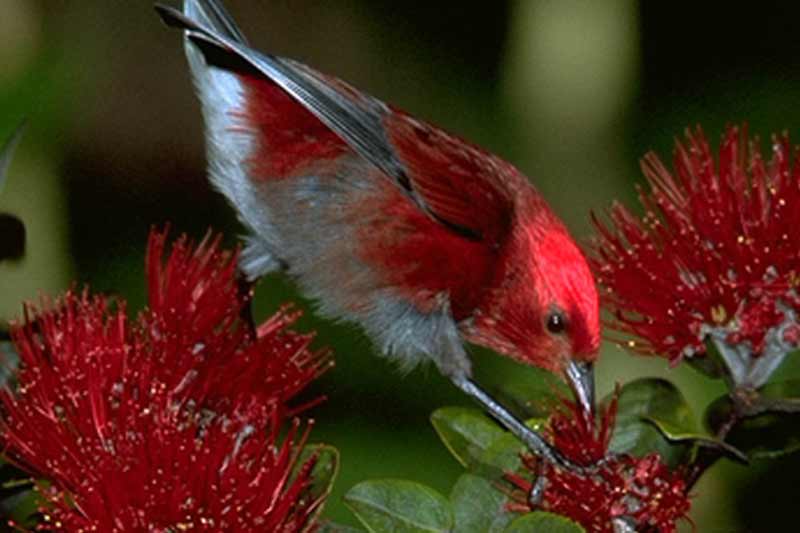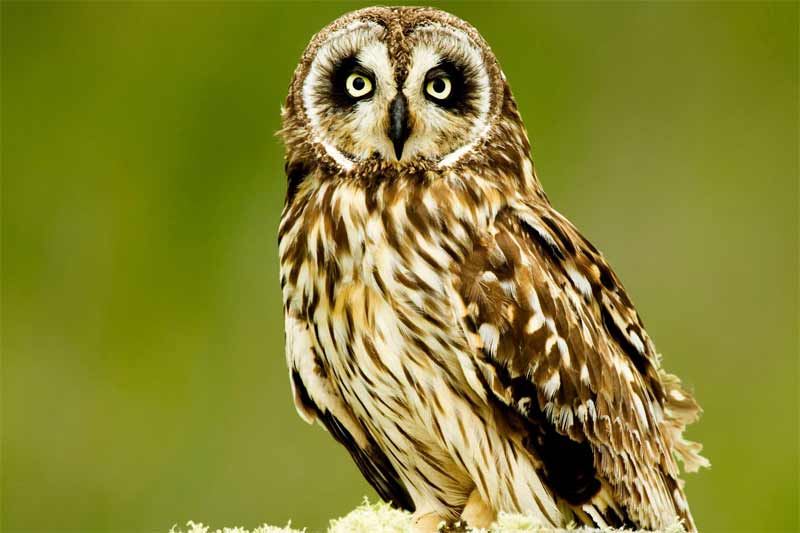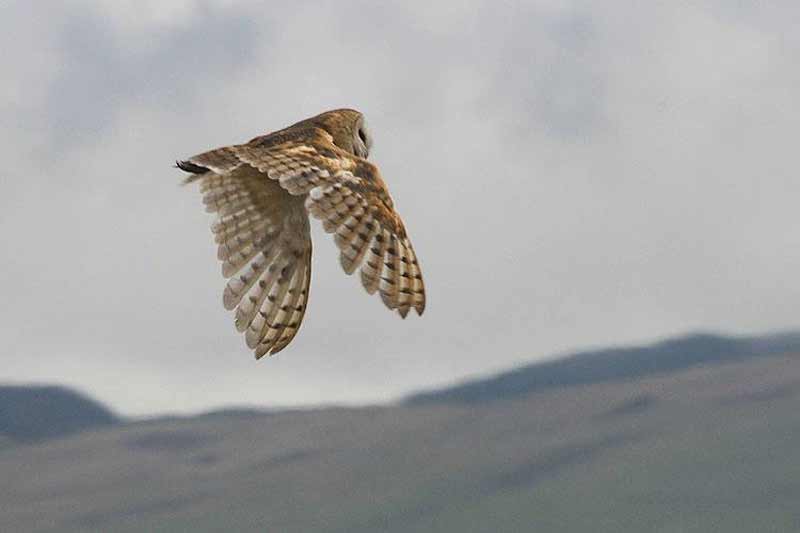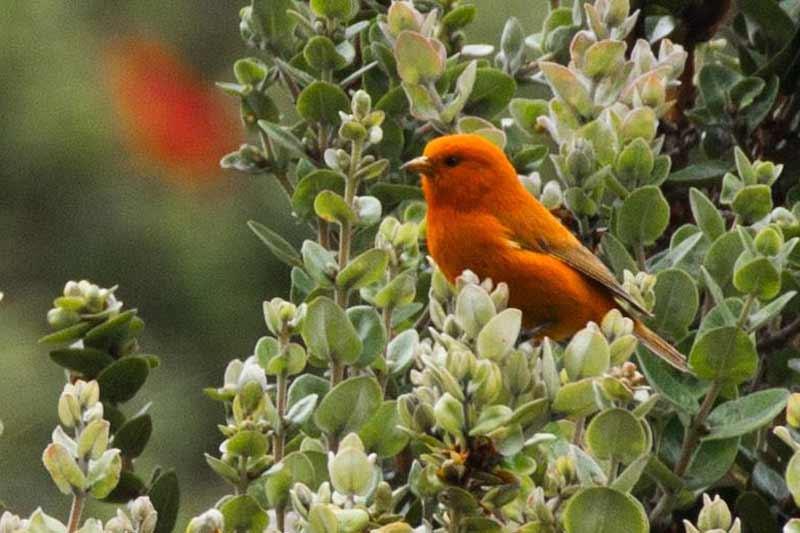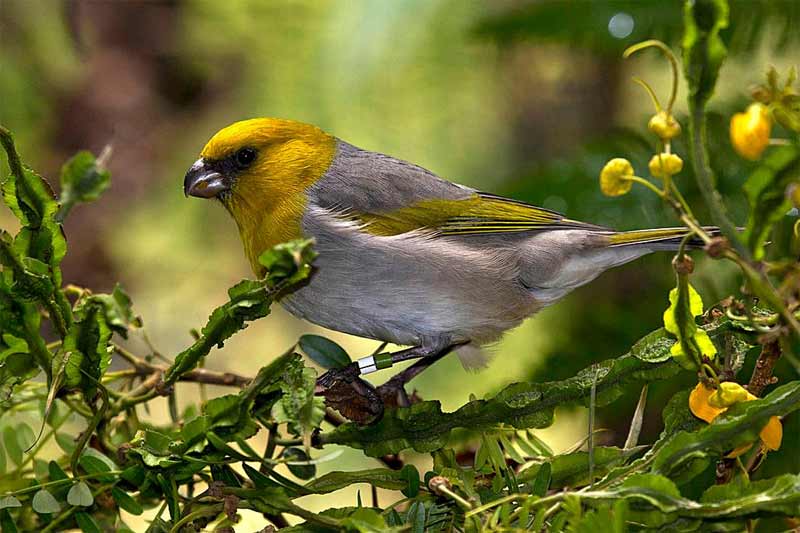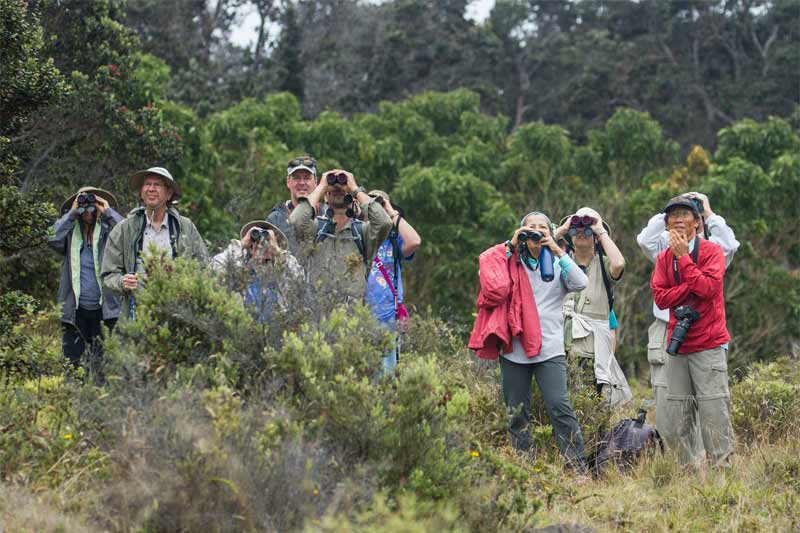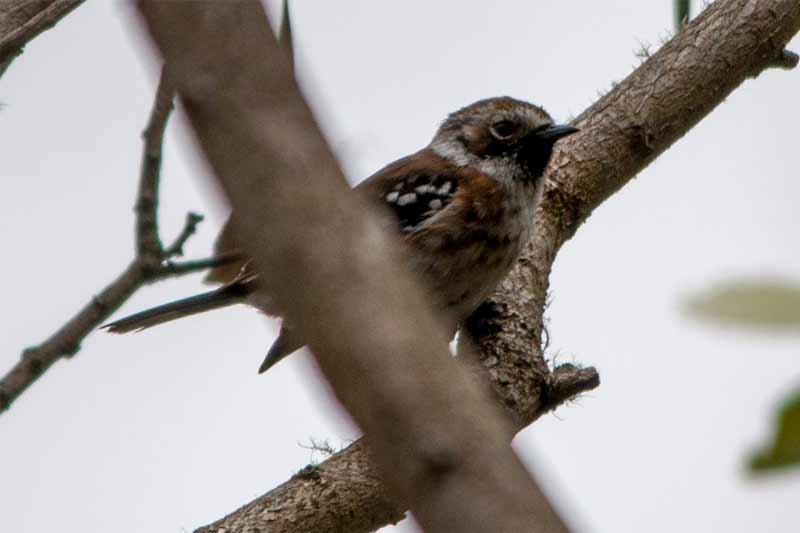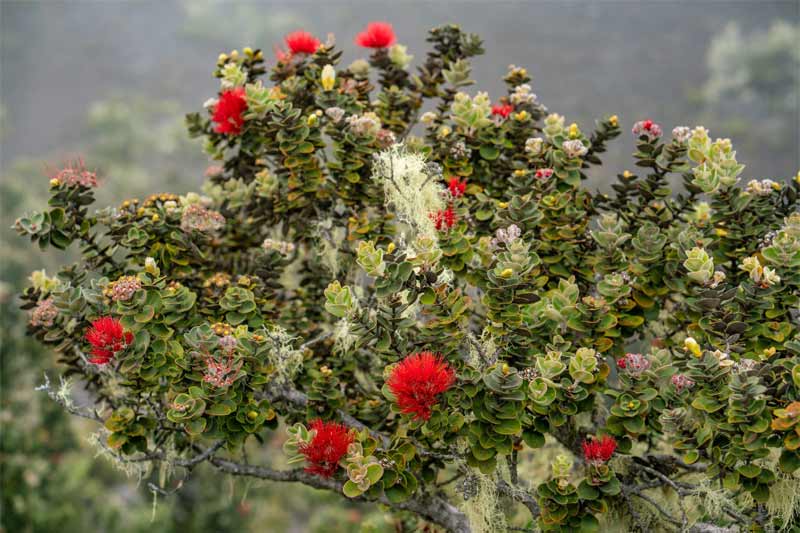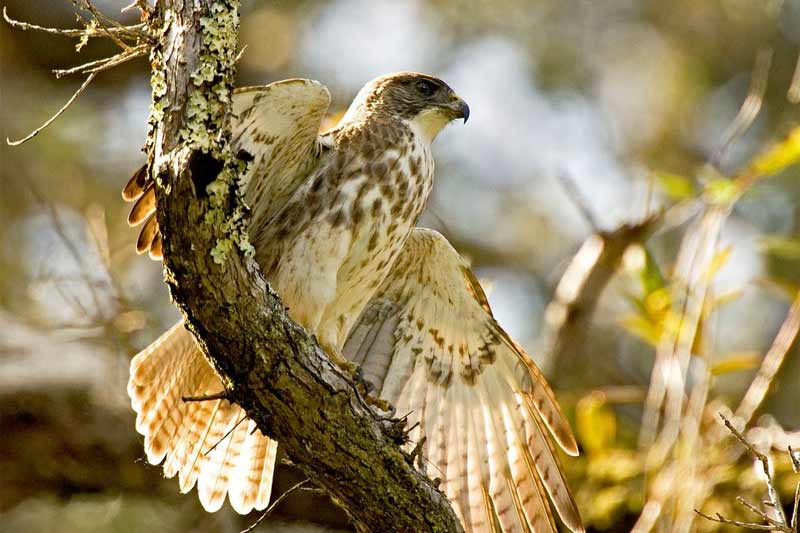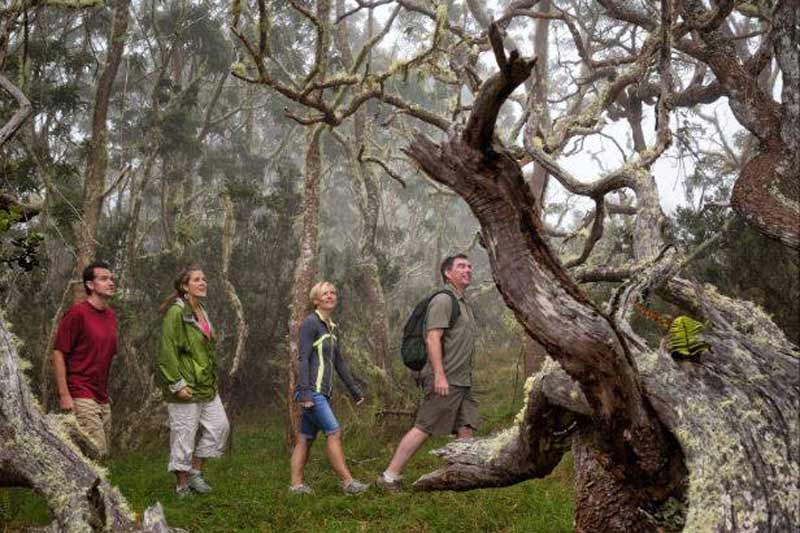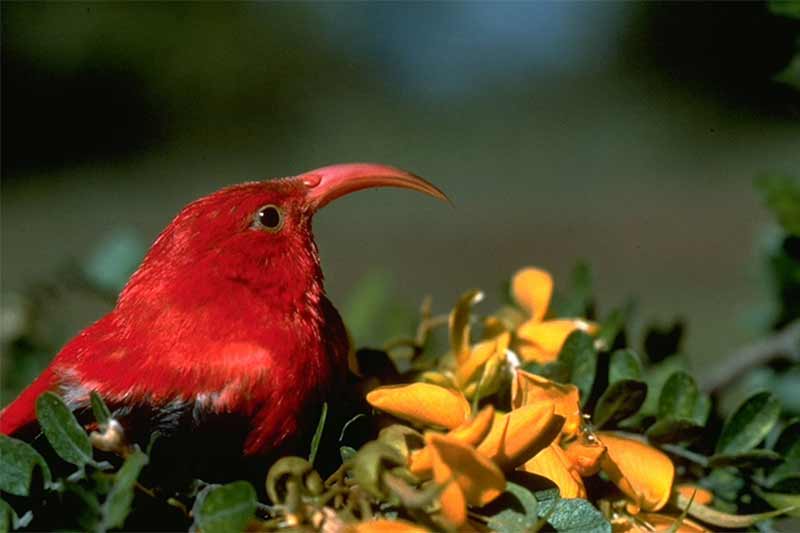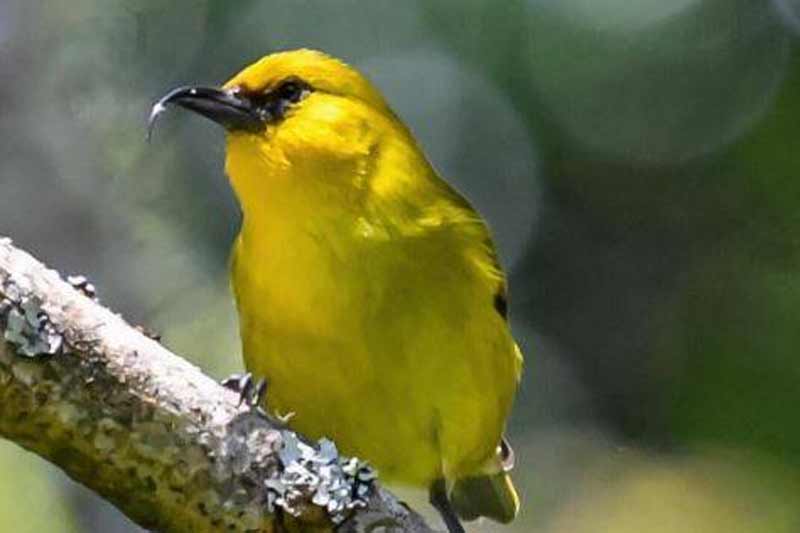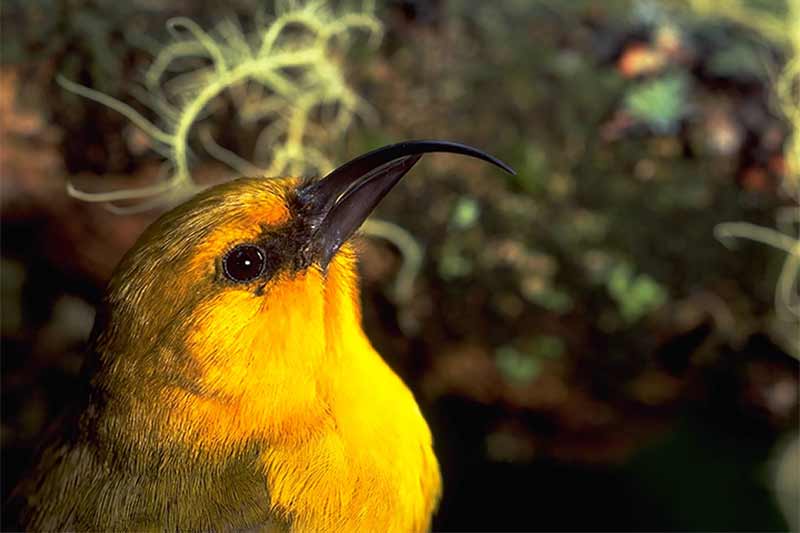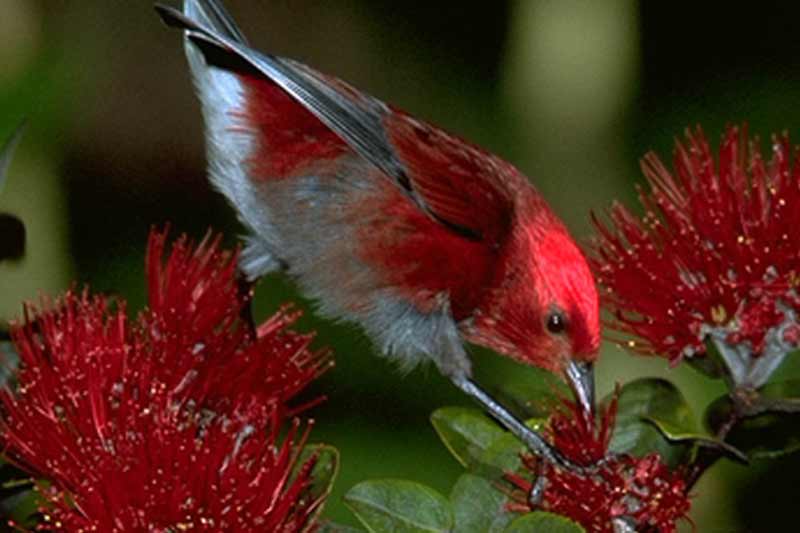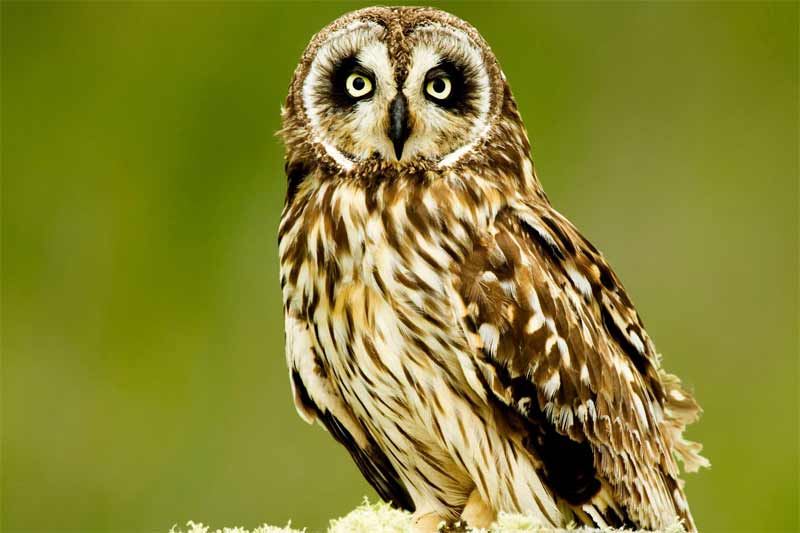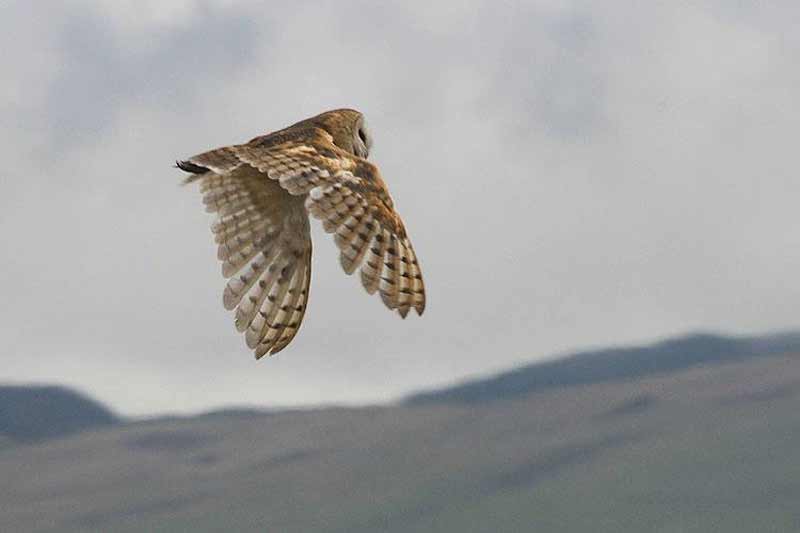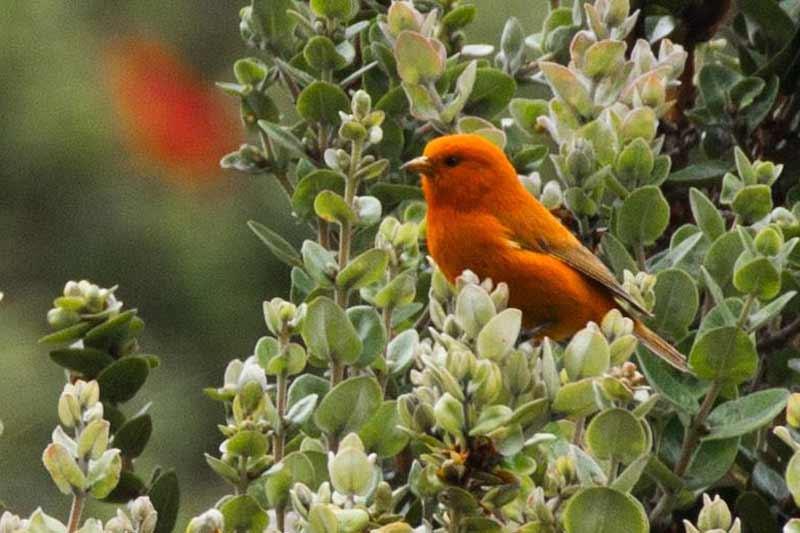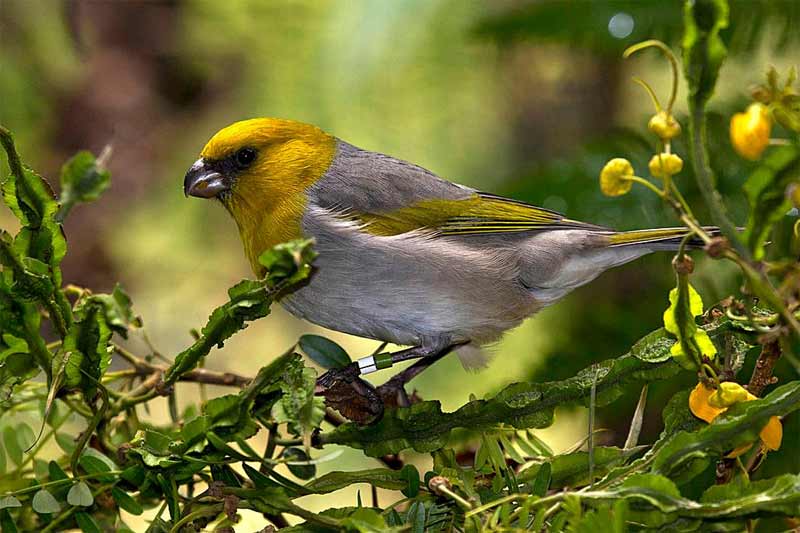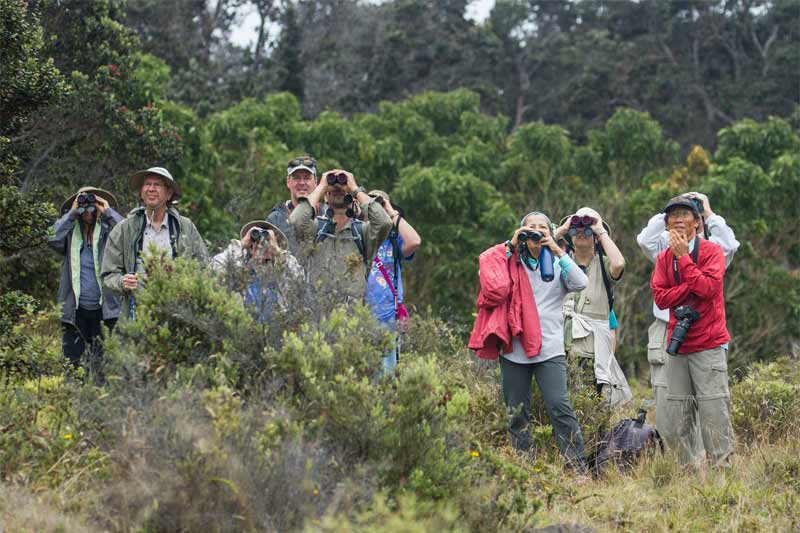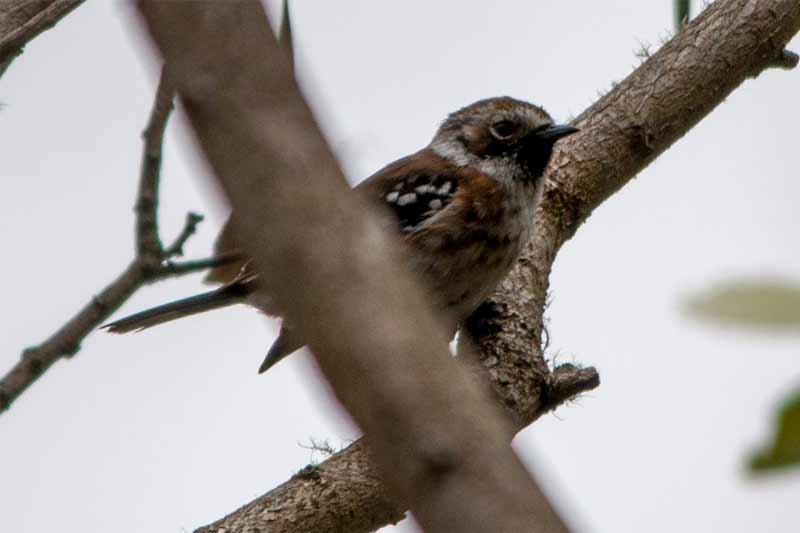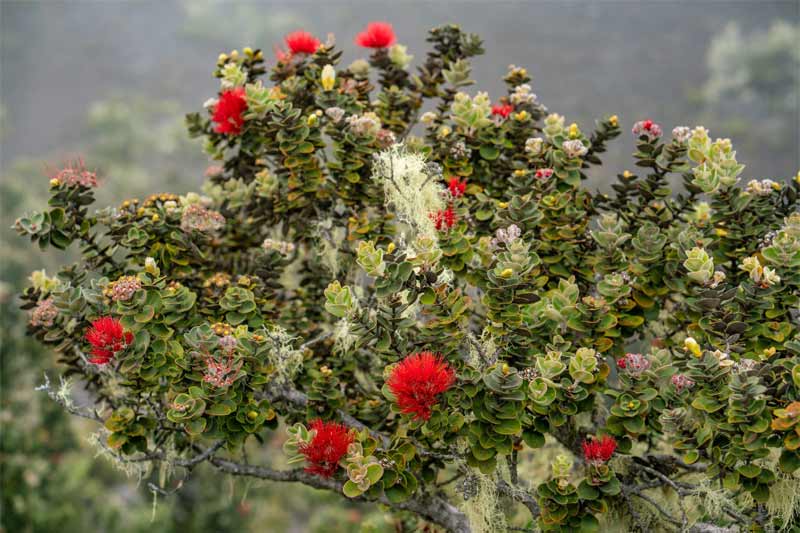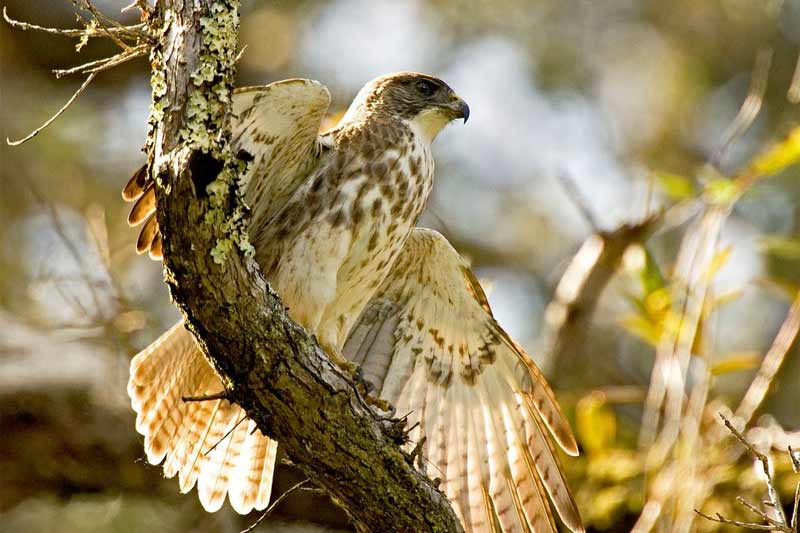 ---
Highlights
See rare and endangered Hawaiian species
Visit a natural area reserve with very limited access
2 to 4 miles of hiking with 650' of elevation gain
Binoculars included
---
Description
The Hakalau Birdwatching Adventure takes you on a 4wd Mercedes Sprinter into the heart of a restricted National Wildlife Refuge for Hawaii's best birdwatching. High on the forest slopes of Mauna Kea, you will look for the endangered akiapolaau, omao (Hawaiian thrush), iiwi, apapane, and other endemics. Your interpretive guide is an expert bird tracker. You'll also discover rare native plants and animals, including carniverous caterpillars and happ-faced spiders.
You are welcome to bring your own birdwatching or photography gear on this tour, but binoculars are provided. The total hiking distance is between 2 and 4 miles depending on bird activity. There is up to 650′ feet of elevation gain during the four hours of birdwatching. Transporation to/from the birdwatching area is about two hours each way. Allow 11-12 hours for the entire experience.
---
Cost
Hakalau Forest Birding Adventure Rate (HFT4s/p)
$225.00 per Participant (plus 4.712% Hawaii sales tax)
---
Location
Guests staying in the Kona Downtown area meet at the Hawaii Forest and Trail Store: GPS Address: 73-5593 A Olowalu St., Kailua-Kona, HI 96740 Click to view map
---
Guests staying in the Waikoloa area meet at the Queen's Marketplace Shopping Center: GPS Address: 69-201 Waikoloa Beach Dr, Waikoloa, HI 96738 Click to view map
---
Details
Schedule: Tuesdays
Duration: About 11 hours
Hiking Distance: 2-4 miles with approximately 650 feet of elevation gain
Maximum Group Size: 14 guests
Pickup: Meet at the Hawaii Forest and Trail Kona location at 6:30am, or pickup in the Waikoloa Beach area around 7:15am.
What to Wear: Sturdy closed-toed shoes or boots, long pants, and a light rain jacket.
Gear Provided: Walking sticks, binoculars, day packs, warm wear and rain ponchos (if needed)
Tour Includes: Continental breakfast including fresh local fruit, baked goods, 100% Kona coffee, tea and hot chocolate,deli-style lunch, with assorted soft drinks, juices and bottled water.
Restrictions: Guests should be in reasonably good physical condition and able to hike on uneven or rocky terrain. Minimum age is 8. This tour sometimes encounters cool, wet or muddy conditions. Other tour restrictions may apply.
Reservations: Advanced reservations required and we recommend booking this a month or more before your arrival. This event is "RESERVE NOW PAY LATER"; we need a credit card on file to finalize your reservation but we do not charge you for your space until a few days before the beginning of your vacation!
Minimum Notice for Cancellations / Changes: At least 48 hours before the start of the event.
---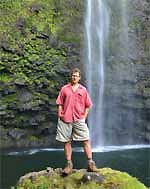 Kevin's Activity Tips:
This is a unique opportunity to enter into a rare, native eco-system. Much like our endemic marine life, Hawaii is home to birds that are not found anywhere else in the world! On this tour, you can expect to hike about 4 miles. You must be able to hike on uneven and rocky terrain. Sometimes we encounter cool, wet, or muddy conditions so sturdy, closed-toed shoes or boots are required. You will want to wear long pants and bring a rain jacket as well.
Binoculars are provided on this tour, but feel free to bring any of your own birdwatching gear. There is usually opportunity to take pictures, so bring your camera as well … the longer and faster the lens the better, but do keep in mind the weight issues and the importance of protecting camera gear from the elements. This tour provides a continental breakfast including fresh local fruit, baked goods, 100% Kona coffee, tea and hot chocolate and a deli-style lunch, with assorted beverages.
Bird watching might not sound like an ADVENTURE per se for some people ... but we include it in this category because it does require some physical effort with the hiking. There's also a sense of accomplishment when you find select species of endangered birds. You'll go back to your resort KNOWING that you got to see something precious and rare and all those people who did nothing but lay around the pool all day getting sunburned don't have any idea what they missed out on!