Twilight Volcano and Stargazing
---
Twilight Volcano and Stargazing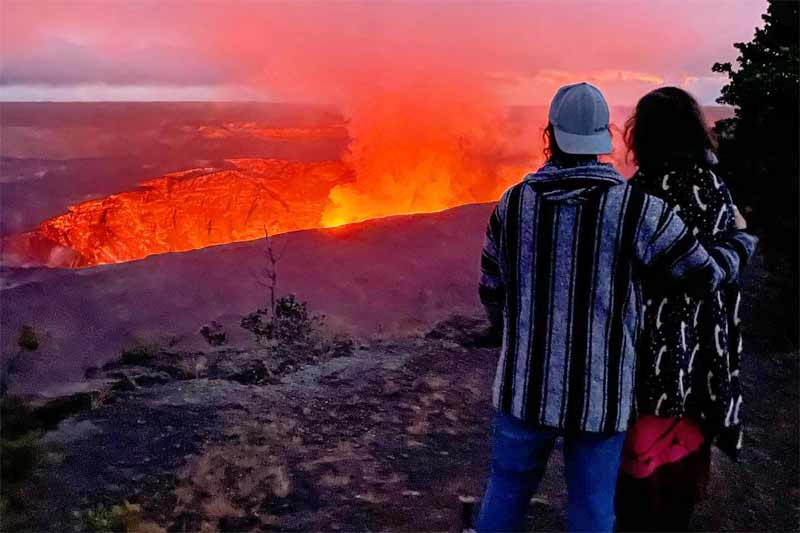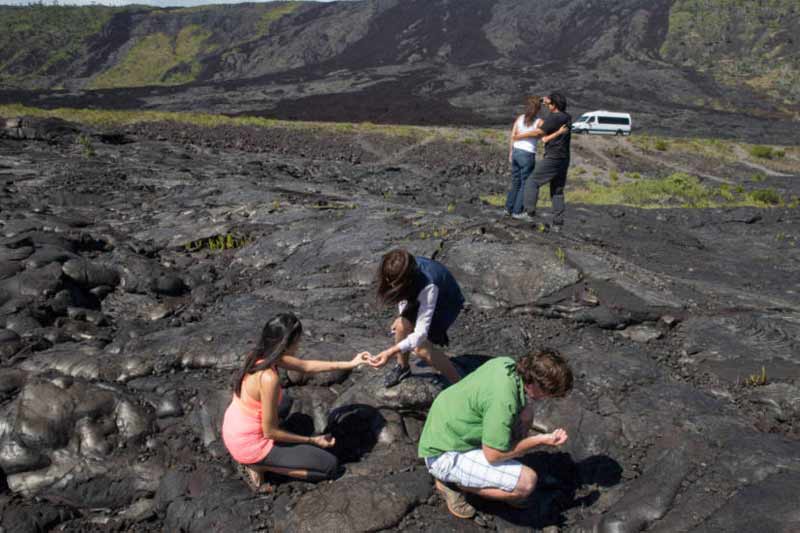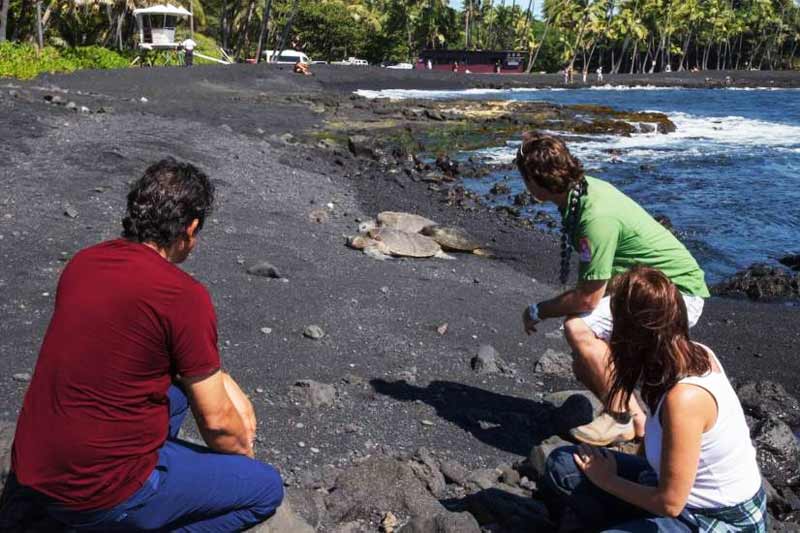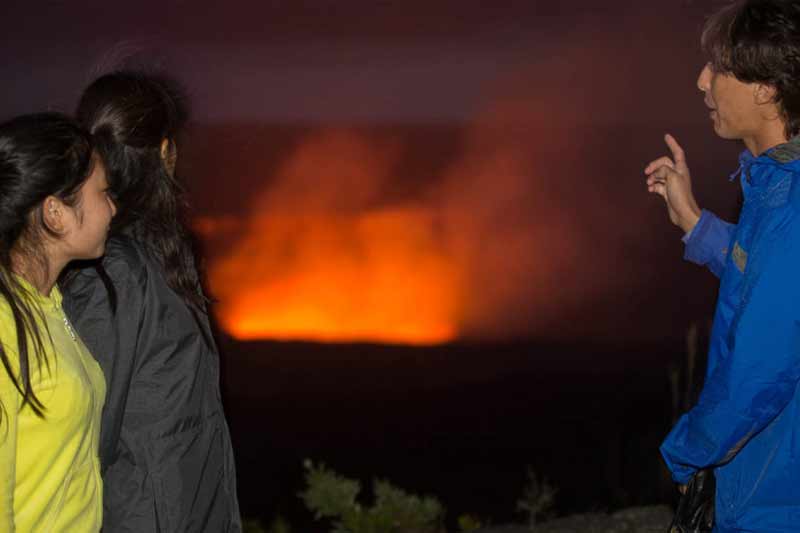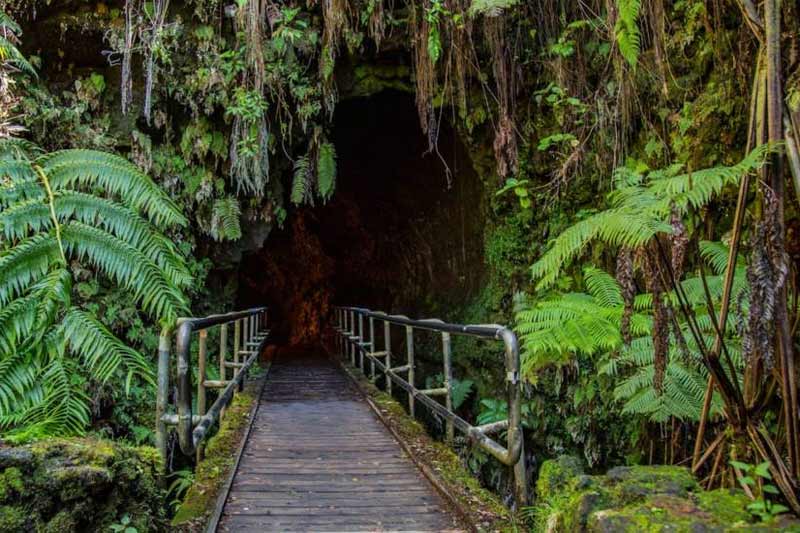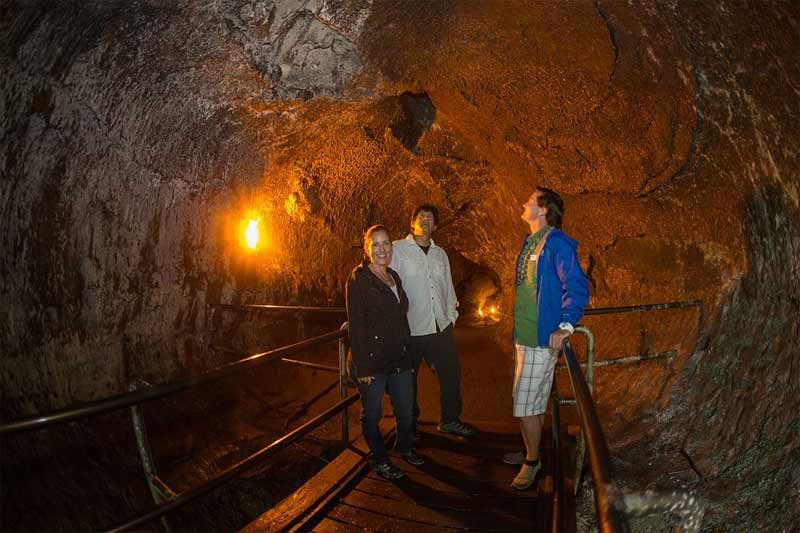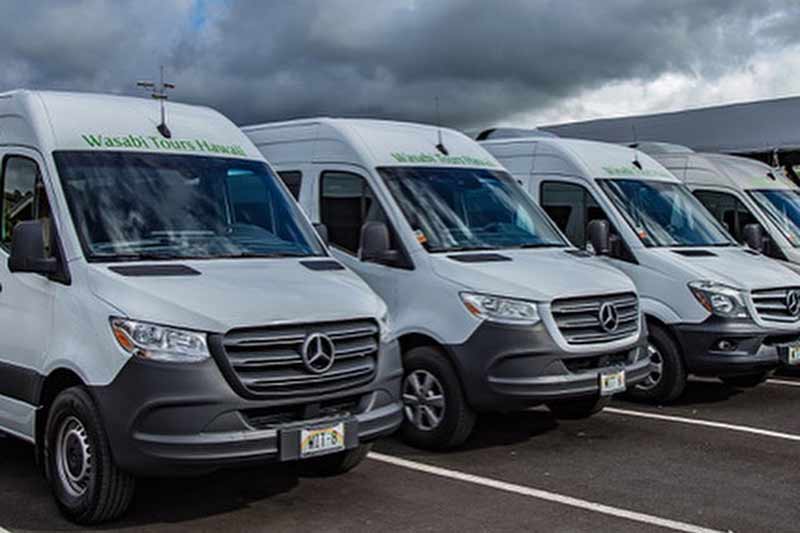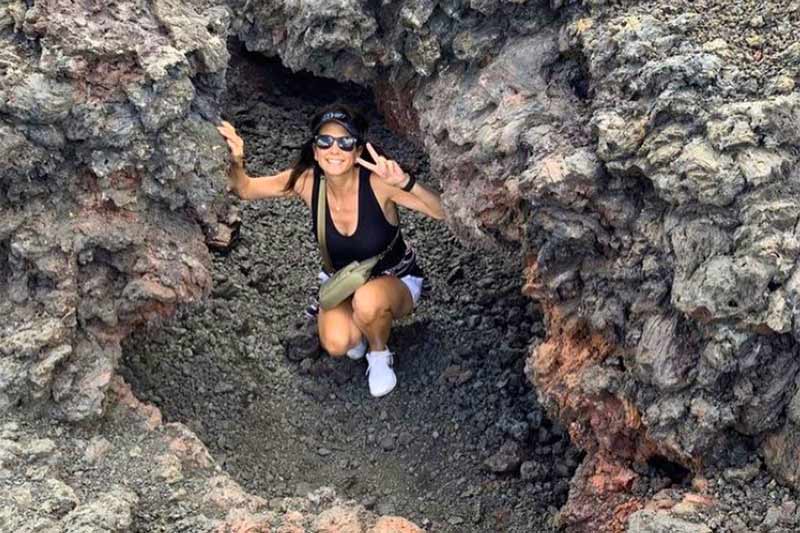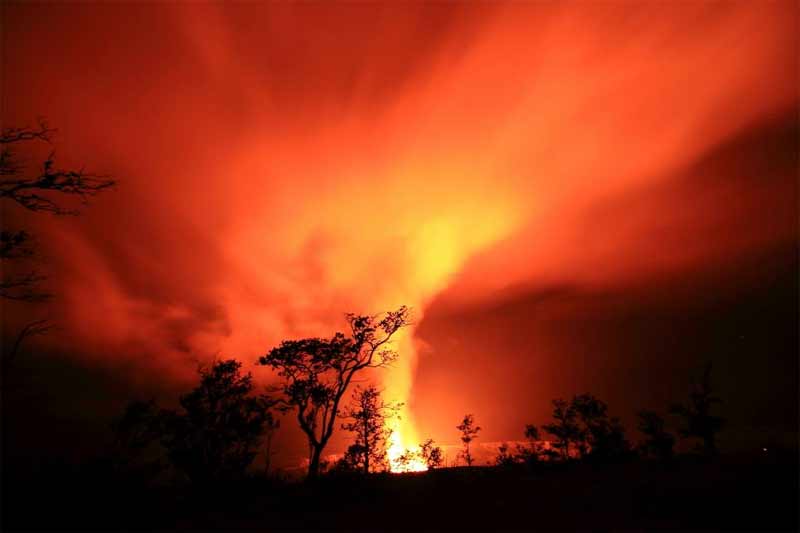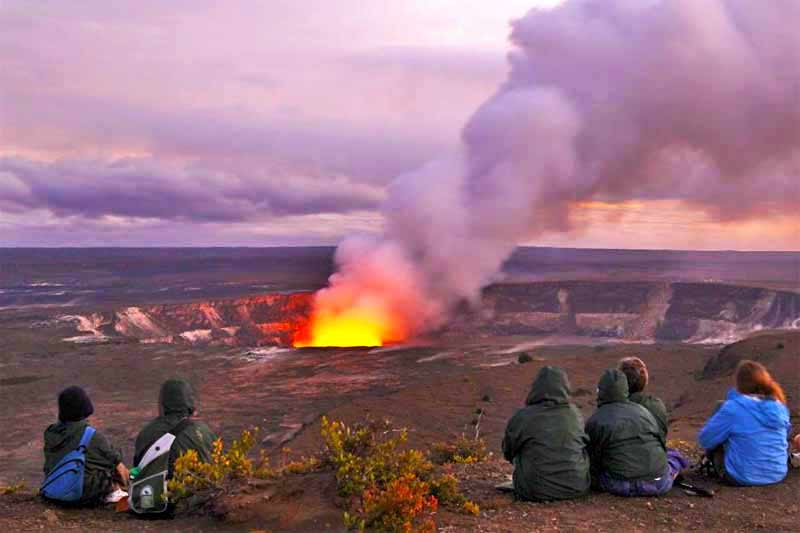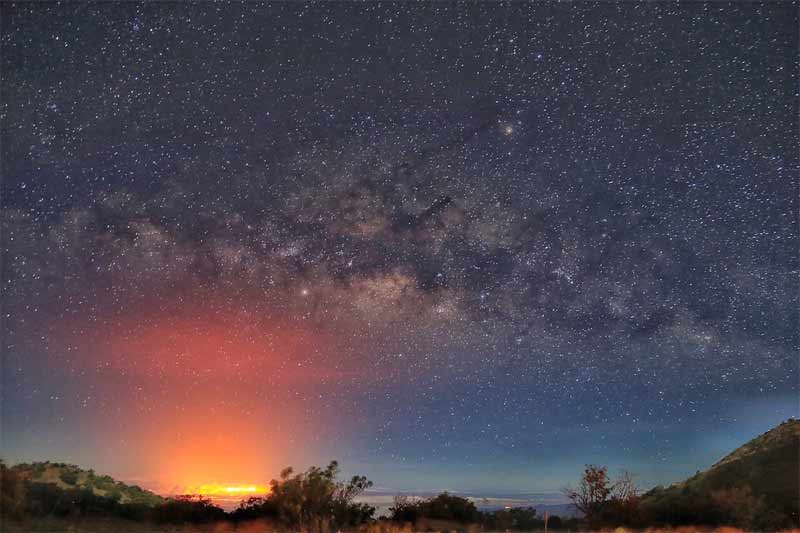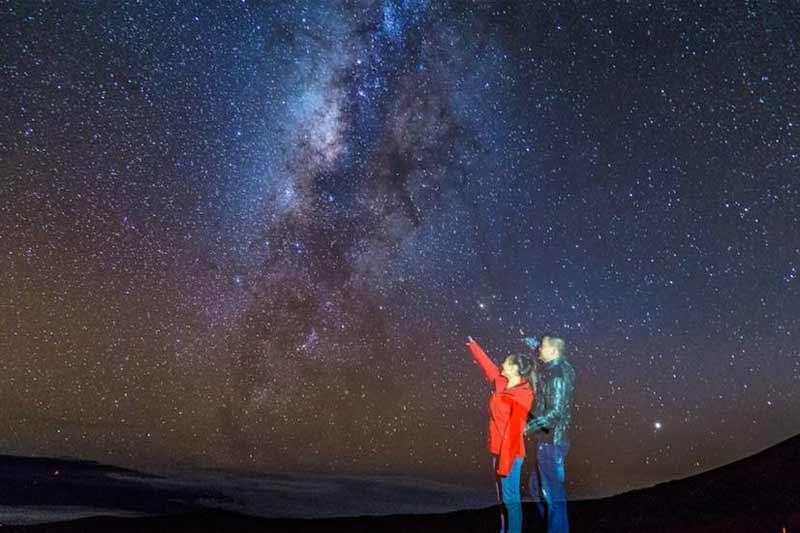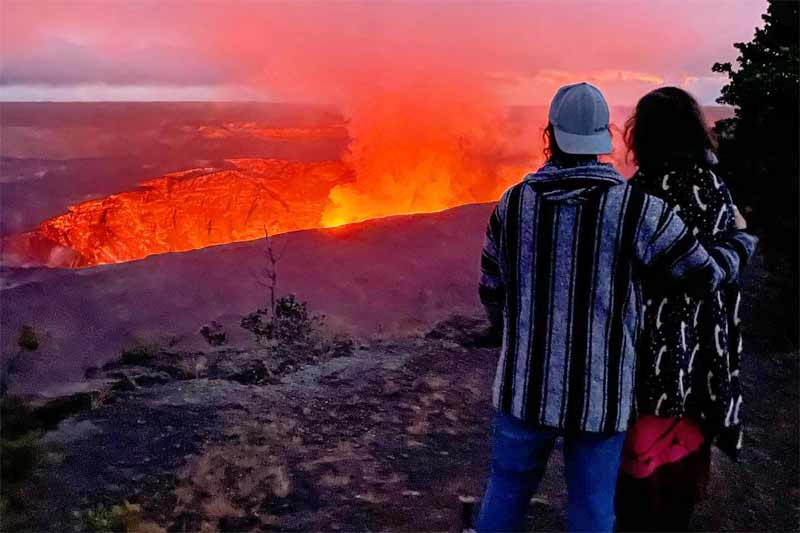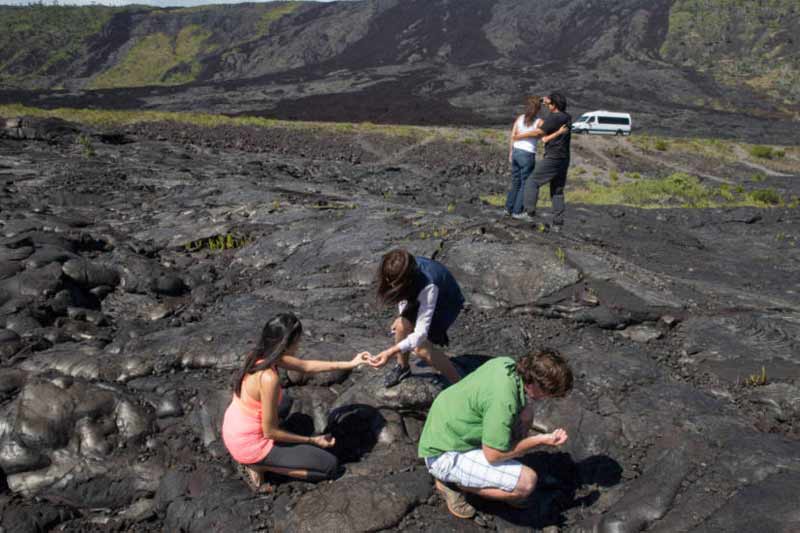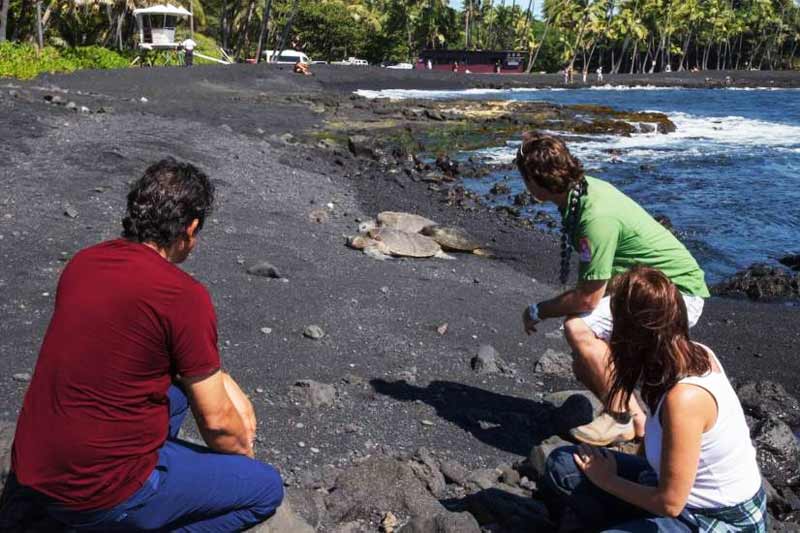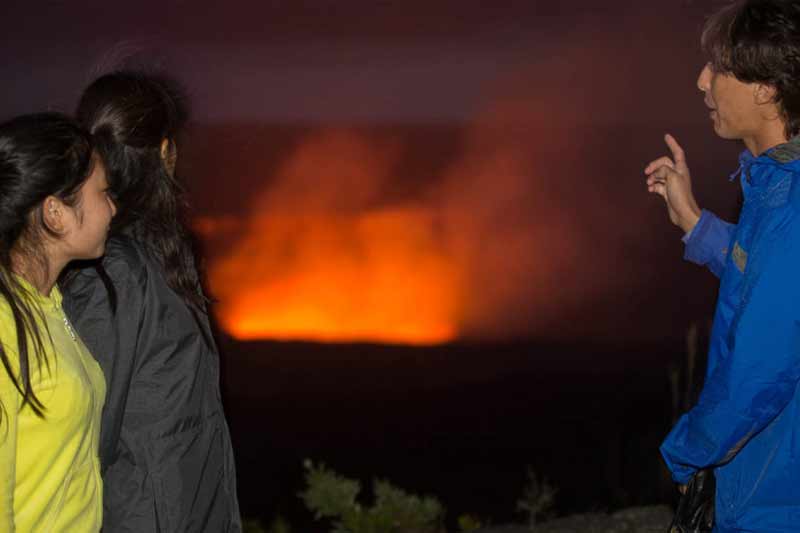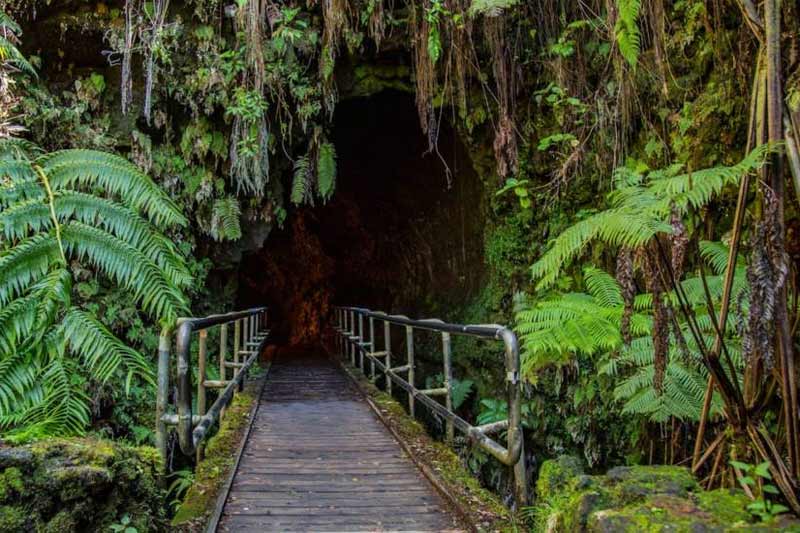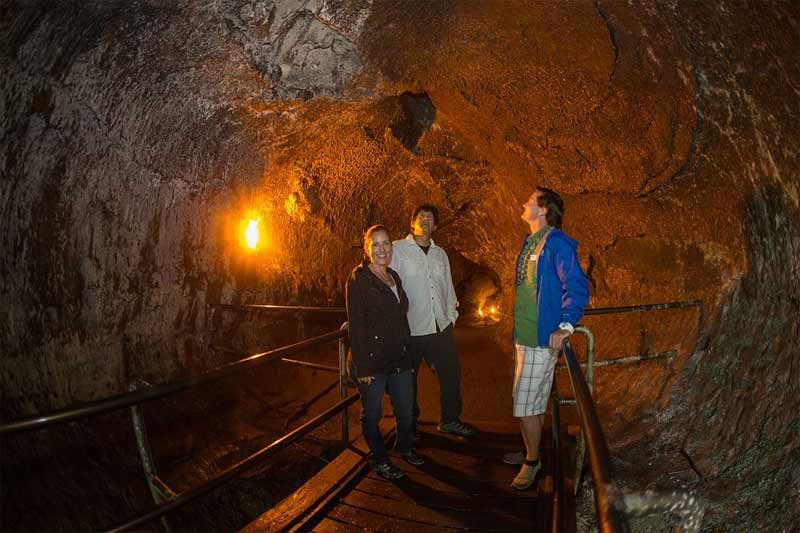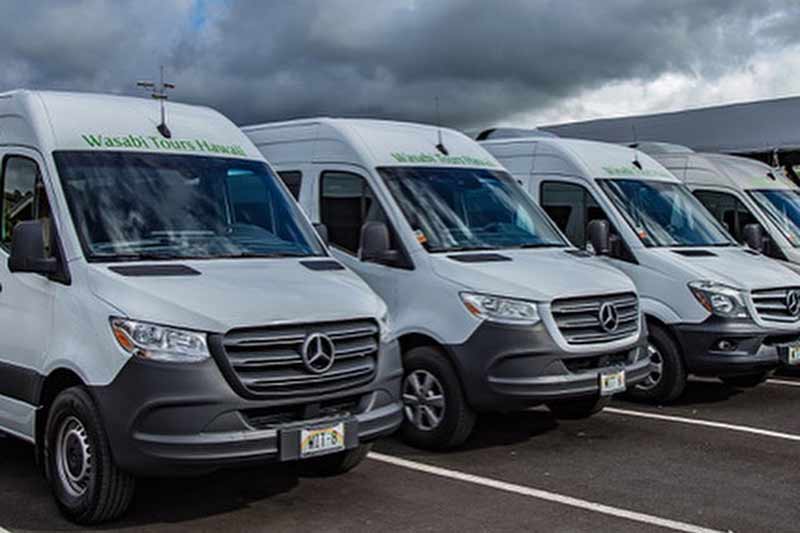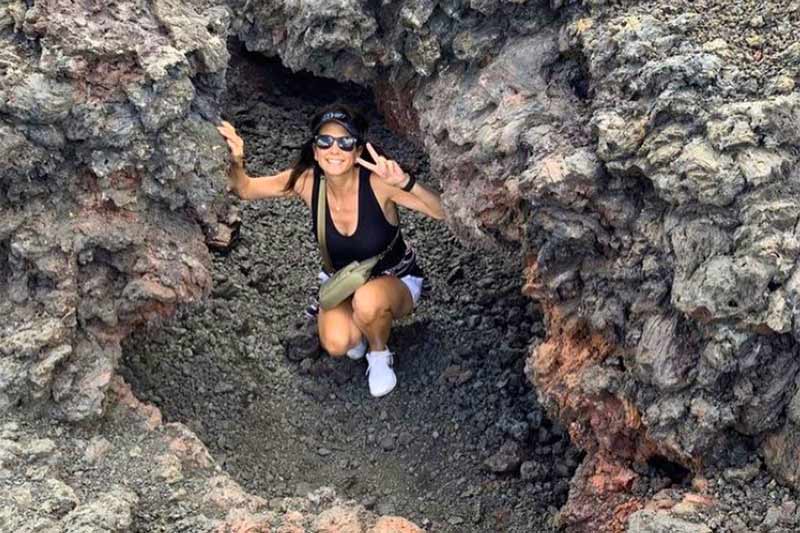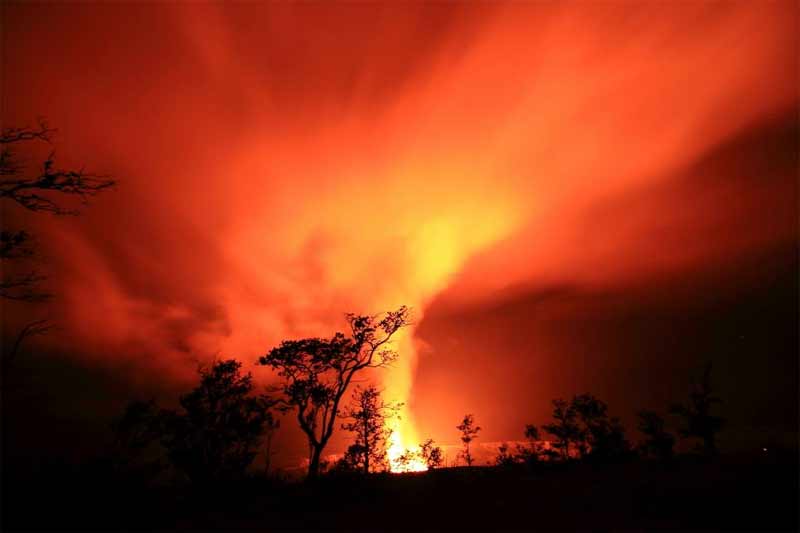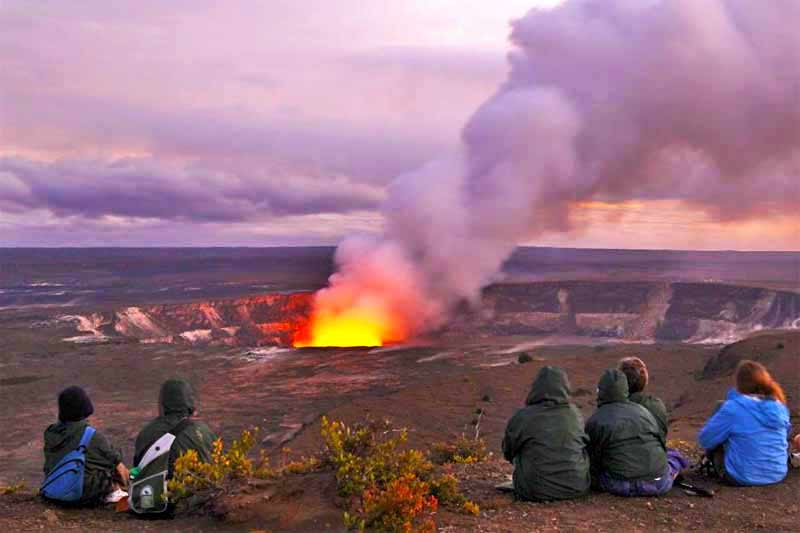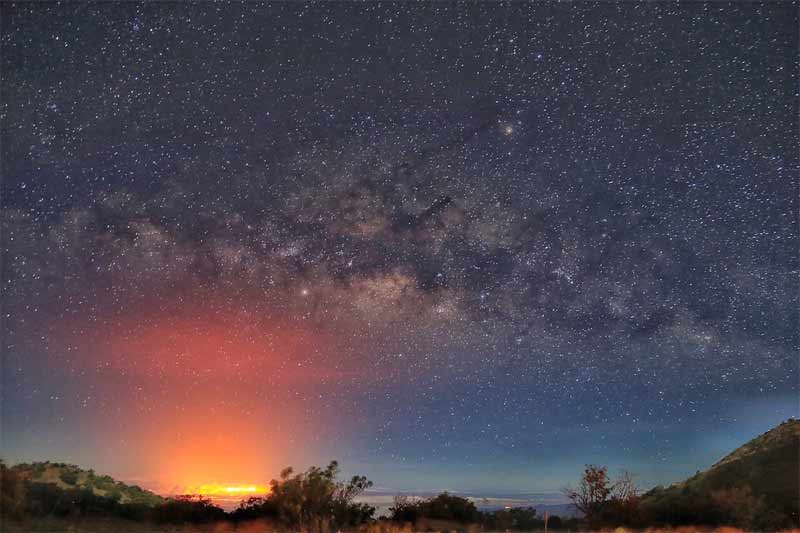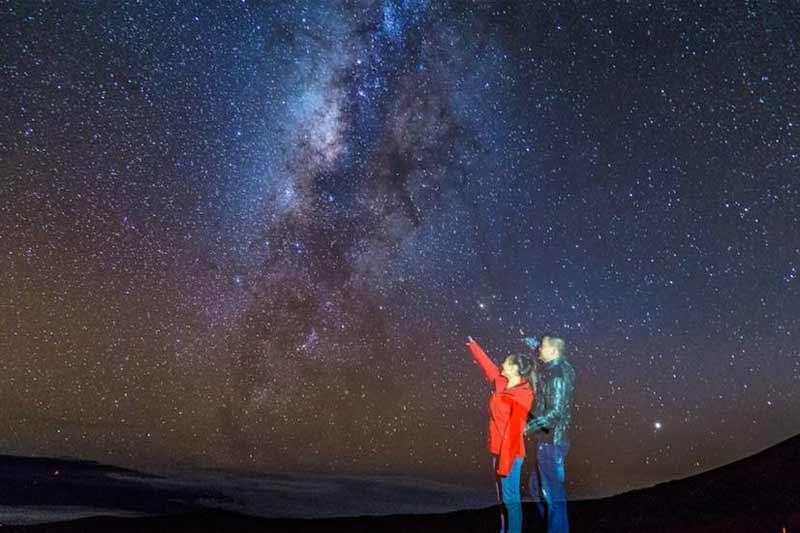 ---
---
Highlights
Scenic stops on drive to Kilauea Volcano
Explore Thurston Lava Tube and other sites in the National Park
Twilight viewing of the red glow coming out of Kilauea Crater (if visible)
Stop for stargazing at a high altitude dark sight
---
Description
See one of the world's largest and most beautiful black sand beaches, visit a Kona Coffee Farm, then be awed by spectacular Volcanoes National Park including Thurston Lava Tube and at twilight see the red glow coming from lava within the Kilauea Caldera!. Complete the adventure with stargazing near Mauna Kea on the return!
Experience the Big Island's most spectacular natural splendors on this small-group tour let by a Wasabi Tours professional local guide sharing knowledge of the history, cultures, and geology of the island.
Enjoy a fully narrated adventure that starts with a stop at a Kona Coffee Farm. Walk through the orchards with your guide learning about the harvesting and milling process while sampling a warm cup of Kona-grown coffee.
Continue the leisurely drive and pass the scenic view of the Kealakekua Bay and South Point, the southernmost point of the United State, then relax and take it all in at Punalu'u Black Sand Beach, a great place to spot marine life from the shore, like Hawaii's green sea turtles.
In the afternoon, visit Hawaii Volcanoes National Park with a trip around the Chain of Craters Road, for the "mountain to sea" experience. Various stops are made to view magnificent volcanic eruption, and flow sites of the past, the beautiful park coastline, and the remarkable Thurston Lava Tube. In addition, your certified tour guide provides an educational and insightful narrative about the volcanoes as you visit Kilauea Iki Lookout, steam vents, Halema'uma'u Crater, and crater rim trail.
After enjoying a sit-down dinner at a local restaurant near the park, your guide will take you to a secluded and high-altitude dark-sky location for stargazing near Mauna Kea. Depending on weather conditions, you will observe stars, planets, galaxies, moon, and much more while your guide shares interesting legends and lore of the night sky.
---
Cost
Twilight Volcano Tour Rate (WASA4)
$225.00 per Adult, $215.00 per Child (5-12) (plus 4.712% Hawaii sales tax)
---
Details
Schedule: Tuesday, Thursday, and Saturday with additional dates added during peak season. See booking calendar.
Duration: About 12 hours
Maximum Group Size: 12 guests per vehicle
Pickup: Available from all resorts and hotels in Keauhou, Kona, Waikoloa, and Kohala area between 9:30 am to 11 am. Actual pick up time vary depending on hotel location.
What to Wear: Comfortable walking shoes, long pants, and a light jacket. Closed toed shoes are required. Dress in layers as conditions vary on this tour ... it will be warm at some stops and quite chilly at others!
Tour Includes: Assorted juices, snacks, and bottled water. Local style picnic lunch consists of teriyaki chicken, grilled fish, local sweet potato, and steamed rice. Sit-down dinner at a restaurant near the park, the menu will be provided on the tour. In addition, all admission fees, jackets, and rain gear.
Restrictions: Minimum age for this tour is 5. Not recommended for anyone with breathing issues as volcanic emissions, including sulfur gas, may affect those with respiratory concerns. Guests should be in reasonably good health. About 1 mile of walking totoal is done on this tour spread out between the various stops.
Reservations: Advanced reservations required and we recommend booking this a month or more before your arrival. This event is "RESERVE NOW PAY LATER"; we need a credit card on file to finalize your reservation but we do not charge you for your space until a few days before the beginning of your vacation!
Minimum Notice for Cancellations / Changes: At least 48 hours before the start of the event.
---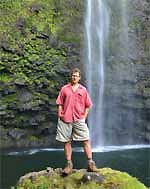 Kevin's Activity Tips:
I can't imagine going to the Big Island and not making the trip down to see the active volcano. Even on days when lava viewing is not possible the evidence of recent volcanic activity is everywhere. You'll see steam vents and smell sulfur in the air. This park is rich in history too.
The drive to Kilauea from the Kona side of the island takes about three hours each way. Having someone else do the driving for you while you are free to look out the window and take in the view is something that you will very much appreciate. Your guide will not only drive for you … you'll also LEARN about what you are looking at out the window. You'll come away with an understanding of how the Hawaiian islands were formed and gain a great appreciation for our unique climates and eco-system.
This tour a very modest amount of walking / hiking throughout the day with the total distance walked being a little less than a mile. Most poeple in reasonably good health have no issues with the walking on this tour. We don't really conisder this to be a hiking tour. If you'd like a tour of Kilauea that has MORE walking inside the park and DOES go for a few hikes and has about 2-3 miles of walking, take a look at the Kilauea Volcano Unveiled Tour which we also have listed under the Volcano Tours menu.
Occasionally we get clients who are staying in Hilo and ask about this tour. The price of this tour includes round trip transportation from the Kona / Waikoloa area. We don't recommend this tour for people who are staying in the Hilo area. If you are staying in Hilo you are only 35-40 minutes away from the volcano and you are better off just driving there in your rental car. Admission to the national park is $30 per vehicle and there are visitor's centers, films, exhibits, and lots of rangers to assist you in answering questions during your visit to the park.
One of the advantages of doing this Twilight Volcano and Stargazing Tour (as opposed to the Kilauea Volcano Unveiled tour that is offered by a different tour operator) is the route that Wasabi Tours takes to get TO Kilauea is different than the route they take on the way BACK from Kilauea Volcano. They take the slightly longer route that passes around the southern tip of the Big Island on the way there, which allows them to include stops at a Kona Coffee Farm, as well as the beautful black sand beach at Punaluu!
When you arrive at the National Park you'll go all the way down Chain of Craters Road which will give you insight into the way the lava flows OUT of crters at higher evelvations and then flows down to the sea, creating more land and expanding the island. You'll see each flow building on top of the one before it, evidenced by the slightly different color and texture of the lava surface.
Of course the big attraction is the hope of seeig the red glow of hot lava coming out of Kilauea Crater at sunset! In the winter of 2021 as of this writing the lava glow is seen ALMOST every night! Conditions do change at the volcano; if there is any lava to be seen Wasabi Tours will do their best to get you a look at it. There are no guarantees though.
After you leave the park you will eat dinner at a local restaurant (included in the price of the tour) and then take the Saddle Road route on the return to the Kona side of the island. You'll stop at a dark sight along this road, which passes between Mauna Loa and Mauna Kea volcanoes, for an informative look at the night sky. The Saddle Road hits an elevation of 6765 feet, and the sky is often very clear for stargazing in this area.