Aloha Adventure Farms ATV
---
Aloha Adventure Farms ATV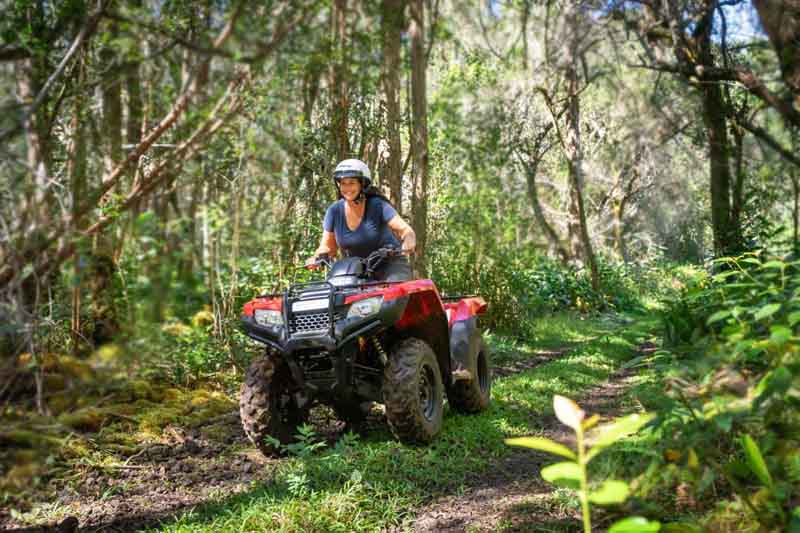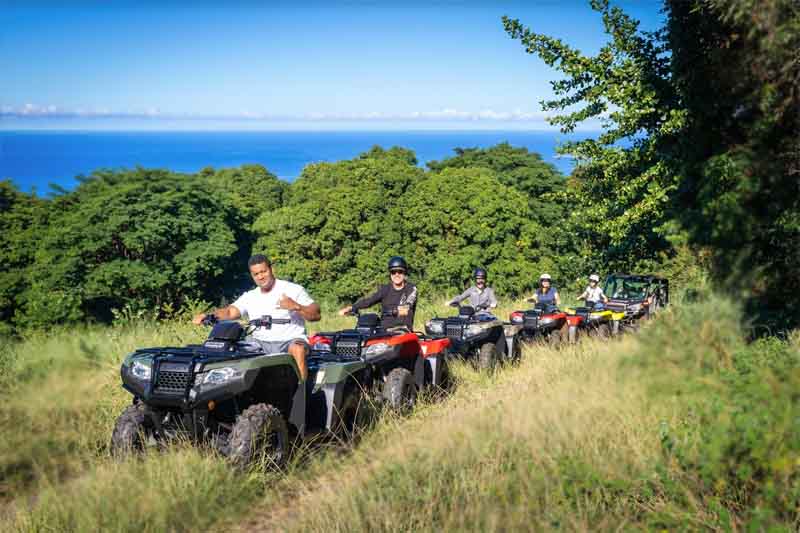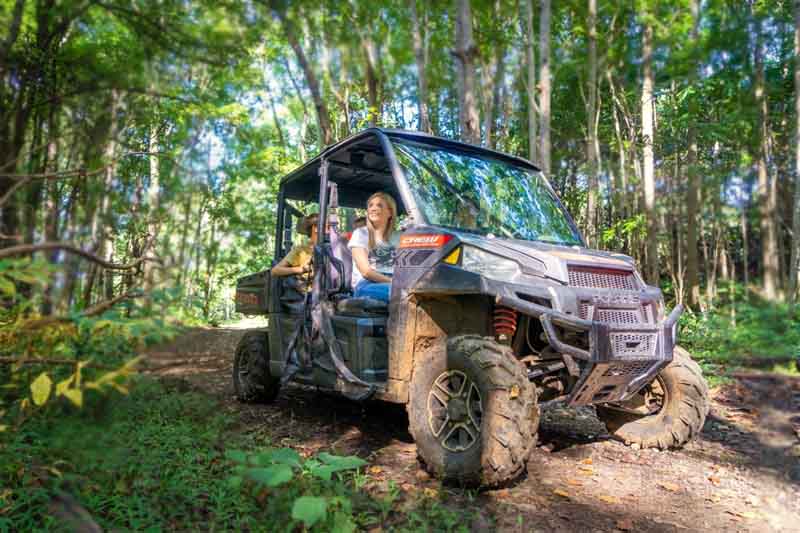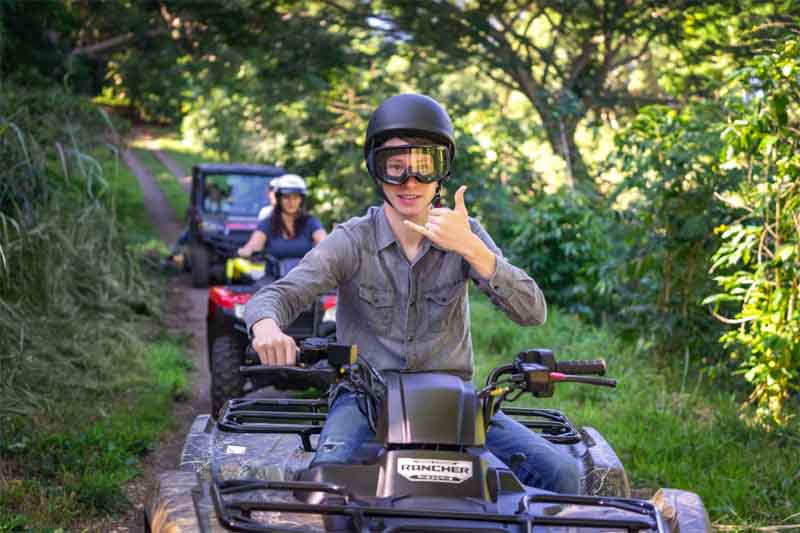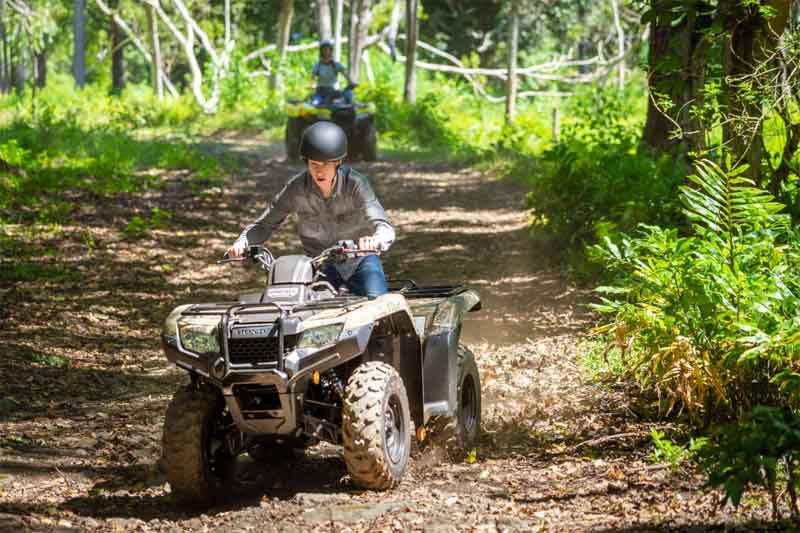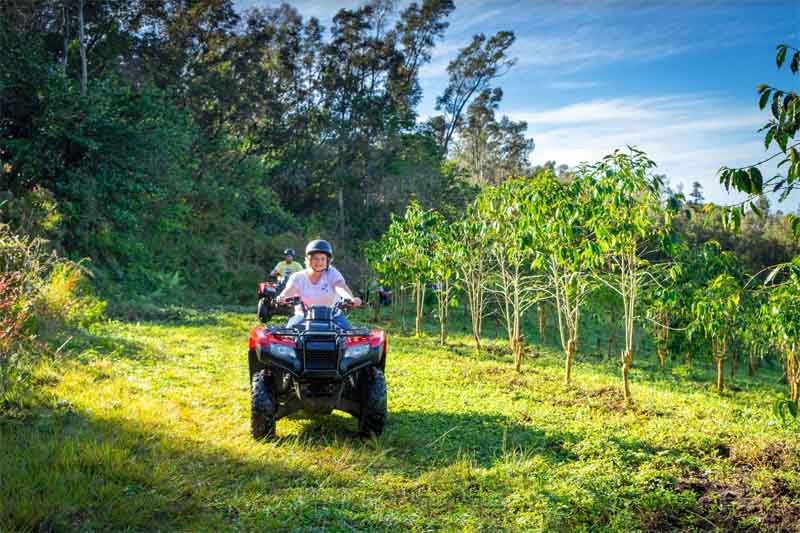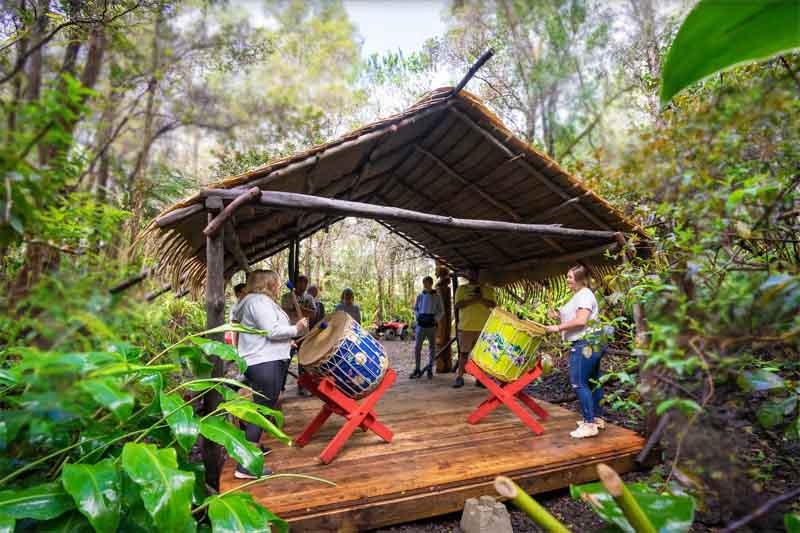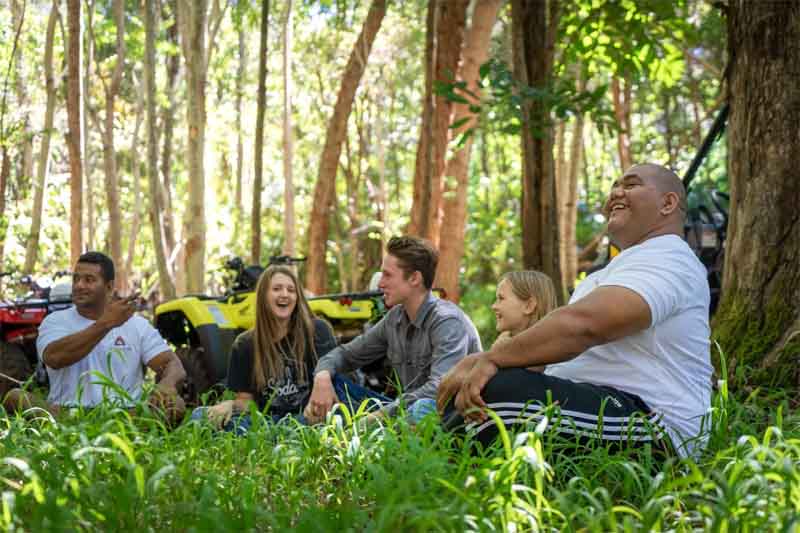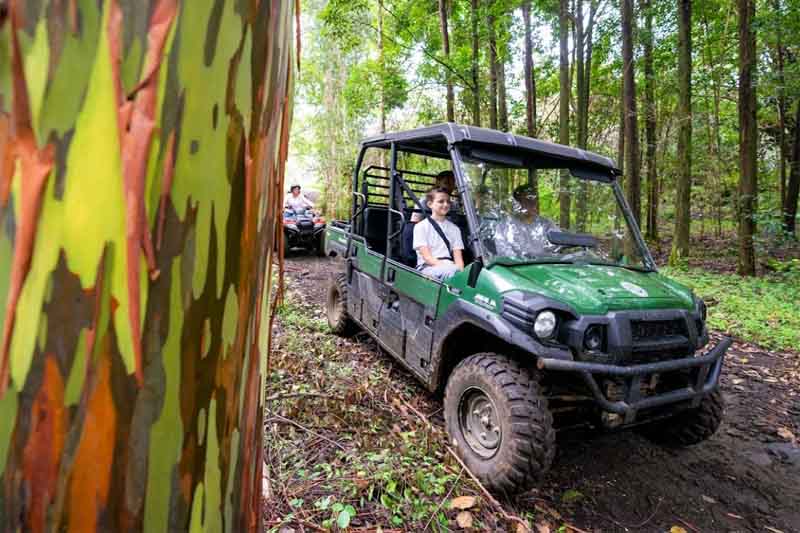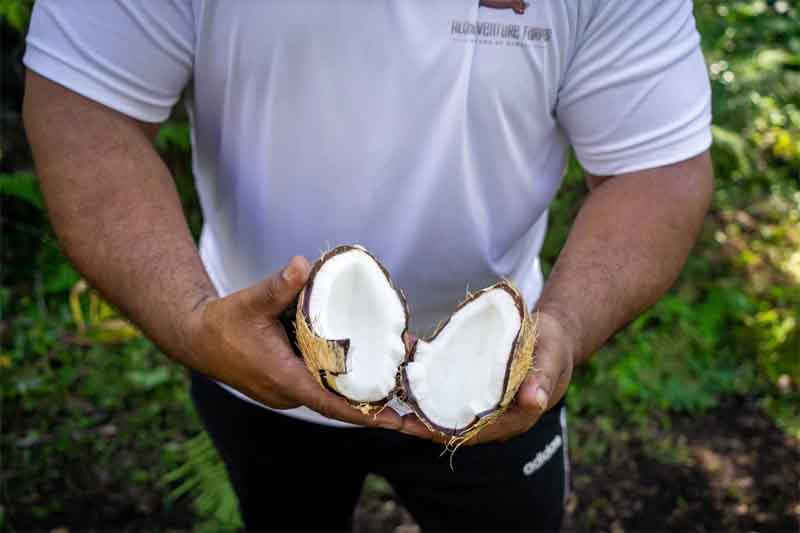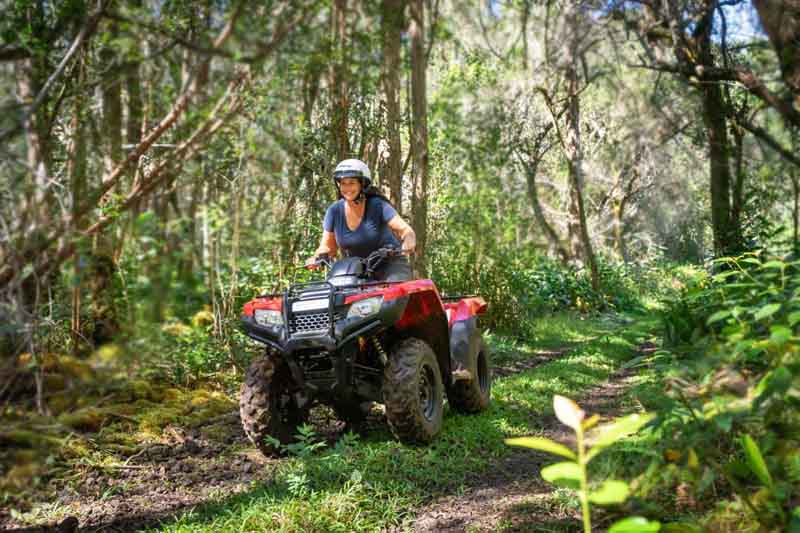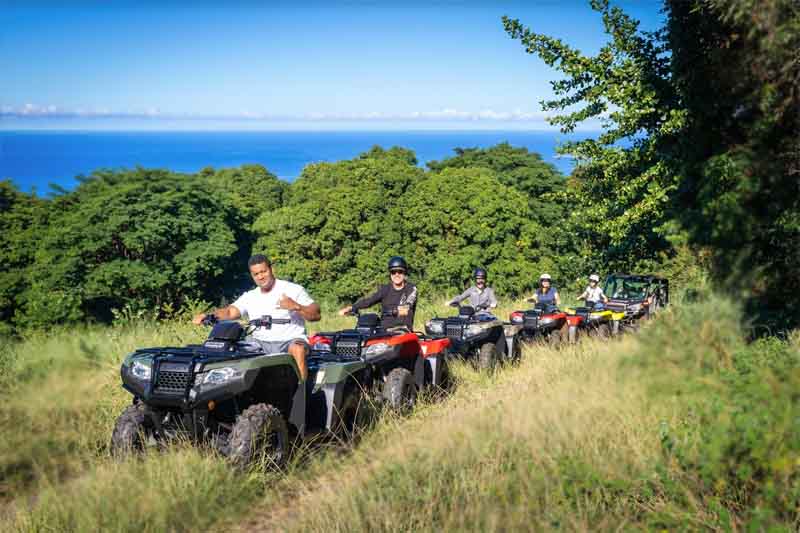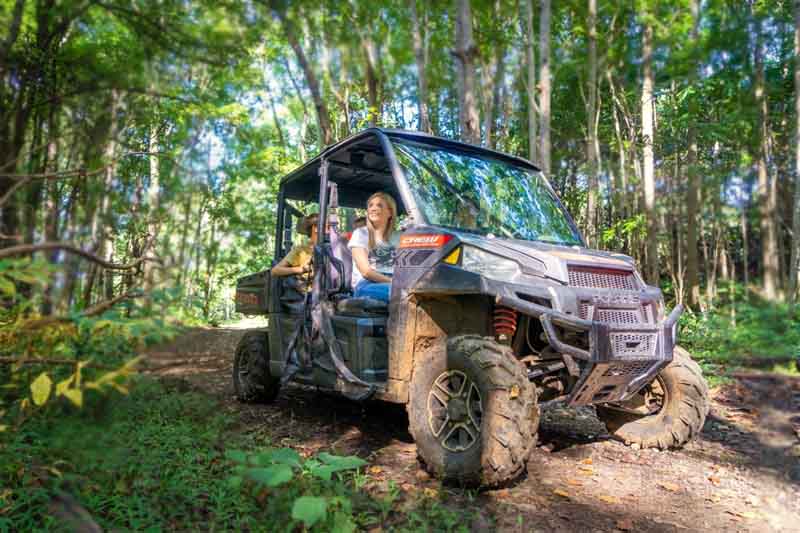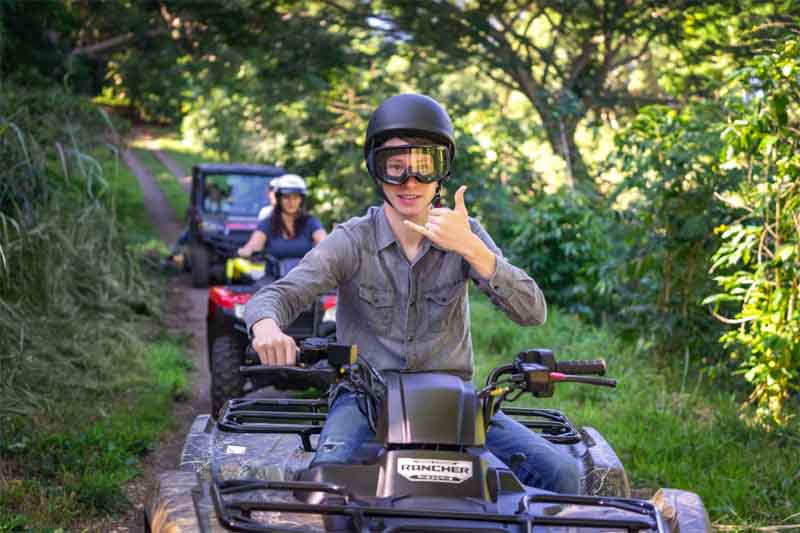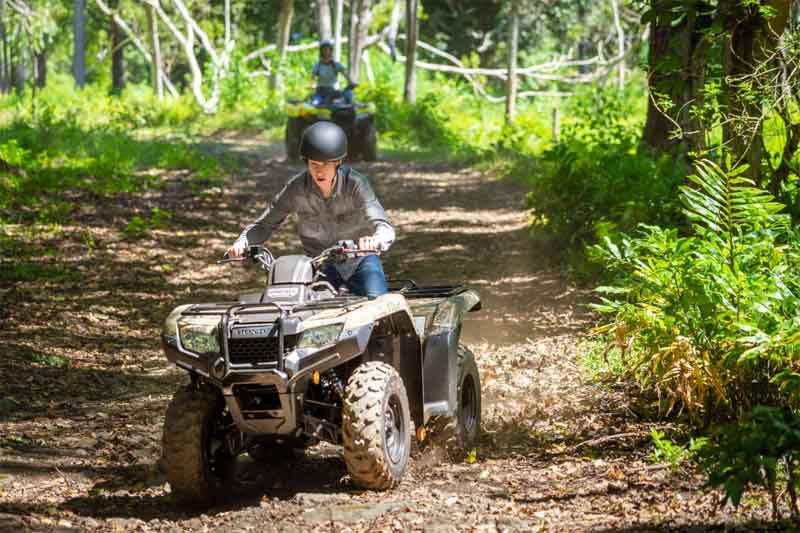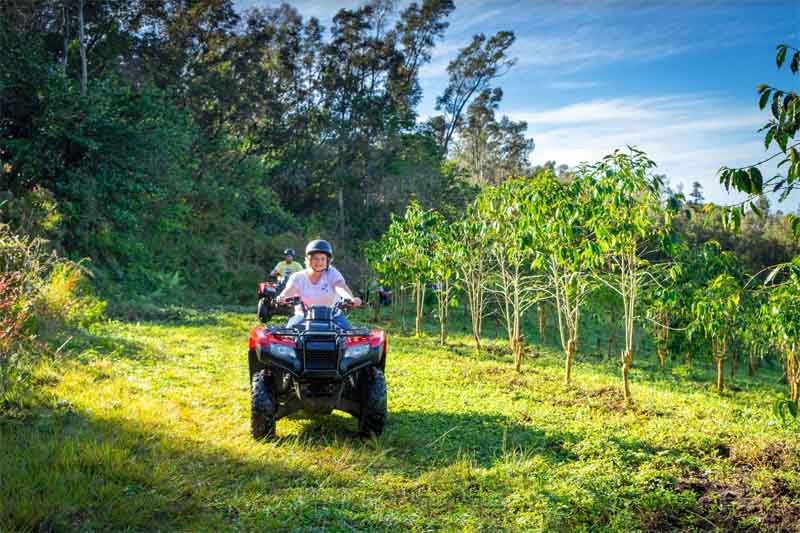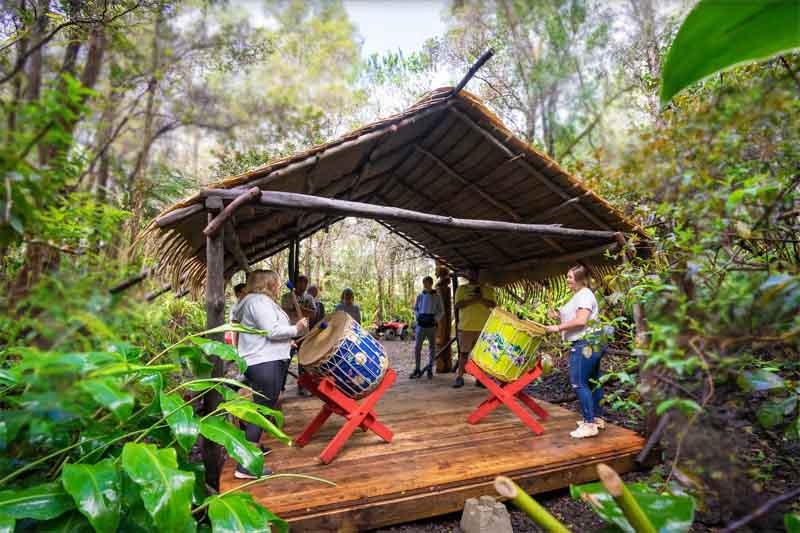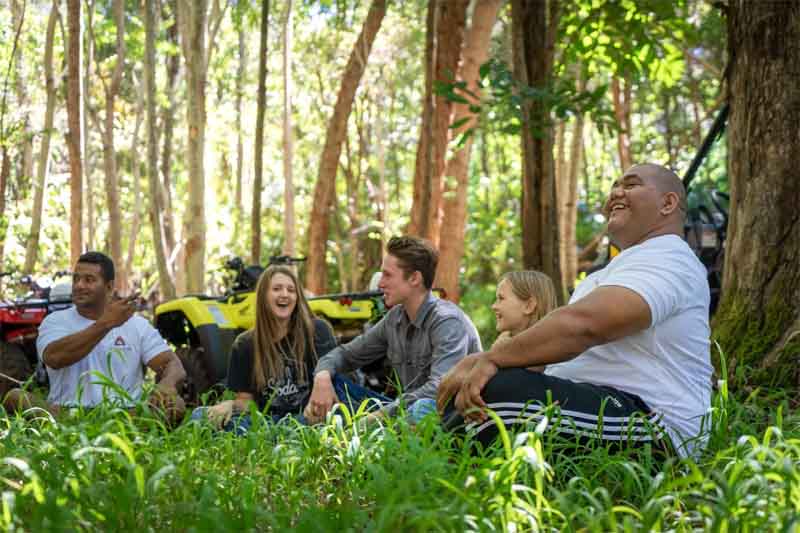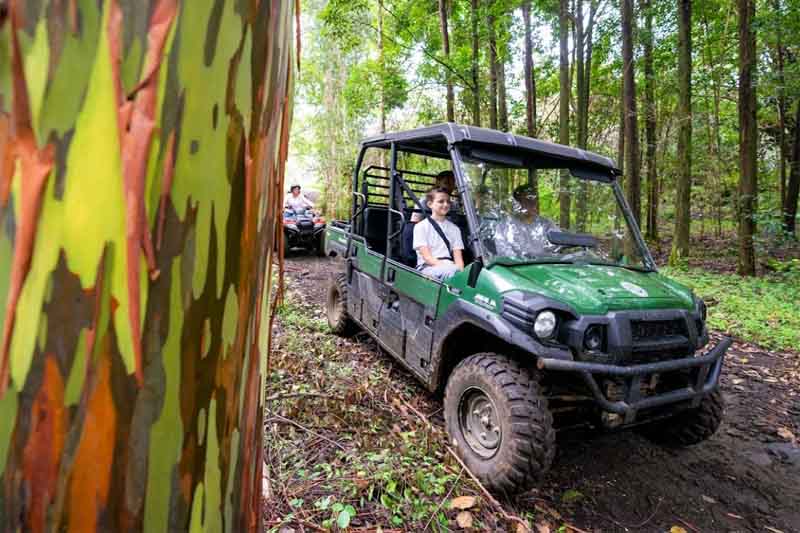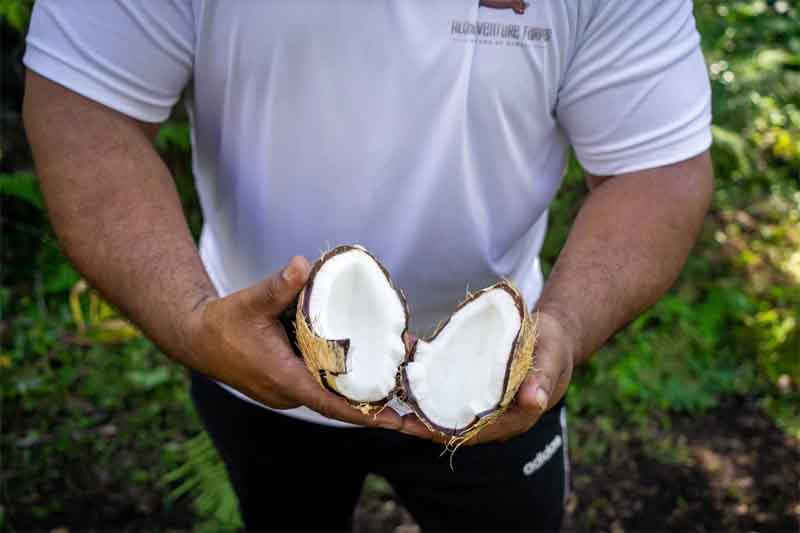 ---
Highlights
Single Rider ATV's for drivers 16 and up
Guide-driven UTV for passengers too young to drive
Convenient location close to downtown Kona hotels
An ATV Adventure combined with Polynesian experiences
---
Description
Explore a Hawaiian forest on an ATV adventure that also presents insights into Polynesian culture. On your adventure you will drive through the villages of Hawaii, Fiji, Tonga and Samoa where you will enjoy hands-on activities and experiences with your Polynesian guides.
HAWAII ... learn the meaning of the word "Aloha" which has become one of the most famous words in the world. Taste the traditional staple found at Hawaiian Luaus ... freshly prepared poi made from the taro plant. Luaus were born out of the religious taboo that prevented men and women from eating together in ancient Hawaii.
FIJI ... fighting was literally a way of life in these islands . Fijian warriors relied on well developed agility and alertness instead of the protection of armor. While you stop in Fiji, you will be able to test your skills by throwing a traditional spear at its target. Also, enjoy the traditional Fijian game of blindfolded pineapple smashing using a warrior club.
TONGA ... known as the "Friendly Islands" ... at this stop you will learn the mauluulu (a type of sitting dance while on your ATV). Play the lali ... giant wooden drums ... learning how Tongans used them during welcoming and other ceremonies.
SAMOA ... these people know how to have fun ... their sense of humor is known throughout Polynesia. You will see the traditional living quarters, or fale (houses), containing no walls and up to 20 people may sleep on the ground in the same fale. At the Samoan village you will learn how to crack open a coconut using a small rock and have a drink of fresh coconut water. As a final challenge, can you start a fire with two sticks while using the coconut husk? Maybe you will learn how!
All ATV's at Aloha Adventure Farms are single-rider and drivers must be 16 or older with proof of age required to be presented at checkin. This IS a fun tour for younger travelers too, and they can be accommodated as passengers on a four-passenger UTV driven by one of the guides. Adults who do not feel comfortable driving their own ATV may also be ride along passengers on this UTV.
---
Cost
Aloha Adventure Farms ATV Rate (AAF1)
$220.29 per ATV Drivers (16+), $220.29 per Adult UTV Passengers, $187.08 per Child UTV Passngers (ages 3-15) (Hawaii sales tax included)
---
Location
GPS Address: Aloha Adventure Farms / 77-6261 Mamalahoa Hwy, Holualoa, HI 96725 Click to view map
---
Details
Schedule: Monday through Saturday at 10:30am and 1:00pm, with additional times added based upon demand
Duration: Approximately 2 hours
Checkin: Aloha Adventure Farms location near downtown Kona
What to Wear: All riders must wear long pants and completely closed toed shoes. Wear clothes you don't mind getting dirty.
Gear Provided: Fully automatic side-by-side ATV's, helmets, goggles
Restrictions: Drivers must be at least 16 years of age and weigh 100-350 lbs and a minimum of 5 ft tall. All drivers are REQUIRED to present identification showing proof of age at the time of check-in. Children between 3-15 years old must ride with our professional guide in the UTV. Children ages 3 or 4 must also have an adult ride in the UTV with them. Maximum combined weight for UTV passengers cannot exceed 900 pounds. No expectant mothers, or people who have had recent surgery or chronic back and/or neck problems.
Reservations: Advanced reservations required and we recommend booking this a month or more before your arrival. This event is "RESERVE NOW PAY LATER"; we need a credit card on file to finalize your reservation but we do not charge you for your space until a few days before the beginning of your vacation!
Minimum Notice for Cancellations / Changes: At least 48 hours before the start of the event.
---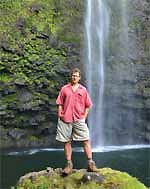 Kevin's Activity Tips:
Aloha Adventure Farms is one of the newer tour operators on the Big Island, and they are getting early rave reviews from guests. Travelers today are not just looking for adventure ... they are looking to connect with the places they visit. That's what this tour is about. More than just an ATV ride ... their are shared cultural experiences and local knowledge being presented by the Polynesian guides. They seem less like "tour guides" and more life "new local friends" as you interact at the various stops.
There are other ATV options available on the Big Island, but the others require a LONG drive from the Kona area. This is tour that can be done in a few hours with just a few minutes driving from downtown Kona hotels and condos located along Alii drive.
The ATV's are fully automatic and easy to drive. Most people ... even those with no ATV riding experience ... have no problem learning the controls in just a few minutes. This is not a difficult ride, but it does involve a moving vehicle. While the tour is designed with safety in mind, any tour that involves a moving vehicle does have a risk of injury associated with it. Liability waivers are required of all participants, and drivers are responsible for their own safety based upon safe and attentive operation of the vehicles.