Grand Circle Island Tour
---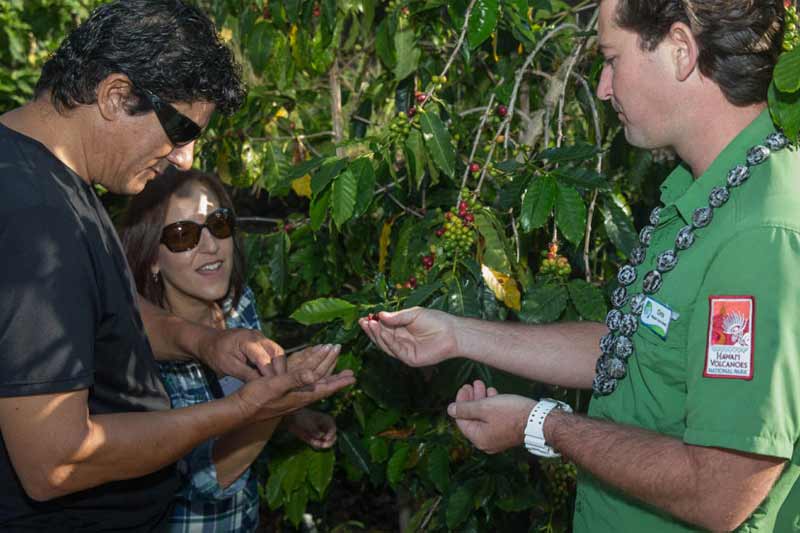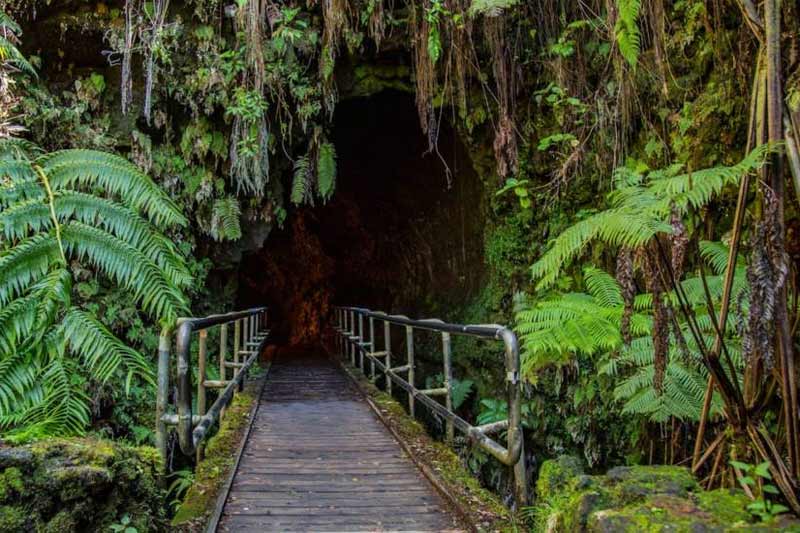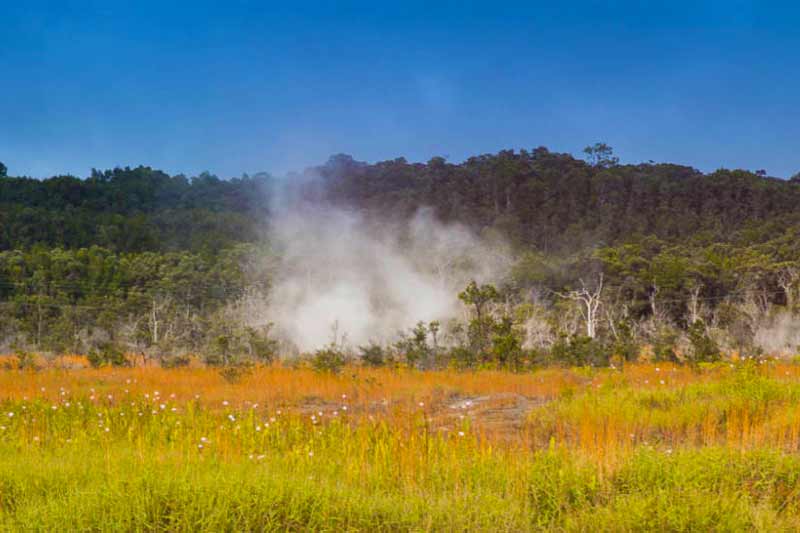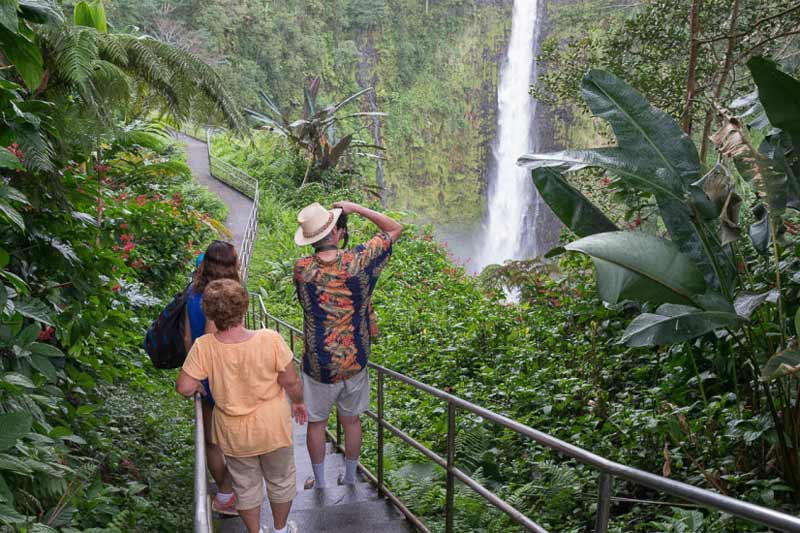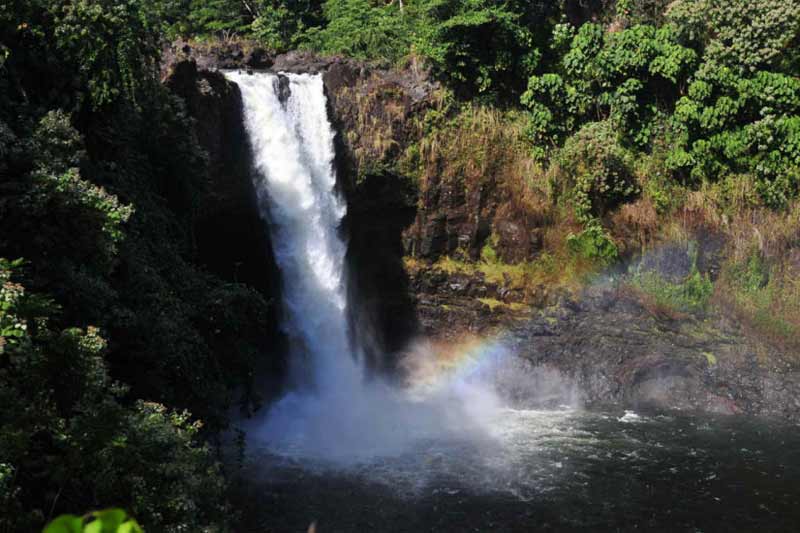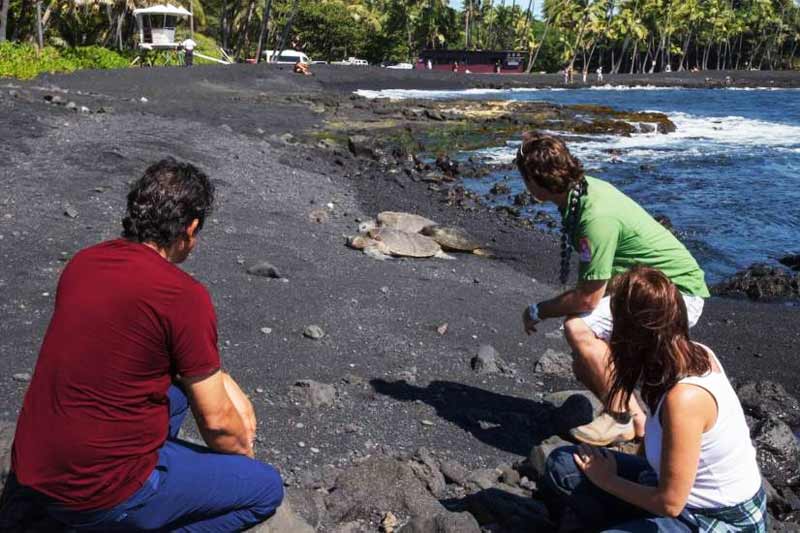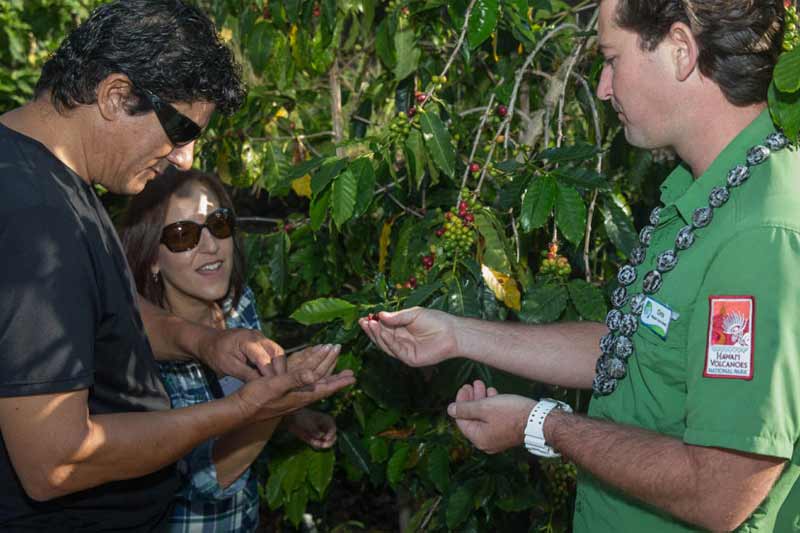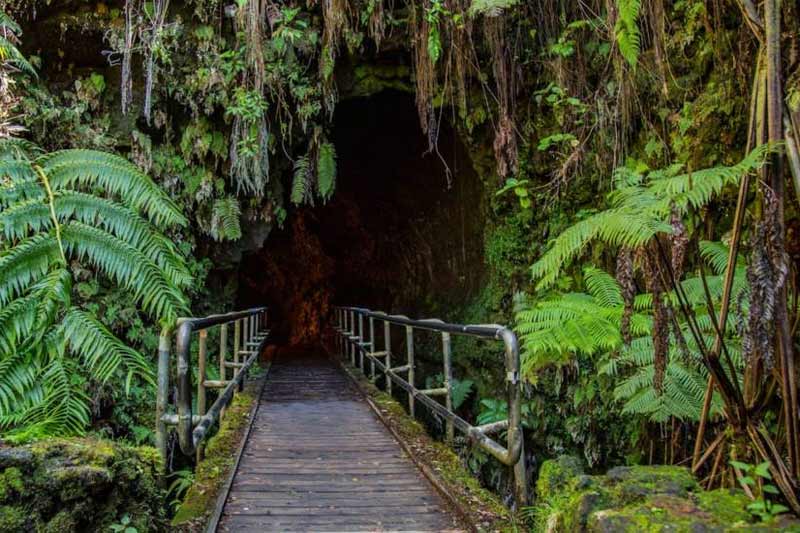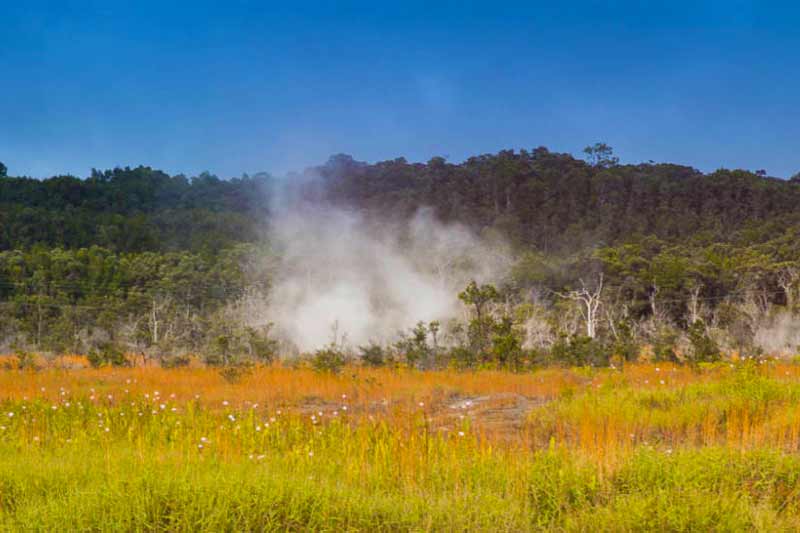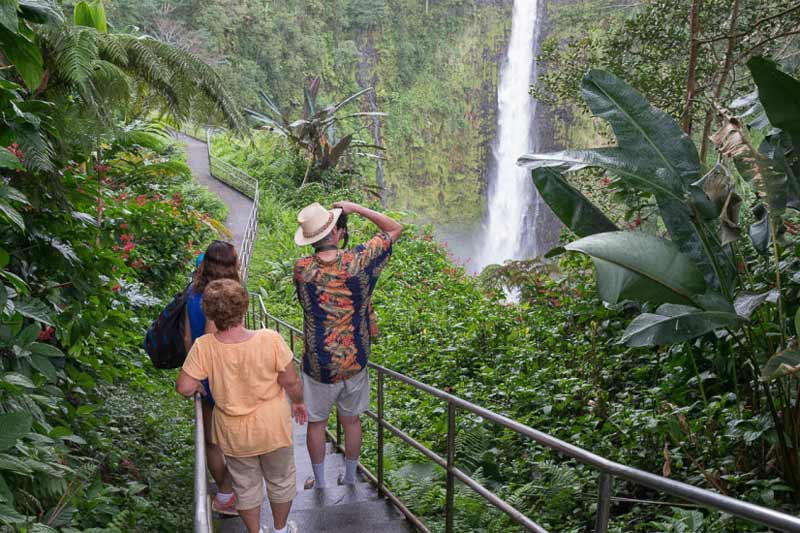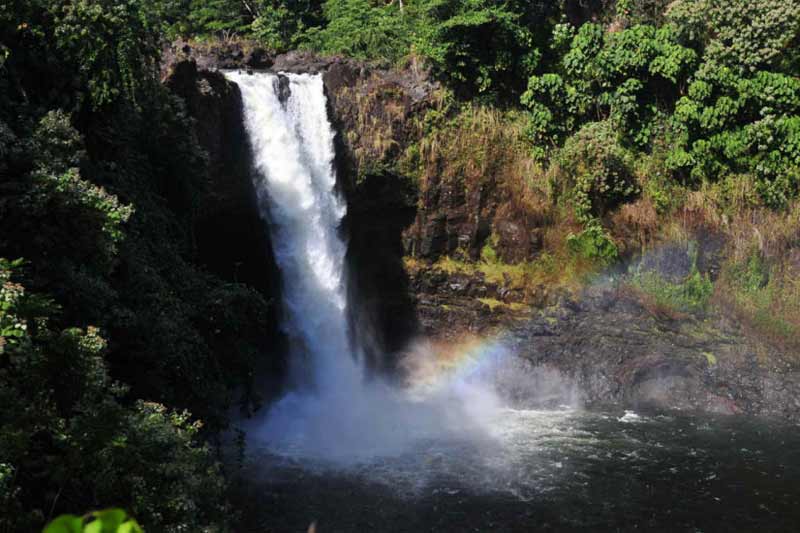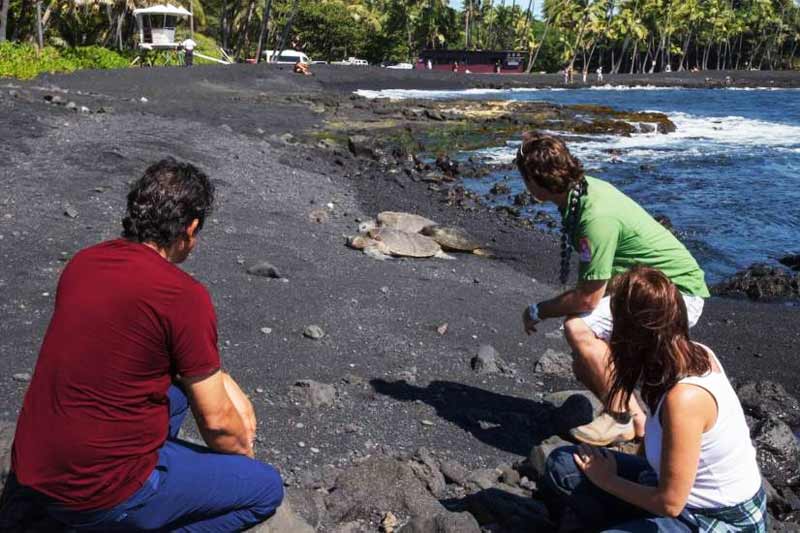 ---
---
Highlights
Pickup at Kona and Waikoloa resorts
Kona Coffee Farm, Punaluu Black Sand Beach
Kilauea Caldera and Thurston Lava Tube at Hawaii Volcanoes National Park
Rainbow Falls, Akaka Falls, and Waipio Overlook
---
Description
The Grand Circle Island Tour offers the best scenic sites of the Big Island, and they depart from all west coast hotels and resorts. Experience 8 out of 13 climate zones and diverse landscapes, from desert to rainforest to pasture to dry forest. As you traverse the island you will learn about the history , culture, and geography of Hawaii from a friendly and knowledgeable certified local guide.
This intimate tour will first stop at a Kona Coffee Farm in the morning. Walk through the orchards with your guide learning about the harvesting and milling process while sampling a warm cup of Kona-grown coffee. On the leisurely drive, you'll see views of South Point, the southernmost point of the United States, and Kealakekua Bay before stopping at Punalu'u Bakery for some famous Hawaiian malasadas.
From there, you will have time to relax and enjoy Punalu'u Black Sand Beach, one of the largest and most beautiful black sand beaches in the world. It's a great place to spot marine life from the black-sand shore, including the Hawaiian green sea turtles who love to haul out of the water and bask in the sun. Your adventure continues with exploring the wonders of Hawaii Volcanoes National Park, including steam vents, past lava flow sites, the Halema'uma'u and Kilauea Iki crater lookouts, and take a short hike through the Thurston Lava Tube formed thousands of years ago.
The afternoon is filled with visits to some of the most majestic waterfalls on the Big Island. First, Akaka Falls. This towering 442-foot (135-meter) waterfall plummets into a lush ravine at the center of a state park. You'll enjoy a short walk through the vegetation for an up-close view and plenty of photo opportunities. The next stop is a waterfall that's small by comparison, but not by beauty: Rainbow Falls, a beautiful 80-foot (24-meter) waterfall with a giant banyan tree beside it. Continuing on the drive along the Hamakua Coast, more postcard-worthy views will pass by your window, ushering you to the next destination, the sunset views will stop you in your tracks at the Waipio Valley lookout, where a dramatic backdrop of verdant cliffs drops into the sparkling blue ocean.
---
Cost
Grand Circle Island Tour Rate (WASA1)
$199.00 per Adult, $189.00 per Child (12 and under) (plus 4.712% Hawaii sales tax)
---
Details
Schedule: This tour is held daily with pickup around 7am
Duration: About 11-12 hours
Maximum Group Size: 12 guests per vehicle
Pickup: Available from all resorts and hotels in Keauhou, Kona, Waikoloa, and Kohala area between 6:45am to 7:30am. Actual pick up time vary depending on hotel location.
What to Wear: Comfortable walking shoes, comfortable clothing, and a light jacket. Keep in mind this tour is WARM in places and COOL in places due to changes in elevation.
Tour Includes: Local style picnic lunch consists of teriyaki chicken, fish, vegetables, and steamed rice with assorted juices, snacks and bottled water. In addition, all park entrance fees, jackets, and rain gear.
Restrictions: Because this is a long tour, the minimum recommended age is 4.
Reservations: Advanced reservations required and we recommend booking this a month or more before your arrival. This event is "RESERVE NOW PAY LATER"; we need a credit card on file to finalize your reservation but we do not charge you for your space until a few days before the beginning of your vacation!
Minimum Notice for Cancellations / Changes: At least 48 hours before the start of the event.
---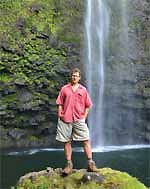 Kevin's Activity Tips:
The Big Island of Hawaii really lives up to its' name…it IS BIG! It can be daunting trying to explore this island on your own. The Grand Circle Island Tour gives you the ability to take in all that the Big Island has to offer without having to worry about driving, and more importantly where all the good stops are! Let your guide keep their eyes on the road and chauffeur you to the scenic points while you enjoy the view! Not only is the Big Island huge, it is extremely diverse both in landscape and in climate zones. In a matter of hours you will go from lush, tropical rain forest to grassy ranch land, to volcanic craters and recent lava flows. Throw in the amazing ocean views and you get the complete spectrum of Hawaiian beauty. Your guide is certified and will relay stories and history throughout the day for each of the areas you visit. The guides are also a great resource for learning about the flora and fauna, most of which is native to the island.
Since the Big Island is so big, this tour takes an entire day. You need the time not only to cover the distance, but to be able to stop and really take in each of the places you visit. You will want to dress comfortably for a day of driving, getting in and out of the vehicle, and taking short hikes throughout the day. Since you will be visiting different climate zones across the island, you will want to be prepared with layers of clothing that you can add on for warmth as needed. A rain jacket is very handy when you make stops both in the rain forest, as well as Volcanoes National Park since light showers are common. Make sure you wear shoes that are comfortable to walk in, and that also get good traction. There is quite a bit of walking on this tour, some on uneven and at times slippery terrain. All ages are welcome on this tour, but make sure that if you have younger children in your party that they are comfortable being out for an entire day and don't mind long car trips.