Oahu Photography Tours
---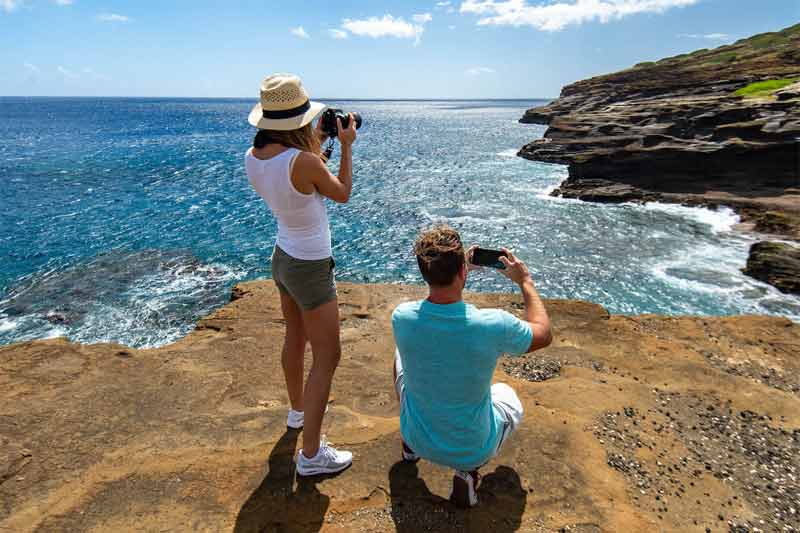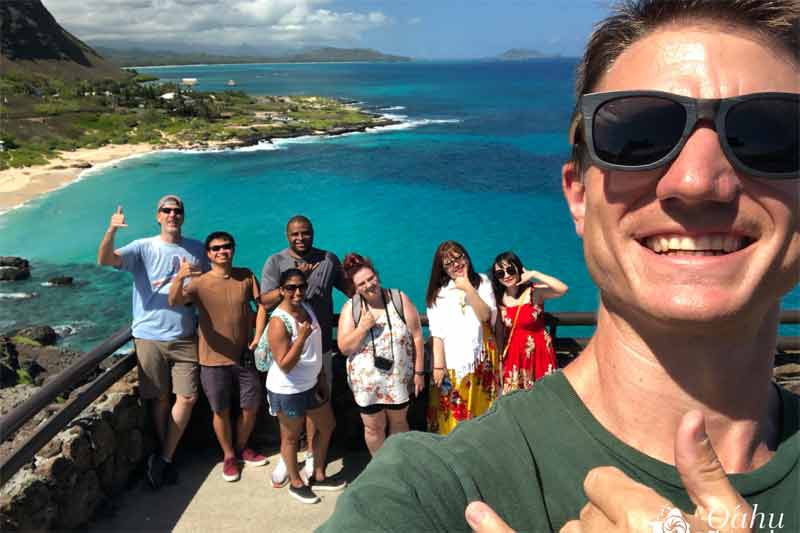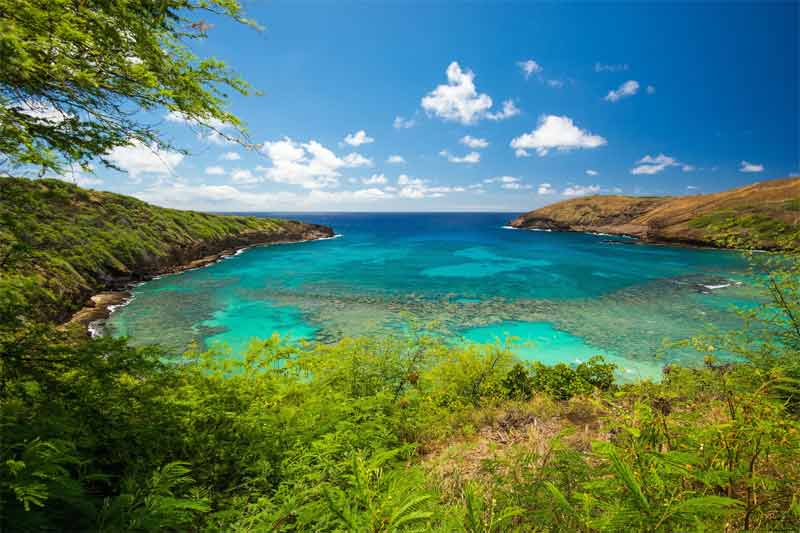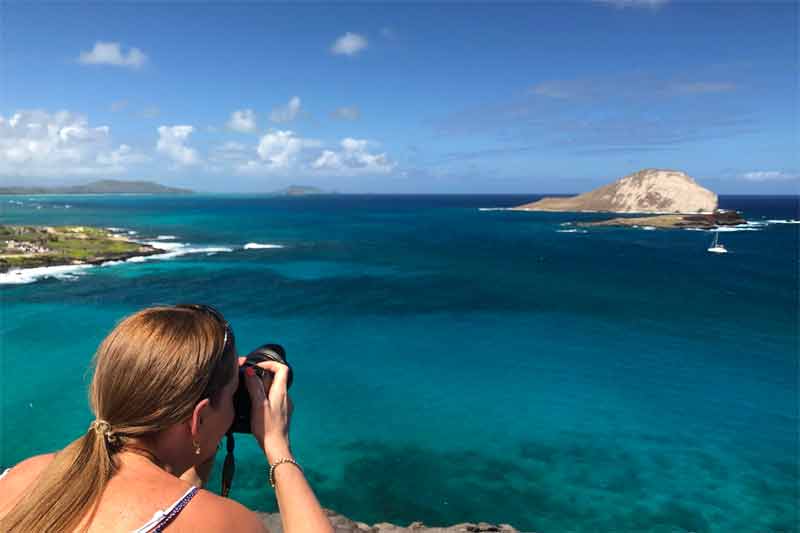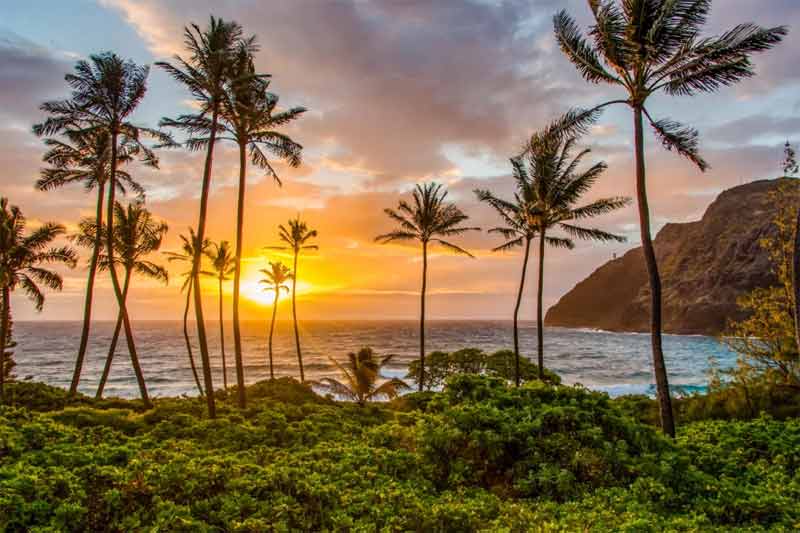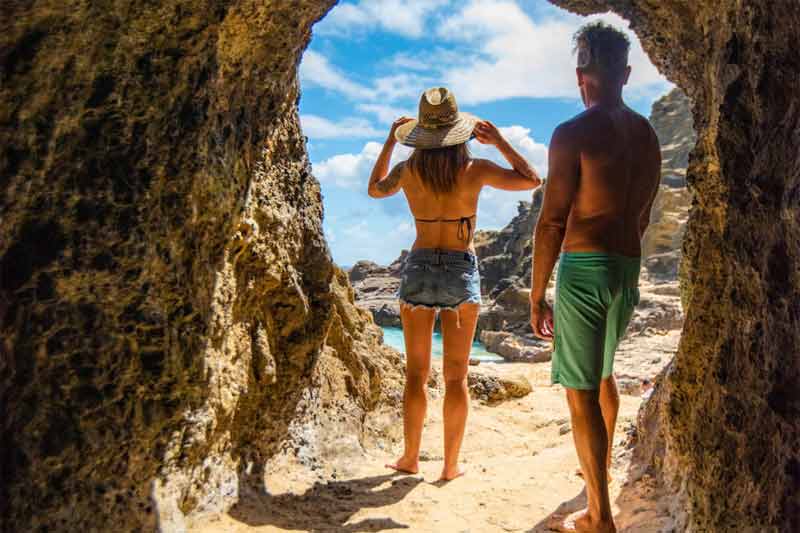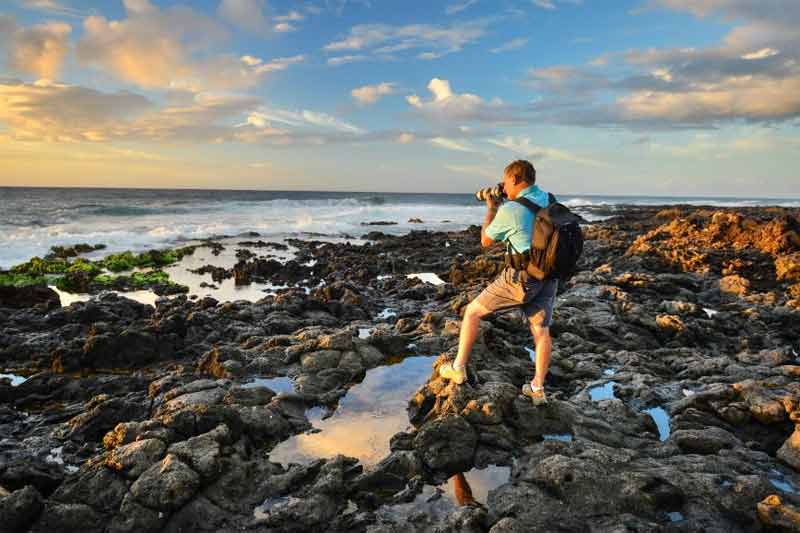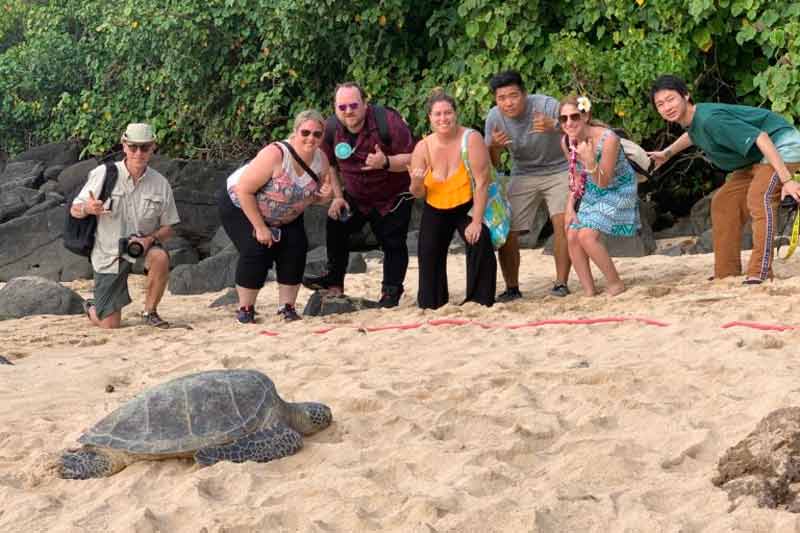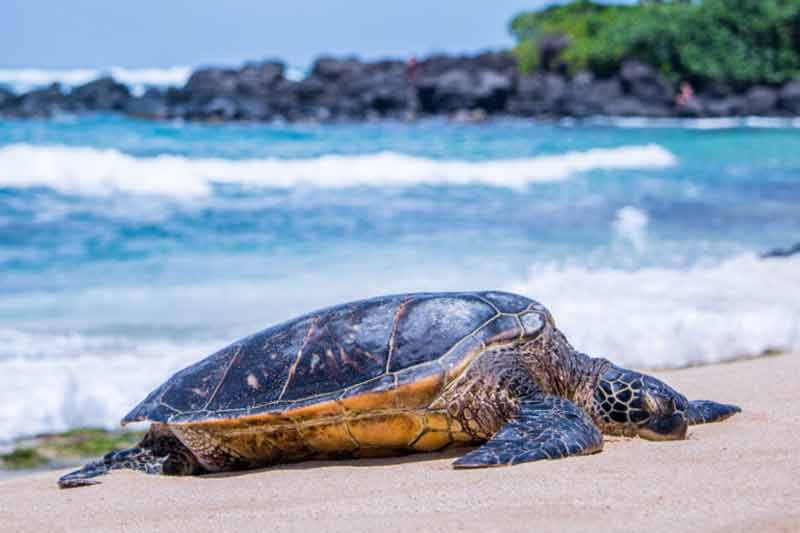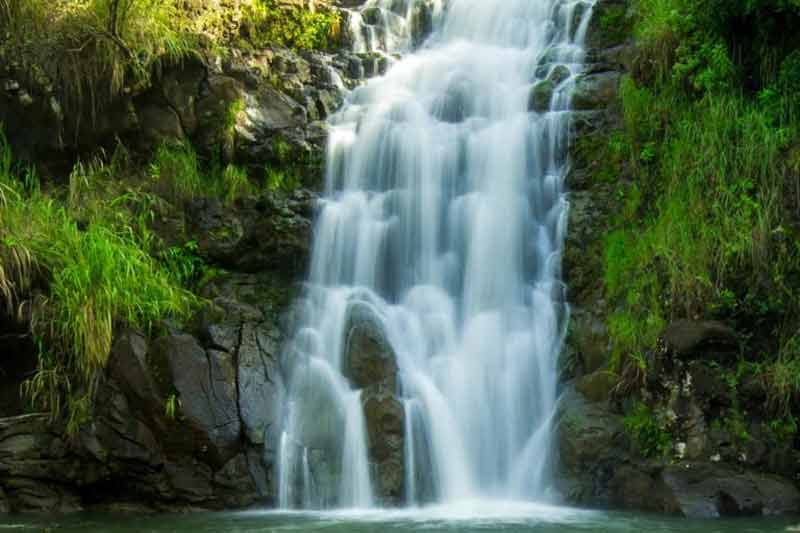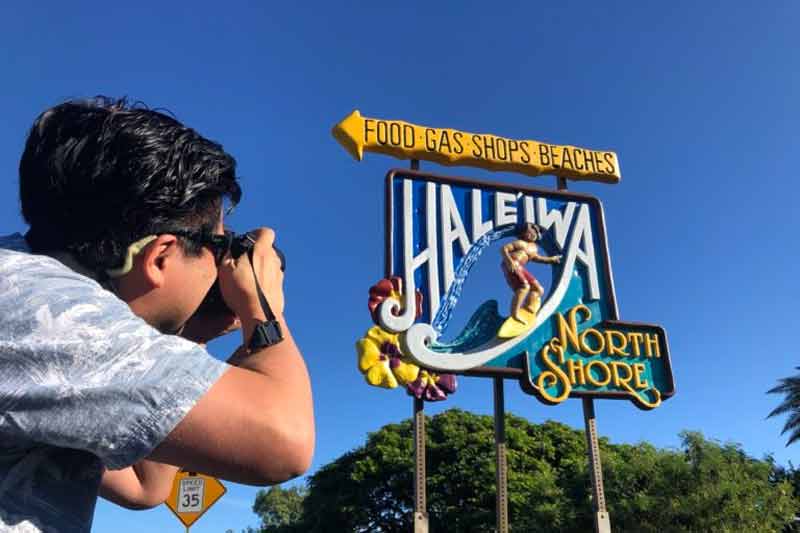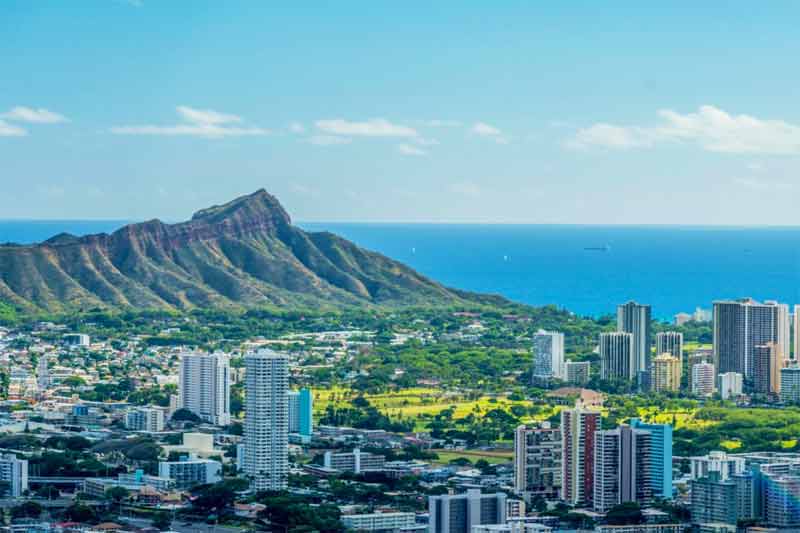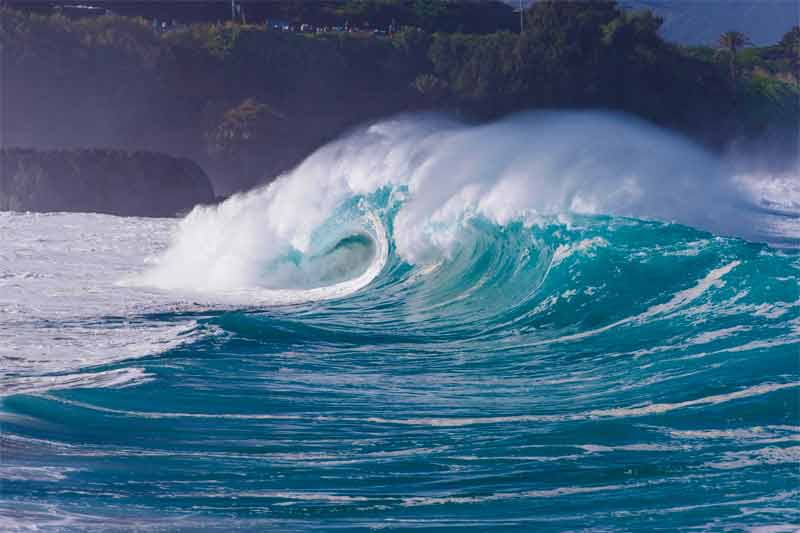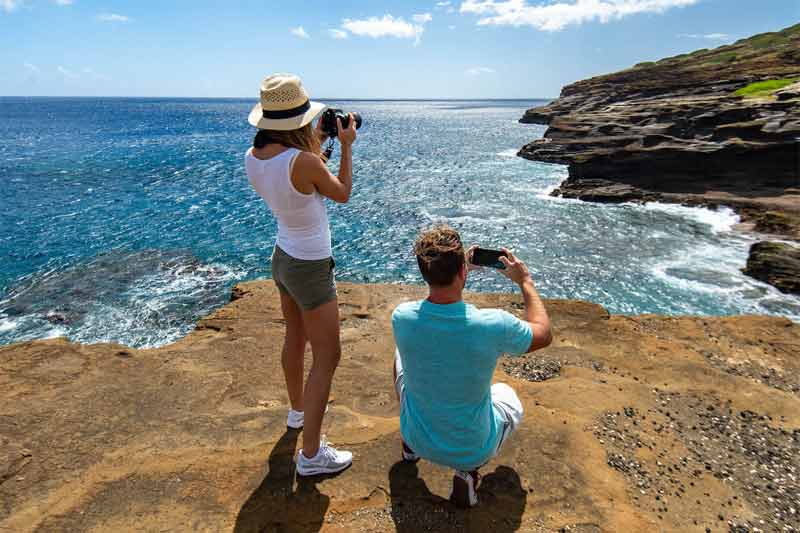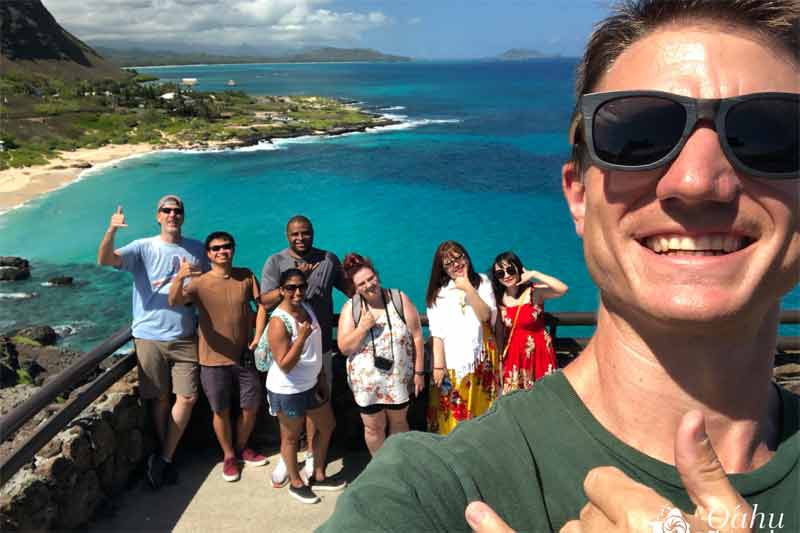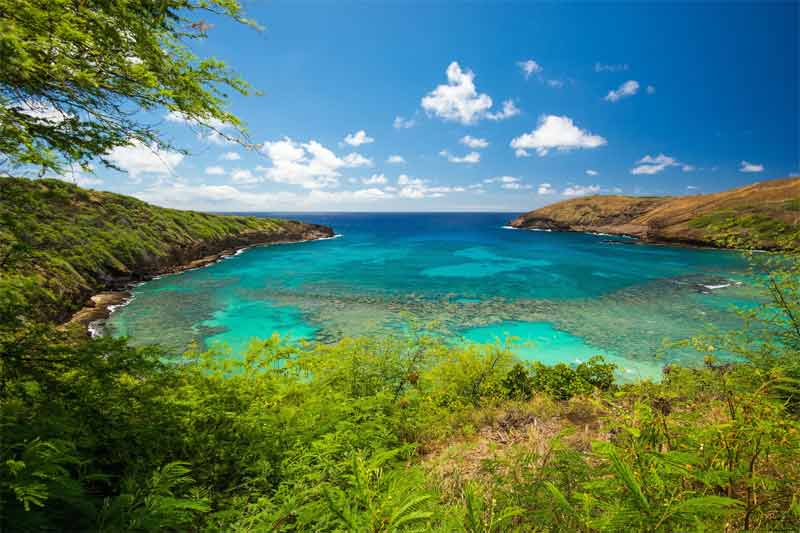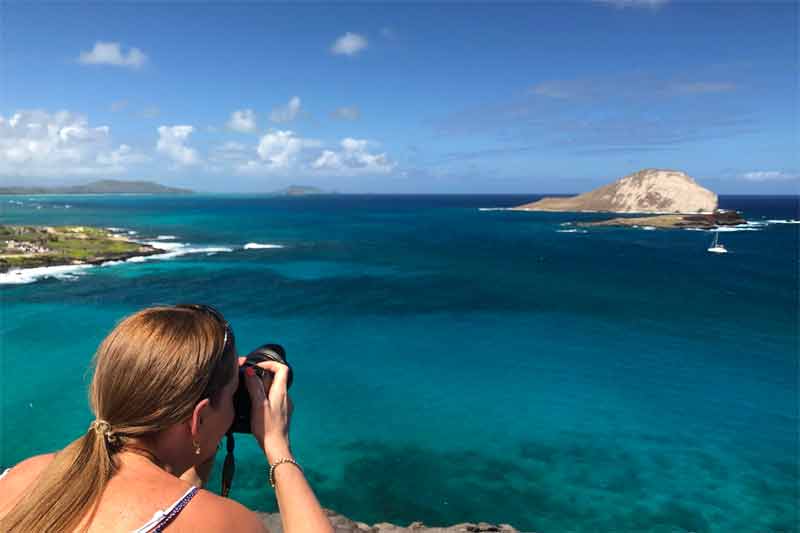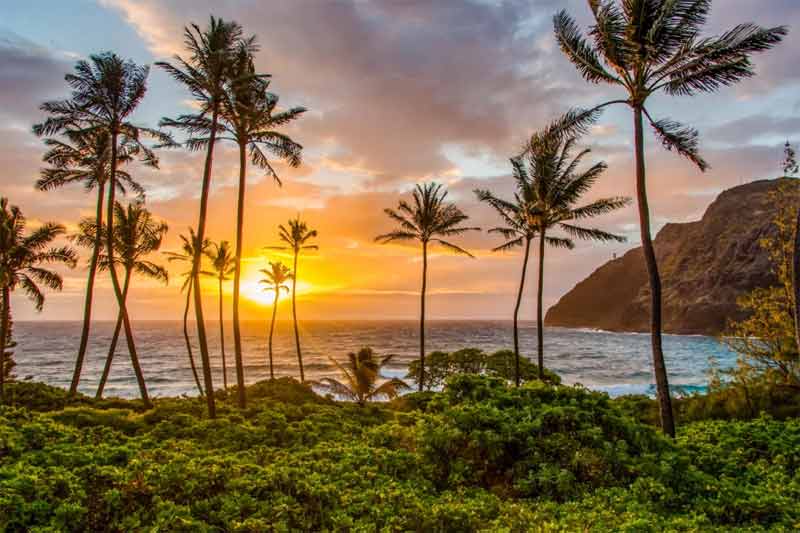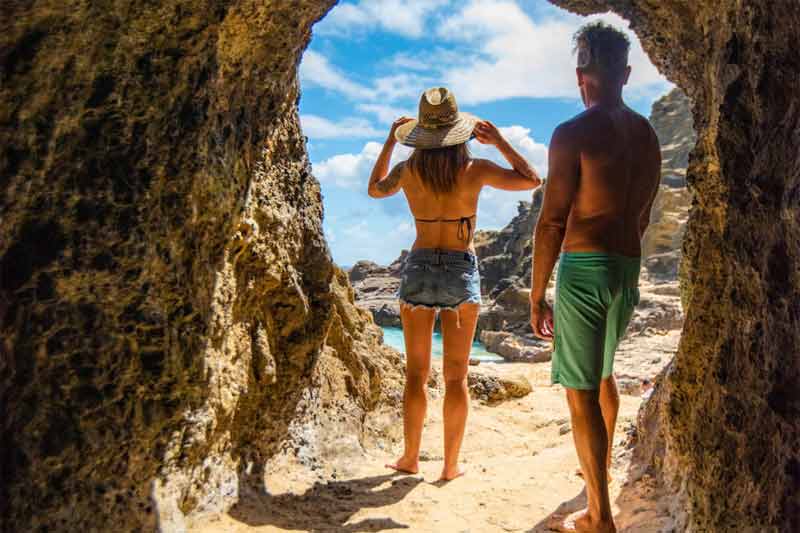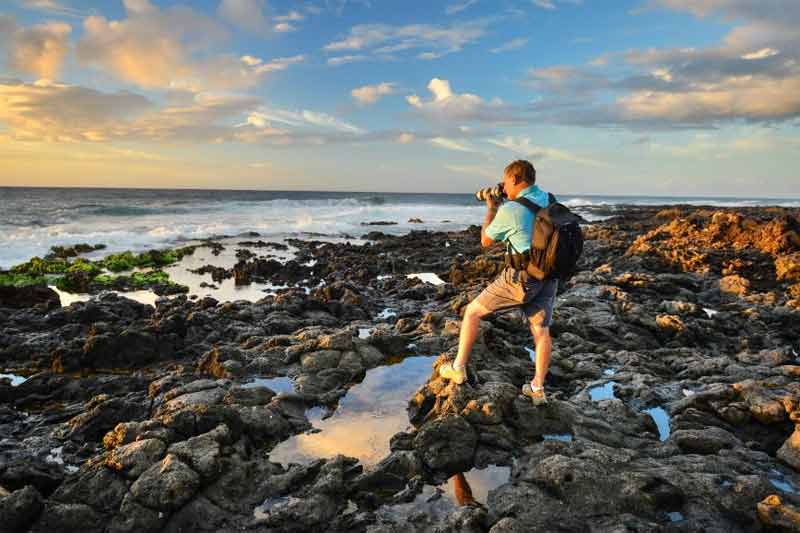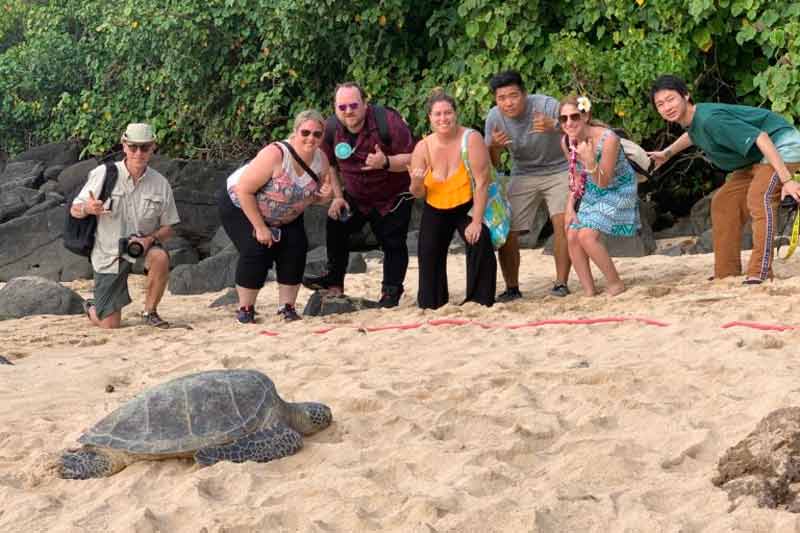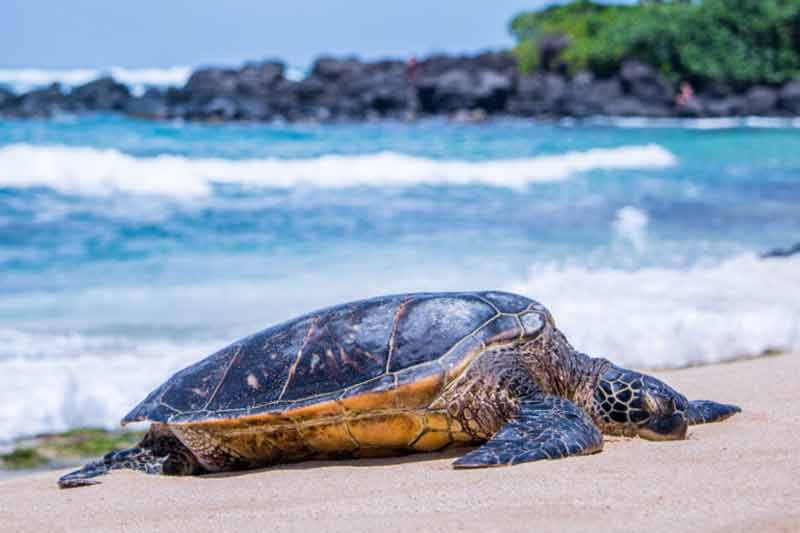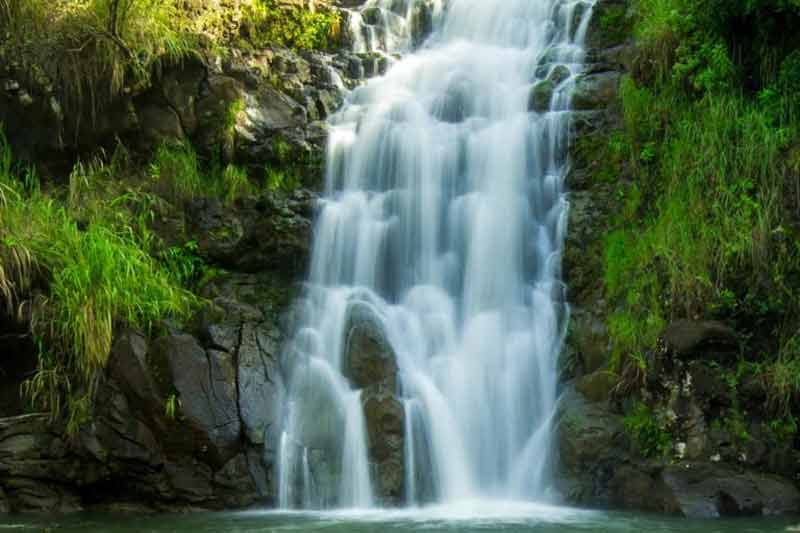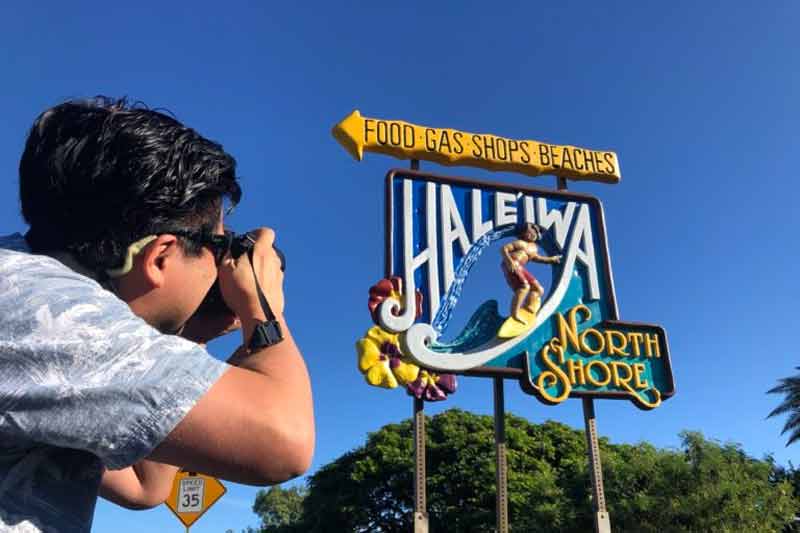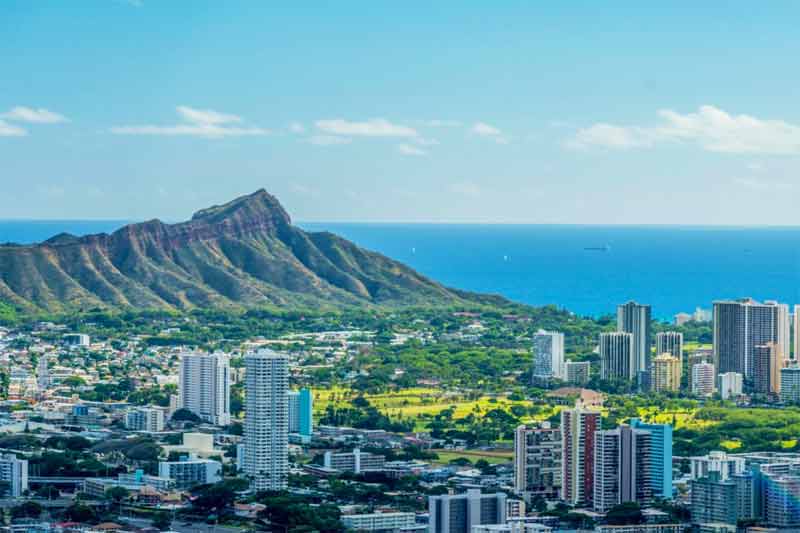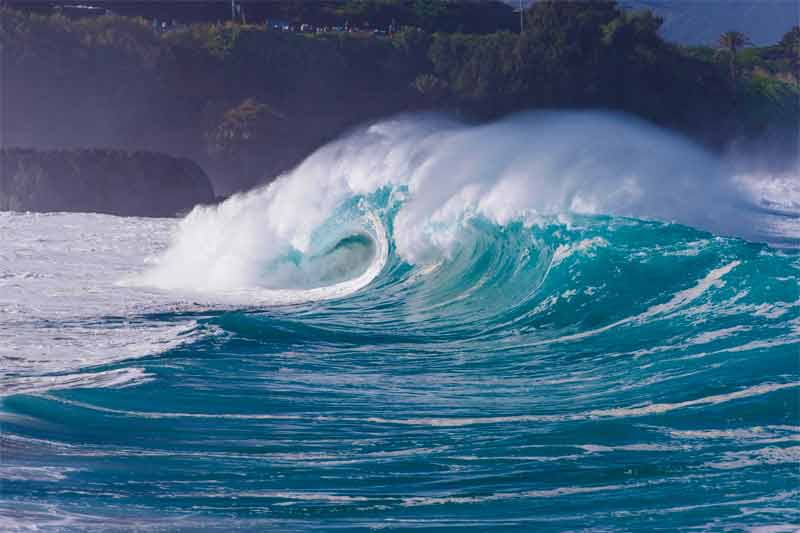 ---
Highlights
Guided tours to REALLY scenic photo spots
Tips for improving your vacation photos
Small group sizes limited to 7 per van for buy-in tours
Complimentary hotel / resort pickup
---
Description
Oahu Photography Tours is a guided photography tour that is dedicated to getting you the finest photos on your vacation! Oahu Photography Tours began in late 2010 and was founded by Alex Wilson, a photographer and adventurer living in Hawaii. The tours are designed for photographers of all levels. The tour guides will help in any way to ensure you get a great shot, and they will also help you understand how you got that shot. They constantly evolve and discover new ways to improve their photography tours. They make your photography experience educational and enjoyable. Not only will you have fantastic photographs, you'll also learn about Oahu's history, wildlife, and culture!
---
---
CIRCLE ISLAND SUNRISE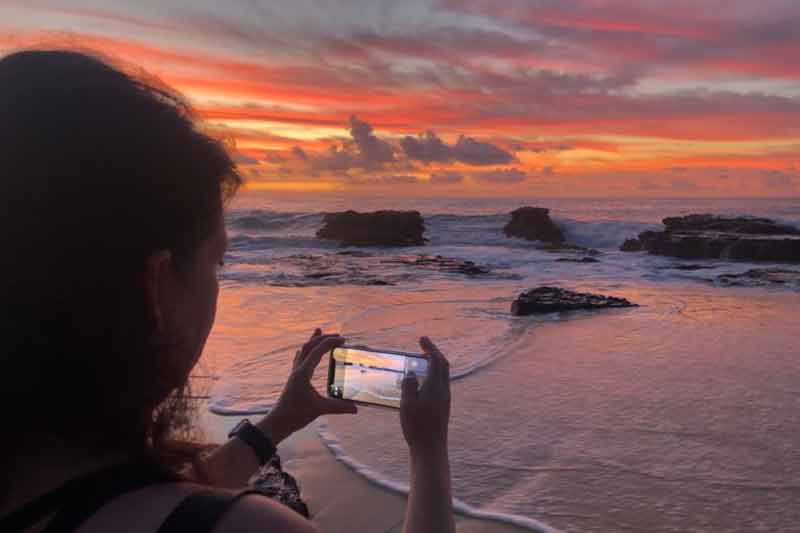 On the Circle Island Sunrise begin your day watching and photographing the rays of light appear across the horizon. On the east side of the island, the sun will paint the sky with an array of colors along Sandy's beach. After you witness the sunrise, the tour continues to the scenic Kaiwi shoreline, and you will stop at Makapu'u Lookout and Makapu'u Beach. Some exciting points of interest include a hidden blowhole, extinct volcanoes, giant tide pools, and the Makapu'u lighthouse landmark. Next stop is Waimanalo Bay Beach Park, which has longest uninterrupted white-sand beach on Oahu and it is lined with Australian ironwood trees. It was ranked #1 beach in America!
Next on the tour, you will head up the Windward coast and gaze upon the majestic Ko'olau Mountains, that will take your breath away. Then enjoy a tasty breakfast (not included in tour cost) at Kalapawai Market. Since 1932, this market has part of Hawaiian life and offers a variety of food and drink choices. After breakfast, the tour takes you to the crystal clear waters of Kaneohe Bay, and Kualao Beach Park to see the small island called Mokoliʻi, commonly known as Chinaman's Hat. Then you'll check out Byodo-In Temple, a non-denominational shrine located at the Valley of the Temples. On the way to the famous North shore, the tour continues passing through Waiahole, viewing the country scenery, local fruit stands, and a stunning 150-year old Banyan tree.
Depending on the time of year, you can witness the world famous Banzai Pipeline and the fearless surfers who test the powerful waves. Or you will search for Hawaiian Green Sea Turtles who bask on the white sandy beaches. Other stops may include Shark's Cove or Hale'iwa Harbor. The final stop is at Green World Coffee farm where you can taste free samples of local coffee, as well as unique Hawaiian goodies. The adventure filled day will leave you with fantastic photos, as well as memories to last a lifetime!
Schedule: Sunday, Tuesday, Thursday, and Saturday. Depending on the sunrise, start time is between 4:50am – 6am.
Duration: 10.5 hours
Circle Island Sunrise Photography Tour Rate (OPT1)
$161.35 per Adult, $132.75 per Child (5-16), $25.00 per Infants (under 5 in lap) (plus 4.7% Hawaii sales tax)
---
NORTH SHORE TOUR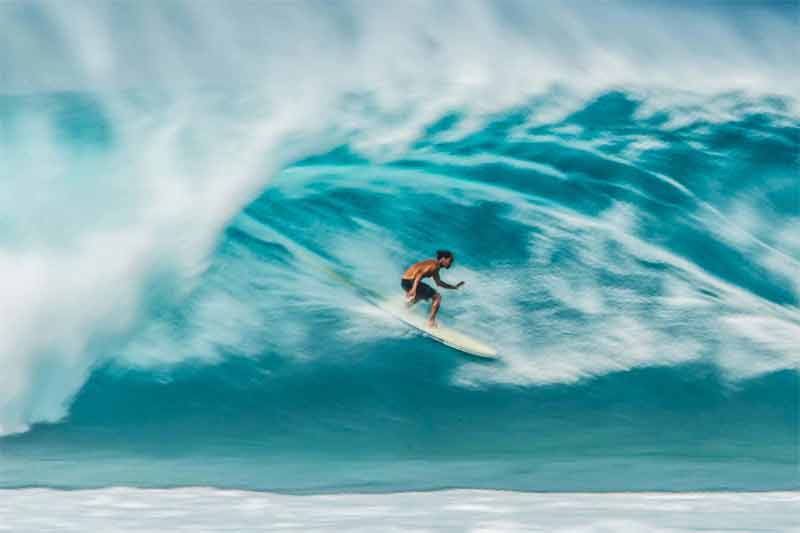 This tour is for those wishing to experience the infamous North Shore of Oahu. Depending on what time of year, your day's photography adventure may include pounding shore breaks, pristine beaches, beautiful waves, local daredevils, and the Hawaiian green sea turtle! Start your day off right at the Green World Coffee Farm. Take some photos while enjoying your cup of coffee, and make sure you get a photo next to the world-famous "Haleiwa" town sign.
Waimea Bay is the next stop on the north shore tour, which is a legendary surf spot influential in the birth of big wave surfing. Then cruse over to Waimea Falls where you will take a trolley ride to the falls for photographs. You will get enough time to enjoy the beautiful path that weaves through the flora and lush tropical jungle. Bring your zoom on this tour, because you may even be lucky enough to spot a native Hawaiian bird!
Next stop is Sunset Beach or Banzai Pipeline in search of the perfect wave. Stretching for more than 7 miles, the beaches of the North Shore host the world's premier surfing competitions during the peak, winter months, including the Vans Triple Crown of Surfing The massive waves can sometimes well up to 30 feet! The best surfers in the world ride these glassy winter waves.
You will enjoy lunch at the flourishing food truck scene right at the outskirts of Haleiwa. They serve everything from garlic shrimp and jambalaya to Nutella crepes and acai bowls. Lunch is not included in the tour cost. Walk off your meal in the charming town of Haleiwa, which is filled with local style and country ambiance as well as cool surf shops, boutiques, and art galleries. You will also stop to get shave ice (cost not included in tour), before heading back.
Schedule: Tuesday and Thursday at 6:30am.
Duration: 8.5 hours
North Shore Photography Tour Rate (OPT2)
$123.15 per Adult, $99.27 per Child (5-16), $25.00 per Infants (under 5 in lap) (plus 4.7% Hawaii sales tax)
---
BEAUTIFUL HAWAII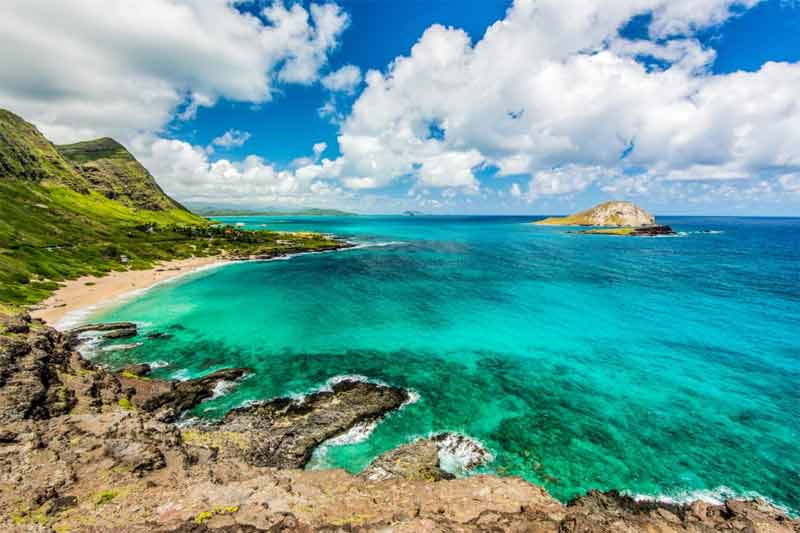 On the Beautiful Hawaii tour you'll get to sleep in a bit, but also get to photograph many beautiful locations. This is their easiest pace tour, with only short walks, so is great for anyone that may have trouble getting around. The first stop is Hanauma Bay, a protected marine life conservation area formed in 1967. You will explore the are for more photography opportunities stopping by Lanai'i Lookout, Sandy's Beach and Blow Hole Lookout. Then cruise to Makapu'u Lookout & Beach Park to capture the stunning landscape of east side.
For lunch, you will dine at Ono Steaks & Shrimp Truck which offers Hawaiian specialties like loco moco, as well as seafood and burgers. Lunch is not included in the tour cost. Next, you will walk along Waimanalo Bay Beach Park. The uninterrupted white-sand beach lined with Australian ironwood trees is a perfect phot opportunity.
Then the tour continues to the Pali Lookout where you have panoramic views of the sheer Ko'olau cliffs and lush windward coast. Pali means "cliff" in Hawaiian, and this was the site of the Battle of Nuuanu. In 1795, King Kamehameha won to finally unite Oahu under his rule. The final stop is the panoramic views of Tantalus Lookout, where you can see from Diamond Head to Pearl Harbor!
Schedule: Sunday, Monday, Wednesday, Friday, and Saturday at 9:00am.
Duration: 6.5 hours
Beautiful Hawaii Photography Tour Rate (OPT3)
$80.17 per Adult, $61.07 per Child (5-16), $25.00 per Infants (under 5 in lap) (plus 4.7% Hawaii sales tax)
---
Details
Pickup: Complimentary hotel pickup and drop off in Waikiki. If your hotel is outside of Waikiki, which is from the Ala Moana Hotel to the end of Kalakaua, we ask you to make your way to the paid parking area of the Honolulu Zoo. Sunrise pick you up one hour prior to sunrise.
What to Bring & Wear: Bring your camera or whatever you take pictures with. These tours are not just for those with expensive camera equipment. You can even bring an iPad or a Polaroid! Bring something to carry everything you bring with you when you leave the van, because there are spots where theft is known to happen. Also, bring a hat, sunglasses, and sunblock. They recommend that you wear closed toe shoes.
Tour Includes: Tripod, Free van Wi-Fi, camera cleaning cloths, information books about the island, and rain gear.
Capacity: They use a 12 passenger van and it has space for everyone's camera gear and small personal items. They keep each tour to a 7 person limit unless you book a private tour, which has a 10 person limit.
Restrictions: There is no age restriction to participate in a tour, the tours are adventurous in nature and anyone under the age of 13 must be accompanied by an adult.
Note: The tours stop to grab something small to eat during the tour and the cost of food is not included. They recommend bringing cash as some small food establishments do not accept credit cards.
Reservations: Advanced reservations required ... A credit card is required to secure your space but for those who are planning ahead our office does not charge your card until a few days before your vacation. This event is "Reserve Now Pay Later."
Minimum Notice for Cancellations / Changes: At least 48 hours before the start of the event.
---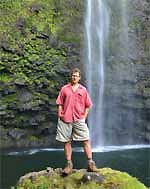 Kevin's Activity Tips:
All sightseeing tours take you to beautiful places on Oahu, but this one goes one step further. Your guide will act as a photographer ... and photography teacher ... on this tour. You'll learn aspects of composition and technique that will help improve your vacation photos anywhere you go. So often the most important aspect to capturing a great photo isn't the camera, the lens, or ever the subject. It is the mind of the photographer. Oahu Photographer Tours will help you THINK like a photographer and not just mindlessly snap photos that have no sense of purpose or connection to place.
One other nice thing about these tours ... they don't overcrowd their vehicles. It's also a pretty good deal for larger parties to book one of these excursions as a private tour. You can "buy out" the van for a private tour by paying for 7 adults ... and you can take up to 10 guests for this private charter rate! It's basically "buy 7 seats and get up to 3 more free!"