Private Hana Tours with Holo Holo Maui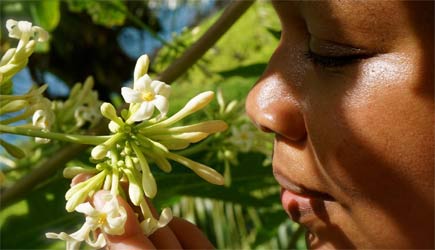 Enjoy a rich & sensory experience on the Road to Hana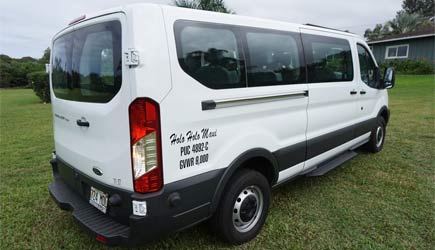 A large van for bigger families, or a small van for couples & individuals.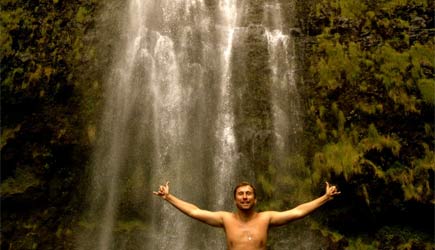 Visit beautiful waterfalls on the All the Way Around tour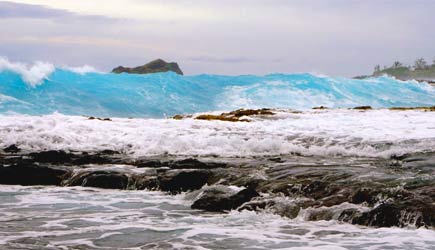 Rugged ocean waves at Koki Beach near Hana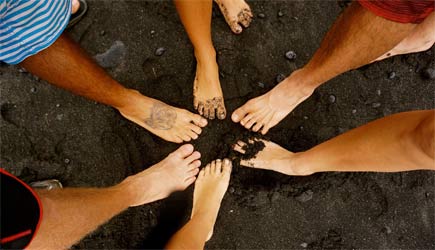 See exotic black sand beaches formed from volcanic eruptions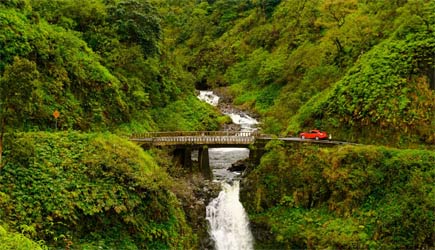 Curves, bridges, waterfalls all abound on the Road to Hana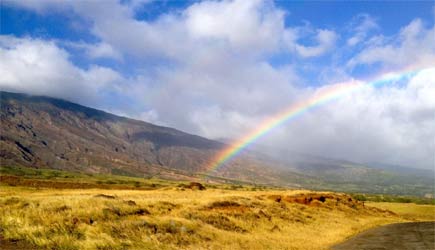 The All the Way Around tour goes to the remote Kaupo area on Maui's south shore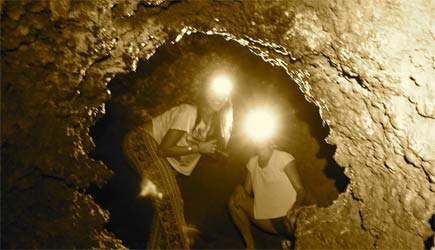 Explore lava tubes on the Hana Bound and All the Way Around tours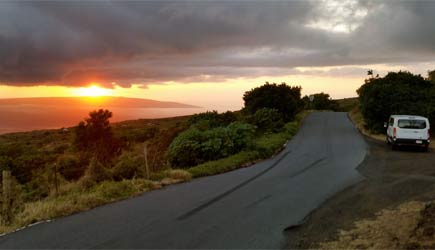 Upcountry sunsets on Maui can be spectacular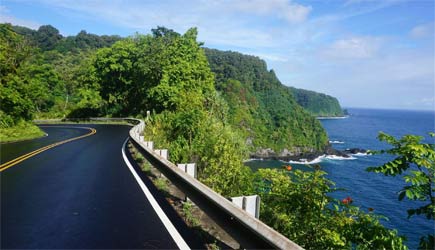 Beautiful ocean vistas around each corner

Visit the black sand beach at Wai'anapanapa on All the Way Around & Hana Bound tours

Lush green sea cliffs along the Road to Hana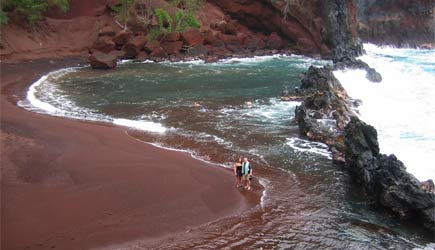 This red sand beach is near downtown Hana but HARD to find without a guide
Select a date to start reservation!
Reserve Now!!!
Complete your Maui vacation with an adventure on the Road to Hana!  On a Private Tour,  the entire family enjoy the ride and no one needs to navigate the hairpin turns.  Witness the natural beauty of Maui interwoven with history and stories throughout  the journey.  Holo Holo Tours offers 3 excellent private tours that can be catered to your vacation needs!
Taste of Hana
The tour starts by passing through Maui's sugar cane fields, and your guide will tell stories of the plantation era. You will pass Ho'okipa Beach Park, which is a world class surfing and wind surfing spot. Next you will journey through the rolling countryside of Huelo into a thick bamboo forest, and you'll stop to gaze at the vividly colored rainbow eucalyptus before you get deeper into the twists and turns of the road to Hana. Look out for the many streams, waterfalls surrounded by ferns, moss, fruit trees, bamboo, and birds. You may stop for a dip in a waterfall pool (depending on the strength of the flow). Next, stop at a fruid stand for shave ice and Maui's famous Banana Bread.
Next is Keanae peninsula, and you will be brought to a traditional Hawaiian village known for its taro fields. Mahi'ai (cultivators) tend to the fields in the same way as their Hawaiian ancestors. Check out an original stone missionary church built in 1856. This was the only building to survive the devastating tsunami of 1946. The last stop is at the village next door, Wailua, which has the best waterfall on the road to hana. Waikani is a grand 3 tiered waterfall, and you can take a short adventurous trail to the base.
Schedule: Departure time is flexible. They recommend between 8am -10am.
Duration: 5-6 hours
Hana Bound
In addition to sights from Taste of Hana… you will be taken to an underground path through an ancient lava flow!  You can observe the interesting features with headlamps.  This is a highlight for those curious about caves, and geology, and Hawaiian mythology.   Learn about Pele, the Goddess of Fire who created the Hawaiian Islands, and a famous deity often referred to as Ka wahine ʻai honua, "The earth-eating woman". Stop at Coconut Glen's to enjoy the culinary treats of ice cream and candy made from Maui coconuts. Next on the agenda is Wai'anapanapa Beach Park, which means "glistening water" or "water flashing rainbow hues". Dip in the ocean, swim through the sea caves, or enjoy the lush tropical beauty around you. Following the black sand beach is Nahiku Marketplace, which is a mini-village of tropical delights and a great place to indulge in local-style cuisine such as smoked fish, coconut shrimp, or baked 'ulu (breadfruit). Find a variety of locally made gifts for your friends and family back home. Hana town is the final destination! It was the seat of power for all of Maui in the 15th Century, and it was once favored by the Ali'i (royalty). Your guide will teach you about the changes from these native times through the plantation era ending in modern day.
Schedule: Morning departure between 7am – 8:30am.
Duration: 8-9 hours
All The Way Around
In addition to sights from Taste of Hana and Hana Bound…this adventure takes you on a narrow and rugged road beyond Hana town.  After the lush tropical forests of Kipahulu, journey into Maui's hidden side of barren lava fields.  Grass and shrubs scatter over the jagged lava rocks on the the leeward part of Haleakala.  You will notice the stark contrast between the dry and wet sides of the volcano.  Climb up to get a panoramic view of Maui's coastline and the outer islands.  After you round the corner, you will refresh and relax at wine tasting at Maui Wine.  This historic royal estate is a perfect setting to reflect on the day's adventure.  Watch the sun setting as you are taken back to your original starting point.
Schedule: Morning departure between 7am – 8am.
Duration: 10-12 hours
Pick up:  
Kahului Park & Ride.  They offer complimentary pick-up & return for cruise ship passengers arriving into Kahului Harbor.  Hotel pick up is available upon request for an additional fee.
Included in the Tour:  They provide a cooler with ice & bottled water.  There is plenty of space to bring your favorite beverage along.  They also provide fresh banana bread as a snack.
What to Bring:  Cash for lunch and roadside stands/goodies. There is a plethora of good food along the way, which is a great way to experience the local flavor.  There will be options as lunch time approaches – fresh fish food trucks, taco stands, thai food, Hana Ranch – Maui cattle beef burger truck, huli huli chicken, Hana Farms, etc…
Note:  We encourage guests to have breakfast before meeting in the morning.
Cancellation Policy: Cancellations must be made at least 48 hours before the start of the event.
West Maui Adventure with Holo Holo Maui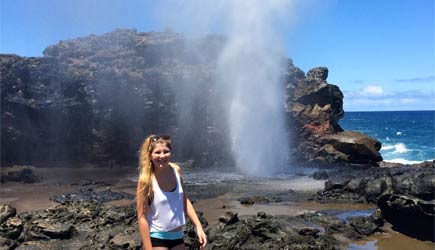 Feel the ocean spray at Nakalele Blowhole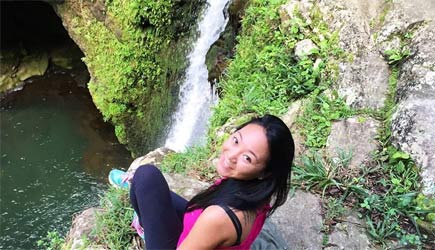 Check out streams and waterfalls along the way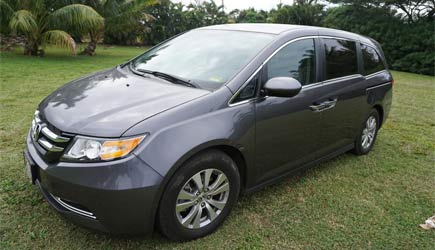 One of Holo Holo Maui's tour vehicles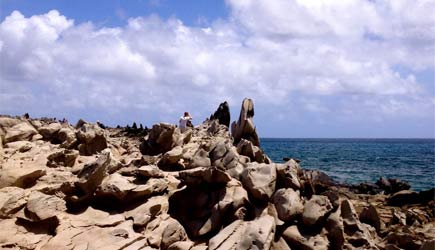 Hike to the Dragon's Teeth at Kapalua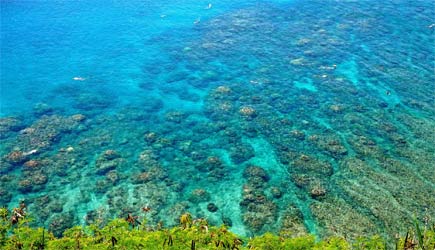 A west Maui lookout with ocean views of vibrant coral reef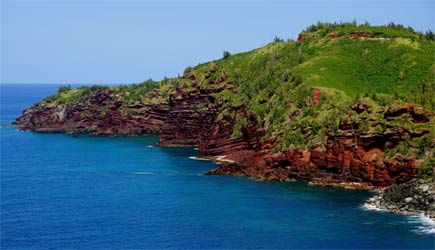 Experience the many colorful ocean vistas of Maui!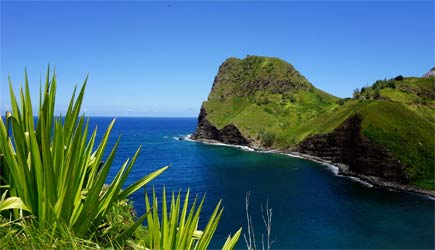 Kahakuloa Head...The two-lane road is only one-lane wide, but your guide will navigate it expertly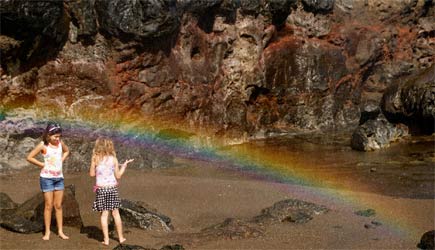 A fun adventure for the whole family!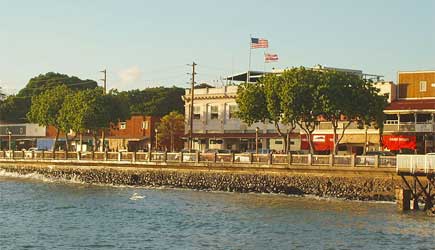 Visit the historic Lahaina town!
Start your West Side Adventure by traveling a road tourists rarely see, and stop at waterfalls, pools, and streams. After you go through a narrow road cut through the mountainside, there will be breathtaking lookouts with views of steep, rugged, and exposed coastline. Next, you will visit a cliff top gallery featuring over a 100 local artisans. Then you will drive to Kahakuloa, a native and isolate Hawaiian Village. Here you can taste their delicious Banana Bread and and Lilikoi (passion fruit) butter. After the village, wind around to the remote bell stone fields. During Halemahina's last eruption, massive lava bombs were spit out and they landed near the coast. The hollow bell stones can be rung by tapping them with a rock or stick. If you're feeling adventurous, follow a crumbly trail to the Olivine Tide Pools. Here you can dip into the salty heart-shaped basin and observe marine life.
Nakalele Point is next on your adventure, where a lava shelf extends into the sea. Waves follow a pathway underneath forcing water through a small hole, and creates an "eruption" of water similar to a geyser or a whale's blow hole. Sprays goes off 90% of the time and can reach over 100 feet into the air. You must keep your distance if the surf is high, but if the waters are calm, take the trail to stand nearby and feel a natural ocean shower! Honolua Bay is your next stop, and you will first see Maui's healthiest reef from above. Catch a glimpse of swimming turtles or frolicking dolphins! Take a flat jungle walk to the mouth of the bay, and taste honeysuckle and passion fruit along the way. Next, enter the land of resorts as you pass by Kapalua, where golf championships are held every year. Then you will cruise by Ka'anapali Beach resorts, which was once an area reserved for royalty. Stroll through the old whaling port of Lahaina. This was once the capitol of the Kingdom of Hawaii, and the old buildings that house shops, restaurants, and galleries were originally built to support whaling and trade. The final stop is at Hawaii's largest collection of ancient petroglyphs, which depict native way of life.
December through May is whale season, and you will stop at several spots to look out for humpback jumping and playing.
If you are staying at a hotel on the West side, you can "trade" you time in Lahaina for exploration of ʻĪao Valley. Visit the sunken caldera of Maui's western volcano and the ʻĪao needle (a natural basalt tower, steep valley walls with waterfalls cascading down. ʻĪao valley has the largest streams on the island, which makes it the main source of fresh drinking water. Locals and visitors are often seen in the rivers and swimming holes, and the waters are known for its healing powers.
Schedule: The Morning Tour departs between 8am-9am and the Sunset Excursion departs at 1pm.
Duration: 5-6 hours
Pick Up:  Pick up available at most West Maui resorts, and pick-up & return for cruise ship passengers arriving into Kahului Harbor. 



Cruise Ship Passengers

Holo Holo Tours has flexible departure and return times, and can work around the schedules of cruise ship passengers.  They offer complimentary pick-up & return for cruise ship passengers arriving into Kahului Harbor.
Save
Activity Tips
Holo Holo Maui tours is owned and operated by a good friend of Adventureinhawaii.com … before starting her taxi and tour business, Jasmine Kilborn was a reservations agent and member of our staff for several years. She was born and raised on Maui and has worked in the visitor industry her entire career. Jasmine and her guides have a passion for sharing the island of Maui with their guests.
A private tour will give you two advantages over buy-in tours with other Road to Hana companies. First, the smaller group size will allow you to have a personal connection with and the undivided attention of your driver/guide throughout the day. The second advantage (and in my mind greatest) is the ability to modify the tour stops based upon the interests and abilities of your group. Off-the-beaten-path stops at waterfalls and lava tubes are possible on these private tours that logistically just aren't practical with a larger tour size. Want to do the short but somewhat intimidating hike to the exotic red sand beach in Hana? Other tour companies just aren't going to go there.
Yes, a private tour is going to cost more … but not THAT much more … and will give you a memorable day in the tropical rainforest beauty that Maui has to offer.