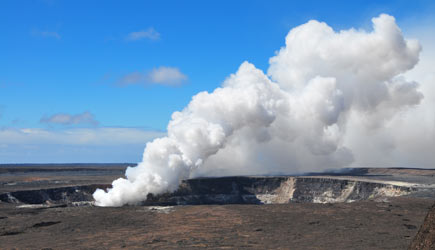 Volcanoes National Park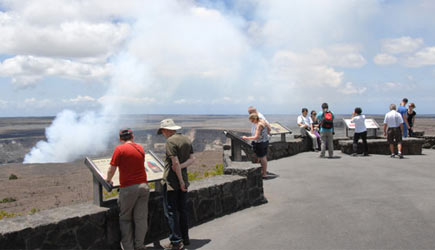 Kilauea volcano has been erupting steadily since 1982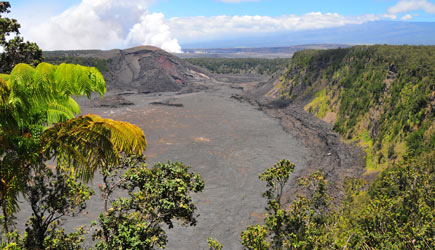 Kilauea Iki crater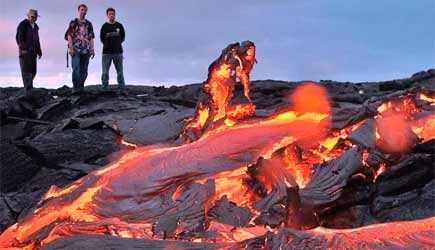 Red hot lava on it's way to the sea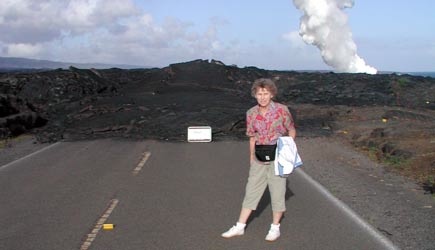 Lava covered the south end of the Chain of Craters road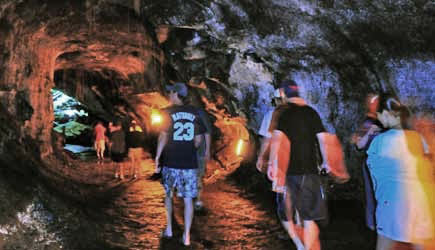 Inside a lava tube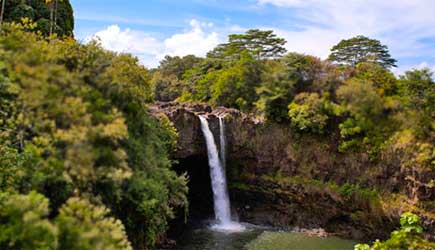 Rainbow Falls in downtown Hilo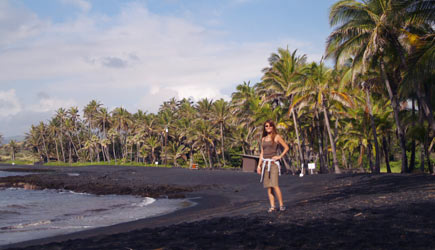 Black Sand Beach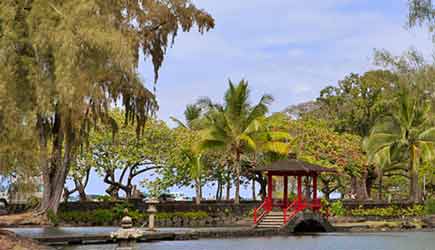 Serene Japanese garden in Hilo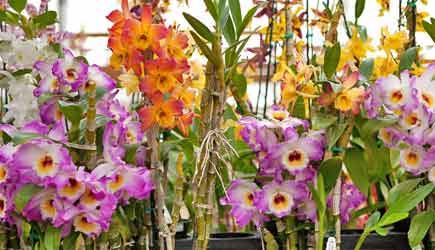 Orchids thrive in the volcanic soil
Select a date to start reservation!
The Kilauea Volcano from Kauai is a unique way to spend you day. You will visit the Hawaii Volcanoes National Park and learn about the seismic activity and culture built around it. Explore Mauna Loa, the world's largest volcano, and Kilauea,the world's most active volcano. Big Island's culture & legends are closely tied with the natural phenomena of the volcanoes, steam vents, and lava beds. You are not guaranteed to see red-hot lava flow, you may experience a smoldering crater or a steam vent. Along with the volcano, you take in some beautiful & unique scenery.
On this tour, you'll visit the town of Hilo, Rainbow Falls, Queen Lydia Liliuokalani Gardens, and see amazing natural formations, including the Kilauea Iki Steam Vents and the Thurston Lava Tube. Learn about the chronological life of the volcano at the Jaggar Museum, and view the overlook of the Halema'uma'u Crater.
Schedule:
Monday – Thursday
Time: Departure at 7:00 am and return 10:30pm (Tour times are approximate)
Check in: Please check-in at Kauai Airport 1-hour prior to flight time.
Reservation: Payment is required for this tour at the time the reservation is made.
Cancellations: Since this tour includes interisland airfare, all reservations for this tour are final once the reservation is confirmed. There are no date changes, cancellations, or refunds for this tour because the airline does not allow any changes.
What to Bring & Wear: Please bring your photo IDs for flights. Wear comfortable, covered shoes and dress appropriately. You may wish to bring a light jacket and anticipate both sun and rain conditions. We also recommend sunscreen, hat, and sunglasses. You do not need a swim suit.
Note: No-Host Lunch stop on tour; cost of lunch is not included with tour. Snack opportunities available during tour.
Highlights include: Hawaii Volcanoes National Park, Kilauea Iki Crater, Thurston Lava Tube, Rainbow Falls State Park, Mauna Loa Macadamia Nut Factory, Richardson's Black Sand Beach

Restrictions: It is not recommended for people with respiratory or heart problems, pregnant women, infants, and young children to visit the park.
Note: There will be times that certain ares of the park will be closed to visitors when Kilauea volcano is emitting high levels of dangerous gas, because volcanic fumes are hazardous.
Activity Tips
Coming soon!